Playground Equipment Barnet
Here at Setter Play, we have more than 22 years' experience when it comes to designing, manufacturing and installing school playground equipment and have worked with primary schools in our home county ever since.
If you're looking for school playground equipment in Barnet, you're in capable hands with us at Setter Play. All our school playground equipment is safety assured to give staff, parents and students peace of mind.
Whether you're creating a brand new playground or simply looking to replace boring climbing frames, we provide school playground equipment in Barnet to suit all ages and abilities.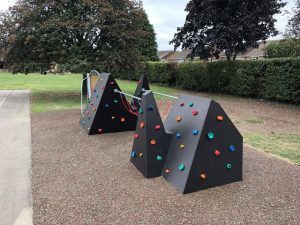 We provide:
Our Abstract play units provide a sense of adventure. They can be explored around the outside, up the inside, through the middle and over the top – allowing children to choose which route they take.
Abstract play units, like 'Pyramid', are great for teaching that there's no right or wrong way to play and offer a challenge for Key Stage 2 children.
Elemental climbing frames
We make sure that your school playground equipment in Barnet complements the surroundings by supplying handcrafted wooden climbing frames such as 'Hucklerock'.
Our Elemental units are designed to encourage natural play – allowing children's imaginations to run wild.
Fundamental climbing frames
If you're looking for popular playground equipment that you know children love – be sure to choose one of our Fundamental play units, like 'Bedrock'.
The tough and durable climbing frames incorporate ramps, steps, bridges and ropes – making it fun for all students.
We also supply bespoke school playground equipment in Barnet to meet the exact requirements of primary schools in the local area. Our bespoke play units are customised to your school, making outdoor play more enjoyable.
There are many more ways you can benefit from our climbing frames in Barnet. They are ideal for getting children to spend their break time outside, rather than indoors, getting a breath of fresh air and using up stored energy.
Climbing frames, like the ones we design and install, are guaranteed to develop physical and cognitive development – providing children with the opportunity to strengthen their grip and grasp, balance and agility, coordination and communication.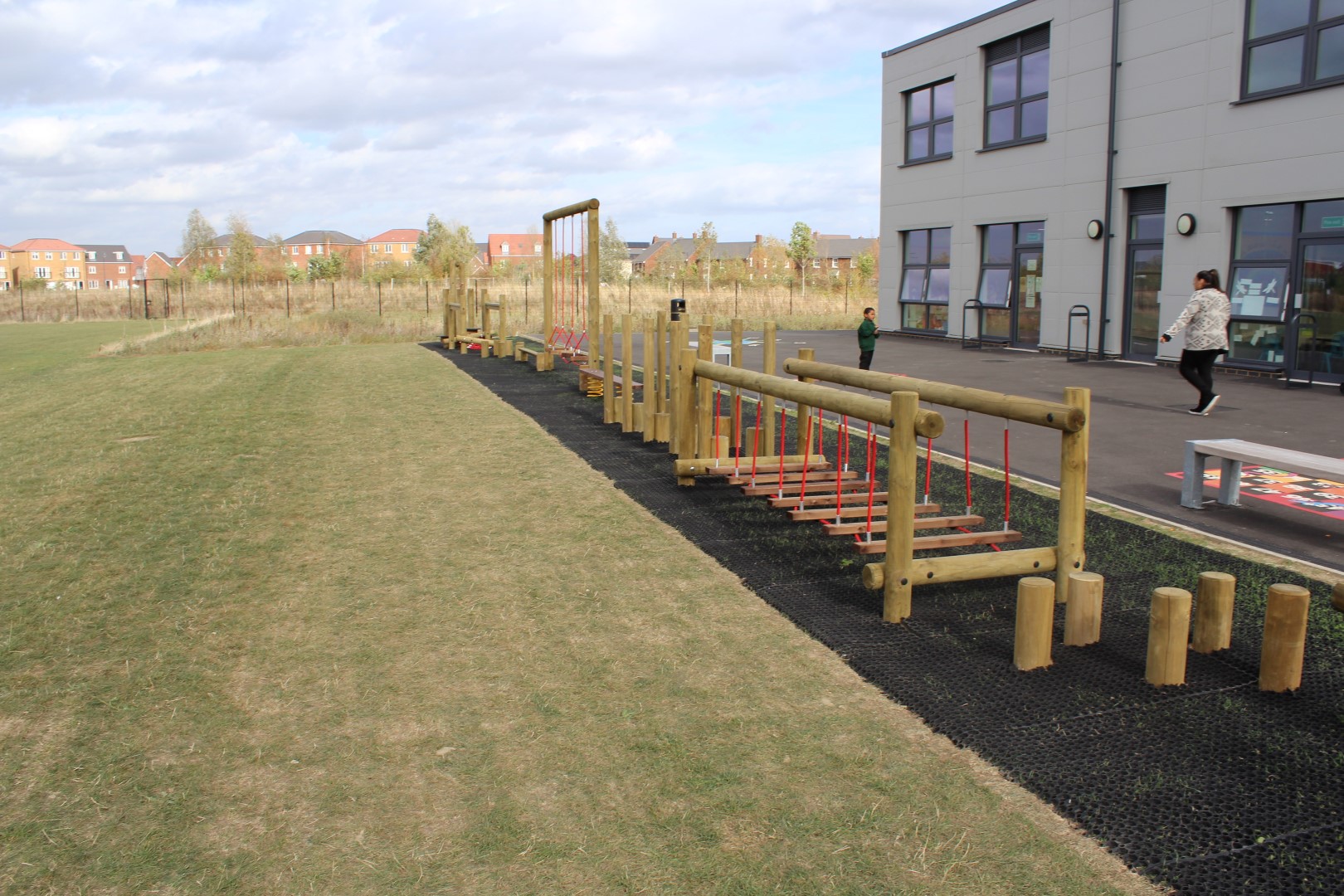 Why choose Setter Play?
The team at Setter Play are always on hand to help you create a school playground that works for your students and suits the space you have available.
Here's how the process works:
We arrange a consultation for you to sit down with our experts and discuss your ideas with us in detail.
We then take pen to paper and start planning what playground equipment you want to incorporate.
Once we have created a plan, we can design your playground.
If you're happy with the design, we can install your new playground equipment in Barnet.
After installing equipment, we offer aftercare and support to ensure you're satisfied.
If you need to know more about how we can help your school in Barnet, don't hesitate to call us on 01462 817 538 today.
Barnet FAQ's
The playground is supposed to be oodles of fun. Offering a wide range of play experiences and equipment is a sure-fire way to make it more exciting for your pupils.
We have designed, manufactured and installed school playground equipment in Barnet for many years, so it's fair to say we know what makes a good play area – and what doesn't!
The best school playgrounds are designed to suit the setting. They incorporate colours found in the natural surroundings and materials that will stand the test of time and look great for years to come.
We also find that making your play area inclusive – giving children of all abilities the opportunity to play together – is a real boon. Not only does it make everyone's playtimes more enjoyable but it also promotes the development of communication skills, as well as physical and mental strength.
If you're looking to transform your school playground in Barnet or nearby, why not get in touch to discuss your ideas with the team? We'll help you to create the perfect play area, ensuring it meets the needs of all your students.
Whatever playground equipment you have at your school in Barnet, it's essential that you maintain it properly. This includes regularly inspecting apparatus yourself and having it looked at by a certified professional, to ensure the safety of schoolchildren while playing.
Alongside routine maintenance, it's also crucial to keep your play area clean and presentable. To do so, you'll need to sweep up any leaves and debris – both on the ground surrounding your playground equipment and the equipment itself – and disinfect frequently touched surfaces to remove germs.
Taking the time to maintain your school playground equipment in Barnet will not only reduce the risk of injury and illness but prolong its lifespan too.
To find out more about what it takes to keep your schoolyard in tip-top condition, contact the team at Setter Play.
You might pay less for school playground equipment in Barnet than say a school in Essex or Oxfordshire, or vice versa. It merely depends on how you want your schoolyard to look and what equipment you'd like to add.
Fortunately, we work closely with clients to ensure you get the most out of your budget. We'll arrange a consultation to discuss your requirements in detail. This will allow us to tailor your playground equipment to suit the exact needs and wants of your students – making it as fun and exciting as possible – without breaking the bank.
If you'd like to know more about the cost of our school playground equipment in Barnet, or if you have any questions, please don't hesitate to get in touch. You can either call us on 01462 817 538 or email [email protected]