Here at Setter Play, we have more than 22 years' experience when it comes to designing, manufacturing and installing playground equipment and have worked with primary schools in our home county ever since.
If you're looking for school playground equipment in Barnet, you're in capable hands with us at Setter Play. All our equipment is safety assured to give staff, parents and students peace of mind.
Whether you're creating a brand new playground or simply looking to replace boring climbing frames, we provide playground equipment in Barnet to suit all ages and abilities.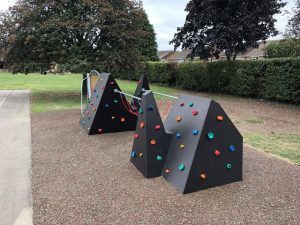 We provide:
Our Abstract play units provide a sense of adventure. They can be explored around the outside, up the inside, through the middle and over the top – allowing children to choose which route they take.
Abstract play units, like 'Pyramid', are great for teaching that there's no right or wrong way to play and offer a challenge for Key Stage 2 children.
Elemental climbing frames
We make sure that your playground equipment in Barnet complements the surroundings by supplying handcrafted wooden climbing frames such as 'Hucklerock'.
Our Elemental units are designed to encourage natural play – allowing children's imaginations to run wild.
Fundamental climbing frames
If you're looking for popular playground equipment that you know children love – be sure to choose one of our Fundamental play units, like 'Bedrock'.
The tough and durable climbing frames incorporate ramps, steps, bridges and ropes – making it fun for all students.
We also supply bespoke school playground equipment in Barnet to meet the exact requirements of primary schools in the local area. Our bespoke play units are customised to your school, making outdoor play more enjoyable.
There are many more ways you can benefit from our climbing frames in Barnet. They are ideal for getting children to spend their break time outside, rather than indoors, getting a breath of fresh air and using up stored energy.
Climbing frames, like the ones we design and install, are guaranteed to develop physical and cognitive development – providing children with the opportunity to strengthen their grip and grasp, balance and agility, coordination and communication.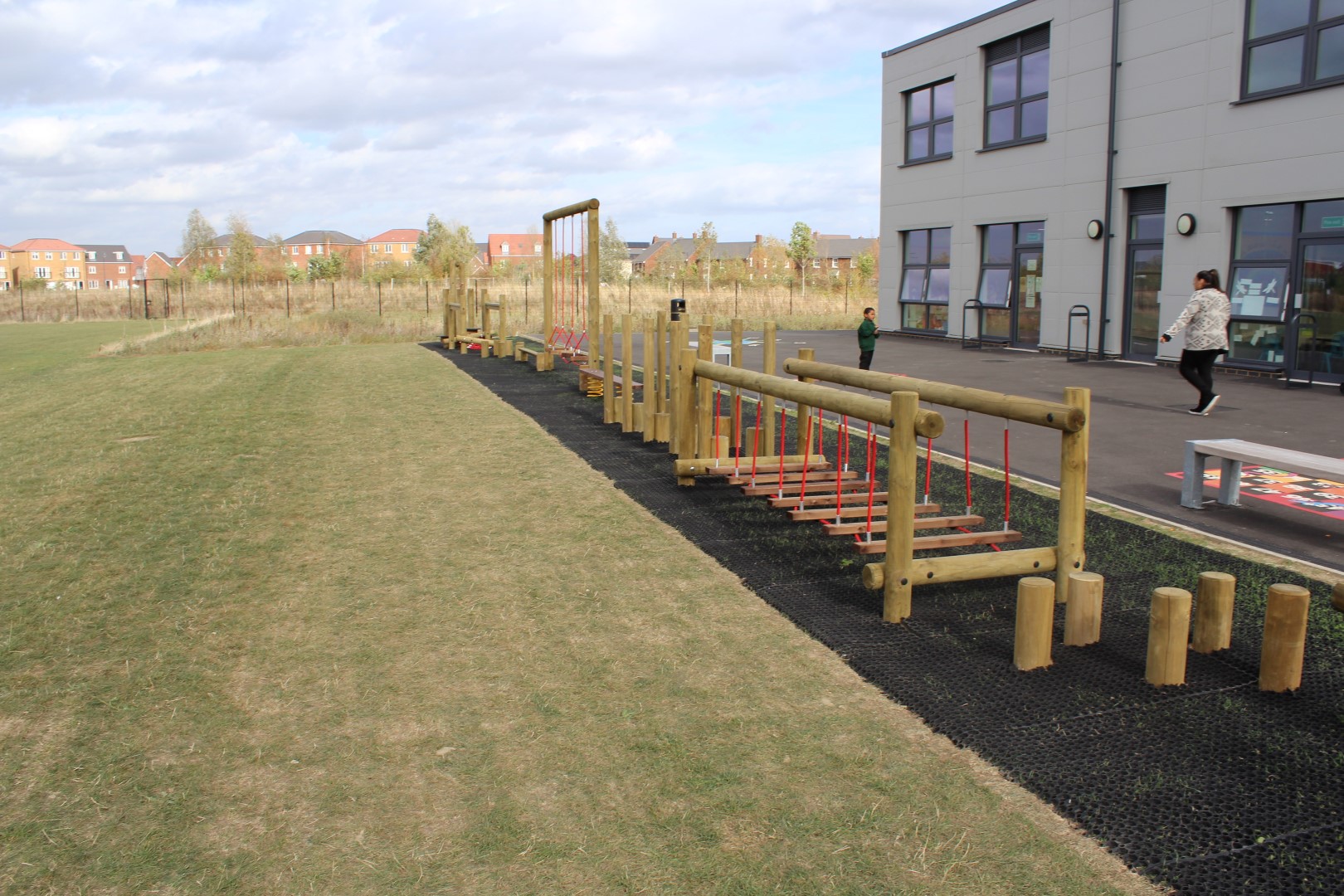 Why choose Setter Play?
The team at Setter Play are always on hand to help you create a school playground that works for your students and suits the space you have available.
Here's how the process works:
We arrange a consultation for you to sit down with our experts and discuss your ideas with us in detail.
We then take pen to paper and start planning what playground equipment you want to incorporate.
Once we have created a plan, we can design your playground.
If you're happy with the design, we can install your new playground equipment in Barnet.
After installing equipment, we offer aftercare and support to ensure you're satisfied.
If you need to know more about how we can help your school in Barnet, don't hesitate to call us on 01462 817 538 today.