New Playground Equipment For Bedfordshire School
Are you looking to upgrade your school playground equipment in Bedfordshire? Investing in new, exciting equipment is a great way to transform your playground, and Setter Play can help you.
We originated in Hertfordshire more than 22 years ago and are a home-based county, meaning we work with schools in the local area to create a suitable environment for children to socialise with their peers.
Setter Play is currently based in Bedfordshire, so if you're looking for innovative school playground equipment in Bedfordshire, you can rest assured that we're only a stone's throw away.
Whether it be adventure trails, climbing frames, benches, canopies or storage solutions, we have you covered at Setter Play. Our climbing frames in Bedfordshire are designed to offer a suitable challenge for children – incorporating slides and ladders, rock-climbing walls, monkey bars, and much more.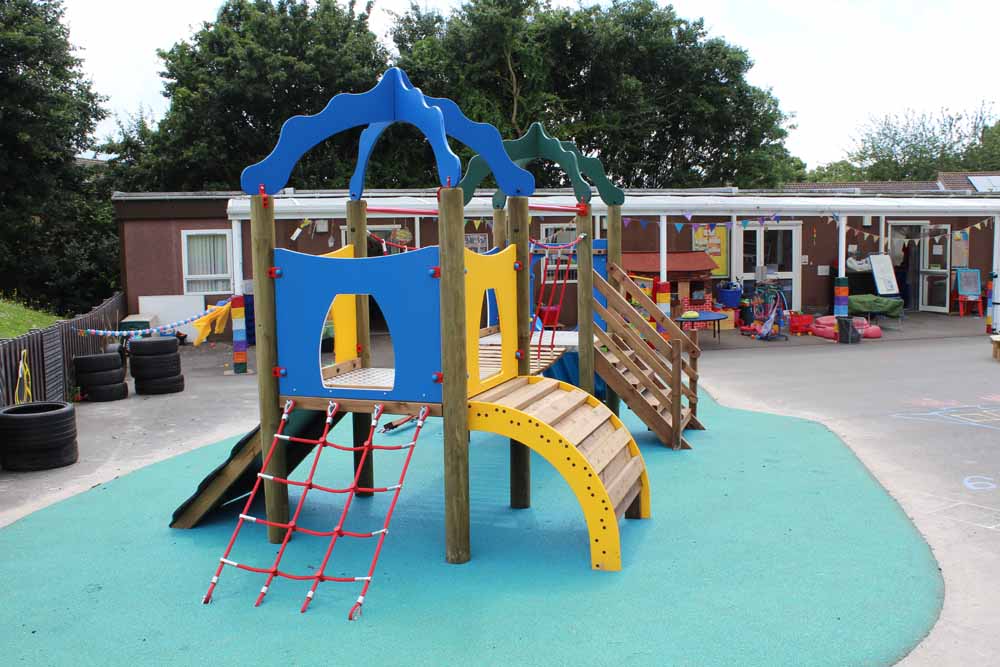 Climbing frames encourage children to use their imagination, push their own boundaries and enhance their communication skills. All our climbing equipment is manufactured to the highest standard to provide you with peace of mind that it's safe for students to use.
The team at Setter Play are proud to work with local schools and have recently worked on a project with Wixams Tree Primary, Bedfordshire. We created a 40m adventure trail which consists of balancing beams, traverse ropes and bridges – offering hours of endless fun for children and testing their balance, coordination and agility. Could your school benefit from something similar?
As well as climbing frames in Bedfordshire, we also have benches and canopies available. These provide parents with somewhere to wait when they are collecting their children at the end of the school day. Our canopies offer shelter from all weathers, allowing them to wait in the shade or stay dry.
Our skilful designers take into consideration the surroundings of your school, so you needn't worry about installing a playground that looks great and suits the environment perfectly.
Here at Setter Play, we provide playground equipment in Bedfordshire to accommodate the needs of teachers too – allowing them to take the classroom outdoors and make lessons more enjoyable and memorable for the class. It also stimulates young minds, keeping them interested and preventing them from getting distracted. Our equipment for outdoor classrooms can effectively enhance children's ability to learn – making it an invaluable addition for your Bedfordshire school playground.
Why choose Setter Play?
Investing in playground equipment in Bedfordshire from Setter Play will allow you to create a playground that suits the requirements of all ages and abilities. Our designers make sure equipment is suitable for the age range of your students, allowing them to set themselves realistic targets.
Having designed, manufactured and installed playground equipment for more than two decades, our team has the knowledge and expertise to help you make your playground appealing for your students.
Find out how we can help your Bedfordshire school today by calling us on 01462 817 538.