Investing in new, exciting equipment is guaranteed to encourage children to spend more time outdoors – reducing the risk of childhood obesity. Why not let Setter Play help you to upgrade your playground in Cambridgeshire today?
Here at Setter Play, we specialise in designing, manufacturing and installing playground equipment – and what's more, we're local to your Cambridgeshire school. We originated in Hertfordshire more than 22 years ago and have worked with many primary schools across our home county within this time, so rest assured, you're in capable hands.
The team at Setter Play recently installed 'Twig Hill' at St Faith's Private School, Cambridgeshire. We created a one-of-a-kind playground to provide children with a sense of adventure, drawing on their creativity. It incorporates a number of twigs and offers various routes to encourage exploration from a young age. Twig Hill sits on a rubber mulch safety surface, eliminating the risk of accidents. Could your school benefit from something similar?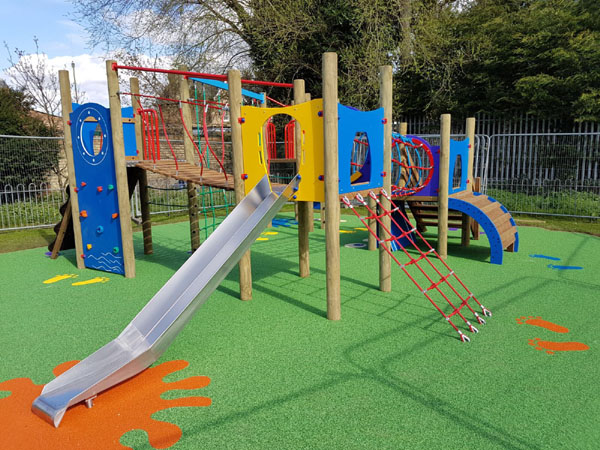 We work with schools to create the best results imaginable. Our playground equipment in Cambridgeshire is manufactured to stimulate young minds, teaching them to play outside their comfort zones and to mix with their peers.
Needless to say, climbing frames in Cambridgeshire help children to grow and learn through play and also add value to the school curriculum. We provide:
as well as sports and fitness facilities, canopies and shelters, trail equipment and outdoor furniture – accommodating the needs of students, staff and parents alike. We create playgrounds that offer hours of fun for children but can incorporate seating and shelters to provide protection against all weathers.
The climbing frames we create for Cambridge schools are enjoyed by all ages and abilities. They're guaranteed to be challenging and offer endless opportunities for learning, developing physical and mental strength and motor skills like grip and grasp, balance, coordination and agility.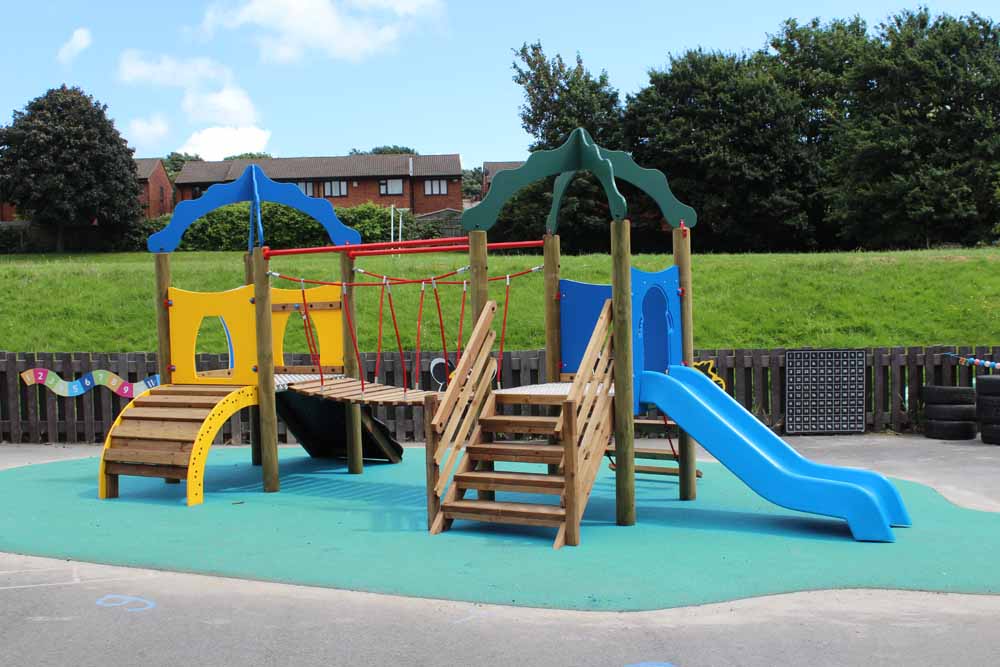 Why choose Setter Play?
If you're looking for climbing frames in Cambridgeshire let Setter Play help. All you need to do is book a consultation with our team of designers and discuss your ideas for your new playground and we will take care of the design and installation.
With OFSTED inspectors looking out for playground equipment that promotes inclusive play, Setter Play can install bespoke play units that appeal to all children and meet OFSTED requirements.
If you need to know more about our school playground equipment in Cambridgeshire, feel free to get in touch with us on 01462 817 538 and we will make sure you transfer your playground into something exciting.