School Playground Equipment In Camden
Looking for top-quality school playground equipment in Camden? Rest assured, you're in capable hands with the team at Setter Play.
Most schools love that we are local to them and come back to us for everything from playground equipment and outdoor classroom canopies. Why not let us help you?
We originated in Hertfordshire more than 20 years ago and have worked with local authorities and schools in our home county ever since. Over this time, we have earned a fantastic reputation for planning, designing and installing playground equipment in Camden and can help you to create your dream playground.
Our school playground equipment in Camden is a fantastic idea if you're playground needs an uplift. We create units that can effectively educate, inspire and entertain children of all ages and offer something suitable for all abilities.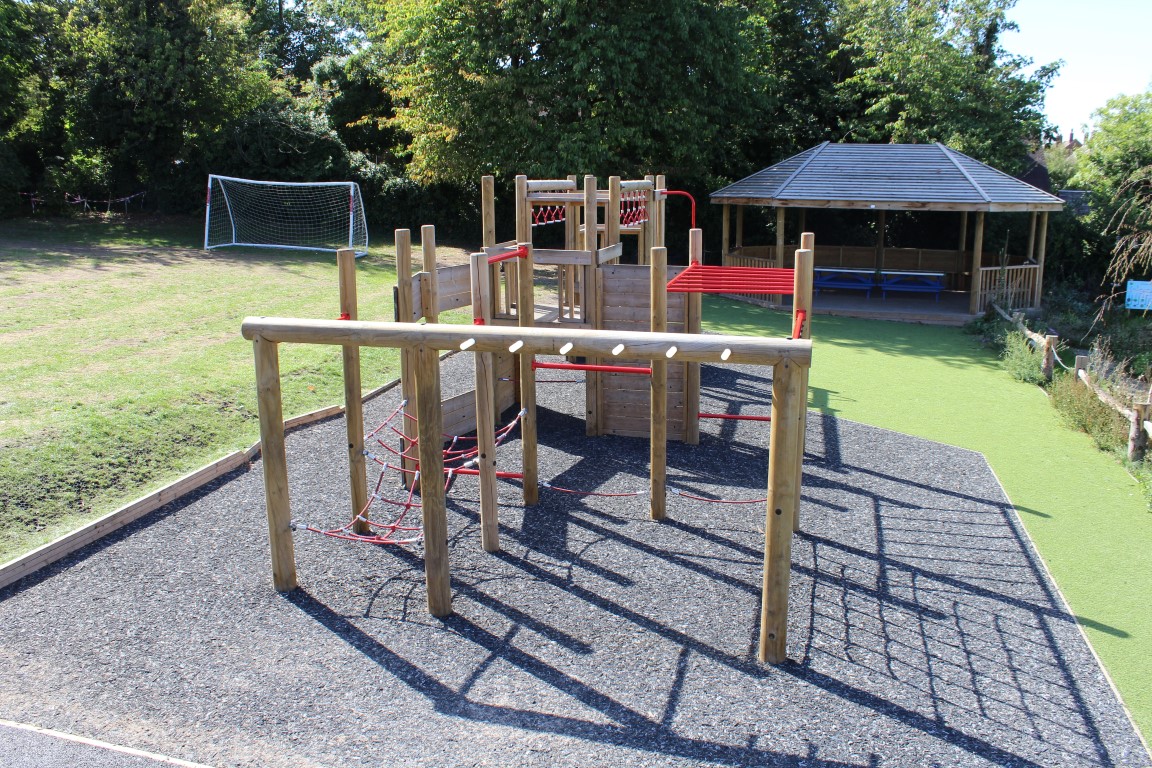 We supply an extensive range of climbing frames in Camden, including abstract, elemental and fundamental units, and have also gained experience working on bespoke projects in and around the local area.
What our School Playground Equipment provides
Give your students a suitable challenge and opt for climbing frames in Camden. Our climbing equipment can help infants to develop cognitive skills, such as grip, grasp, coordination and balance from an early age – proving to be more than just great fun!
From slides, ladders, monkey bars, scramble nets, rock climbing walls and so much more, we can help you to create the best playground for your students. Our climbing frames in Camden are extremely colourful – guaranteed to capture the attention of children and encourage them to spend more time outdoors.
Playground equipment in Camden is also seen as a valuable asset to the learning curriculum. We supply outdoor classrooms and teaching canopies that enable teachers to take classes outside – making lessons more engaging for students.
Why choose Setter Play?
Transforming your playground into something fun and exciting needn't be difficult – not with the help of our expert designers. We build all our playground equipment in Camden to your exact specification – after all, you know what your students will love and never get tired of.
If you have a design idea in mind, get in touch with us and we'll arrange a consultation – taking pen to paper and planning your new playground design. In choosing to work with us, you can benefit from a dedicated team – ready and waiting to offer advice and support whenever you need it.
At Setter Play, we set up all climbing frames and equipment to give you the peace of mind that your school playground equipment in Camden is properly installed and ready to be used. If you'd like to know more about our climbing frames or playground equipment in Camden, don't hesitate to call 01462 817 538 or email [email protected].
Camden FAQ's