Originating in Pirton, Hertfordshire more than two decades ago, Setter Play has designed, built and installed playground equipment across our home-county ever since, so if you're looking for playground equipment in Islington, you've come to the right place.
Playgrounds are meant to be fun and exciting. The team at Setter Play has the knowledge and expertise to provide playground equipment for schools, nurseries, community groups, and local authorities in Islington – making outdoor play more enjoyable for youngsters and a valuable asset to the curriculum for teaching staff.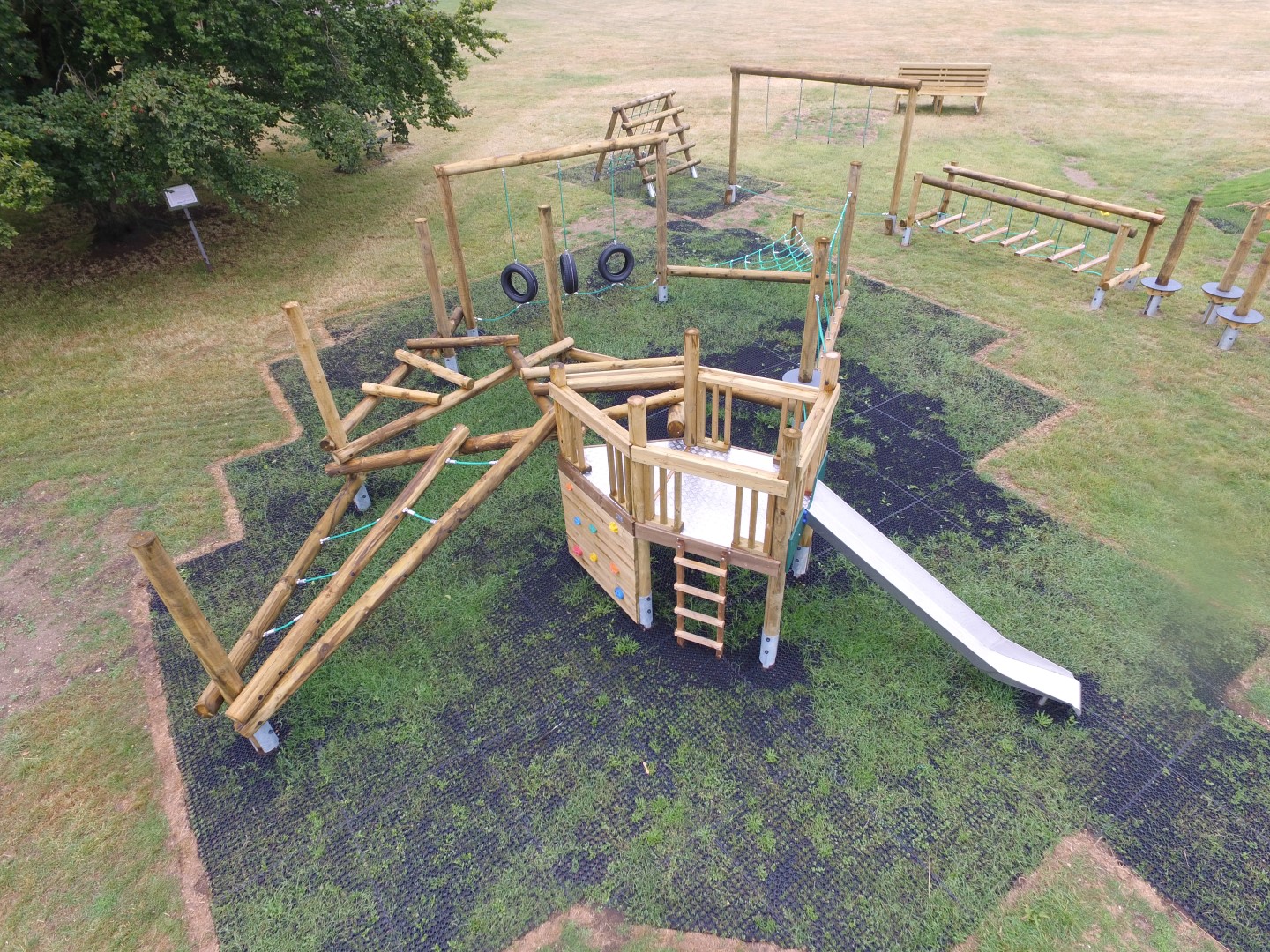 For us, no project is too big and we can build playground equipment in Islington that suits your design ideas and space perfectly. No two of our climbing frames in Islington are ever the same, and we tailor all our equipment to match your needs – guaranteeing the best possible outcomes for your play area.
A great playground is bound to include exciting equipment – be it swings and slides, ropes and ladders, scramble nets and fireman poles or monkey bars and ramps. If you're looking for some inspiration, don't hesitate to check out our extensive range of school playground equipment, here at Setter Play.
Our climbing frames in Islington are great for physical and mental strength and encourage children to mix with their peers and play creatively. They stimulate young minds and allow them to create made-up scenarios in their heads. They can also be used to develop vital skills, such as grip, grasp, agility, balance, teamwork, and communication, and transform your playground facilities into the perfect play haven for kids.
In addition to climbing frames in Islington, we also provide activity trails and playground classics, like mound and tunnels, which provide a 3D route for travel. The mound and tunnel can be easily customised to match the requirements of children – making it more fun for them to use.
Why choose Setter Play?
When it comes to installing school playground equipment in Islington, we make the process as easy as possible. We arrange a consultation where we can discuss your ideas and share our expertise – outlining the best possible outcomes. Our team of designers will then put together a plan and incorporate these ideas into the design. Once you're happy, we will build your play area using the highest quality materials and take care of installation to provide you with the peace of mind that your school playground equipment in Islington is installed correctly.
If you'd like to know more about school playground equipment in Islington, feel free to complete our handy online enquiry form or email us at [email protected]. Alternatively, pick up the phone and call us on 01462 817 538 and we will happily guide and advise you.