Looking to incorporate outdoor play into the school curriculum? Whether it be your school, nursery or public play area in Luton, Setter Play can provide equipment that promotes learning – making lessons more enjoyable for staff and students alike.
Originating in Hertfordshire more than 22 years ago, we have supplied a fantastic range of playground equipment in our home county ever since and can help you to build the school playground of your dreams. Why not get in touch with us to discuss ideas for your school playground equipment in Luton?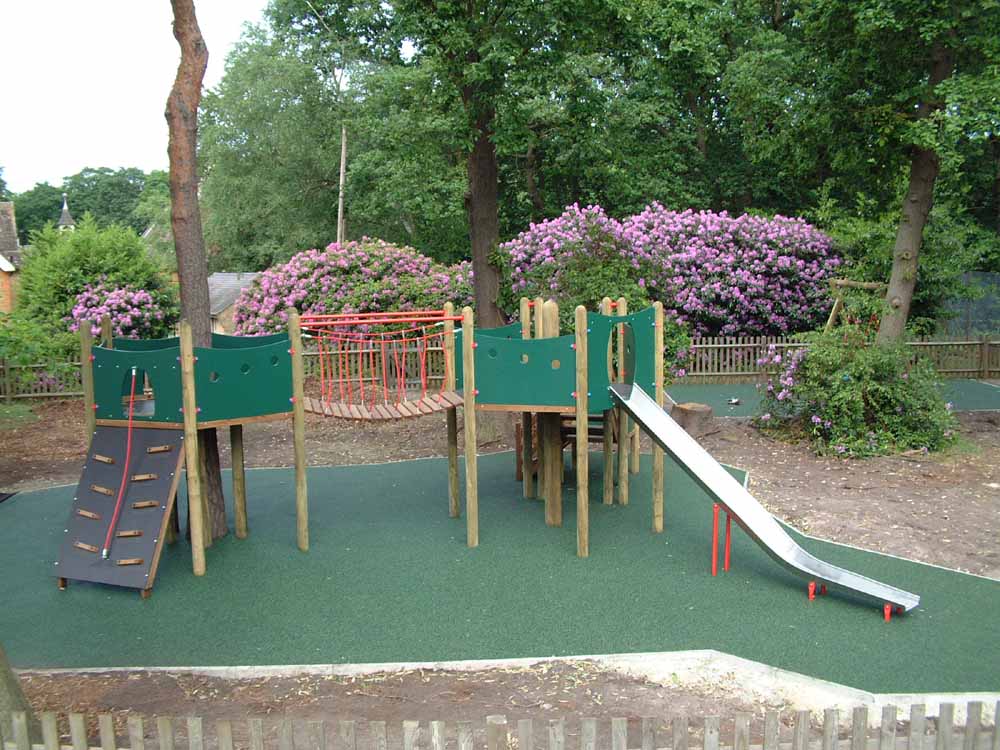 Here at Setter Play, we design safe and challenging products for all ages and abilities and have extensive expertise in climbing frames, activity trails, canopies and shelters.
When designing school playground equipment in Luton, we love to know what your thoughts are but also value the opinions of children and parents. We want to create the best play area imaginable – and the only way we can do this is to find out what equipment you'd like to be included.
If you're short of ideas and looking to encourage creative play, you cannot go wrong with themed playgrounds and imagination, social and natural play units. We supply equipment, like the play bus and play train, that stimulates the imagination of students – forming the base for their made-up scenarios.
Something that increasingly more schools in Luton have noticed is that children love stories – whether it be telling them, listening to them or inventing them. Adding school playground equipment in Luton, like a performance stage, storyteller's chair and mushroom seats, will allow you to gather the class and lead story time outside of the classroom.
Climbing frames are great fun – incorporating ropes, ladders, scramble nets, slides, monkey bars and much more. When we design and manufacture climbing frames for Luton schools, we make sure that all our units are safe to use and take into consideration the age and abilities of users – offering a suitable challenge that enables them to push their own boundaries.
Ideal for Key Stage 1 and 2 pupils, we supply the bedrock climbing frame which combines a huge amount of activities in a small space and for a small budget. Bedrock is supplied in bright colours and is guaranteed to make your playground stand out to toddlers.
Why choose Setter Play?
If you're to create the best playground in Luton, you need to think about what equipment you'll incorporate – but rest assured, Setter Play can help you to transform your old, run-down playground into something new and exciting.
Always on hand to share our expertise, we will be more than willing to guide and advise you in choosing the most suitable equipment for your play area and take into account your exact design ideas.
Our playground equipment in Luton is carefully designed from the highest quality materials and tested to ensure safety standards – providing teachers and parents with the peace of mind that kids can play safely.
For more information about our school playground equipment in Luton, don't hesitate to contact us by completing the online enquiry form. You can also call us on 01462 817 538 or email [email protected].