When our standard ranges won't quite do we love to put a bespoke spin on a climber to meet a brief and create something interesting and out of the ordinary for another school to be proud of. And it was no different at Our Lady of Lourdes Primary in Finchley, where Mrs Costa invited us to design and quote for their new play area after the summer holidays.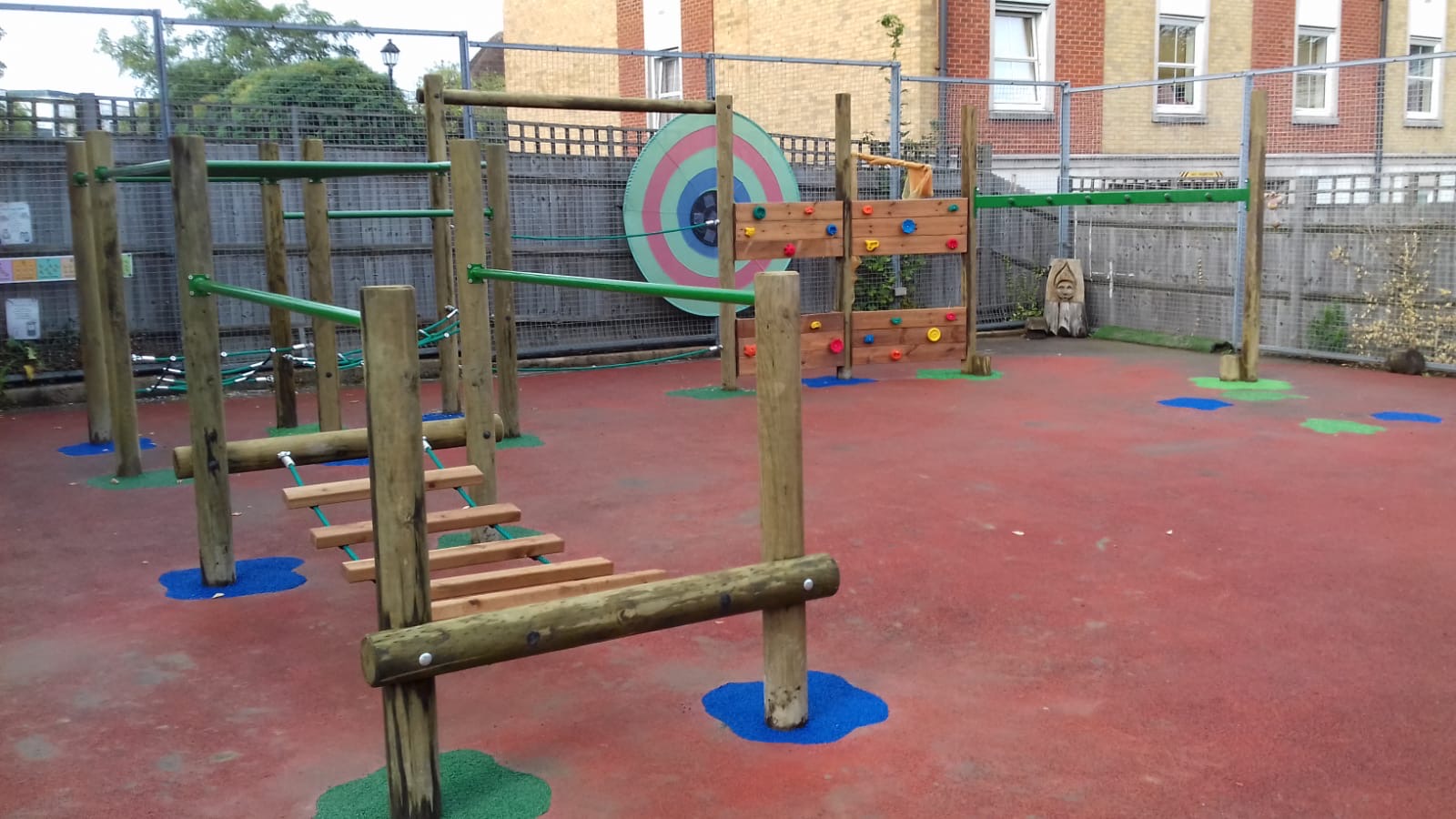 Our Lady of Lourdes had a patch of existing wetpour rubber that they wanted to put to better use; their pupils used it at present to create their own free-form climbing apparatus, but wanted something more permanent to act as a catalyst.
During our meeting I proposed Toot Hill, our flagship skeletal climbing frame, which they loved. But they asked if we could somehow change it so that it didn't dominate the middle of the space, but rather curved around the outsides, leaving the centre free for more free-form play times.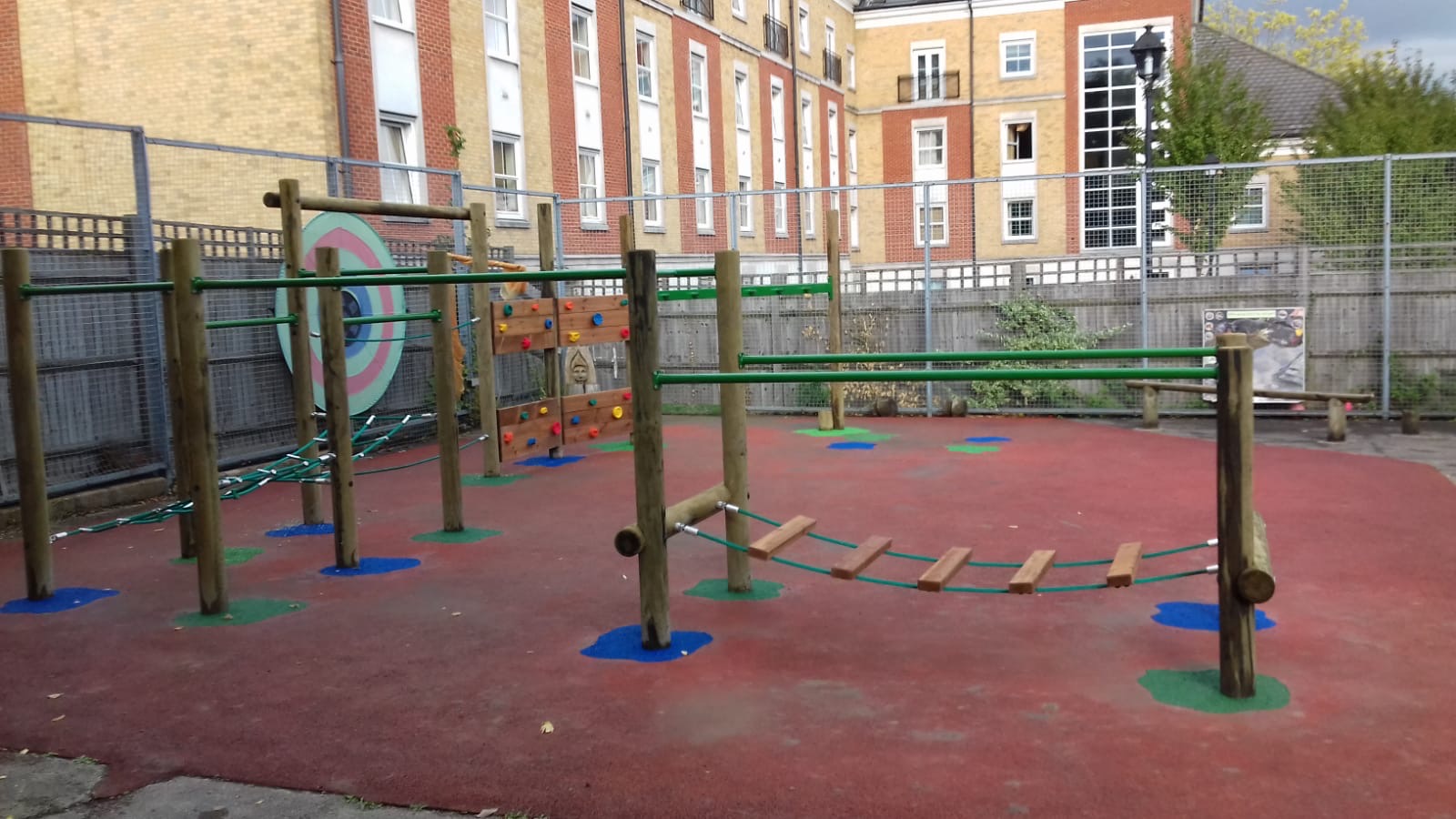 Their 'unpacked' Toot Hill design packs in the same fantastic activities but in a linear design, leaving the centre of the space free. A wide range of activities test balance, coordination and agility, alongside physical strength, to help Our Lady of Lourdes' pupils grow healthy and strong through play.
Mrs Costa is really pleased with her new play area, and we are too!