Canopy Extras and Customisation Options
You can customise and alter your canopy to suit your needs and requirements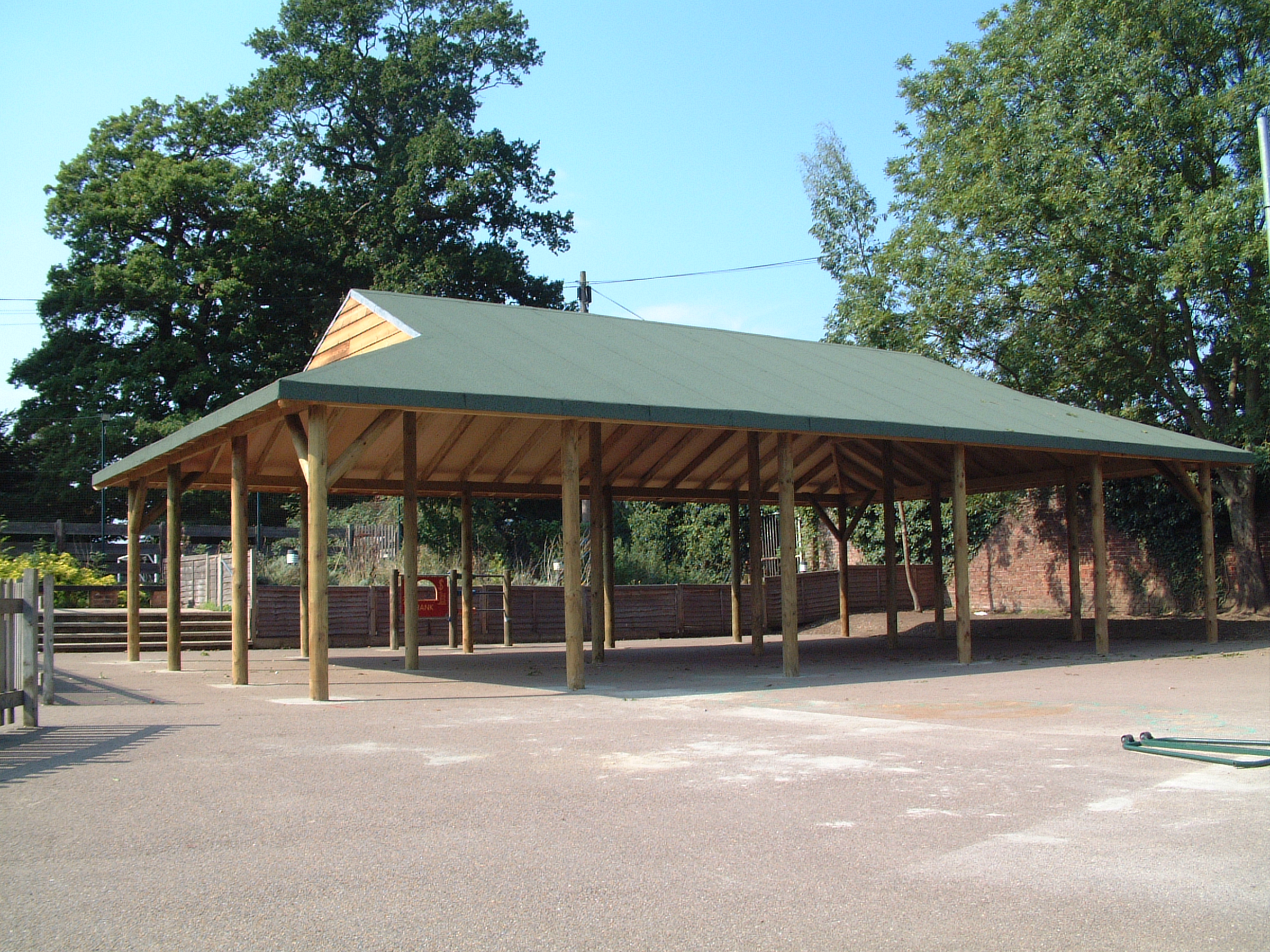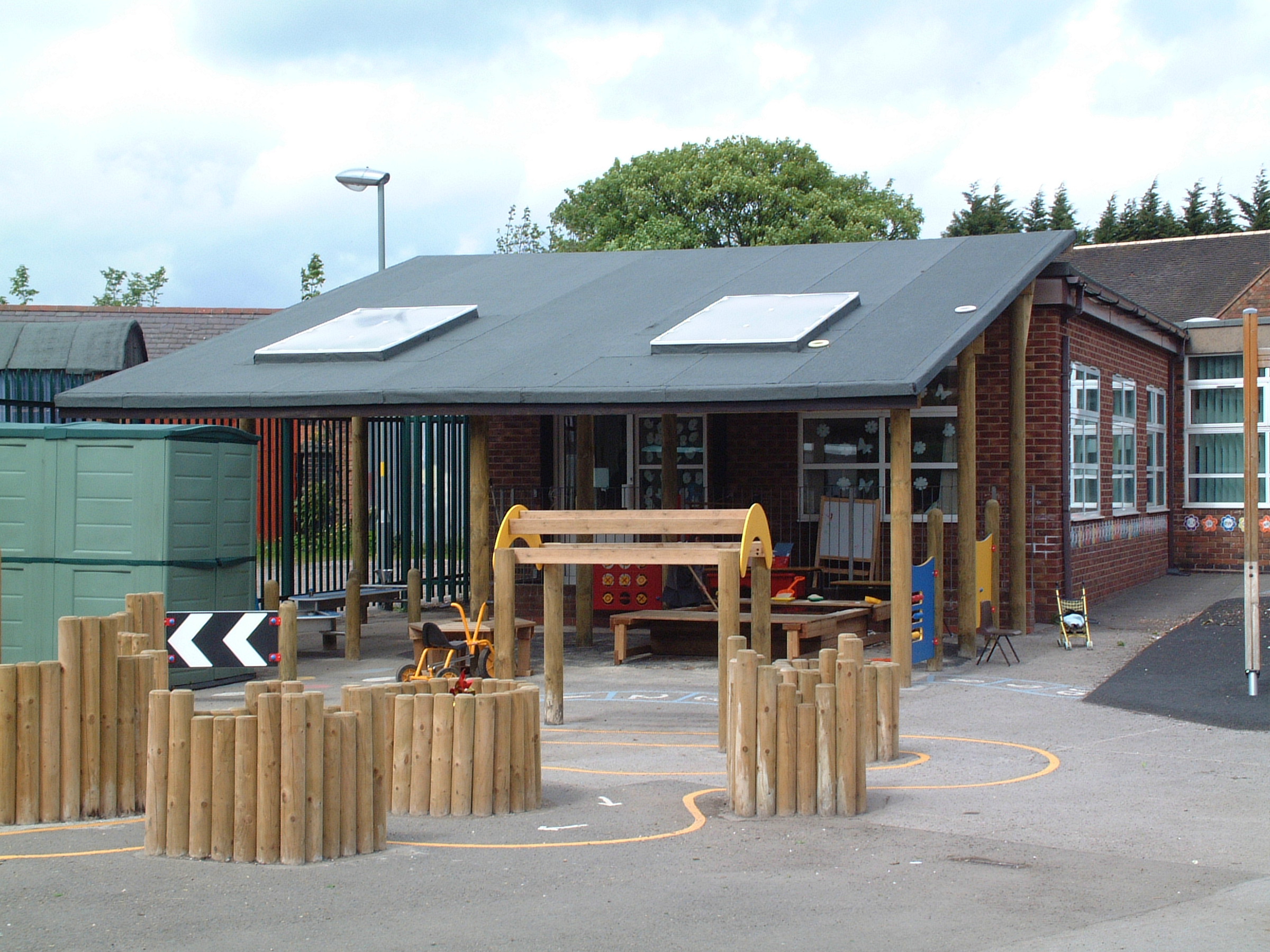 At Setter we pride ourselves on our bespoke offerings, and have years of experience in supplying canopies of all shapes and sizes to suit all kinds of needs.
Our canopies designs have been tweaked in the past in order for them to match listed buildings, their roofs have been installed in the school's colours, and we've even made a canopy that for all intents and purposes was an extension, by installing lockable electric roller shutter doors and full-height panels with windows in them.
The list of customisation options below is by no means exhaustive; if there is something special you'd like doing to your canopy project, give us a call to find out what Setter Play can do for you.
Customisation options:
Full-height or half-height side panels, complete with polycarbonate windows
Multiple different seating options
Coloured roofing sheets in any configuration you'd like – schools love installing a canopy that matches their school's colours!
Electric roller-shutter doors; combined with full-height panels, roller-shutters create a secure, lockable outdoor classroom. This is a great way to extend your teaching space on a budget
Roof-lights to allow more light to flood into the space
Incorporating architectural features, for example Dutch gables, into the design
Matching your outdoor classroom with a listed building, where planning permission requires it.
Plus much more; give us a call to find out!