School Playground Ideas
Setter Play School Playground Ideas
Here at Setter Play, our team of designers are always on hand to help you to rise to the challenge of taking on a brand new project, building a new playground and purchasing appropriate school playground equipment. The initial planning stage of getting your ideas together and seeing your plans come to life is all part of the exciting journey, allowing you to create the playground that you've always dreamed of.
We design, manufacture and install some of the best school playground equipment, here at Setter Play. For us, we think nothing less than building school playgrounds to match your exact needs and wants, ensuring that you find equipment that meets the capabilities of your students.
If you're looking for School Playground Ideas, we can provide you with a little inspiration that goes much further; we aim to offer something suitable for all outdoor spaces and all ages. As well as this, we make sure that our School Playground Design is appropriate for the environment, utilising the space that you have available.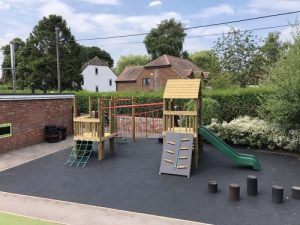 Why choose Setter Play's School Playground Equipment?
As the curriculum is constantly evolving, Setter Play provide School Playground Ideas to keep up with the increasing demands. Our playground equipment is designed with the needs of students in mind and is thought to be a useful aid when it comes to nurturing young minds.
Play is vital from an early age, hence why we pride ourselves on creating the best environment that not only assists with physical development but emotional development too! Any School Playground Design that we create is guaranteed to blend aspects of creativity with progressive thinking, ultimately inspiring children to work outdoors.
To provide you with the peace of mind that the school playground equipment is safe to use, all of the bespoke schemes are carefully created and suitable for the requirements of children of all ages and abilities, not forgetting parents and teachers.
A Tailor-Made Service
When it comes to School Playground Ideas; you're in capable hands with Setter Play! We can help you to utilise the space that you have available and transform the space for the better.
For when repairs don't quite cut it, we can help you to produce a School Playground Design that restores no-go areas and transforms them into something bright and beautiful. Our Bespoke projects are unique- no two schemes are ever the same- we encourage you to put your own personal stamp on your playground and incorporate the ideas suggested by your students.
At Setter Play, we provide you with the opportunity to work with our team of designers from the very beginning to make sure that you School Playground Design is exactly how you envisaged.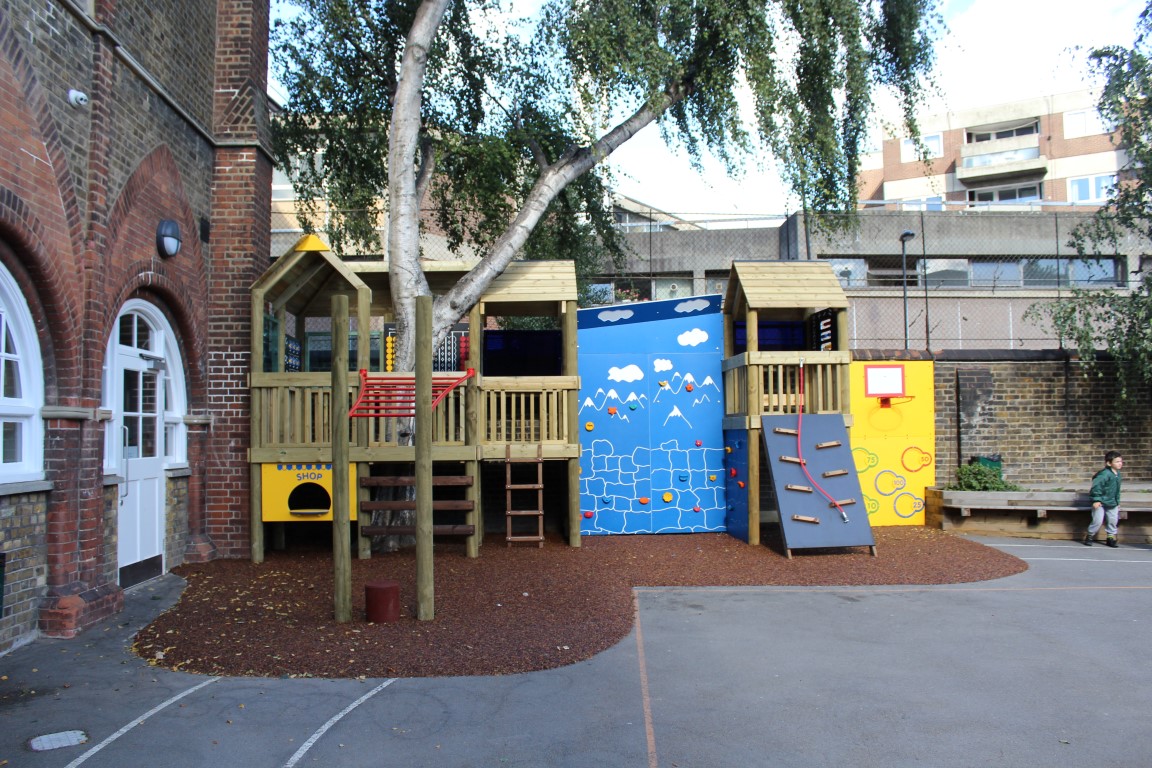 Our School Playgrounds
Making your school playground exciting needn't be complicated; not when we accommodate for all nursery and school children and create equipment that's safe, educational and imaginative. Whether you're looking for School Playground Ideas for Key Stage 1, 2 or 3, we take all challenges in our stride and consider no project to be too big or too small!
Setter Play can match your exact specification with regards to space, time and budget, working closely with you to guarantee satisfaction.
Early Years Playground Equipment
Needless to say that laying the foundations, early on, is extremely important when it comes to child development. The right School Playground Design can truly prepare children for the years to come, including their time in school.
Sometimes, changing your playground slightly can allow for children to grow, focusing on their ability to develop skills. A School Playground Design is essential if you're to improve the environment, encourage children to build relationships with their classmates and to promote education through outdoor play.
Play can assist with physical and emotional strength amongst children. Our playground equipment for Early Years is also designed to combine elements of safety with health and well-being, making it a highly efficient investment to make!
Key Stage 1 + 2 Playground Equipment
Our School Playground Ideas are guaranteed to provide you with the best practice when it comes to outdoor learning. We make sure that our ideas enable the school curriculum to flow, allowing children who are moving from nursery into reception to develop their skills and to take on greater challenges.
The equipment that we provide for Key Stage 1 is designed to be rugged and versatile, essentially stimulating play and enabling students to achieve their full potential. Key Stage 1 equipment is also designed to make the most of the capacity, supporting a child's ability to learn and develop.
Here at Setter Play, we have School Playground Ideas in abundance and are confident that you'll find suitable equipment for Key Stage 2 children! Our ideas are tailored towards your unique needs and wants, as well as the ability of the class.
It's likely that you're looking for equipment that encourages active bodies and minds, hence why we offer design ideas specifically for Key Stage 2, including climbing units that provide a physical and mental challenge and activity units which are easily accessible to all children.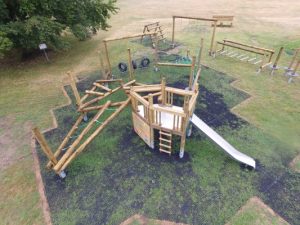 Special Educational Needs Playground Equipment
Every child has the right to play! A well thought out playground can have a profound impact on children with disabilities, providing them with equal opportunities. If you're looking for a School Playground Design that incorporates inclusive play and sensory play, you needn't look any further!
Our team of experienced designed understand the complexity of all needs and wants and take a bespoke approach to every project. Any of the products that we supply can be adapted and modified to suit your unique demands, making sure that outdoor play is an option for those with special needs.
As well as creating a new challenge, our School Playground Design ideas for SEN schools can teach children new life skills, allowing you to design a play area that offers excitement for all pupils!
To find School Playground Ideas, don't hesitate to get in touch with us on 01462 817 538.