Fair Bear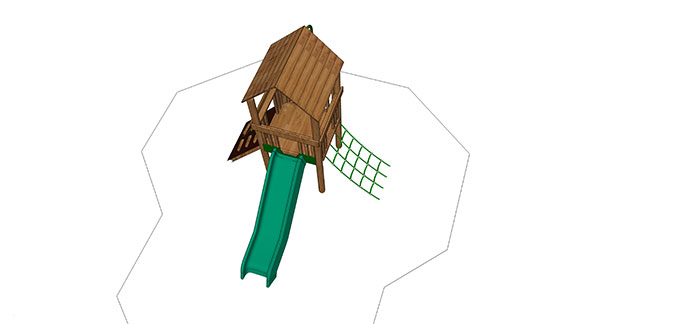 Children's Play Equipment, Elemental Range
Fair Bear is a single tower unit based on the popular Square Bear. The unit has been redesigned with tactile treated timber throughout to sit comfortably in the Elemental range. The standard option includes a deck at 900mm, although of course as a specialist bespoke play company we can raise the height to 1200mm, to suit children in the upper ranges of Key Stage 1 and provide more of a challenge.
Standard activities on the Fair Bear include a vertical ladder, scramble net, and a ramp or rope, with a slide or fireman's pole available as the options for dismounting the tower. You can of course swap these standard activities out for any others that we offer, to customise the Fair Bear and make it yours.
Affordable and attractive, nurseries and early years groups love the Fair Bear!