As the trend for improving our health and fitness outdoors continues over the pandemic, we have been fortunate to be commissioned by a number of schools to install outdoor gym areas for their pupils.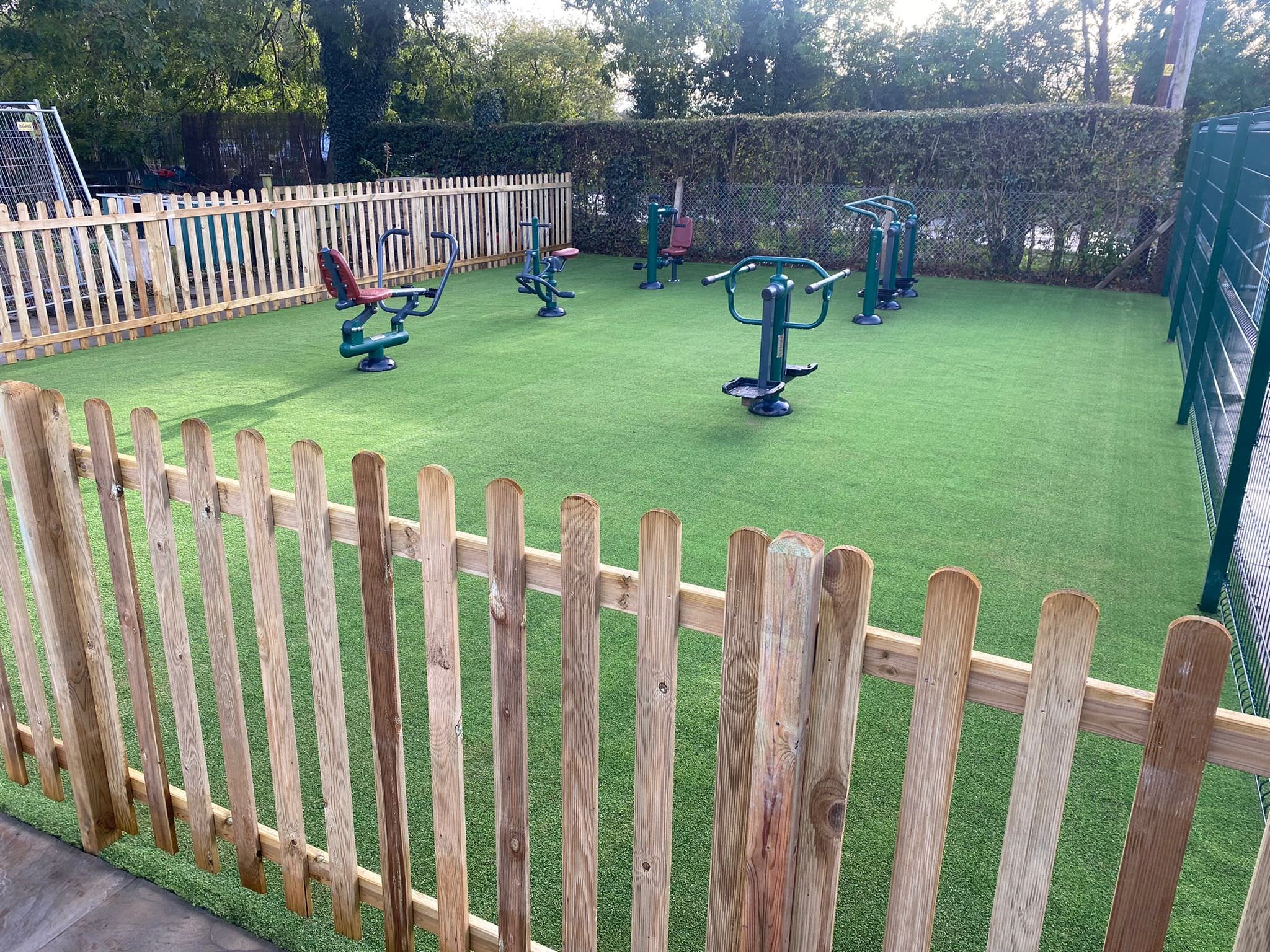 Greenfield Academy in Bedfordshire asked us to create an enclosed outdoor gym space by the front of their school, to create a head-turning feature and provide their pupils with a space to explore during lessons and break times.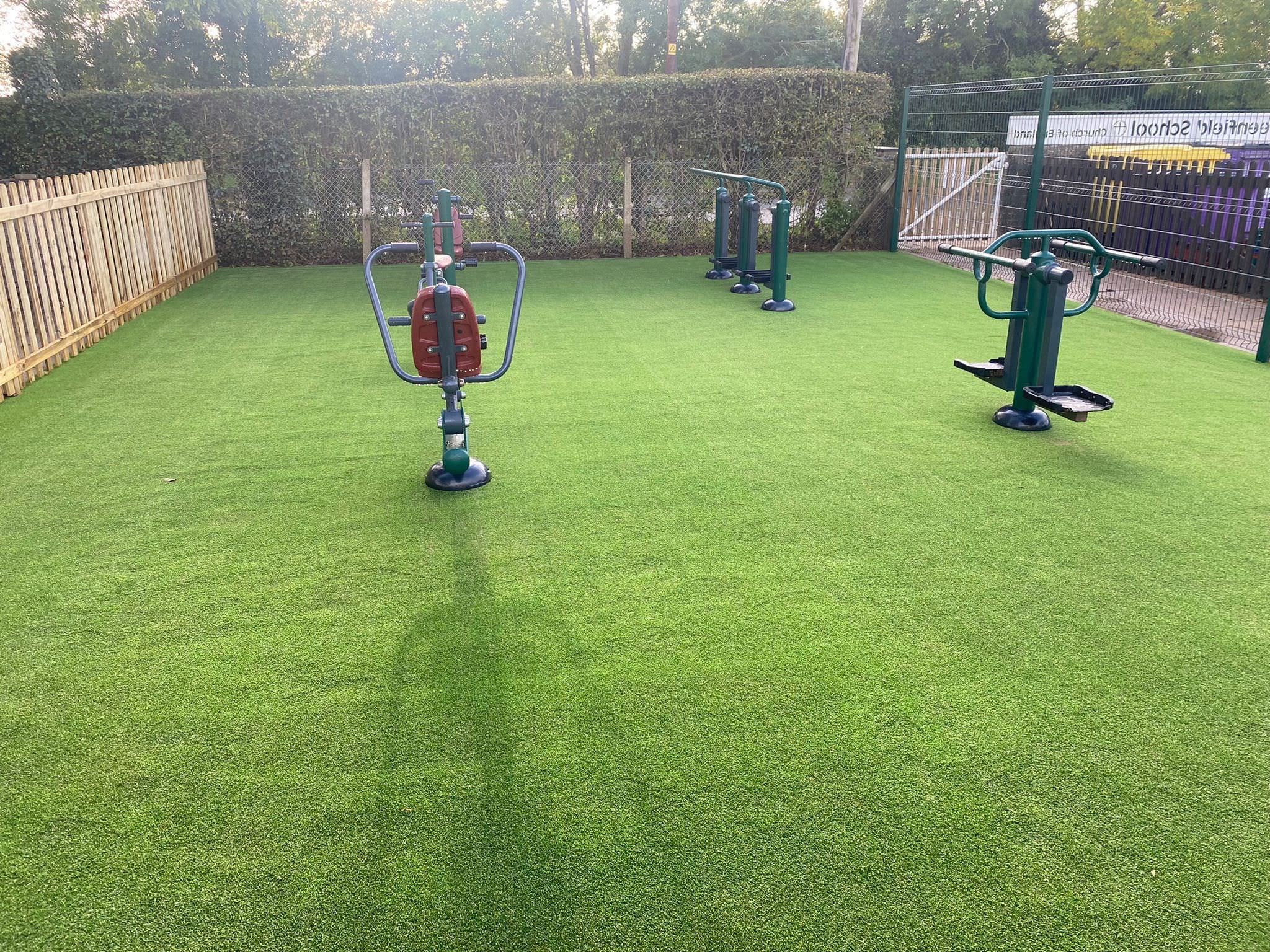 The space features a variety of different outdoor activities, with a focus on lower-, core- and upper-body strength development.
The space is finished with artificial grass throughout, providing a vibrant yet natural look to the space that complements the timber picket fencing and the green metal gym equipment.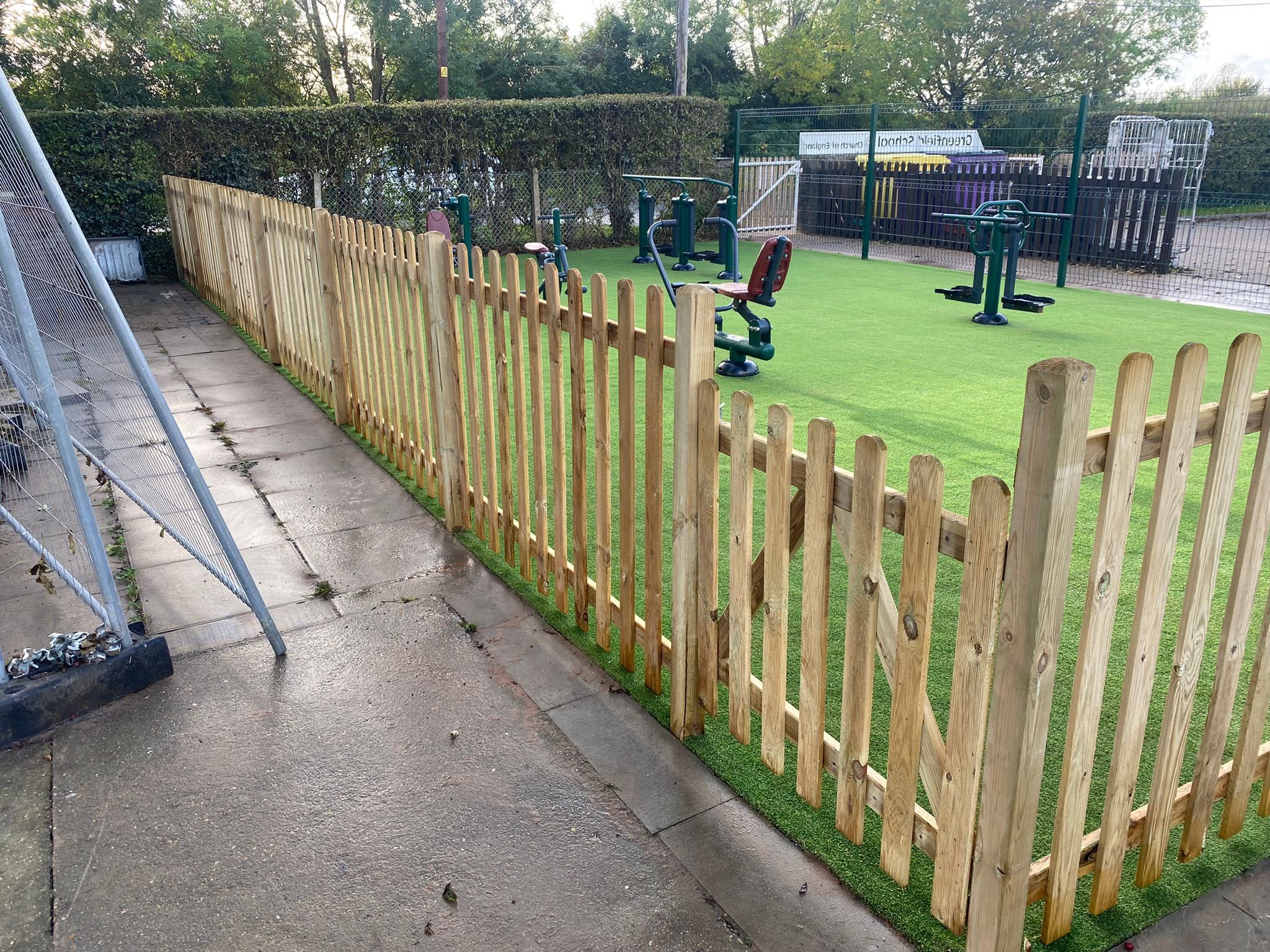 Greenfield Academy have commissioned us to create another space at their sister school as they were so pleased with our work.