Watling View School had a brief to create an attractive and engaging outdoor learning space, and commissioned Setter Play after seeing our head-turning colourful design.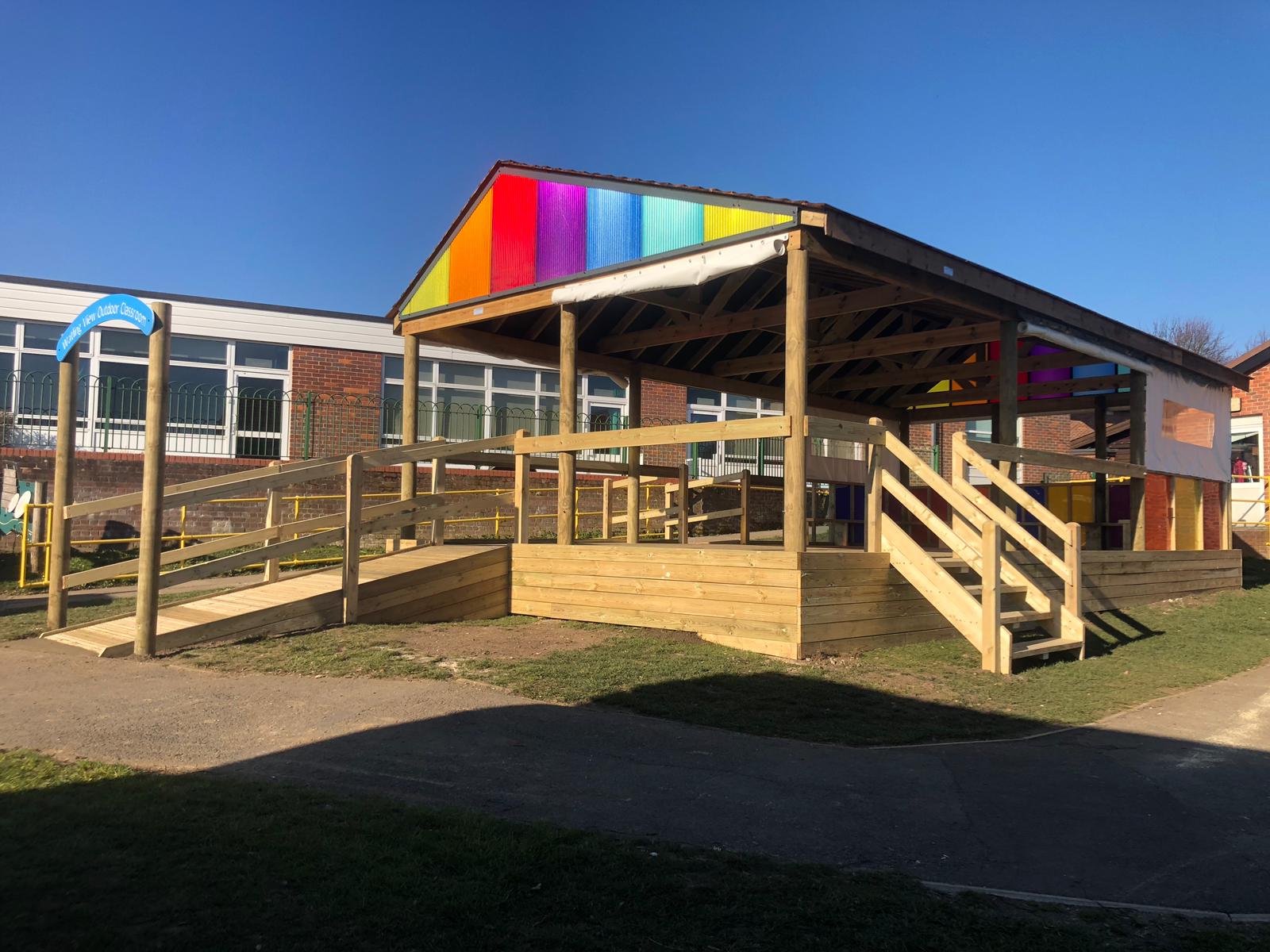 At approximately 11m x 6m, this enormous structure offers ample room for a classroom of children to play, and the added functionality of the timber benches at one end allows lots of children to sit together as a class or in smaller groups to learn and socialise together.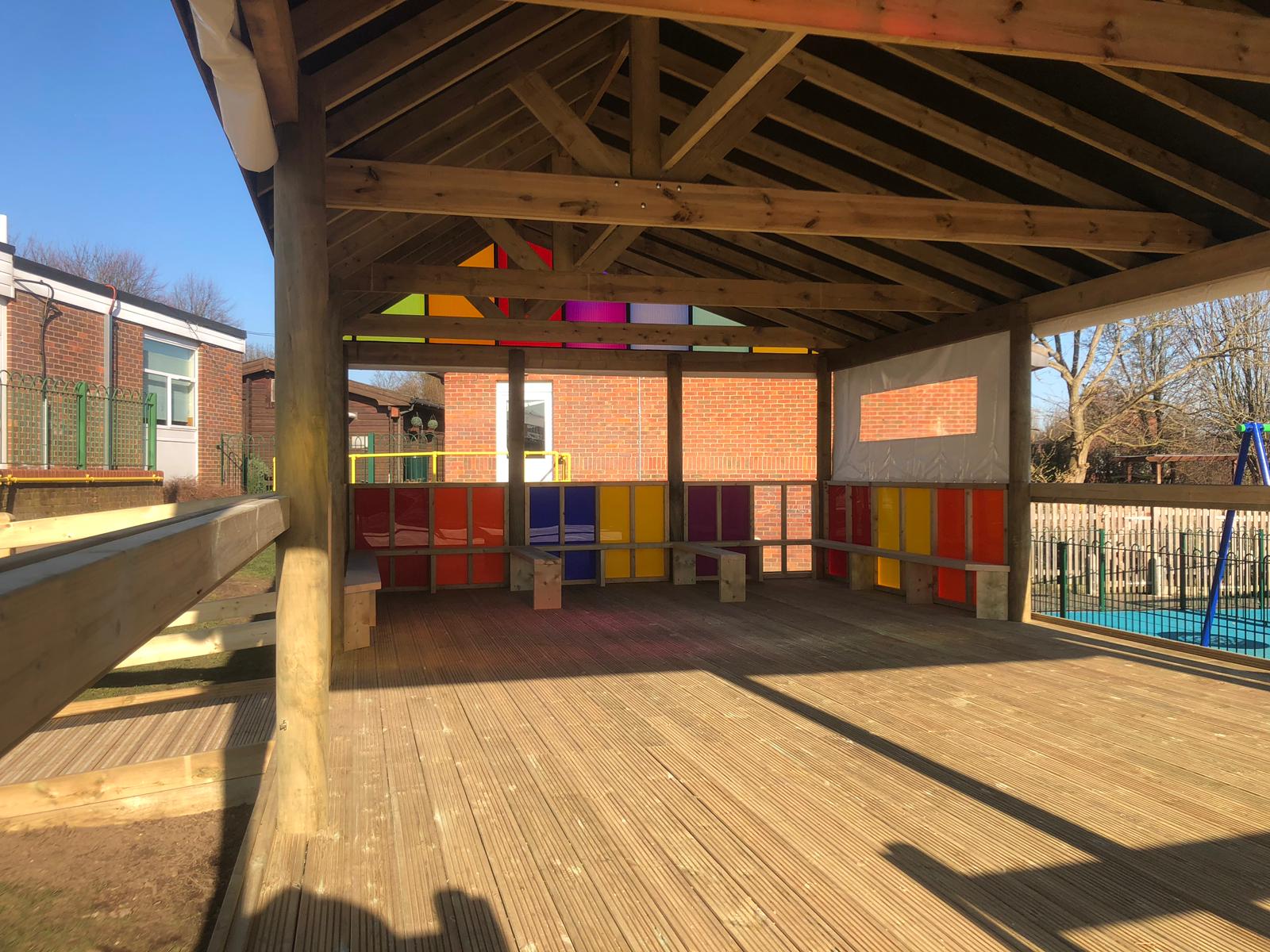 Being a special school, Watling View wanted a structure that would spark excitement and inspire pupils with an interesting and engaging design. We proposed coloured side panels and gable ends to add vibrancy and cast coloured shade through the space as the sun shone.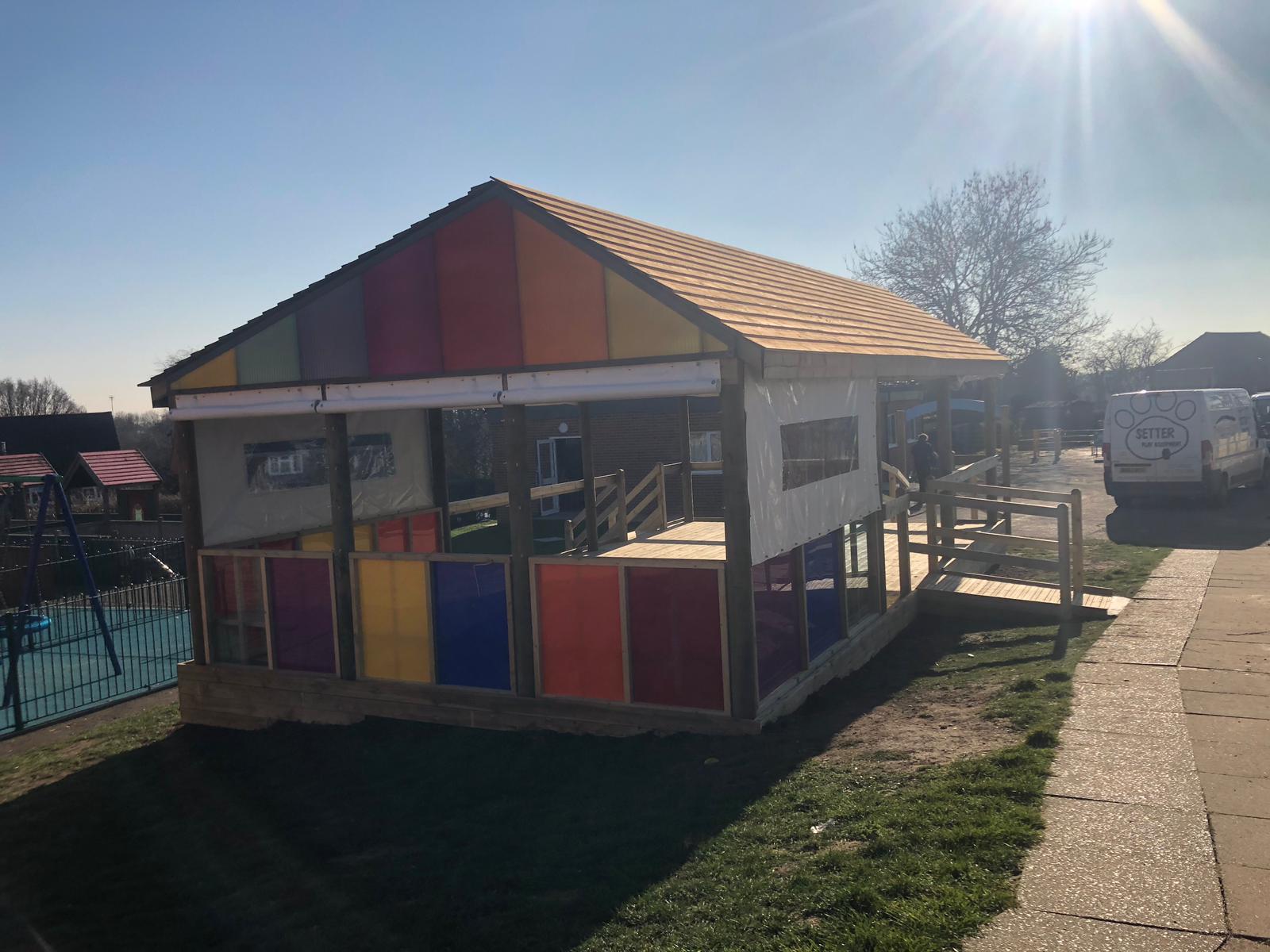 We are immensely proud to have completed this structure on budget and on time, having only 9 days to complete it, and Watling View are overjoyed with their new shelter.