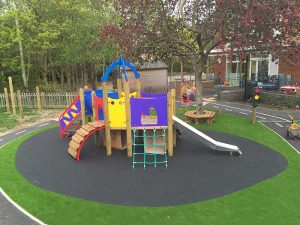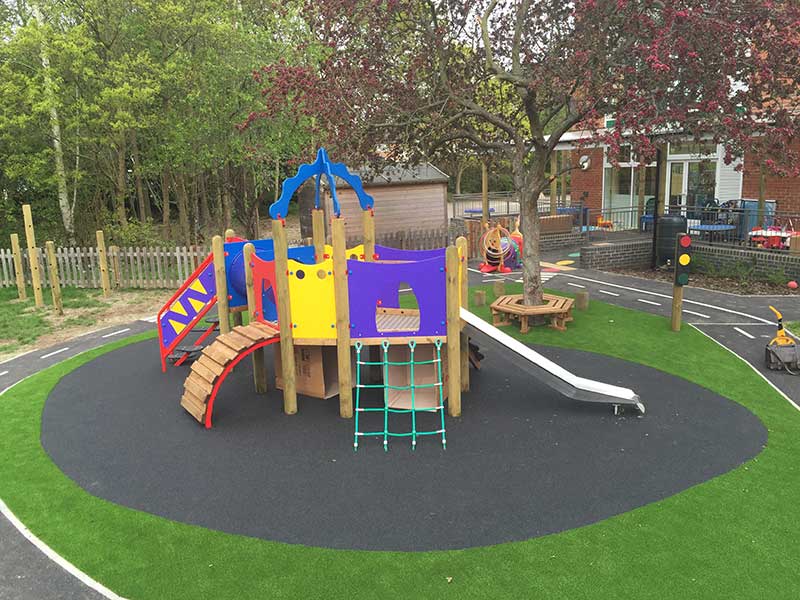 Playground equipment is a fantastic investment to make for any nursery! The equipment that we design and manufacture at Setter Play is guaranteed to suit your nursery playground, can you afford not to check out our extensive range of products?
There are countless ways that you could benefit from the nursery playground equipment, including the following:
Promoting Health and Exercise.
With childhood obesity rates rising rapidly, the need to exercise is becoming increasingly more important. If you're looking for a simple way to maintain a basic level of health, why not consider the nursery play equipment from Setter Play?
Our equipment is designed to suit any nursery playground and can transform space into something inspiring and creative, but most importantly, it can make exercise more enjoyable and interesting,
To keep children interested, we know only too well that the nursery playground equipment needs to be challenging and intriguing. Often, the addition of nursery outdoor play equipment allows children to be active without even realising it.
At Setter Play we provide Abstract playground equipment that captures the attention of all children, ensuring that it offers a sense of excitement.
Introducing Embodied Learning.
Nursery outdoor play equipment is designed to be engaging for children, making learning more fun and memorable. We design the outdoor nursery equipment to help children to learn by play, not forgetting embodied learning.
Embodied learning allows children to learn through using their own bodies and is considered to be an effective way of learning. By taking lessons outdoors, education is made fun and there are fewer constraints than those found in the classroom.
Playground equipment has been used to educate in the nursery playground. Road safety principles can be taught through outdoor play. A roadway or zebra crossing is a fine example of how nursery outdoor play equipment can teach individuals about crossing roads safely.
Encouraging Independent Learning.
The nursery school play equipment is designed with the needs of all children in mind. Choosing playground equipment from Setter Play is ideal if you're looking to encourage creative thinking and to promote curiosity.
Additionally, the play units that we create for nurseries provide a sense of exploration and meaningful discovery, allowing them to express themselves. Nursery school play equipment, like an Elemental play unit, enables children to play naturally and learn at the same time.
With teachers taking a step back (whilst supervising), children have the opportunity to use their imagination and to think for themselves. Our units are designed to promote trial and error and can develop problem-solving skills.
Pushing Boundaries.
The outdoor nursery equipment is designed to suit children of all abilities, encouraging them to try new things and to challenge themselves. Enhancing physical development, communication and language, our play units don't only make a statement, they can be used to develop social skills.
Our outdoor nursery play units offer imaginative play and provide rich learning opportunities. As well as this, the playground equipment for nursery environments is designed specifically to allow children to climb, balance and improve their coordination skills effectively.
We also specialise in Imagination, Social and Natural Play, providing ample space for children to speak, listen and read in peace and quiet. The Storyteller's Chair is just one of the units that can be found within this collection and is designed to suit the environment, as well as the needs of children and staff alike.
Here at Setter Play, we provide nursery play equipment to suit all abilities, budgets and locations so be sure to call us on 01462 817 538 to discuss your needs in further detail today!