As part of Langford's Park redevelopment work Setter Play were also chosen to deliver their play park for older children and teenagers. After extensive consultation with local residents and stakeholders the layout and equipment of the park was finalised, and we got to work.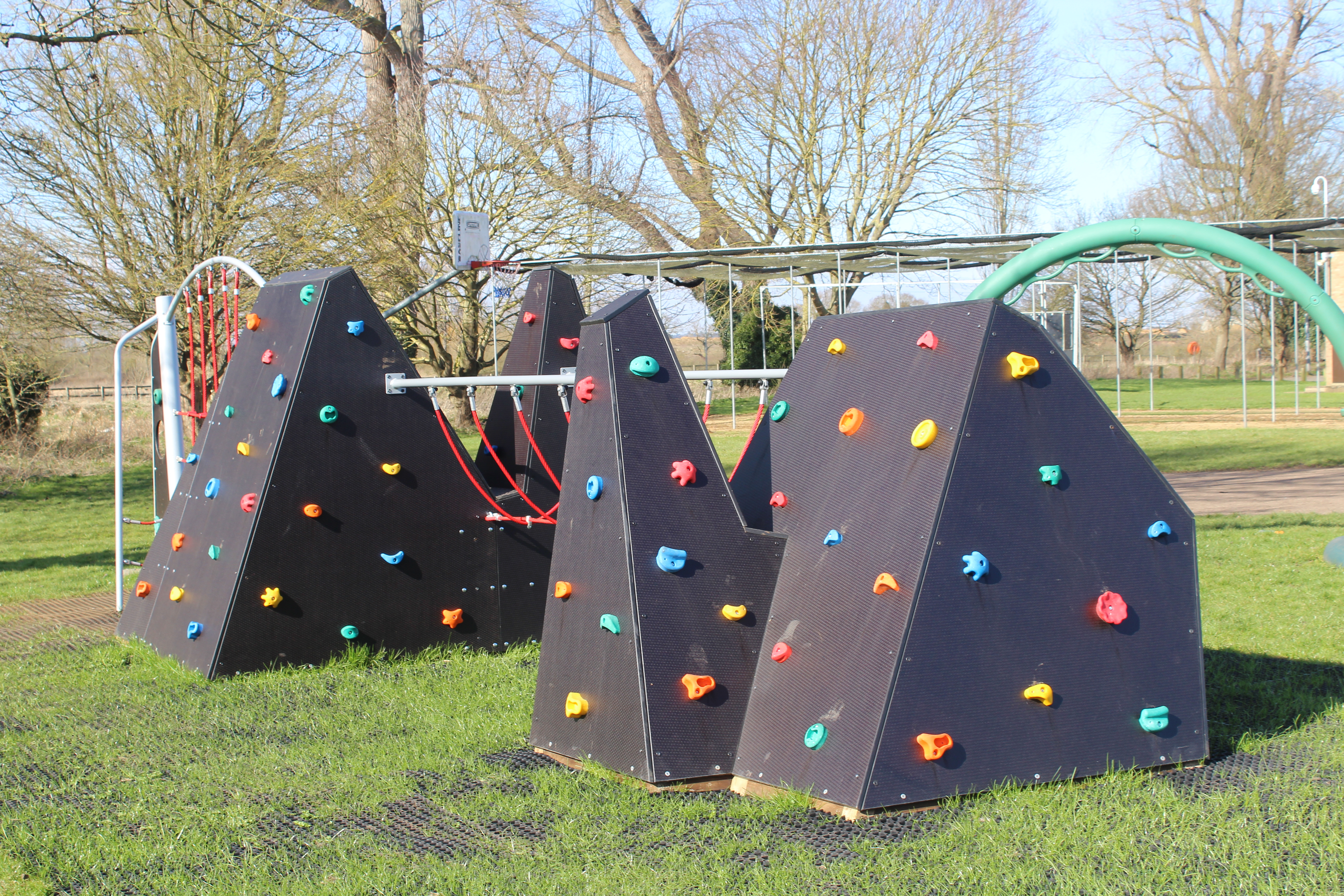 The play area starts with Onyx, our giant boulder-inspired free-form climber that is covered in rock holds.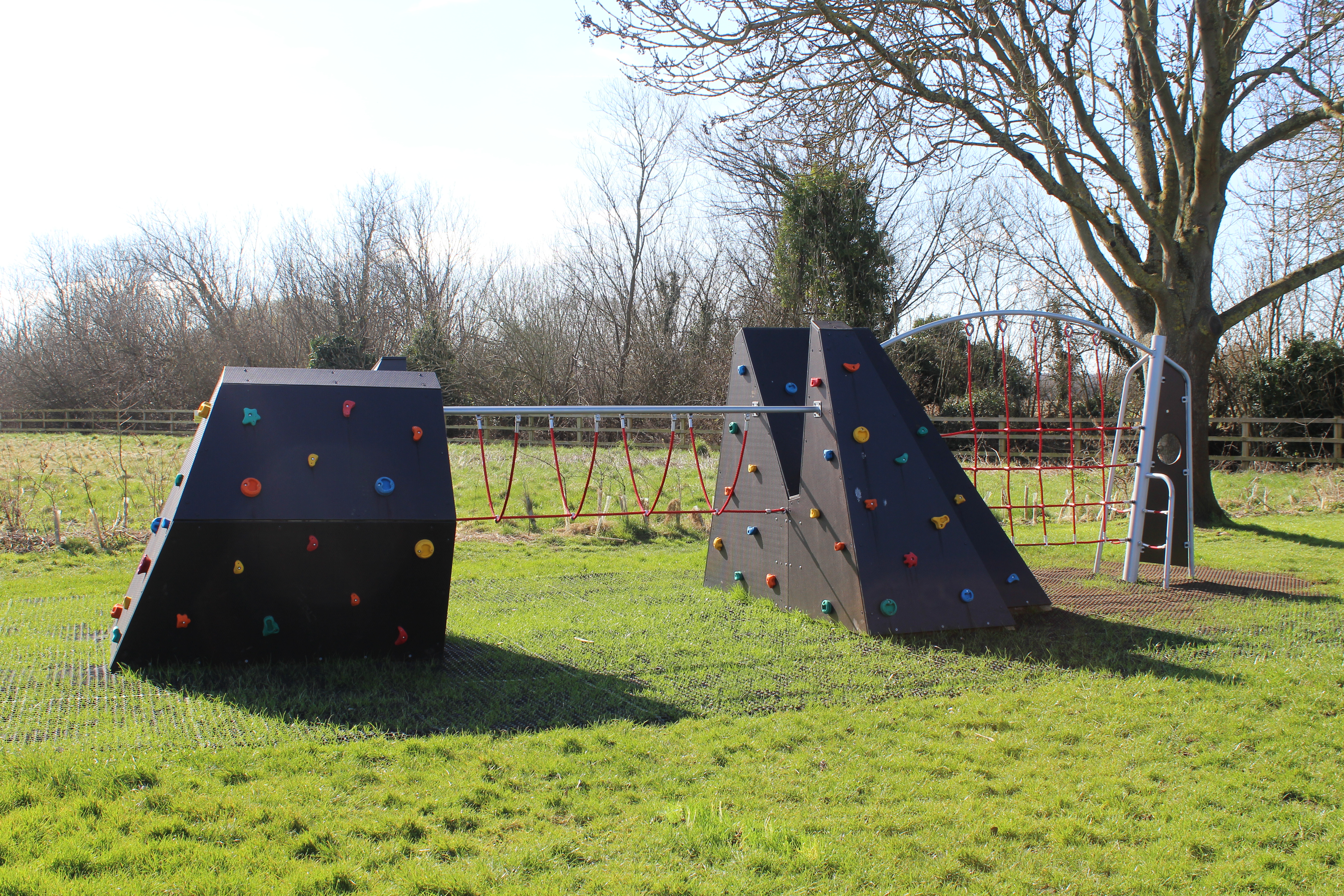 Bridges and traverse nets further the fun and create an Indiana-Jones-esque adventure
Beyond Onyx we removed and disposed of their old trim trail and installed two parallel lines, so friends can compete to complete the course first.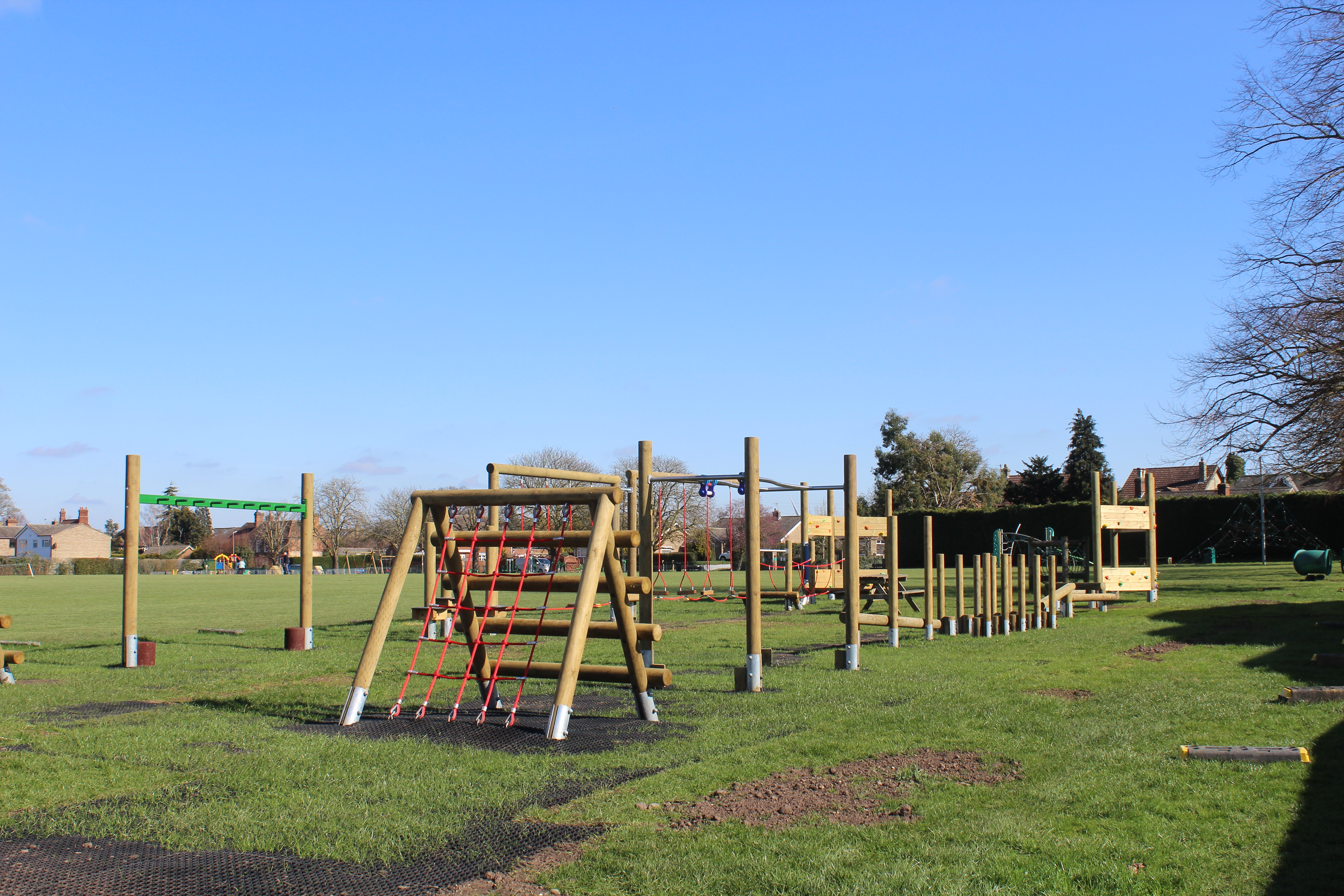 Steel feet adds to the longevity of the kit, which was installed in an area known to get wet over autumn and winter.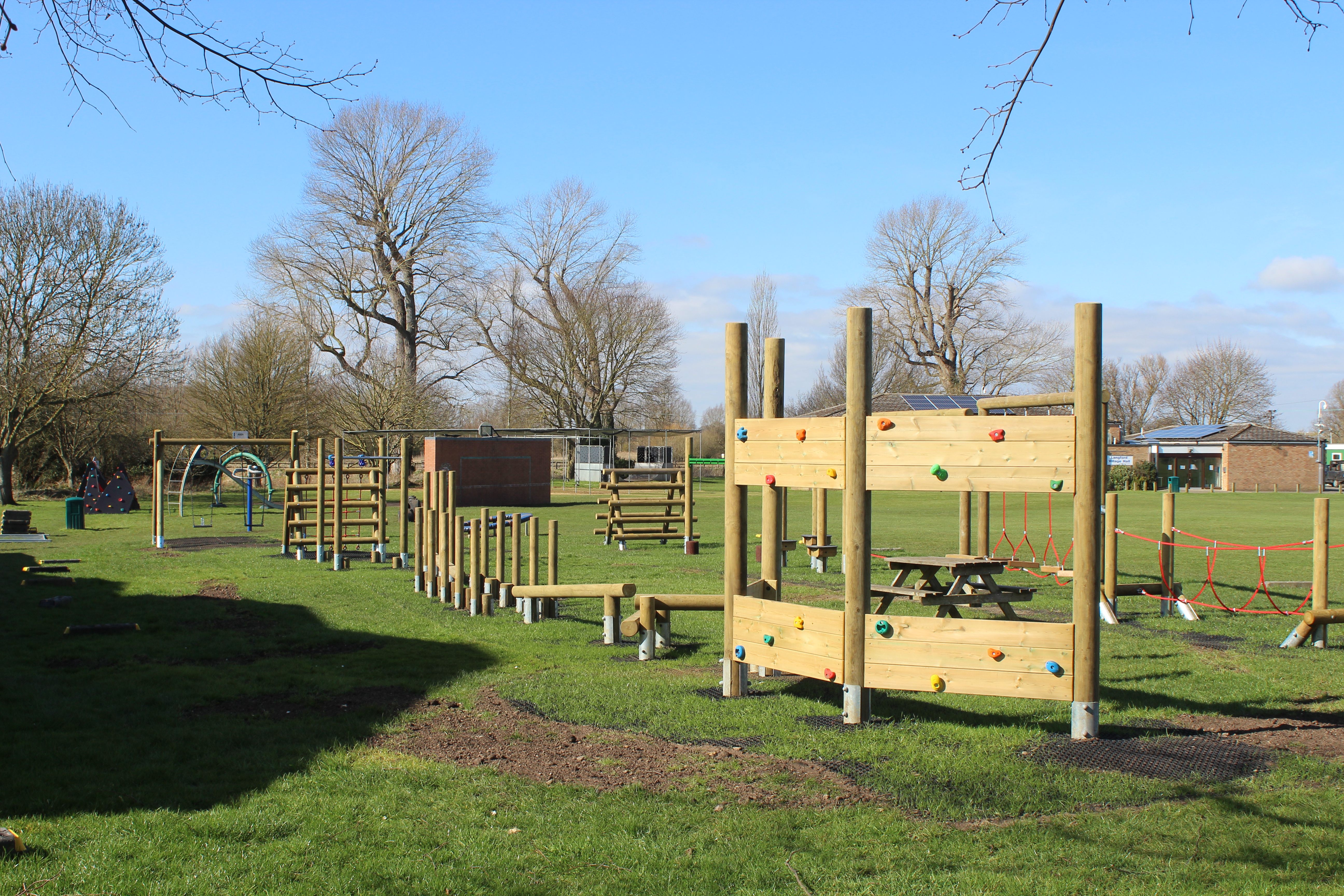 The equipment was made to fit around existing play provisions which were still in working order, to maximise value for the council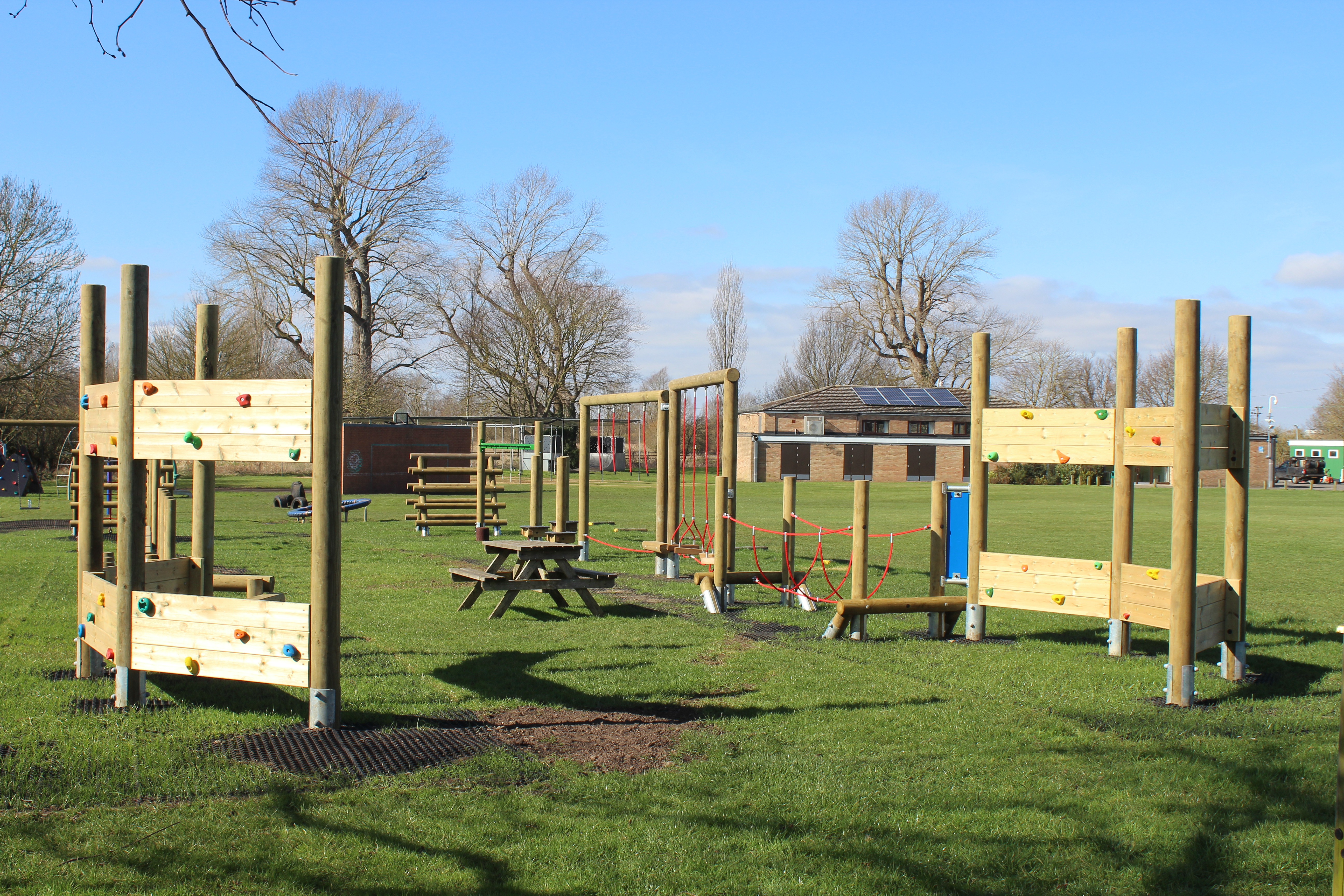 We've been told the play area is a big hit already!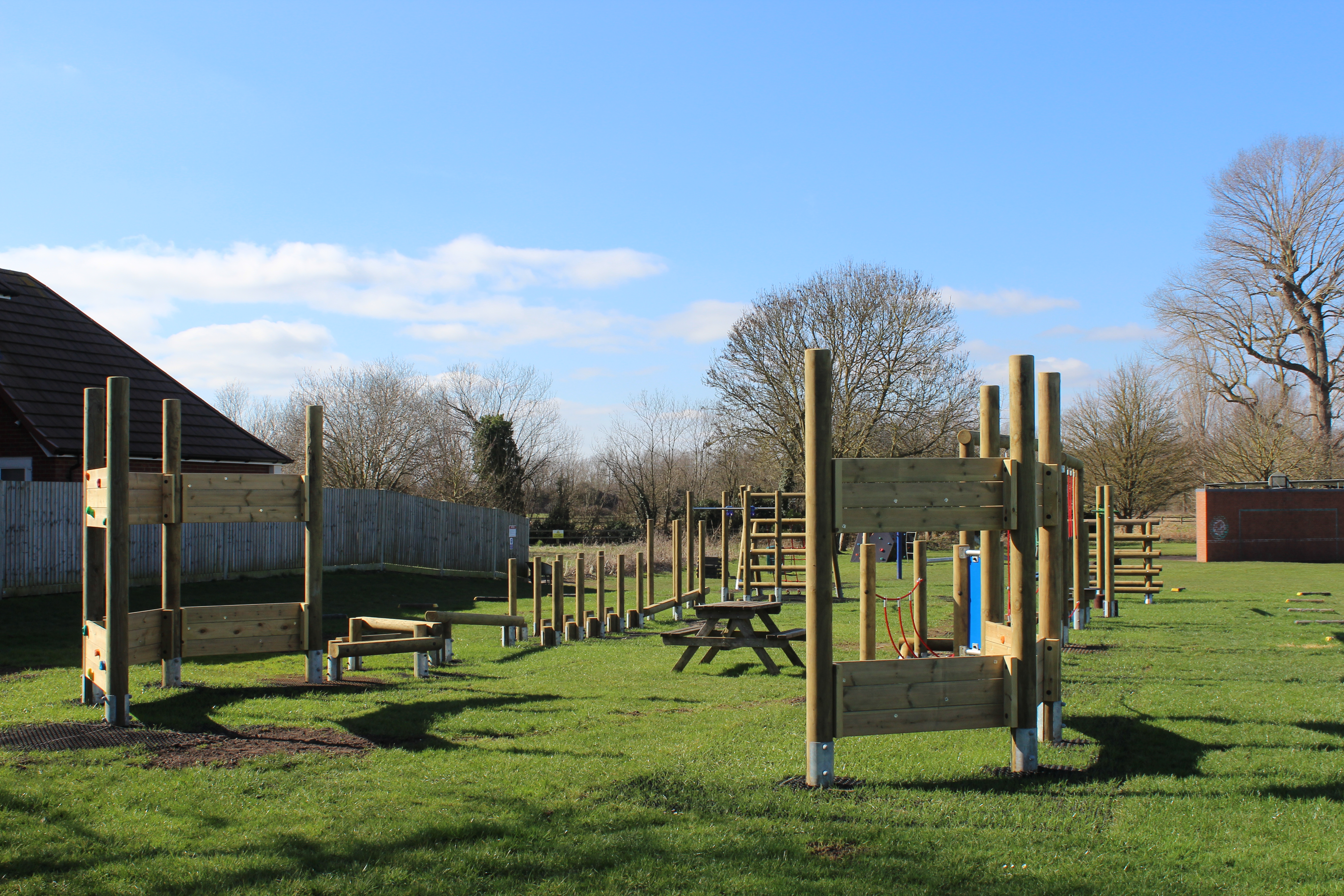 Well done to our operatives that worked through the challenging winter conditions to deliver this great play area in time for Spring.