We're really proud of this one! Check out the Shipwreck, a brand new and bespoke climbing frame designed especially for St. Paul's Primary in Kings Langley.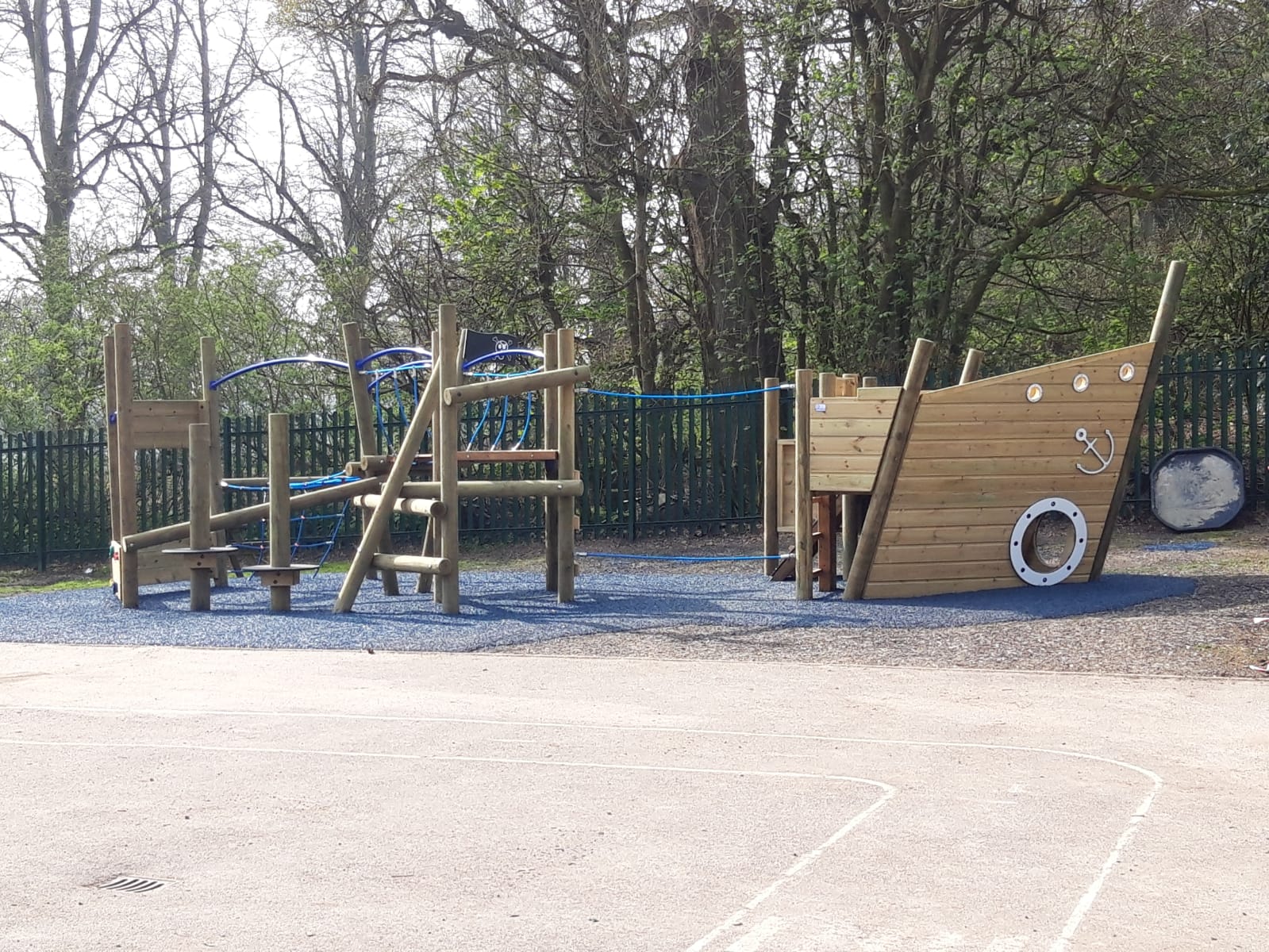 The timber bow offers crawling spaces and sparks the imagination, with a ramp-and-rope and a vertical ladder offering access to the top deck to give an exciting vantage point over the play area.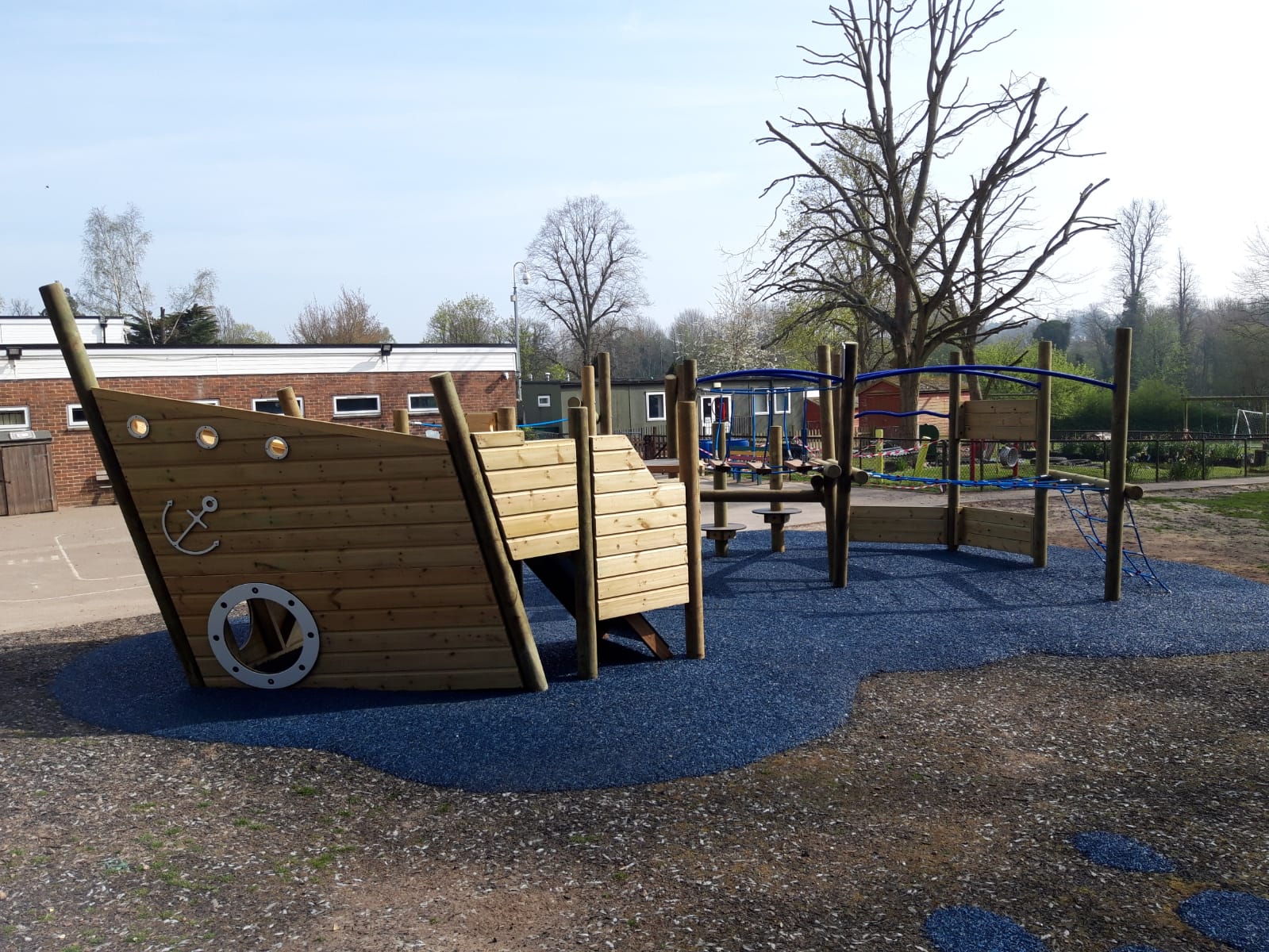 The stern is the 'shipwreck' section, with angled log ladders and bridges encouraging imagination play and helping St. Paul's key stage one pupils grow through play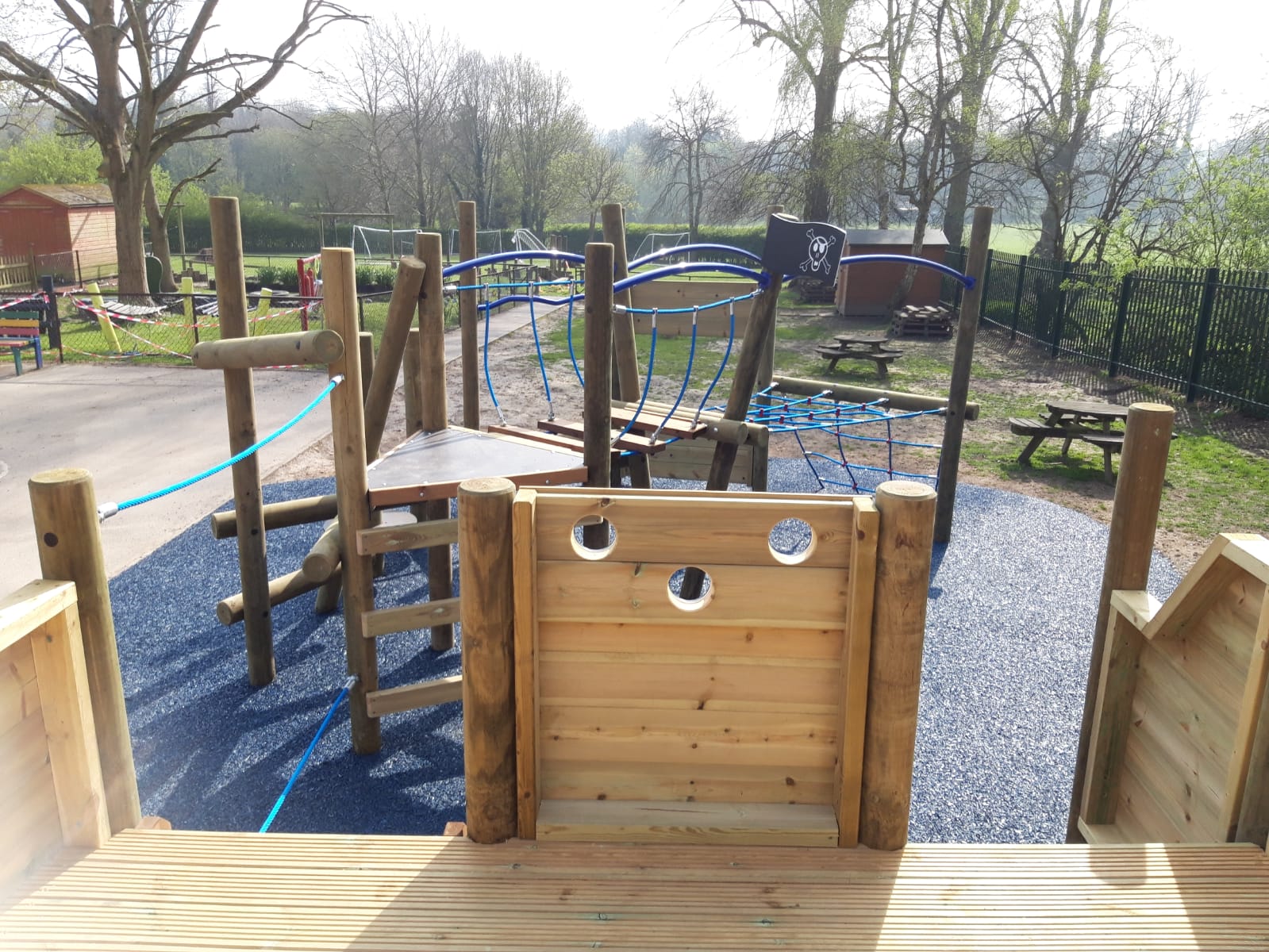 From the shipwreck section their pupils can escape across the shimmy ropes to the bow.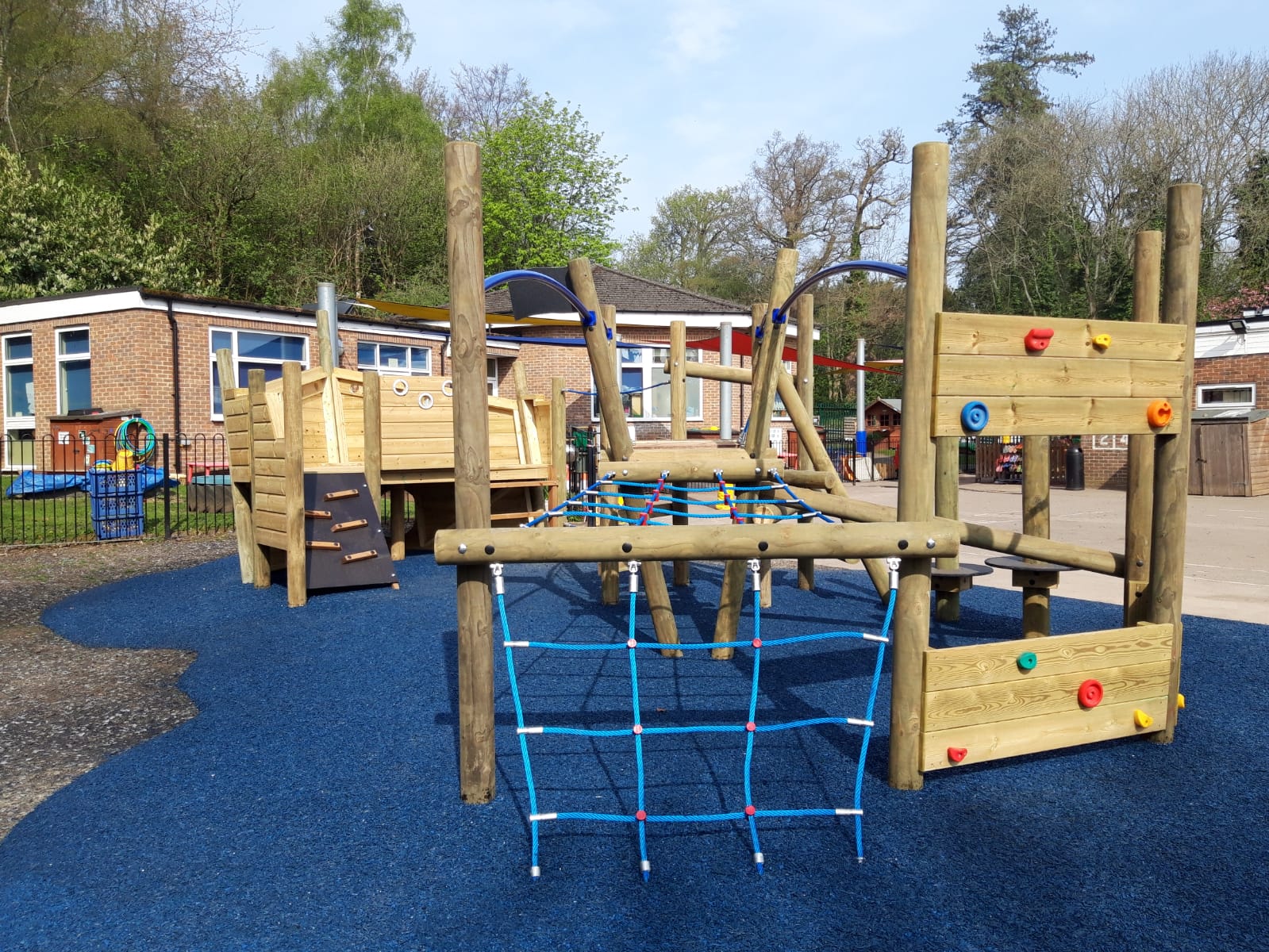 The blue bonded rubber mulch is really vibrant and makes the entire play area shine, whilst also adding to the nautical theme and cushioning any accidental trips and falls.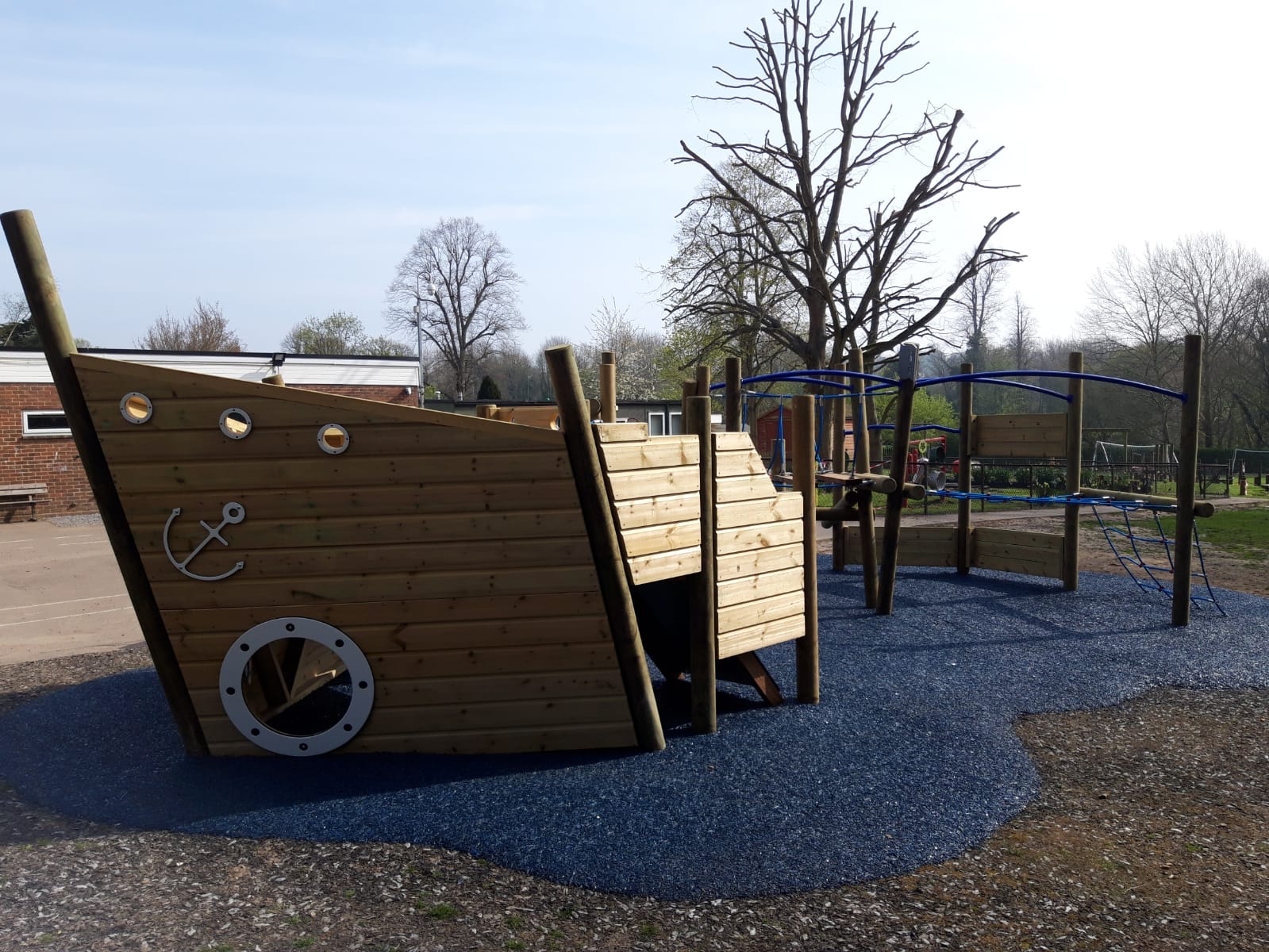 This enormous unit is a big improvement on their previous play area, with room for plenty of children to play together.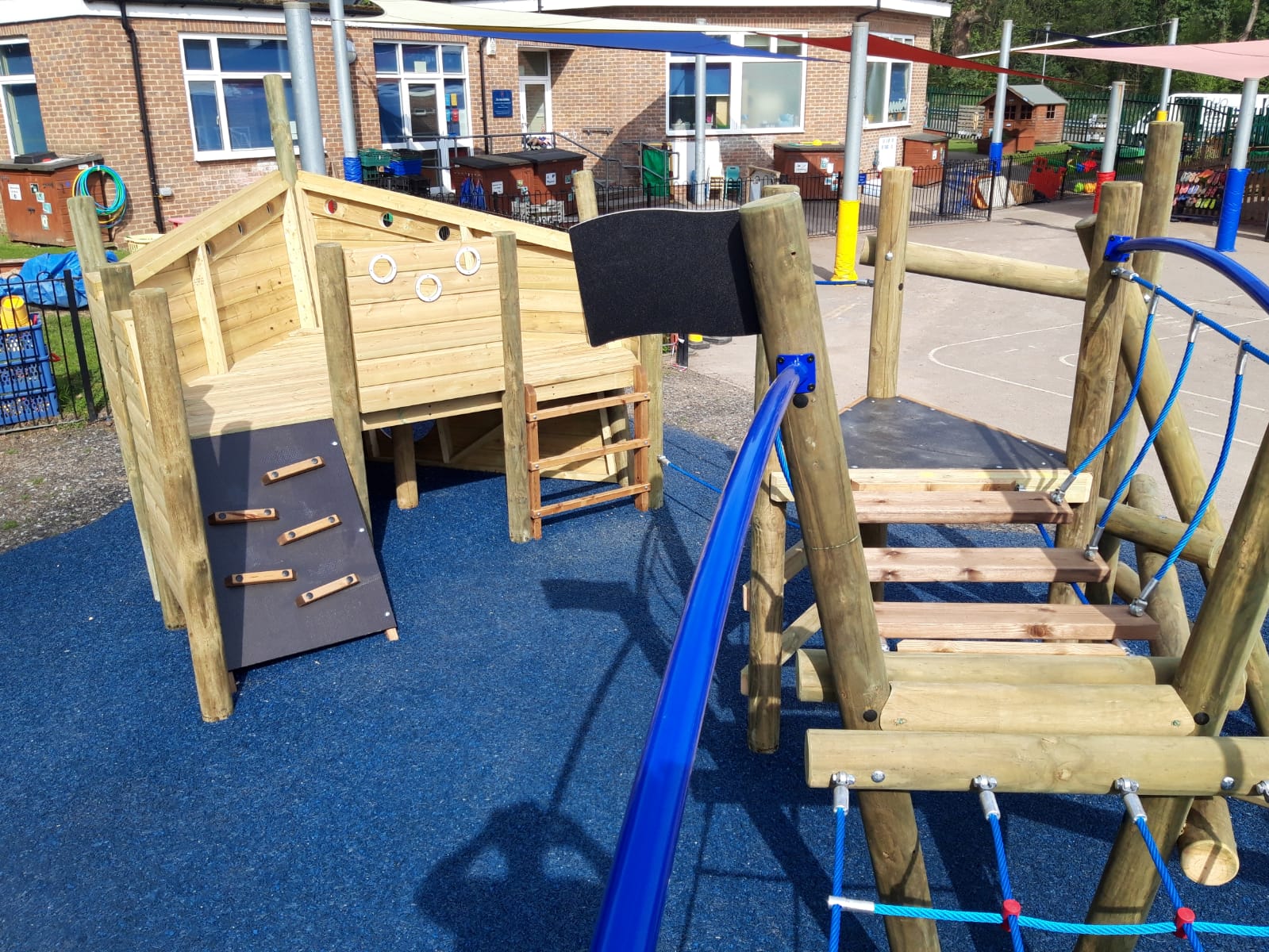 Two bridges at 1.2m high offer a challenging balance and coordination activity that runs the length of the shipwreck section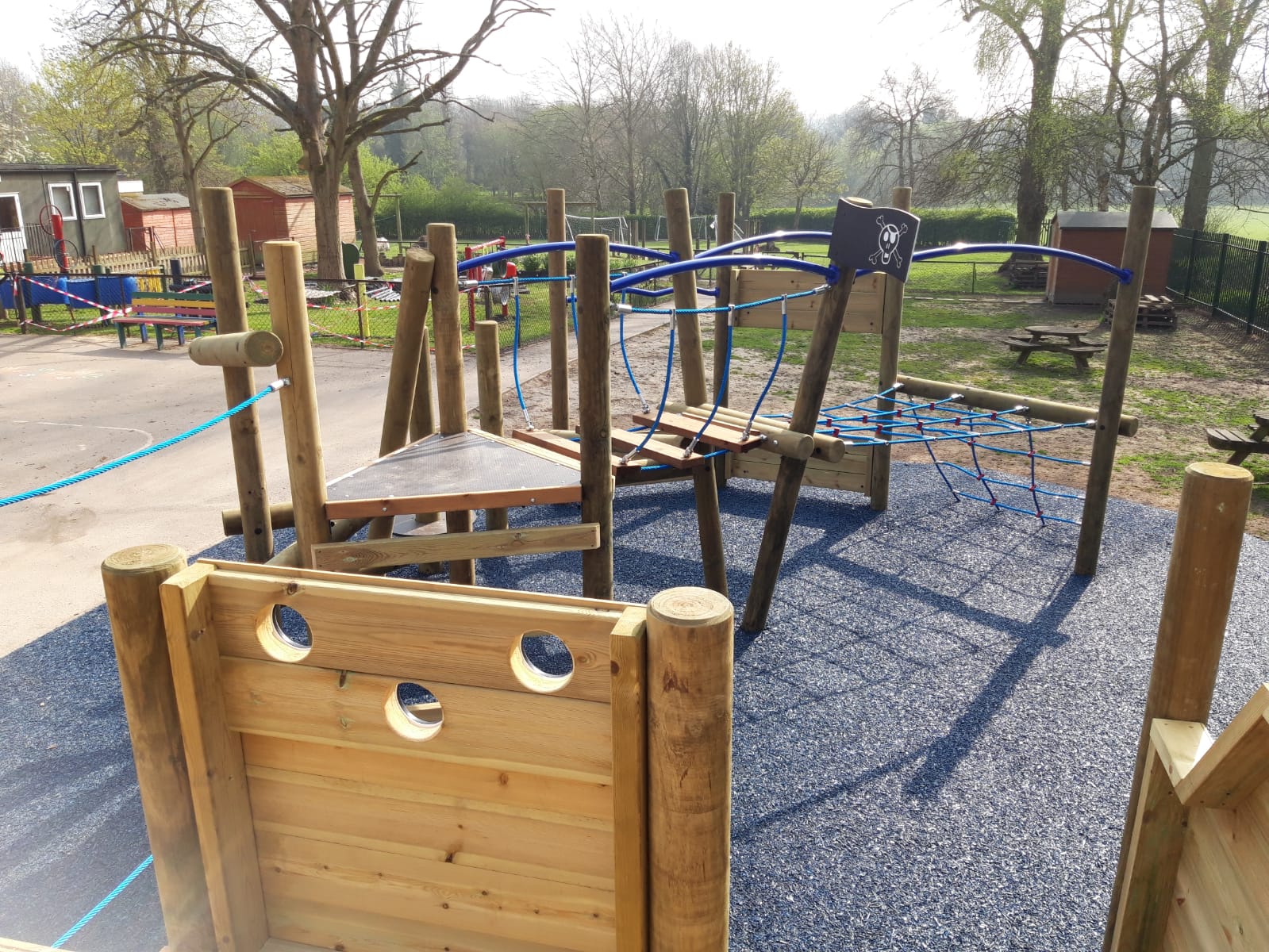 A pirate's flag adds to the theme and encourages their pupils to create their own stories and games as they play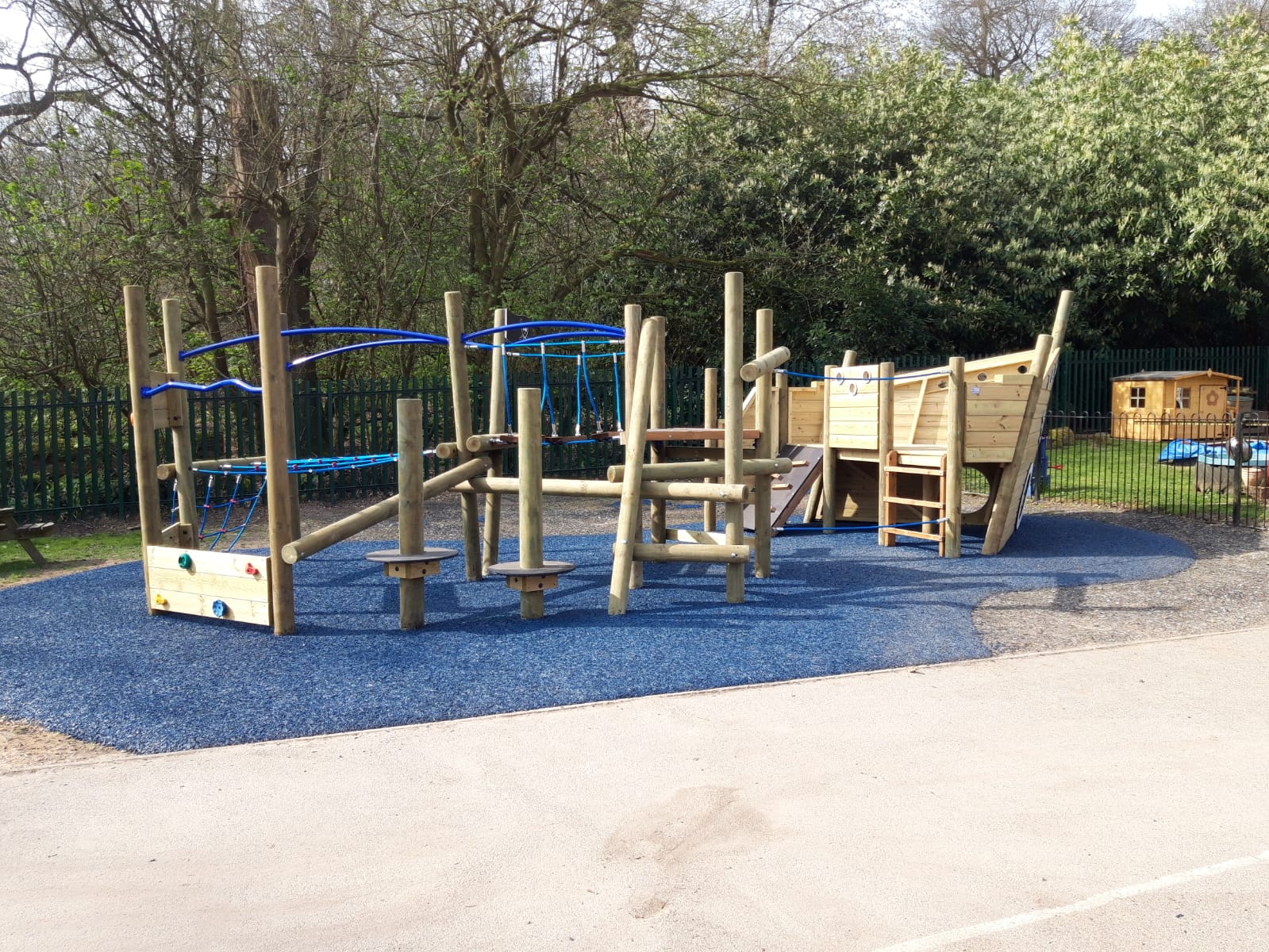 We're hugely proud of the Shipwreck as it's a fantastic example of the interesting and exciting custom climbing frames that we specialise in. The staff and pupils at St. Paul's Primary love their new play area and we're proud of another job well done!