Cotton End School in Bedfordshire have just opened a newly built site, Cotton End Forest School, with lovely new buildings and increased capacity for lots more pupils. As part of their expansion they commissioned Setter Play, their local play equipment company, to build a new adventure trail for their pupils to enjoy.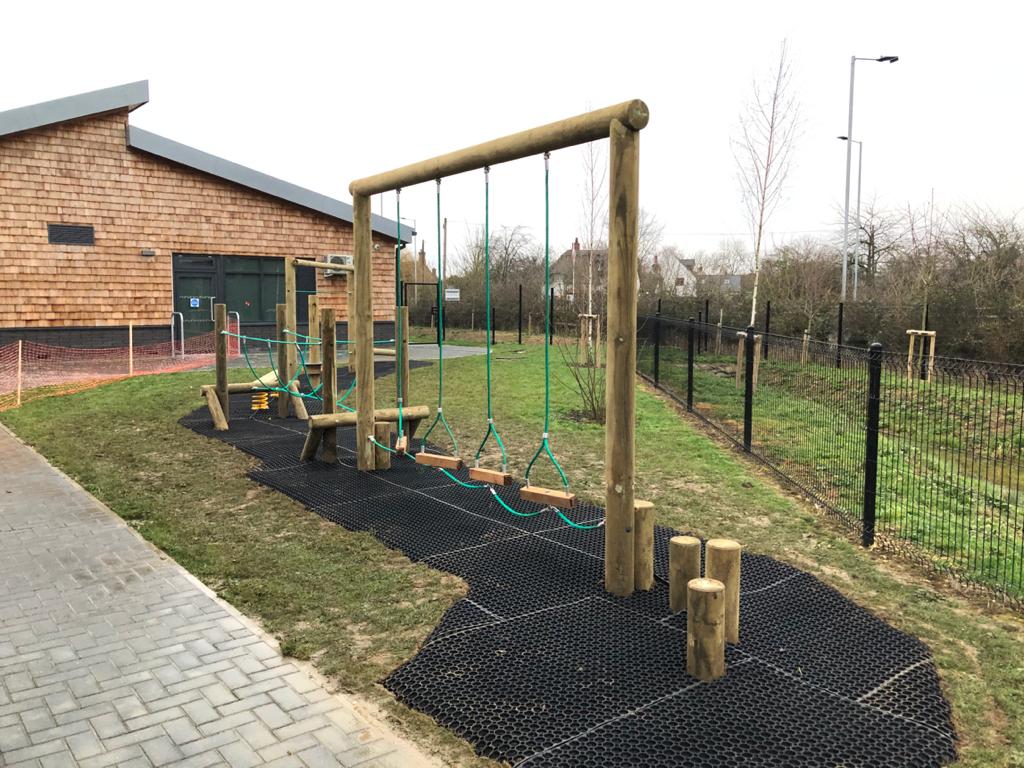 The key element of our design was to make sure there was a challenge for pupils of all ages, that would test their older pupils and provide a course their younger pupils would aspire to complete.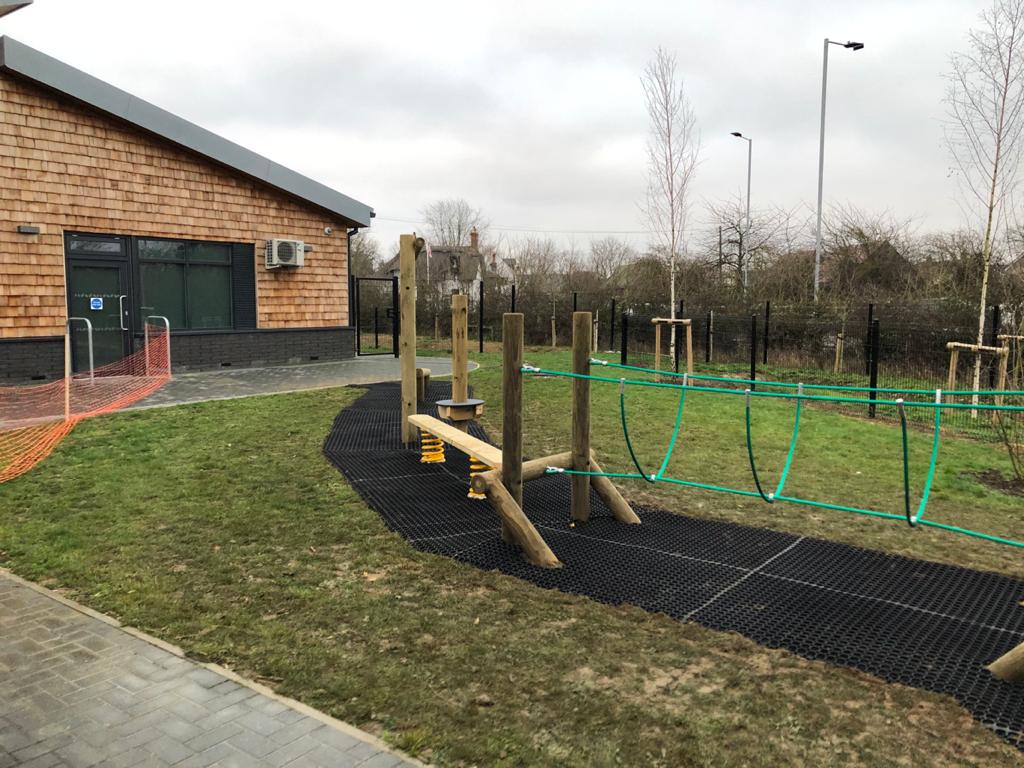 We made sure to create a design that would provide a varied all-over body workout, helping their pupils to grow healthy and strong through play
Grow-through matting provides an affordable solution for all-weather access and impact protection.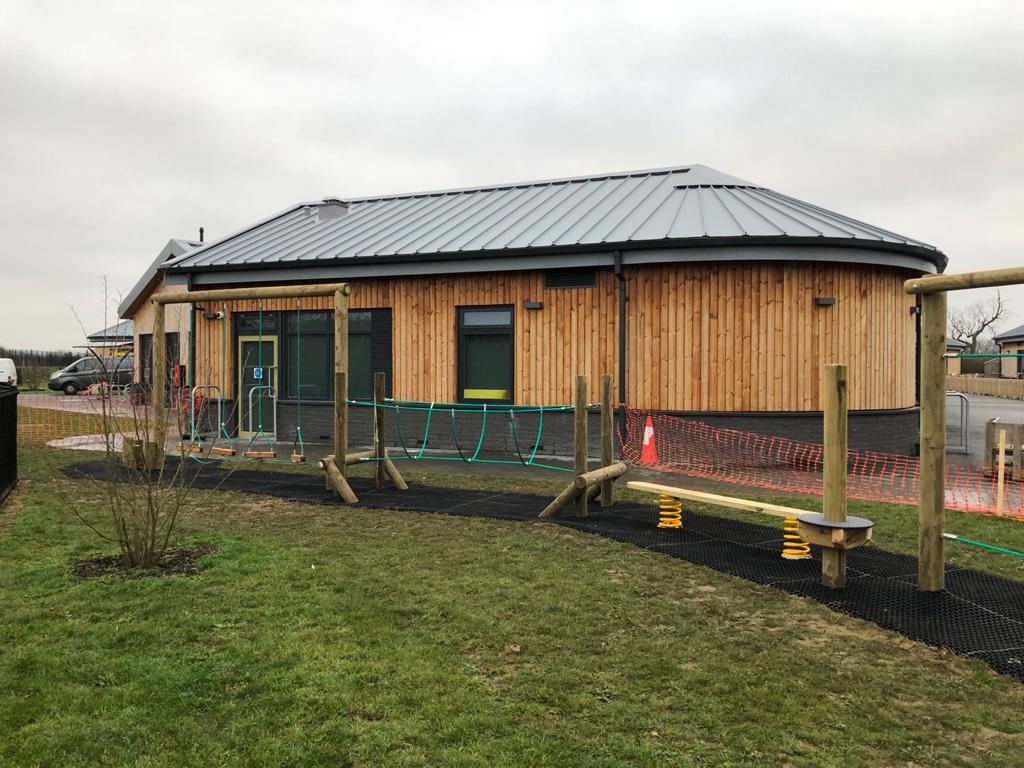 The timbers of the trail and the muted green colours of the ropes fit in with Cotton End Forest School's natural ethos. We're very proud of another job well done.