As part of their outdoor redevelopment Silsoe Lower School also selected Setter Play to design and install an adventure trail on their upper field.
The new play area completes the space, sitting alongside the bespoke outdoor classroom that we created for them.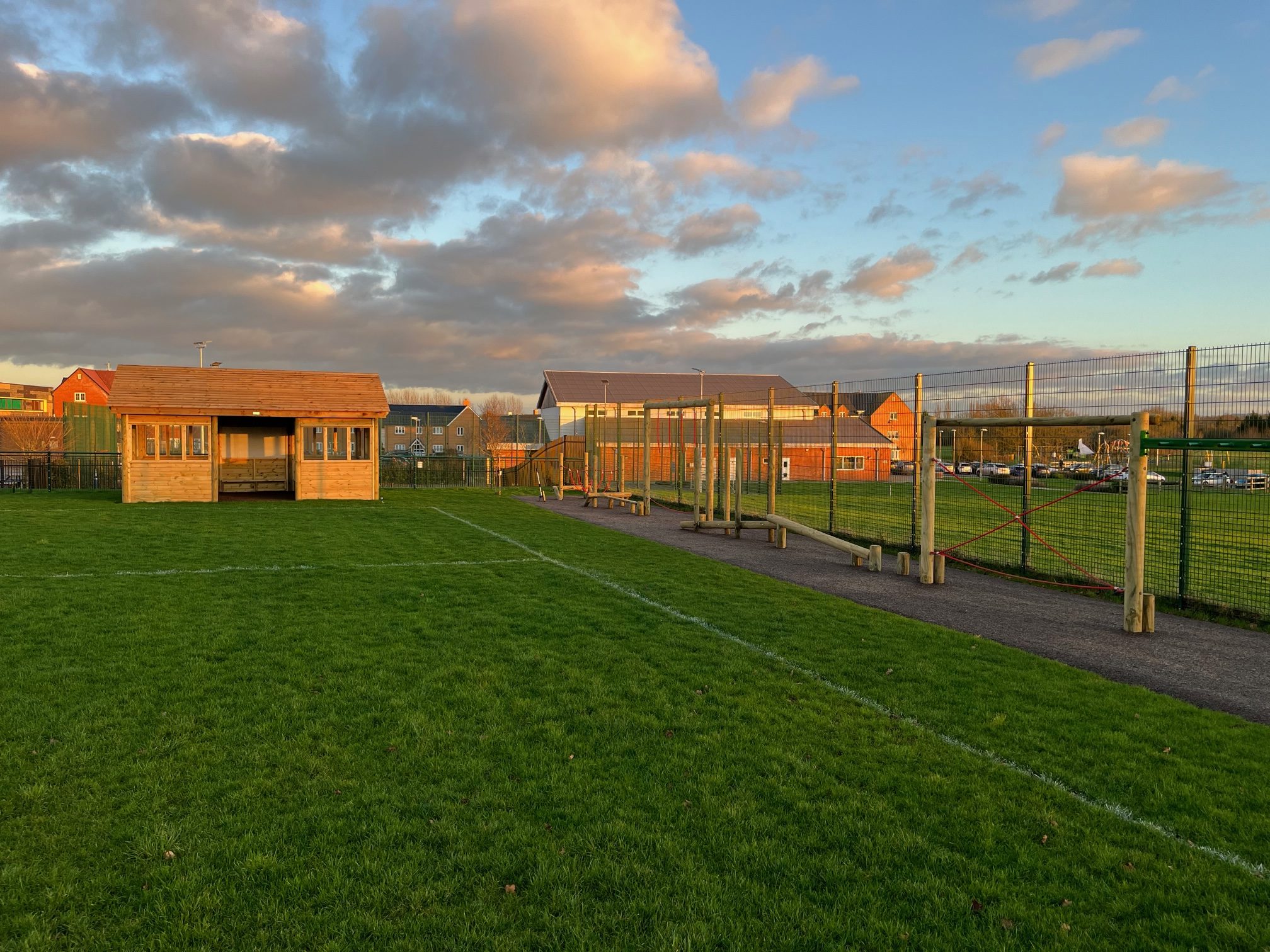 The trail is complete with a wide variety of high- and low-level features, and sits on rubber mulch safety surfacing to provide all-weather access.