After having completed lots of timber adventure trails for local schools, Setter Play were approached by Langford Village Academy with a brief for an exciting new Adventure Trail for their pupils to enjoy. Their old trail had been removed some time ago and Mrs. Randall wanted to get an upgrade on what they used to have.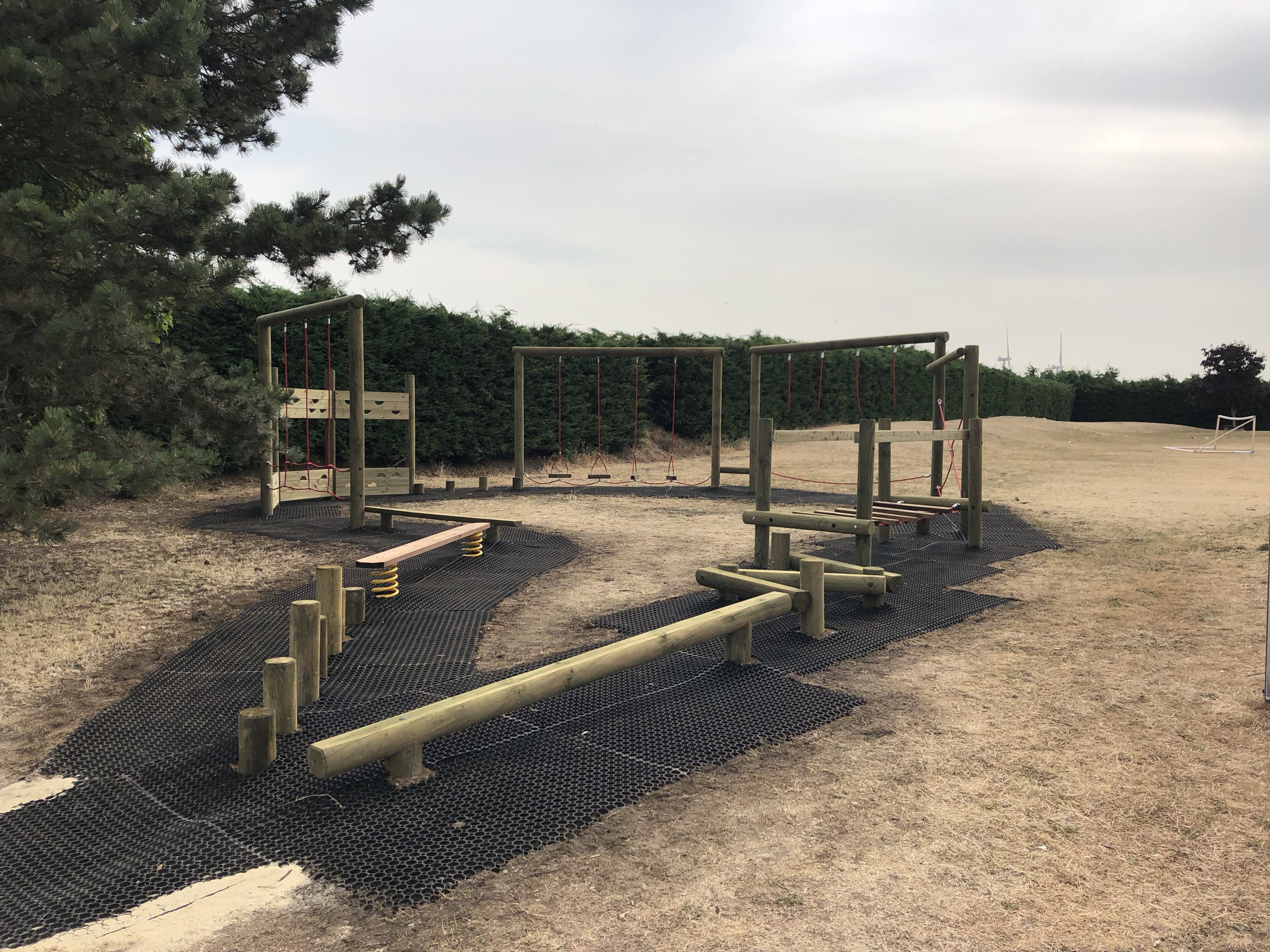 We proposed a range of activities that would test the children of Langford's balance, coordination, agility, as well as their fine and gross motor skills. Adventure Trails are a cost effective way of ensuring your play area has something for children of all ages and abilities that will help them grow through play. They are also ideal for use during physical education lesson in addition to play times, perhaps as a time trial or testing balance, coordination and endurance by seeing how long you can last on one of the activities.
Langford Village Academy requested we lay grow-through matting beneath the trail to act as an anti-erosion and grip measure around the trail whilst hundreds of feet use it every day. Setter Play's timber beams ensure our timber adventure trails leave a high-quality and durable finish, which is what every school wants and needs, and the red ropes make for a striking and eye-catching edition.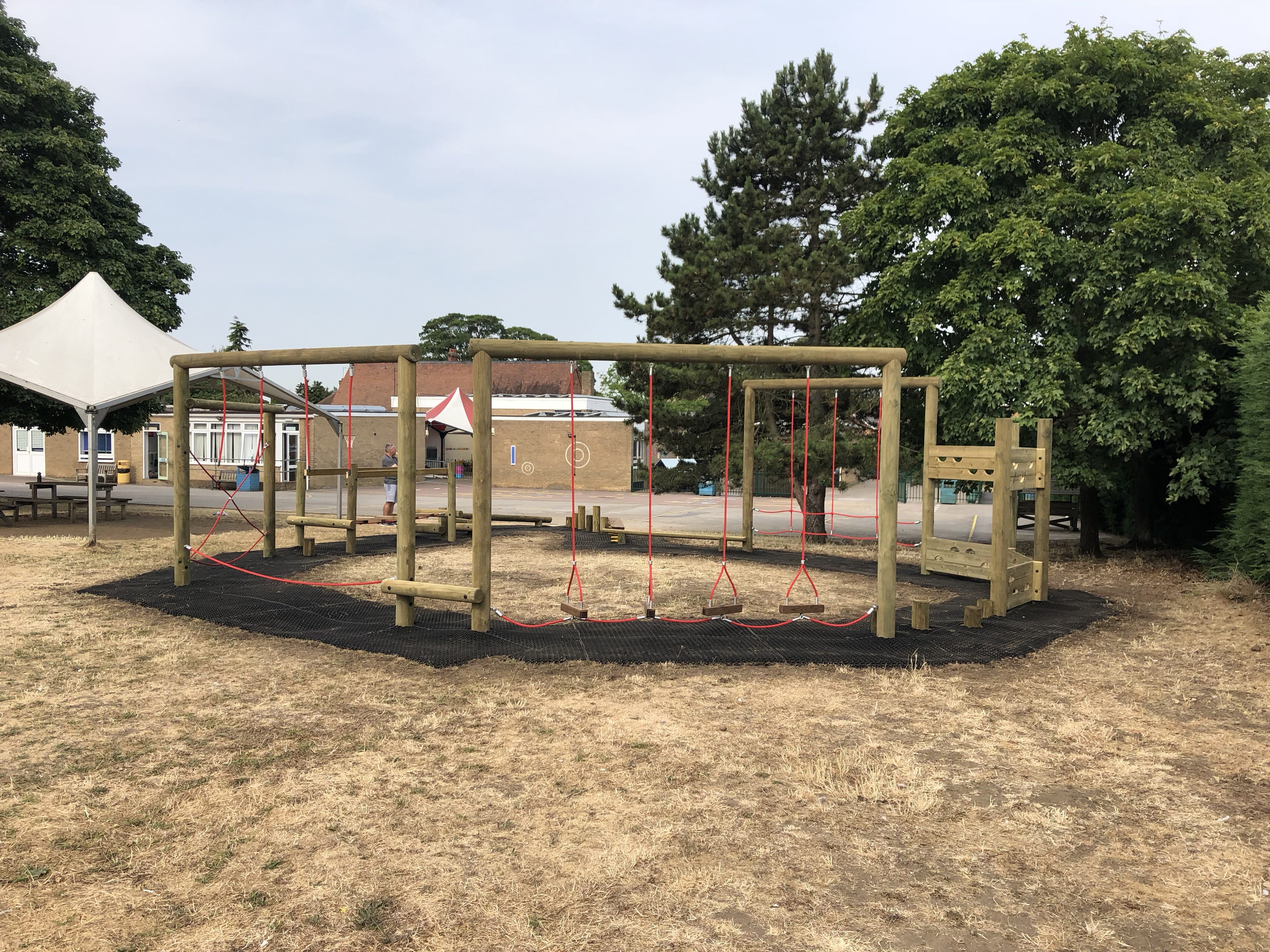 Installing during the heatwave of June/July 2018 was tough but our installers put in the extra time to ensure the trail was finished before the end of term so that the departing year 4's would get a few days to enjoy their new adventure trail.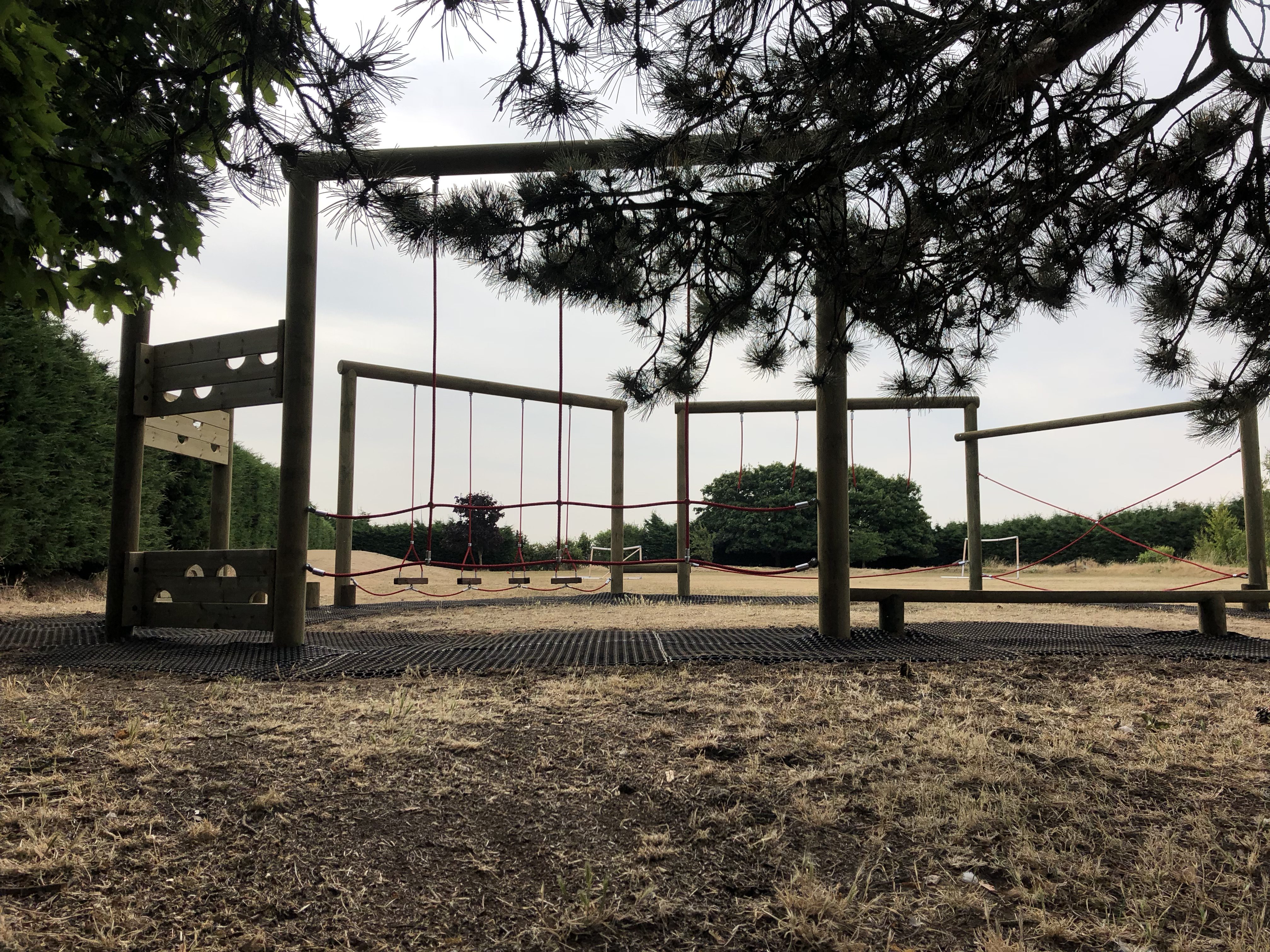 Langford are very happy with their new timber adventure trail and we are proud of another job well done.