We were really excited to be selected by Crocketts Community Primary School, to contribute alongside a few other play companies to the extensive re imagining and improvement of their outdoor play spaces.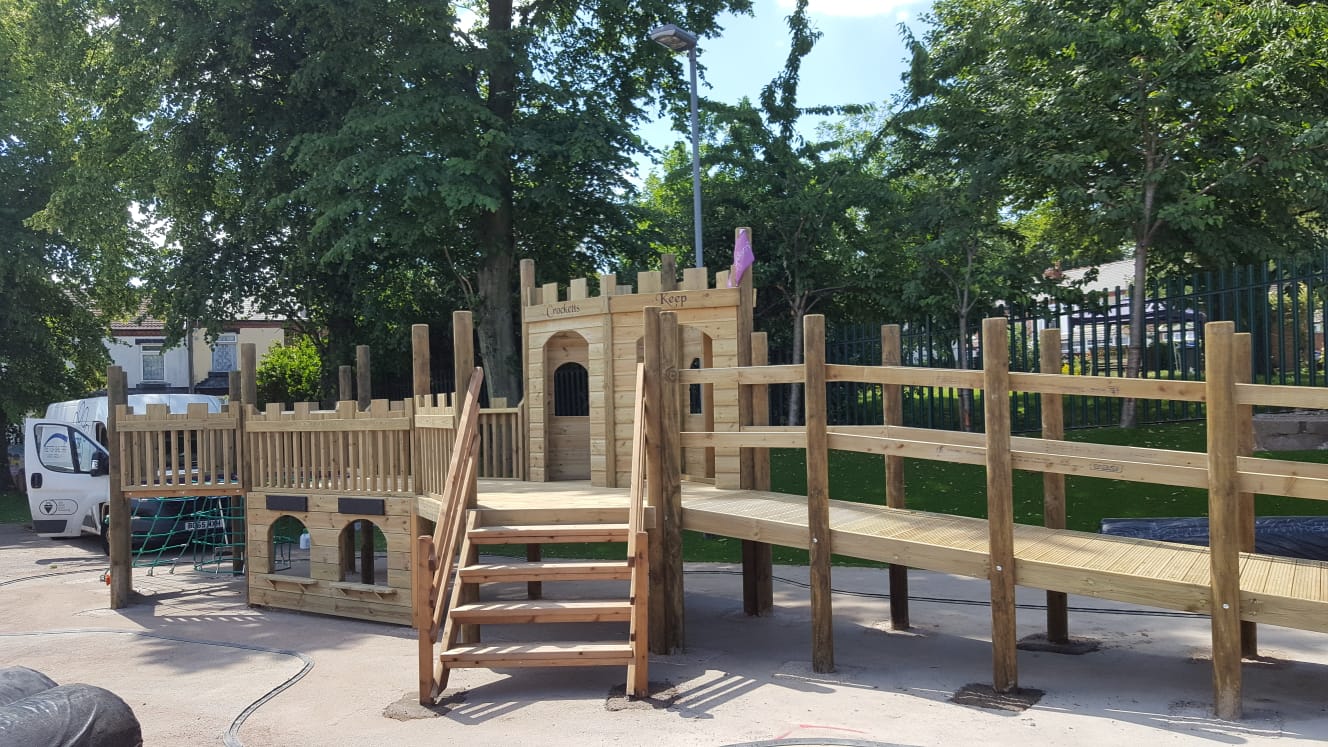 They selected our Crocketts Castle design as it's a fantastic example of the kind of designs we create; high-quality, highly-detailed, packed with activities and imagination-play features for their pupils to explore.
The deck stands at 1.2m in height, and we went in just after the summer break to raise half of the deck to 1.5m in height after they had assessed how their pupils utilised the equipment and decided they wanted more of a challenge.
Below decks are imagination-play shop panels, to encourage children to develop their own stories and adventures and play together, alongside a castle keep complete with the school's logo fluttering on a flag overhead. At the other end of the castle is a climbing wall, ramp and rope and scramble net, all of which are ideal for promoting physical development through play.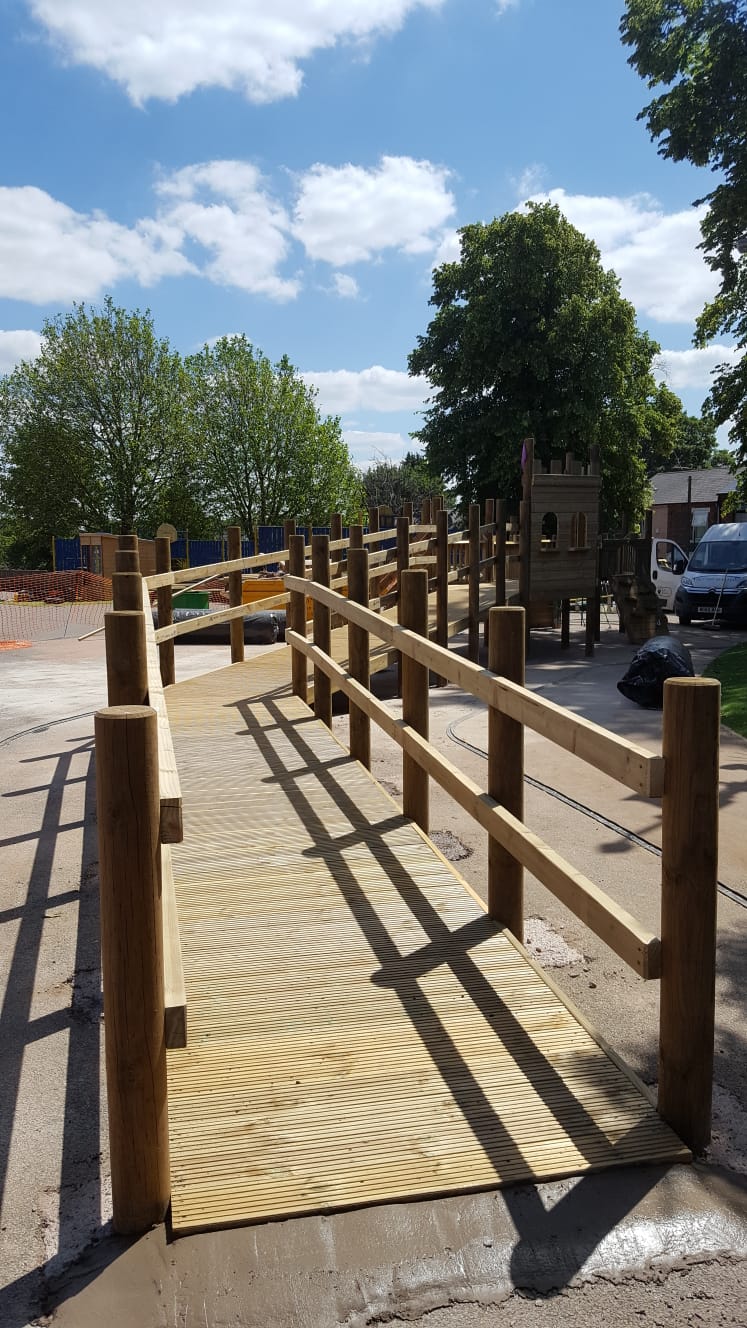 Another key feature of our design philosophy is the ability to customise our play equipment and adapt them to meet particular needs and requirements. In this case a building regulations-compliant wheelchair accessible ramp was desired by the school to ensure their lesser-abled pupils could join in the fun. That's no problem from our skilled installers, who got right to work!