We're really proud of this one! Check out Onyx, our latest bespoke climber installed at Parlaunt Park Primary School in Slough. During the initial consultation Mrs. Deeks mentioned she had seen a 'boulder' style climbing frame during her research and so we took that idea and ran with it!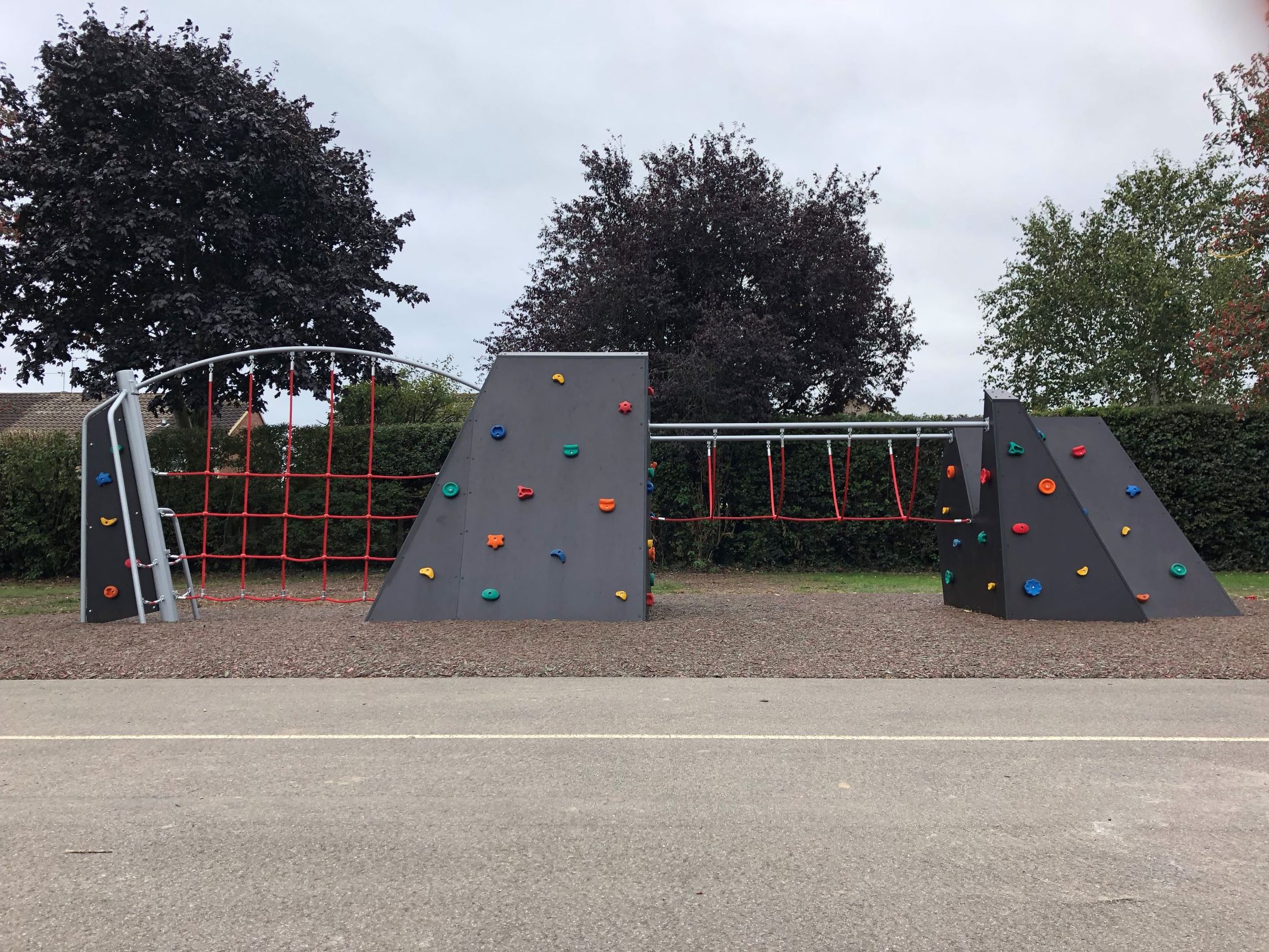 Onyx features two large boulders with climbing walls at random angles and covered in rock holds, presenting a challenging climbing and traverse challenge for the older pupils at Parlaunt Park.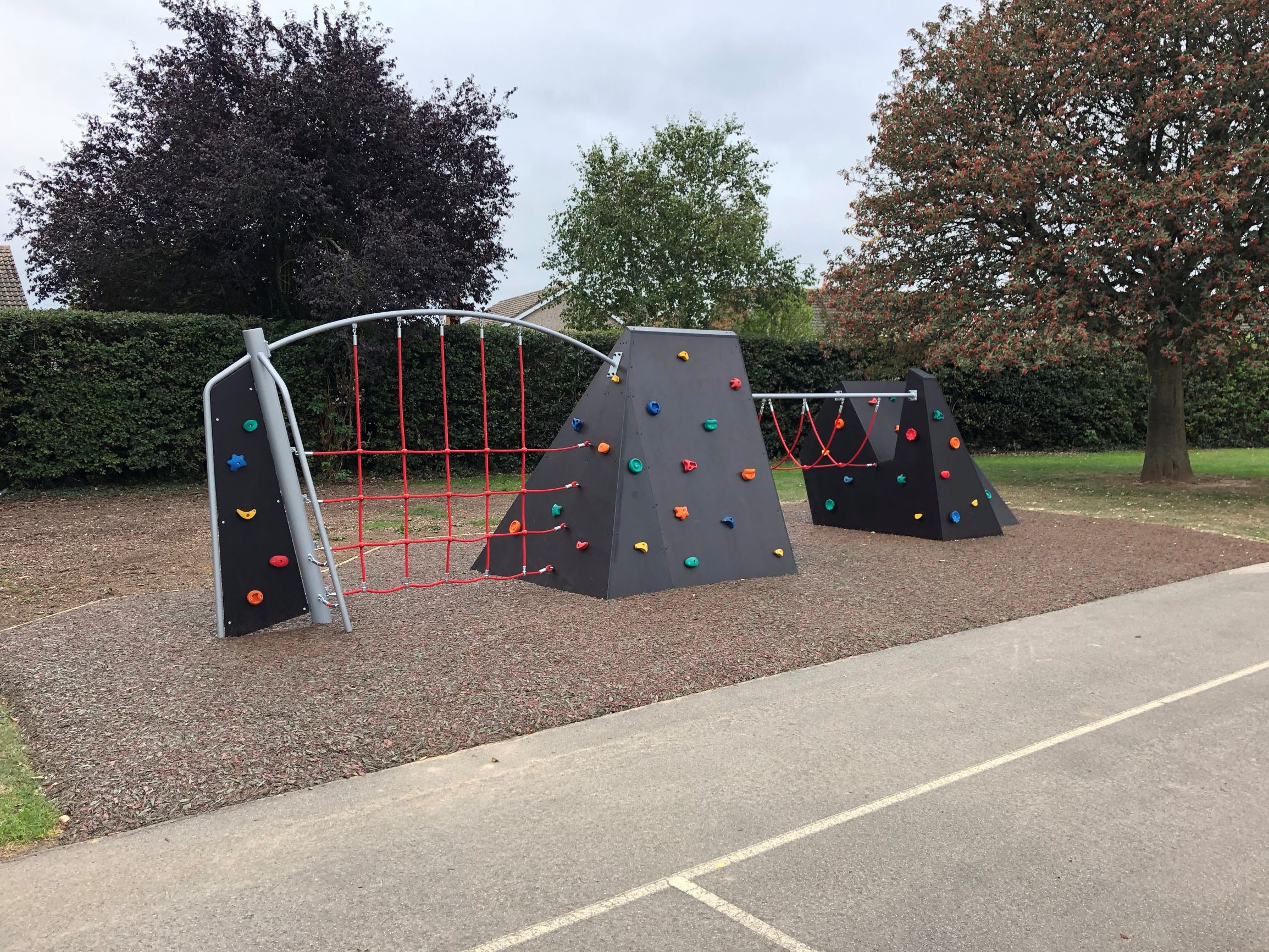 Onxy is designed to promote physical development amongst older children with its rock holds and net traverses, with things like general physicality as well as grip-and-grasp tested.
The two boulders are linked by a Burma Bridge, to add a further sense of adventure, and has bonded rubber mulch underfoot to allow for all weather access.
After visiting Parlaunt Park and witnessing Onyx covered in children at break time I can confidently say that they love it and that we are proud of another job well done.