Ashwell Primary School employed Setter Play to coordinate a giant building and landscaping project they were undertaking to transform their primary school play area. Their playing field was previously featureless, sloping down from the back of their school grounds towards the school building, and so they asked for a design that create different levels, with different play and learning focuses for their pupils.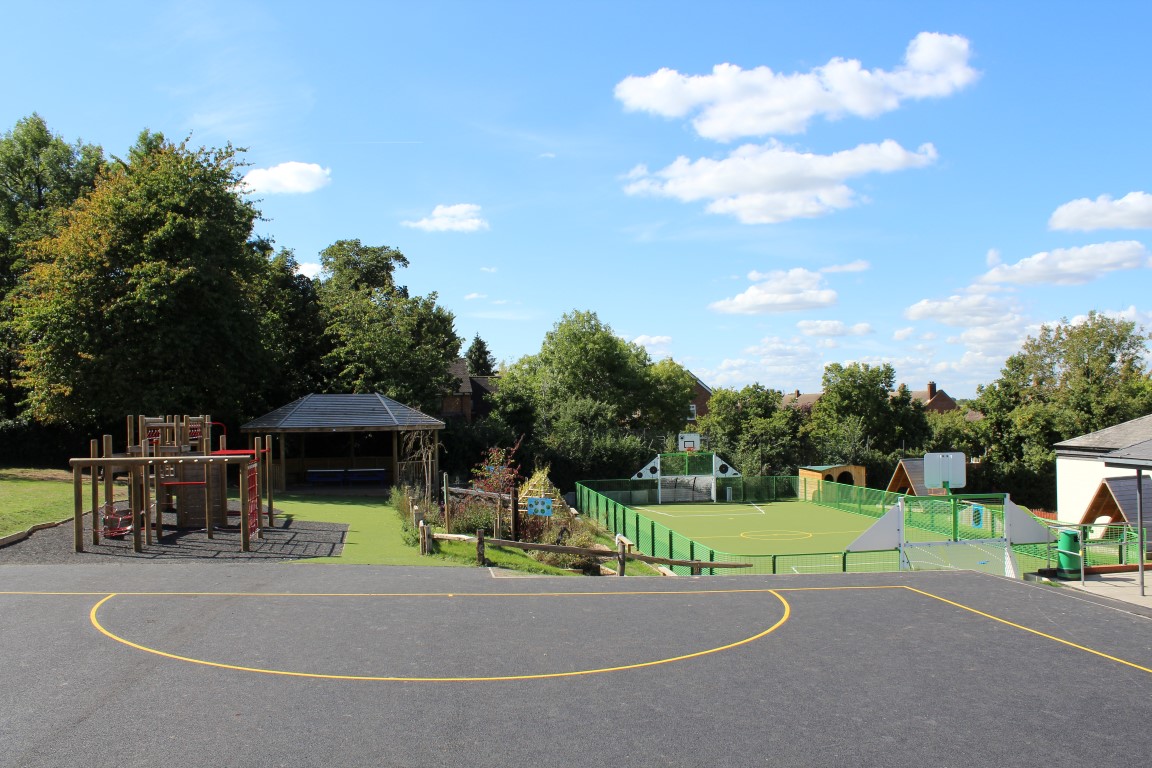 Ashwell Primary School's outdoor space transformation is complete with a new MUGA, a giant new Highdown climbing frame, an Outdoor Classroom, Playhouses for imagination play, and a new netball court/overspill car park, all of which demonstrate the wide variety of school play equipment and learning provisions that Setter Play can provide.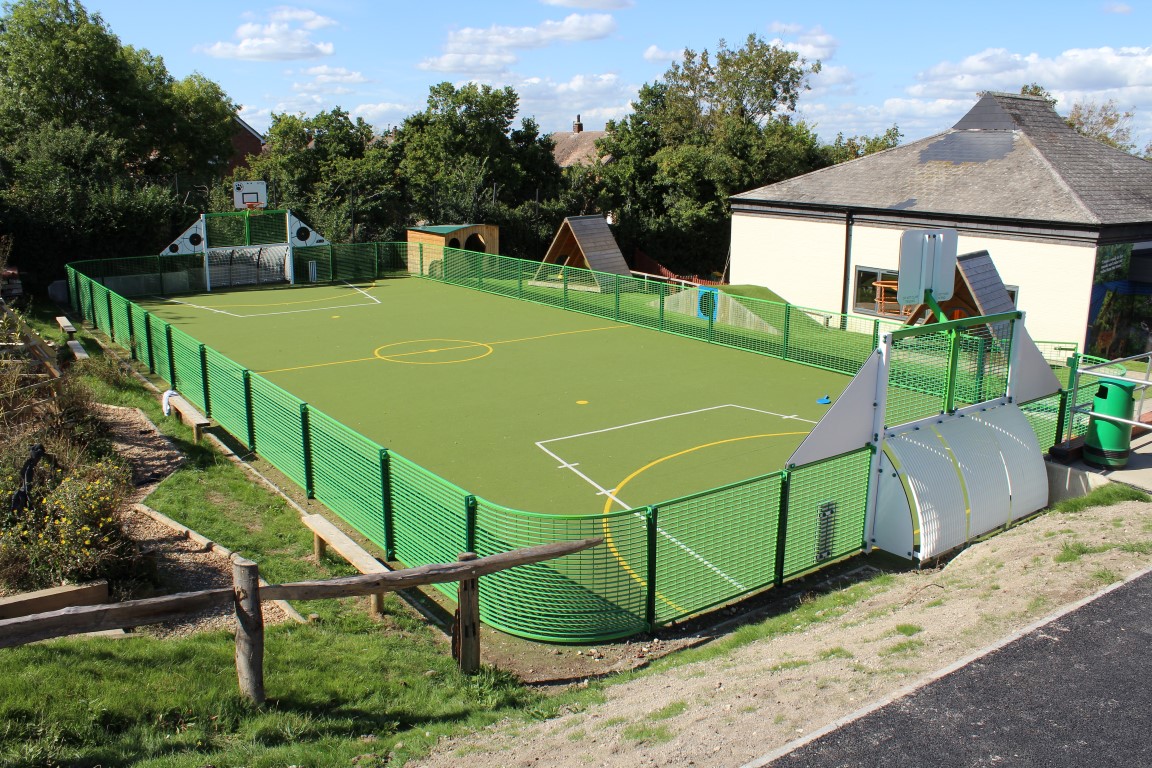 Ashwell Primary's new MUGA has been sunk into the ground, creating a level surface on which to play, with curved rebound walls, and goal mouths, basketball hooops and cricket stumps to provide for a range of different sports that can be play all year round.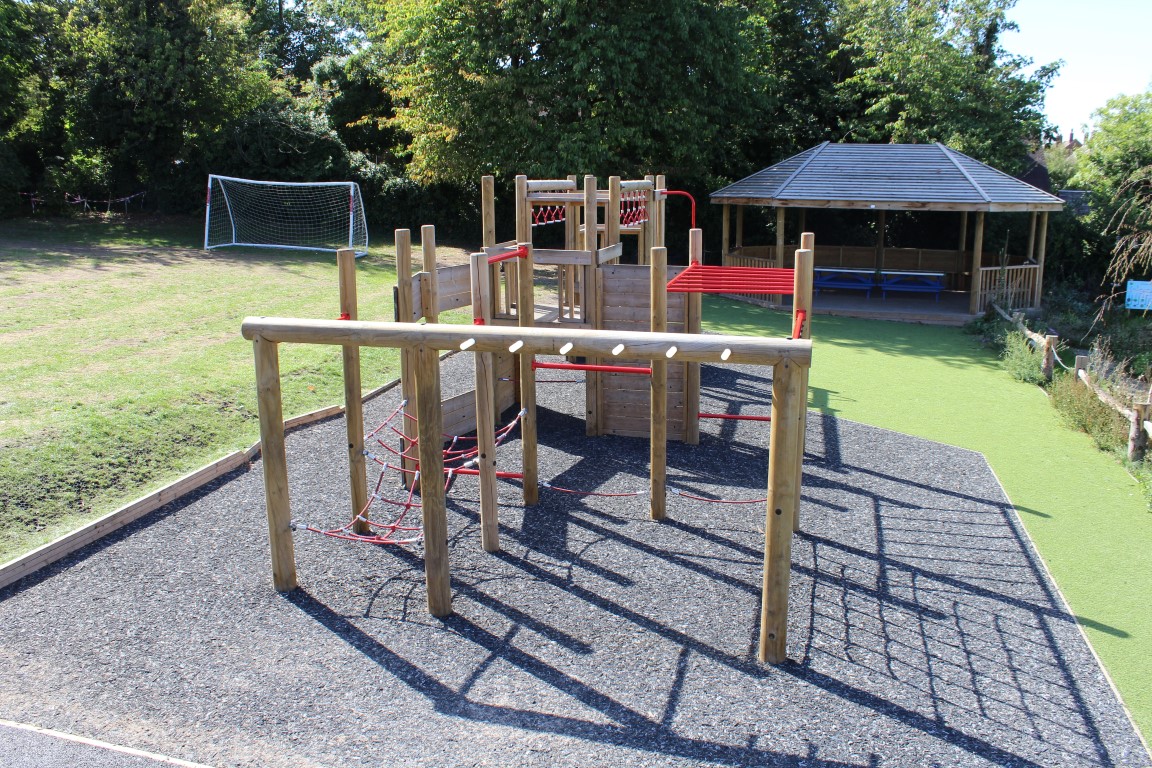 Highdown is an expansive primary school climbing frame that presents a range of different activities strung between lots of uprights, alongside two play towers with a range of climbing activities. Highdown is large enough for plenty of children to play, and is installed onto all-weather safety surfacing.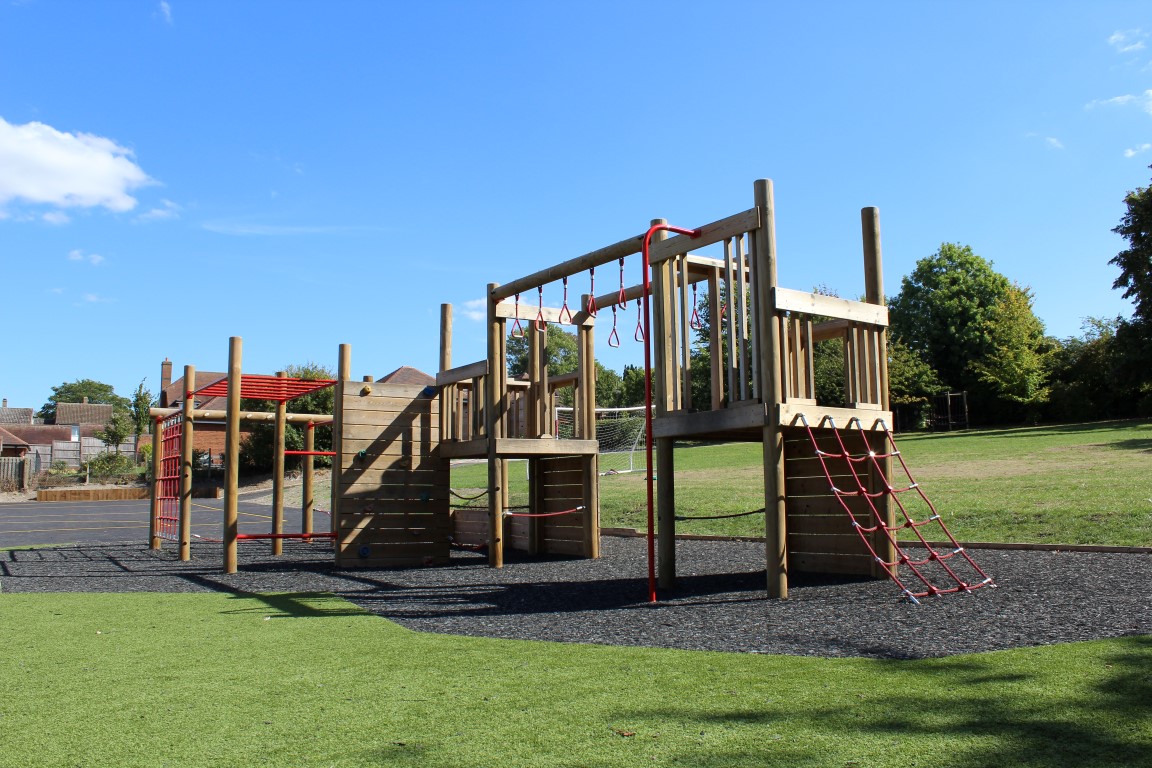 The activities in this picture, including the Trapeze Hoops and Overhead Ladder, demonstrate why Highdown is the perfect climber for young children to grow as they play, and why it's a fine addition to any primary school play area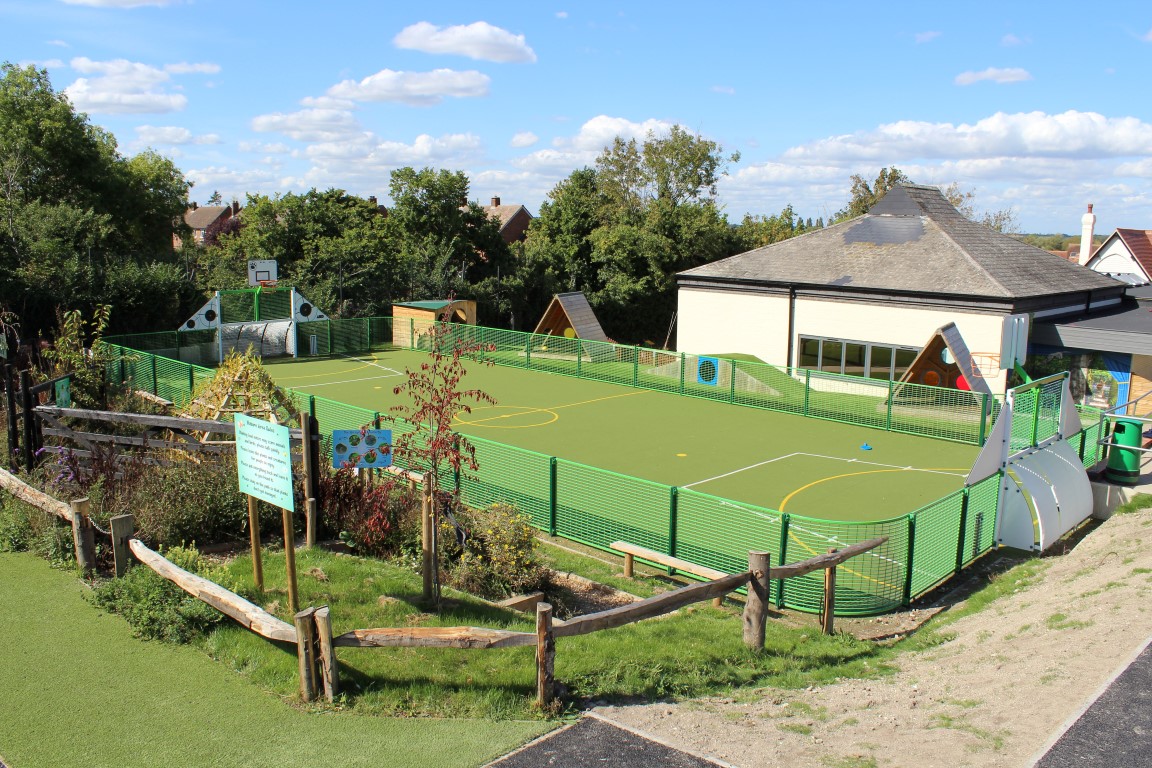 The view over the rest of the primary school play area from Highdown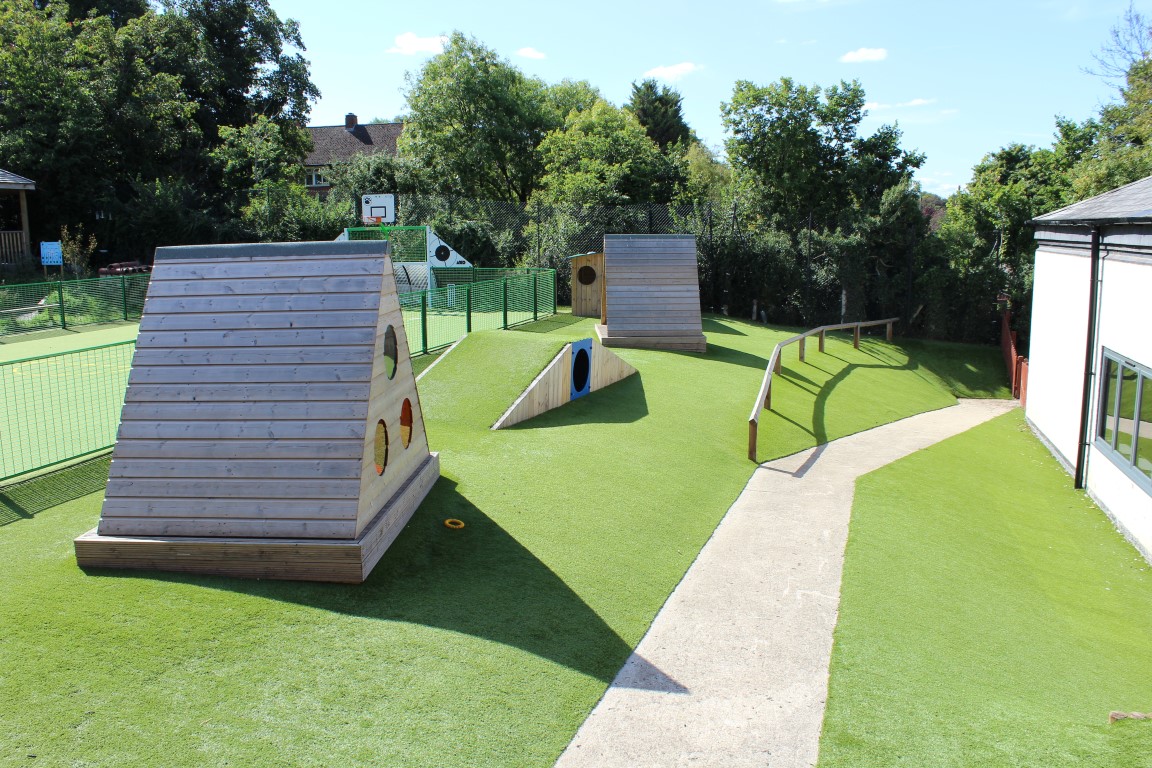 A variety of bespoke timber playhouses with a variety of interesting features create an engaging and inspiring imagination and social play play area.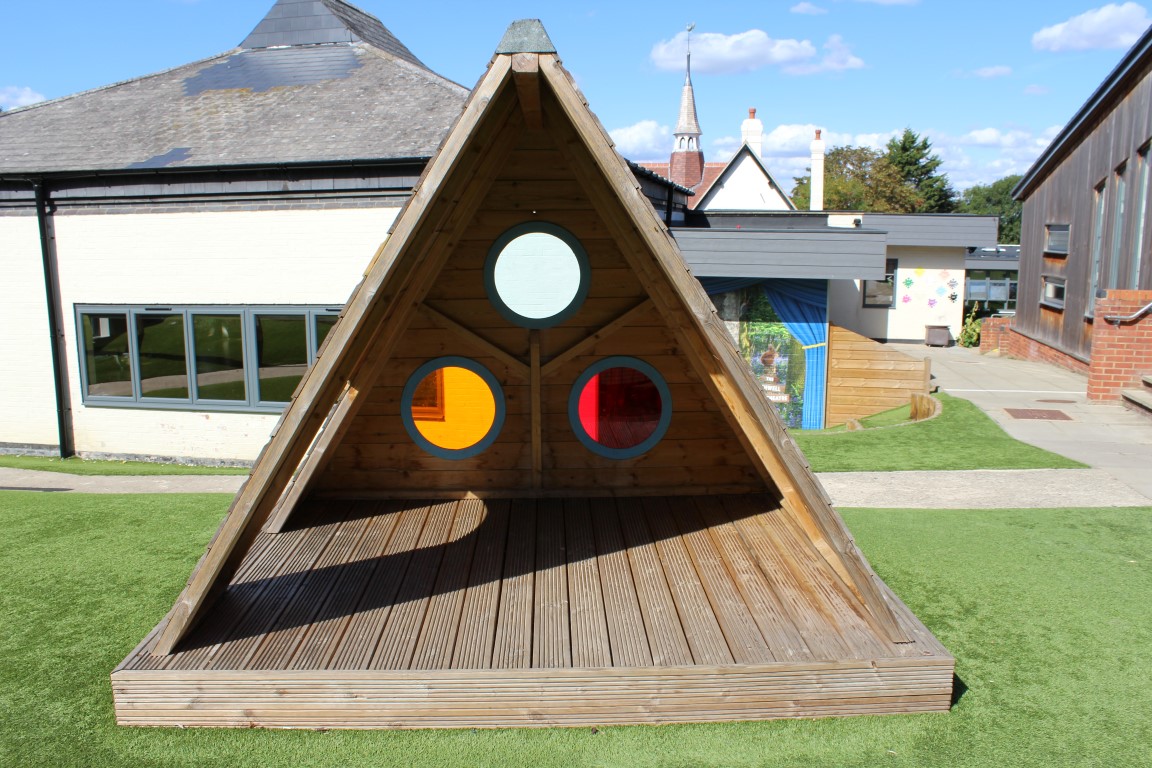 Coloured polycarbonate window panels cast coloured shade through the pyramid playhouses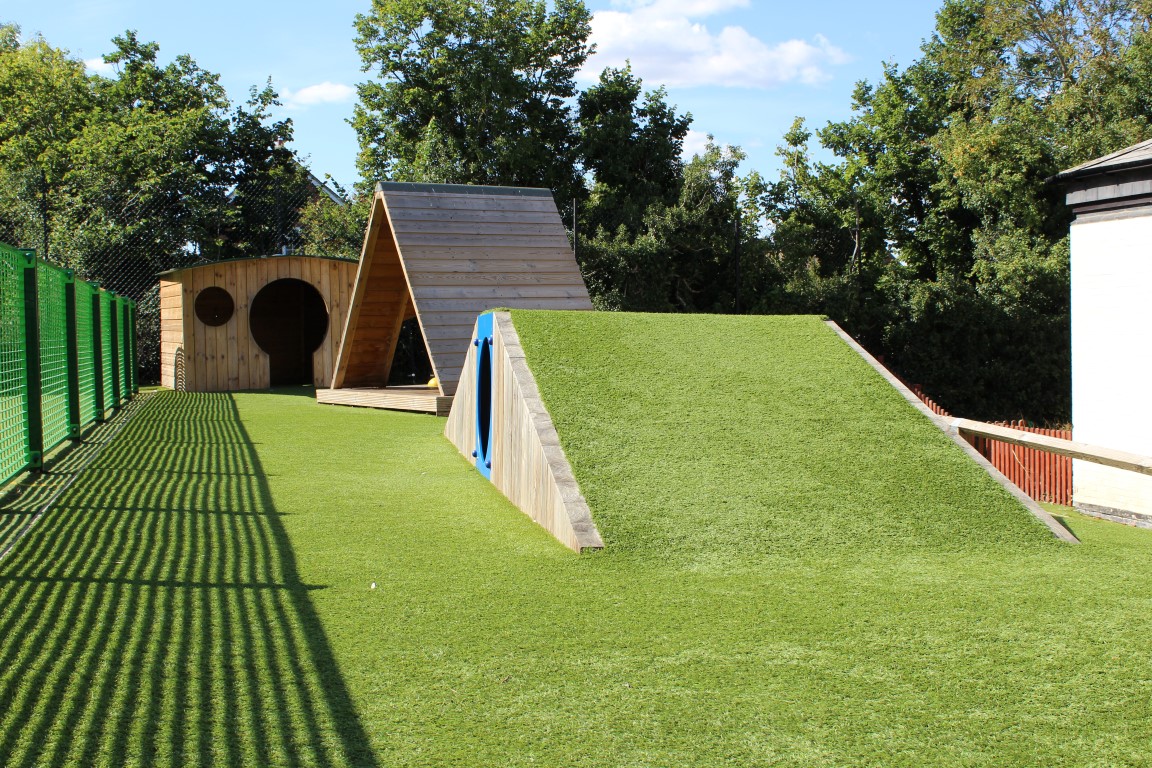 Artificial grass laid over a Mound and Tunnel and around the Timber playhouses pair nicely with the timbers and provide all-weather access to the scheme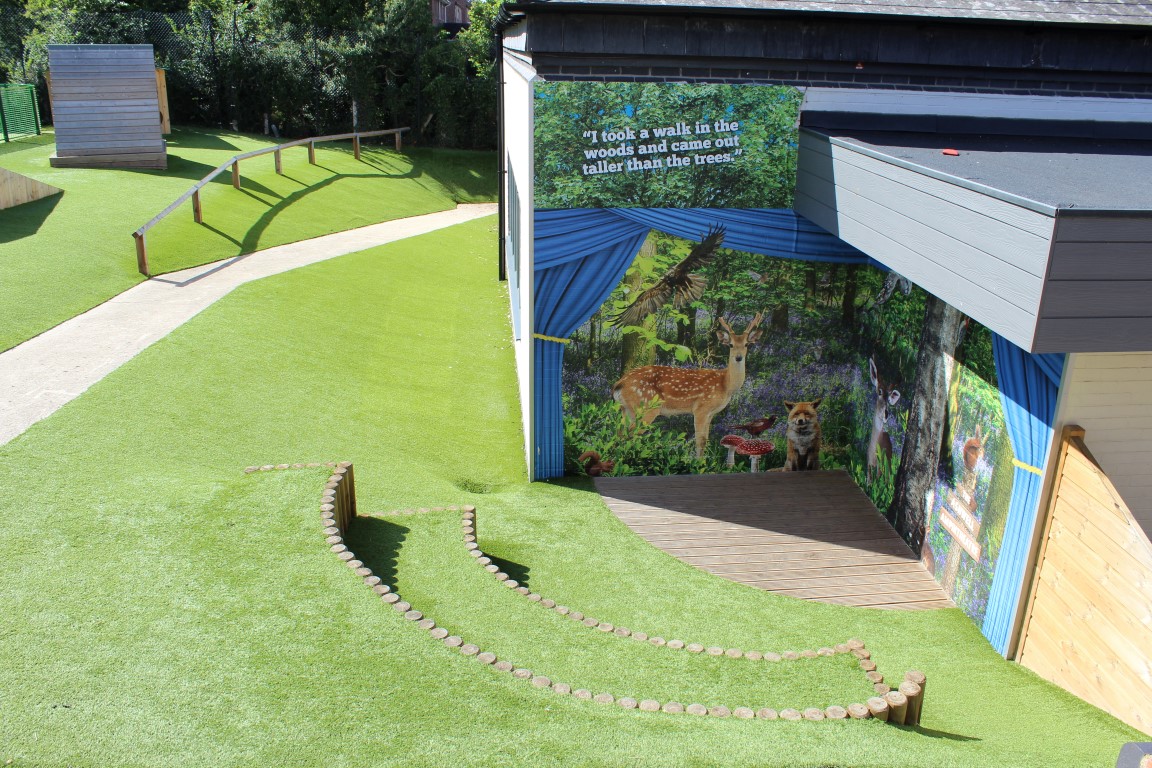 An amphitheatre carved into the hill provides a space in which young children can develop their confidence and imagination as they perform for their friends, whether in lessons or in break time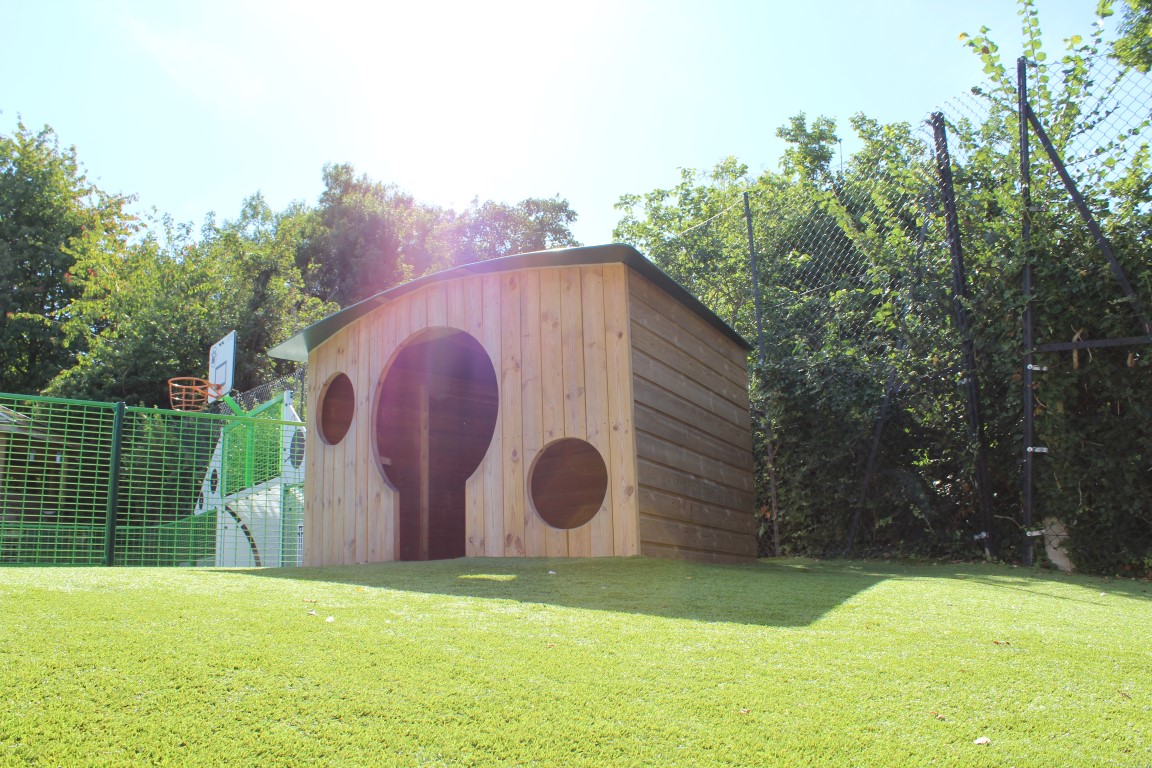 The Hobbit house is another interesting structure, with roofing lights to allow light in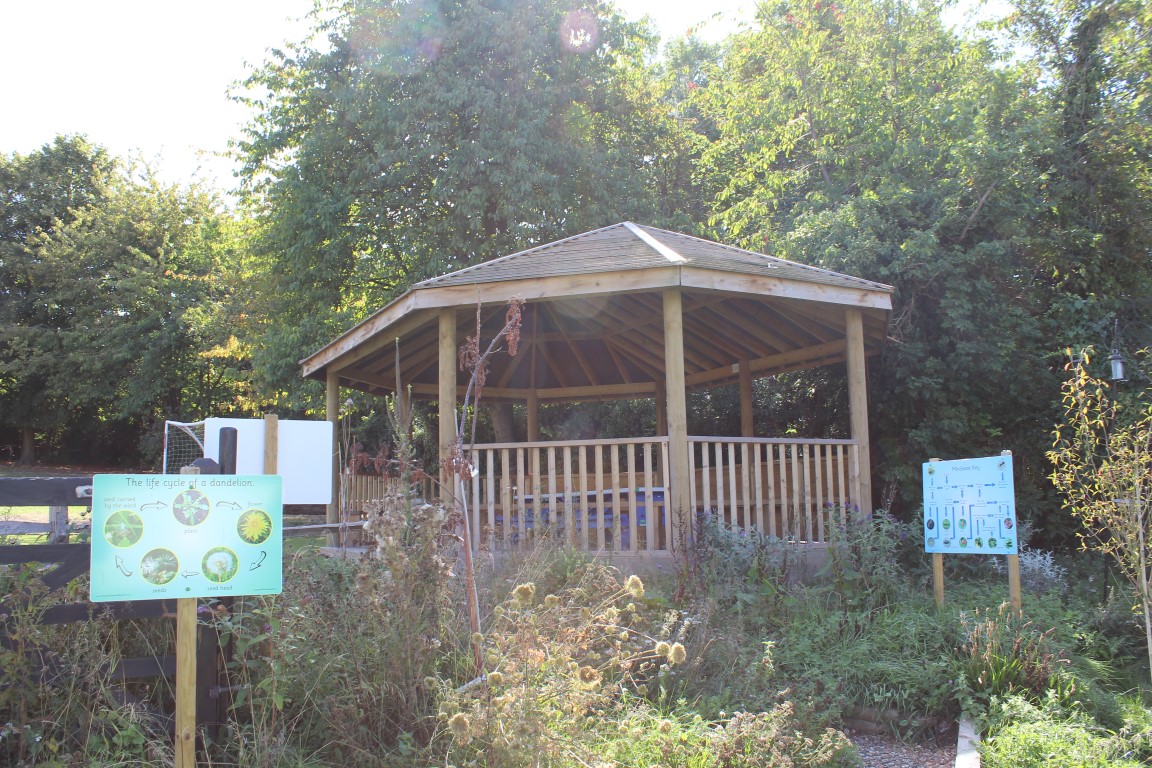 A large octagonal gazebo is complete with integral benches and panels, making it the perfect outdoor classroom to take classes outdoors in nice weather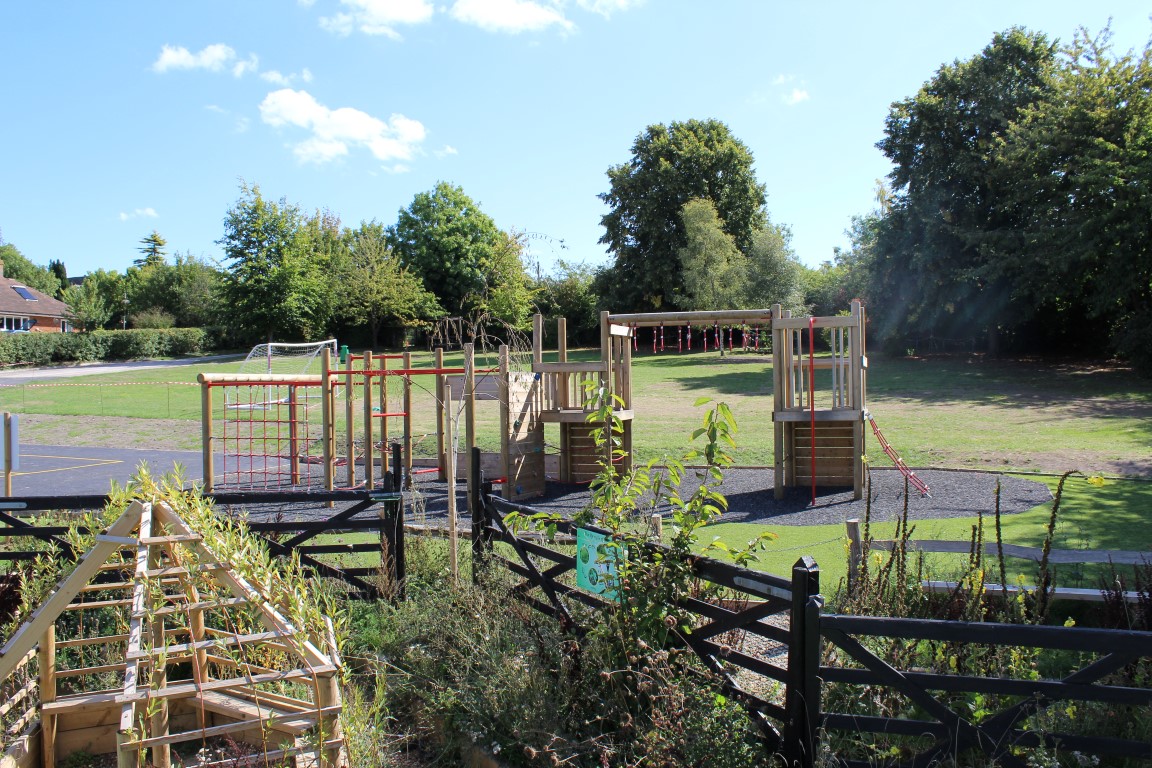 Looking up the field from the MUGA towards Highdown. The scheme has transformed Ashwell Primary's outdoor spaces whilst still leaving plenty of open green space to run around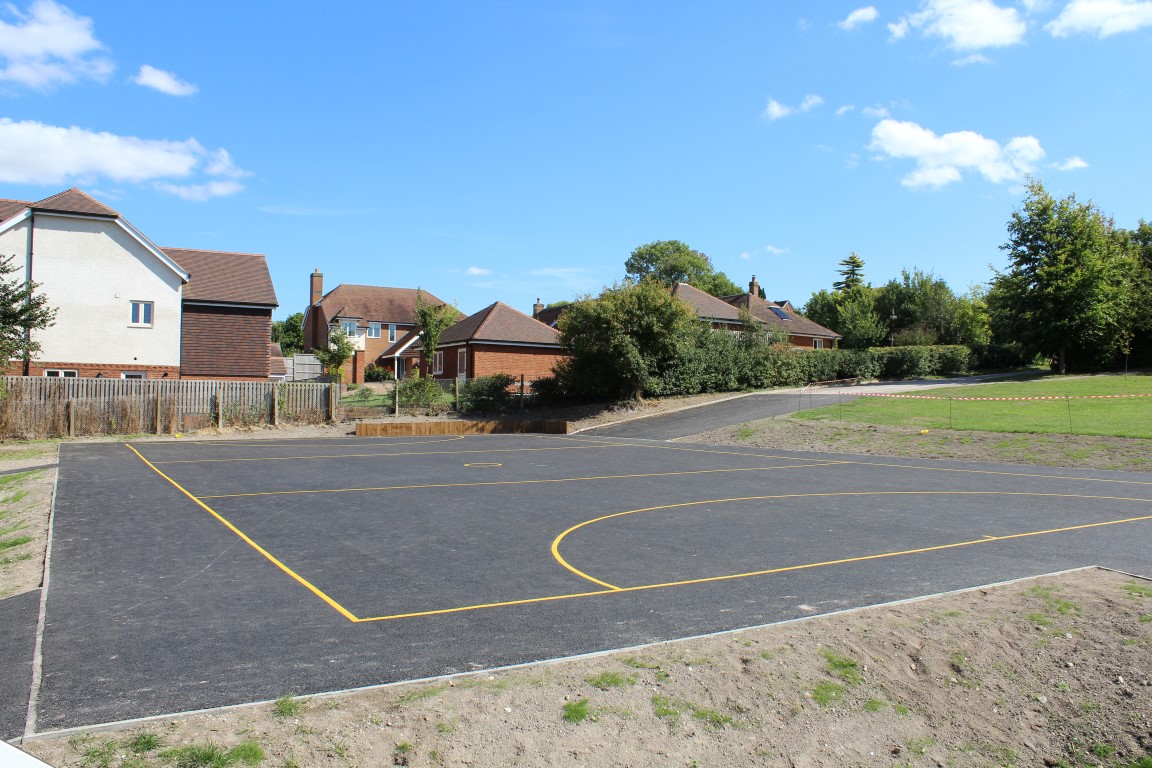 The netball court is the final element of the scheme to be completed. Ashwell Primary are overjoyed with their new scheme and we are immensely proud of another job well done!