Silsoe Lower School in Bedfordshire commissioned Setter Play to install an outdoor classroom on their top field, to extend their all-weather accessible and well-ventilated space to take lessons outdoors.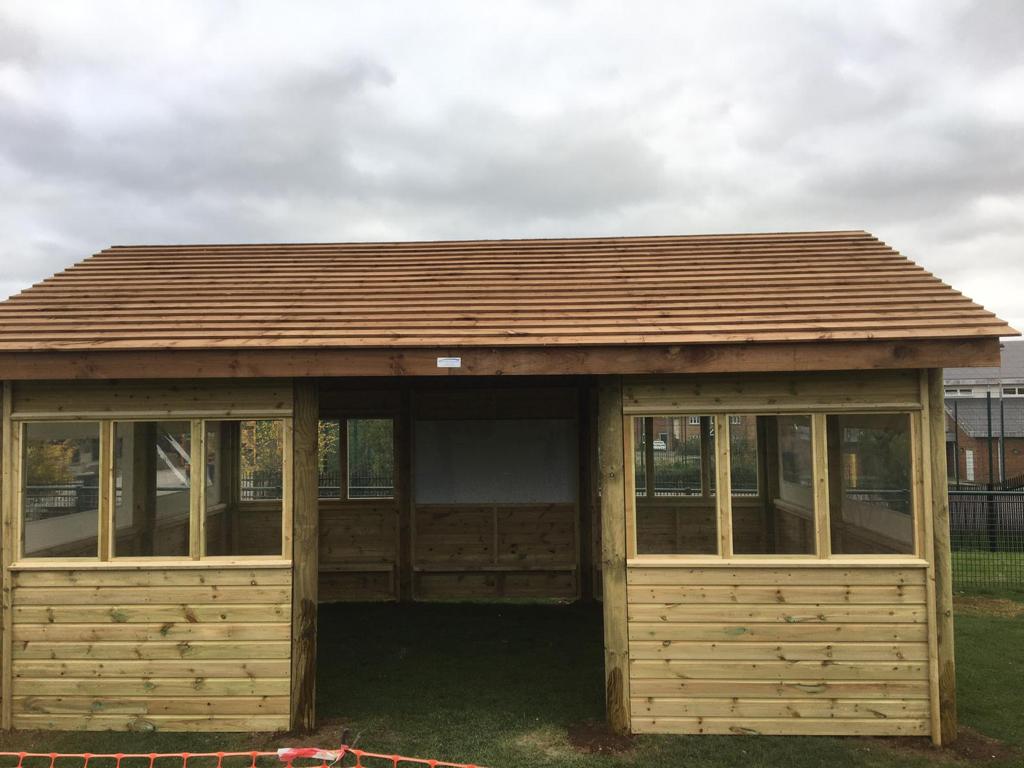 Silsoe set a brief for a space which is well protected from the elements, as the area suffers with high winds. However they also wanted some flexibility when the weather is nice, with roll-down canvas sides at either end of the shelter.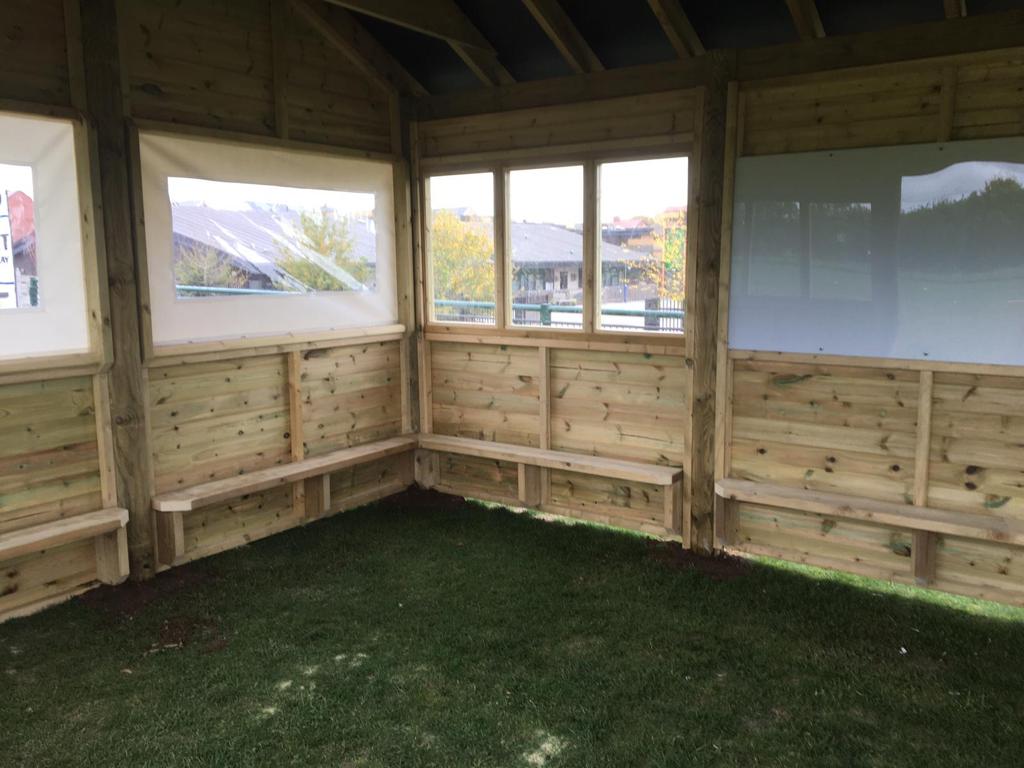 The inside of the structure is kitted out with benches to the perimeter, providing seating for a class of pupils.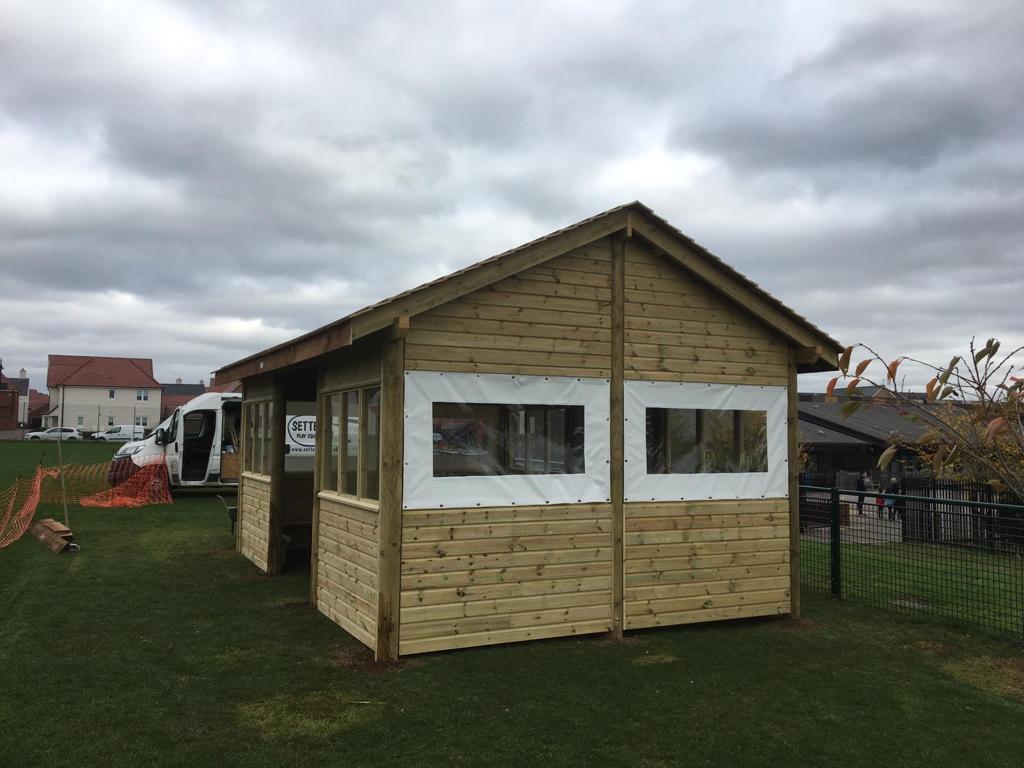 We're very proud of producing such an attractive and functional structure, and Silsoe are really pleased with our work.