Magdalen Gates Primary School in Norwich came to Setter Play because they wanted a new centrepiece to their play area. They loved our bespoke castle design, based on Norwich Castle, because it was something special, and unique to their school.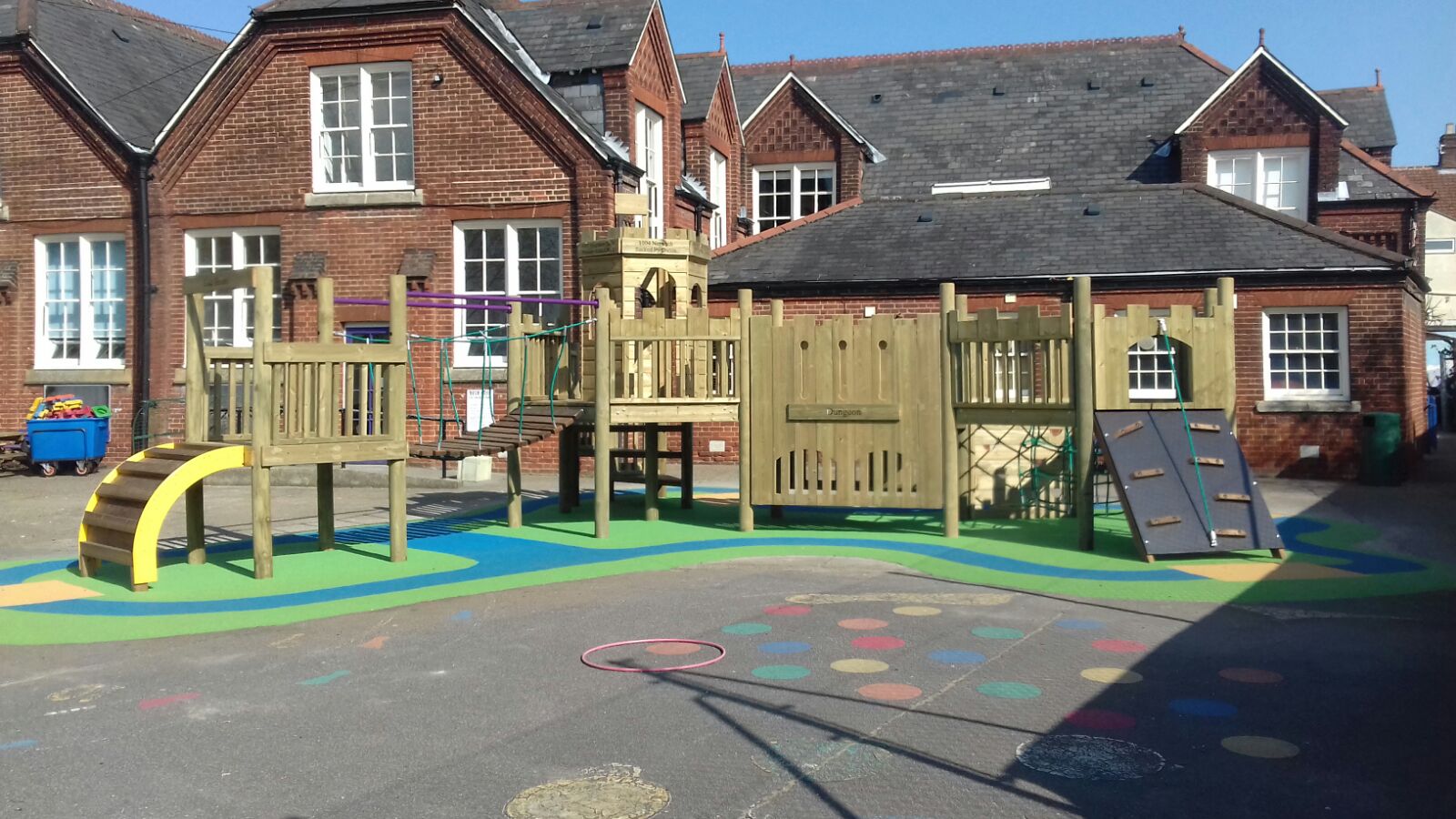 Featuring three play towers, linked by bridges and battlement walkways, Magdalen Gates' Castle features ample room for lots of students to play. As with all of our school play equipment, it is packed with challenging physical activities, from the barrel climber up to the gatehouse, to the three-dimensional tube net, climbing wall and ramp and rope.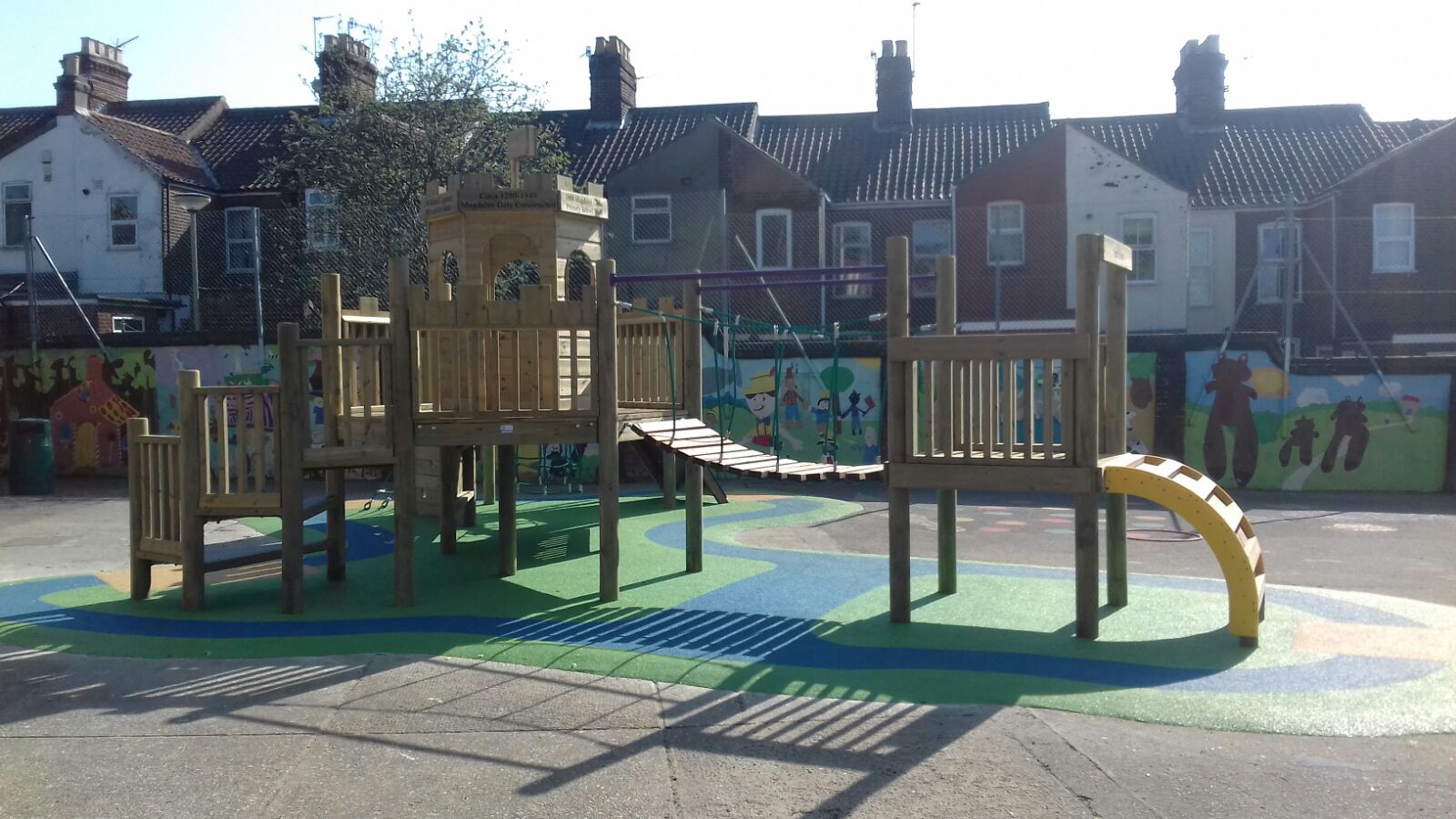 What really sets Setter Play's designs apart is the attention to detail and bespoke capabilities, and our ability to deliver something special. Magdalen Gates' Castle features engraving around the Keep, telling the story of the history of Norwich, as well as an engraved 'dungeon' below the castle to inspire imagination play, and there is also a 'moat' of wetpour rubber around the castle to help further the theme. This helps ensure that yet another Setter Play school play equipment design has something for everybody, of all ages and abilities.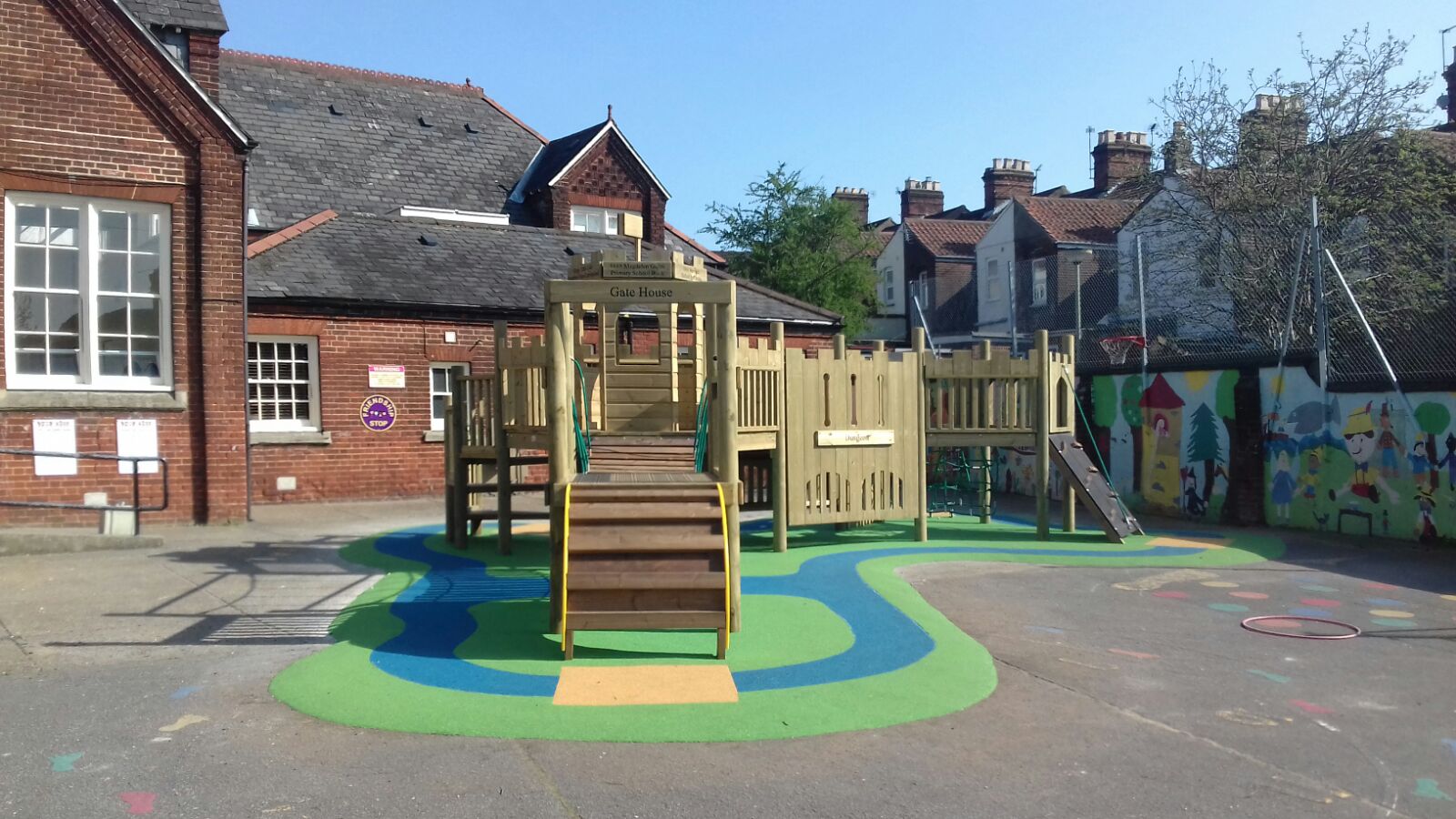 With it's superior design, expansive size and impressive list of features, we are incredibly proud of Magdalen Gates' Castle and another job well done.