At Setter Play we love building relationships with schools and trying to find solutions that suit their budget. Tonwell St. Mary's Primary, in our home county of Hertfordshire, first invited Setter Play to quote for a bespoke climber in their existing bonded rubber mulch in 2017, before deciding to save up a bit more and try and get something larger and more exciting for their pupils. With some more money saved they came back to us for a special one of design that would meet their needs and budget.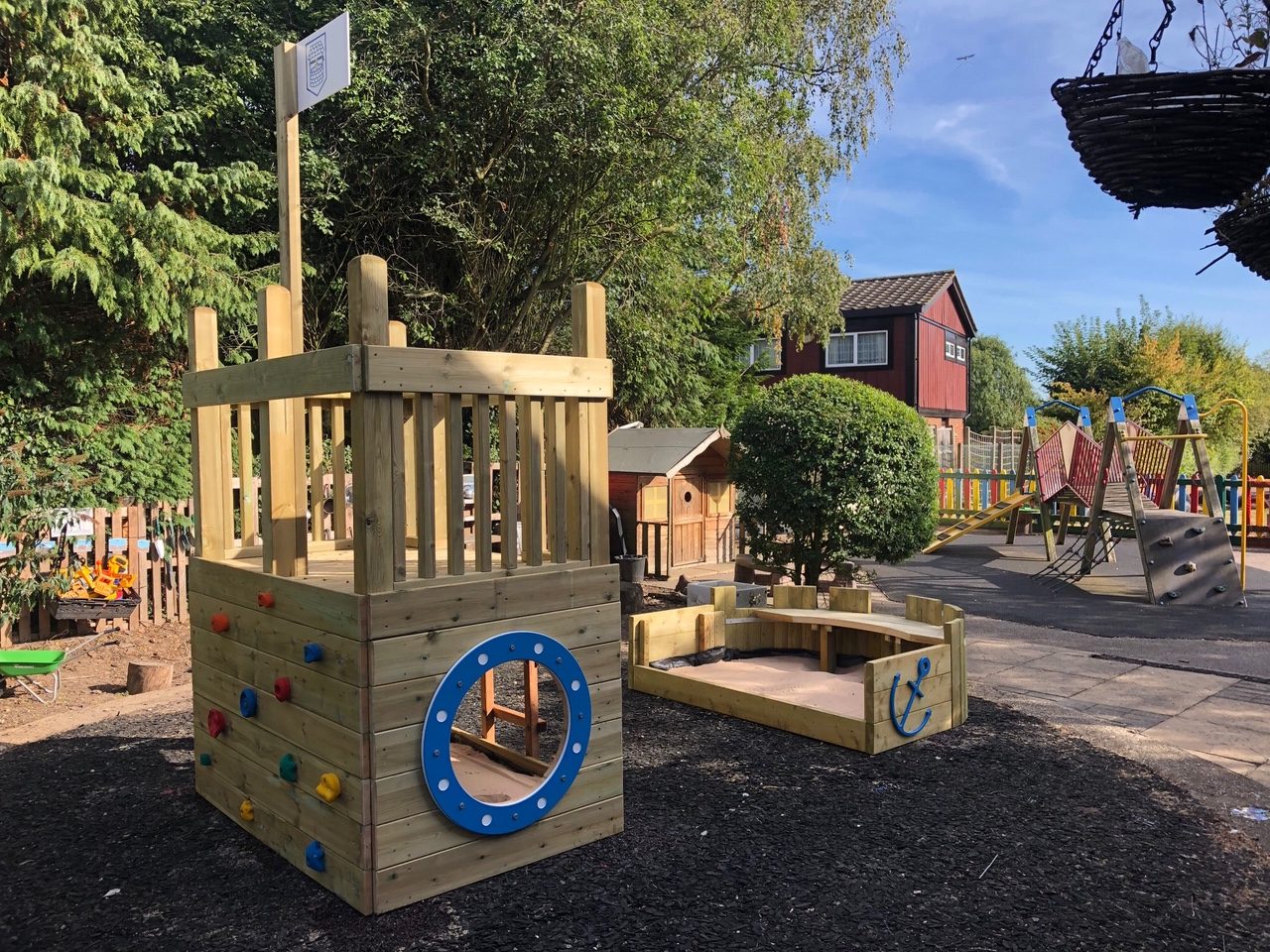 We proposed to them a bespoke climbing frame with a nautical theme to spark their pupils' imaginations and encourage them to develop their own stories and adventures. A 1 metre-high play deck provides an exciting vantage point for the ships' captain over the rest of the play area, and is accessible via a climbing wall and ladder, to aid with grip-and-grasp development through play.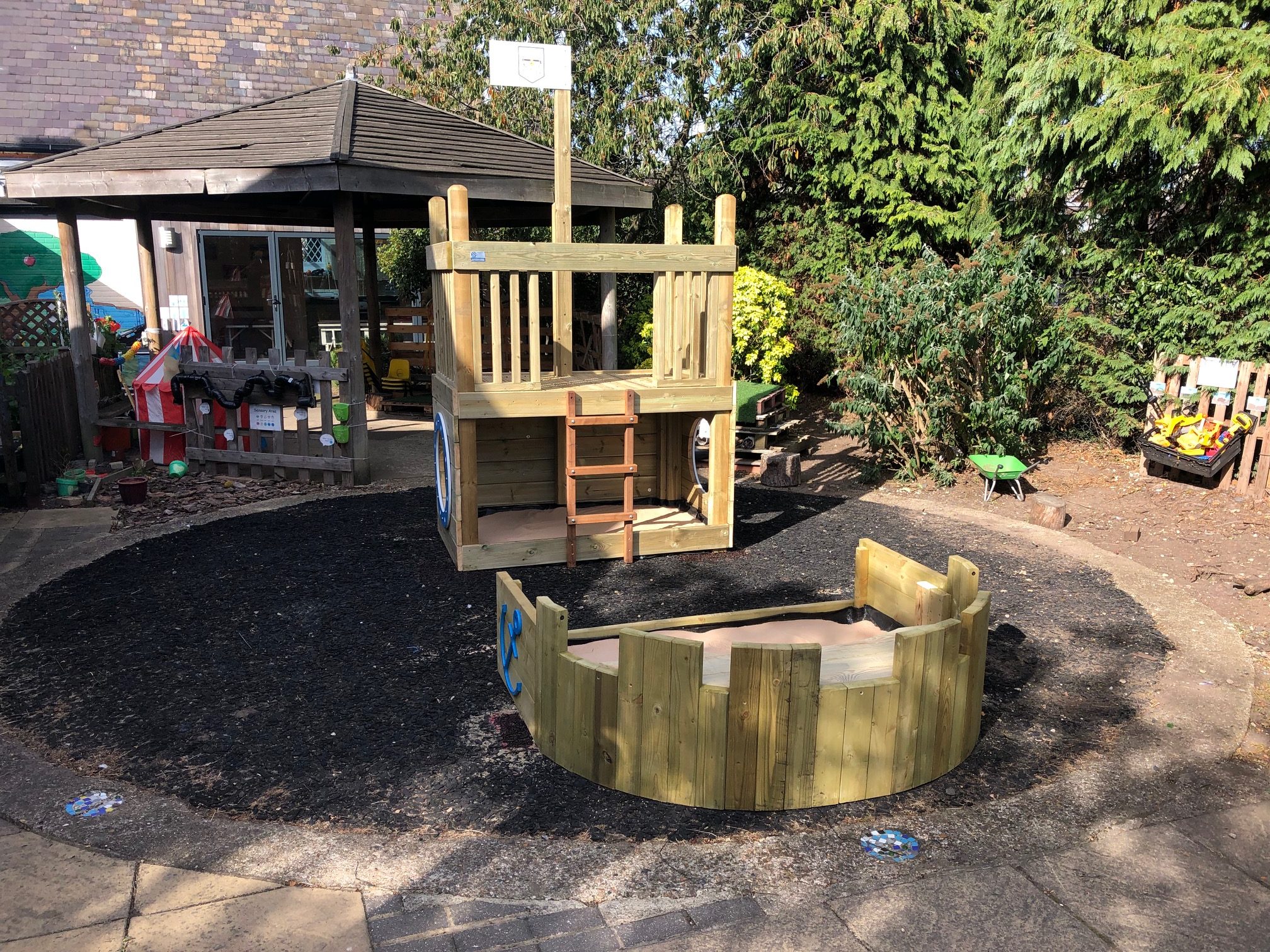 The head at Tonwell St. Mary's also requested that the play area include a sandpit, so we went one better and made sure two were included – one at the 'bow' of the ship, and one below decks on the main tower.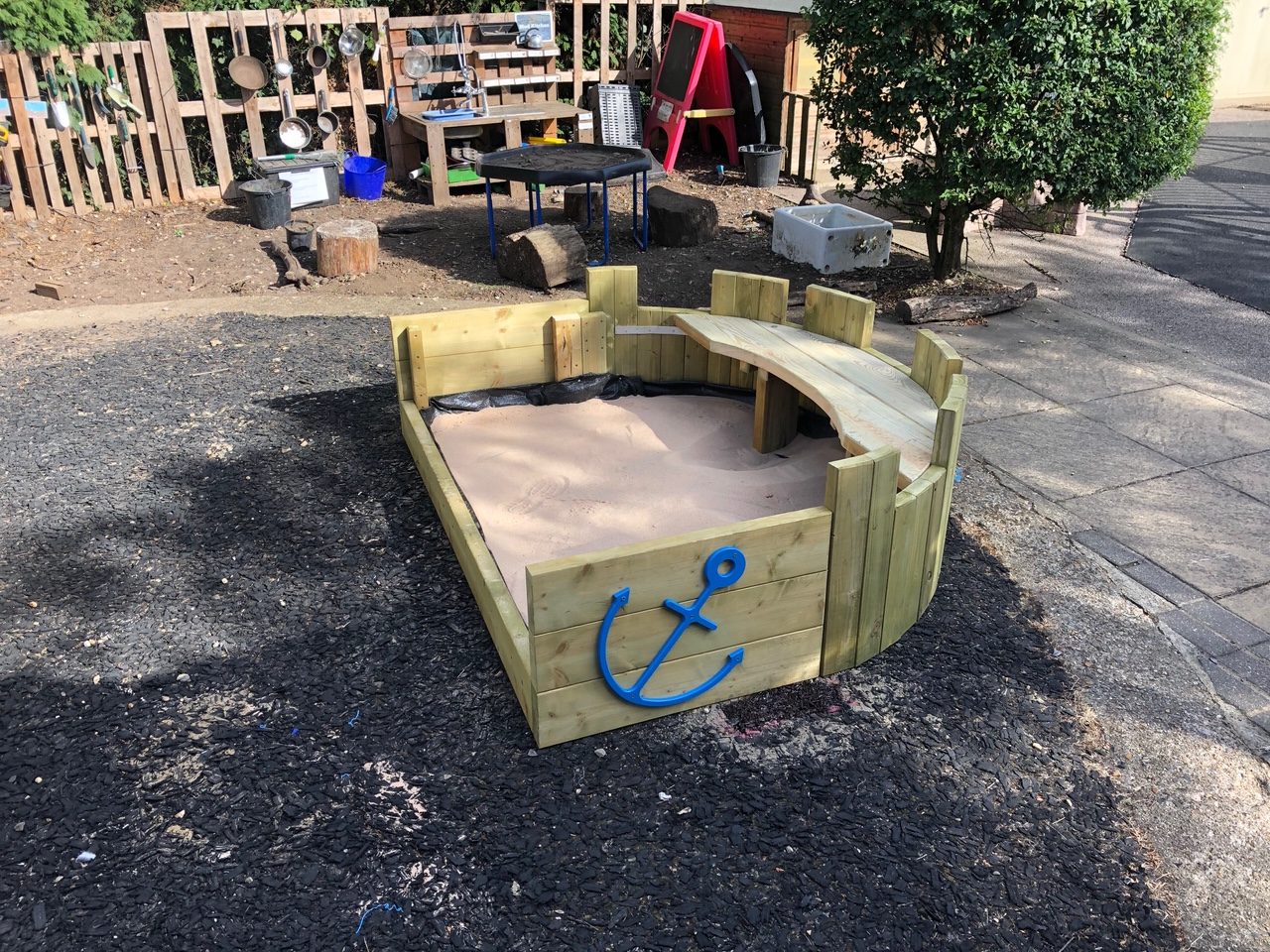 The sandpit features a bench for friends to sit around and play together, and a ships' anchor to further the theme.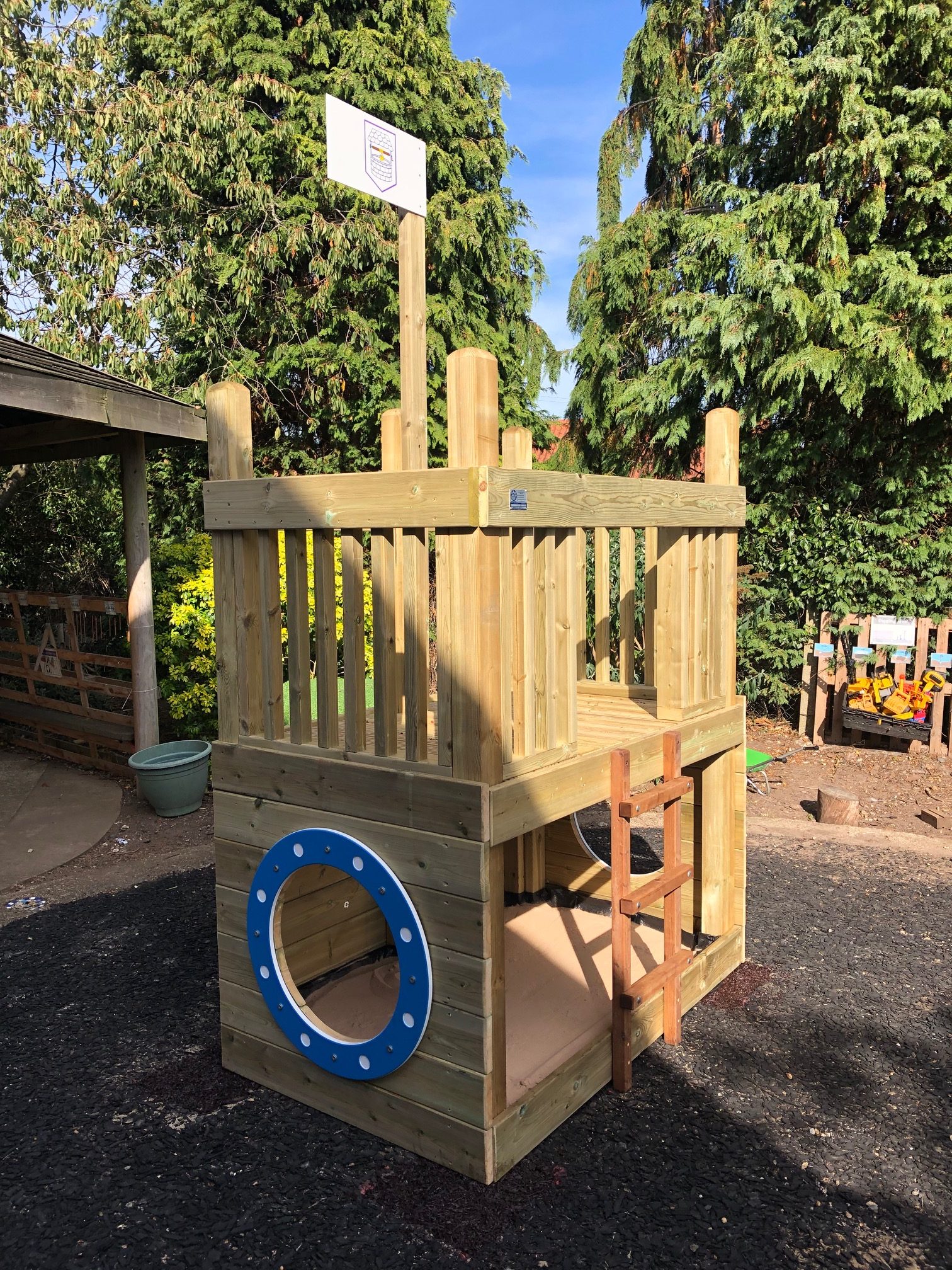 The sandpit is accessible via two port holes on either side of the tower, and the school's logo flies overhead, acting as a focal point and giving a sense of pride and ownership to their new play area. We're really happy that a local school remembered us and wanted to work with us on their next project, and we're very proud of another job well done.