Mr. Hannay, the headteacher at Three Bridges, set us a brief to develop an exciting, expansive and accessible Treehouse that would fill their nursery play area space whilst still leaving plenty of room to run around.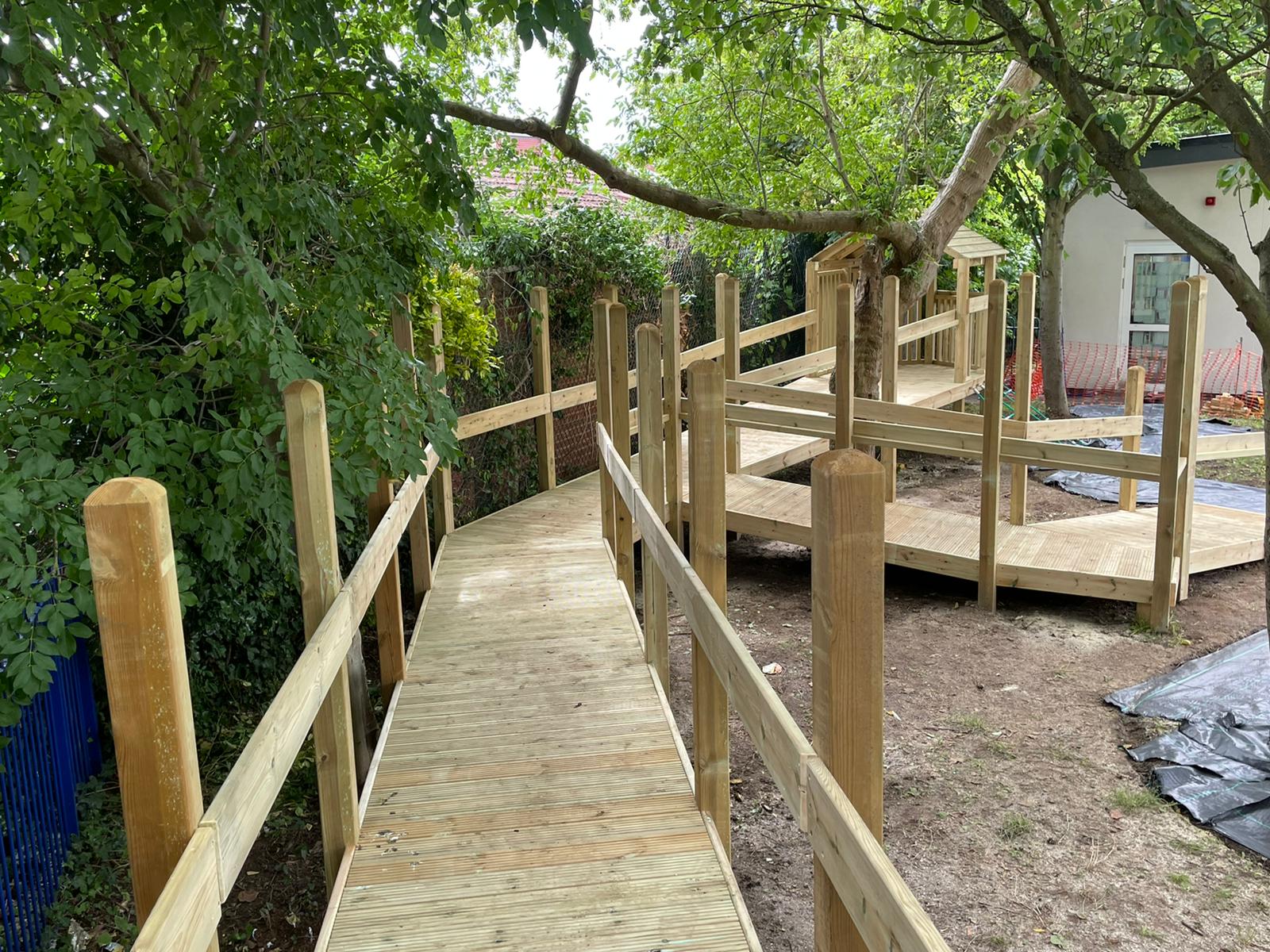 Our design featured raised walkways branching through the space, finishing in playhouses that are accessible via scramble nets and stairs.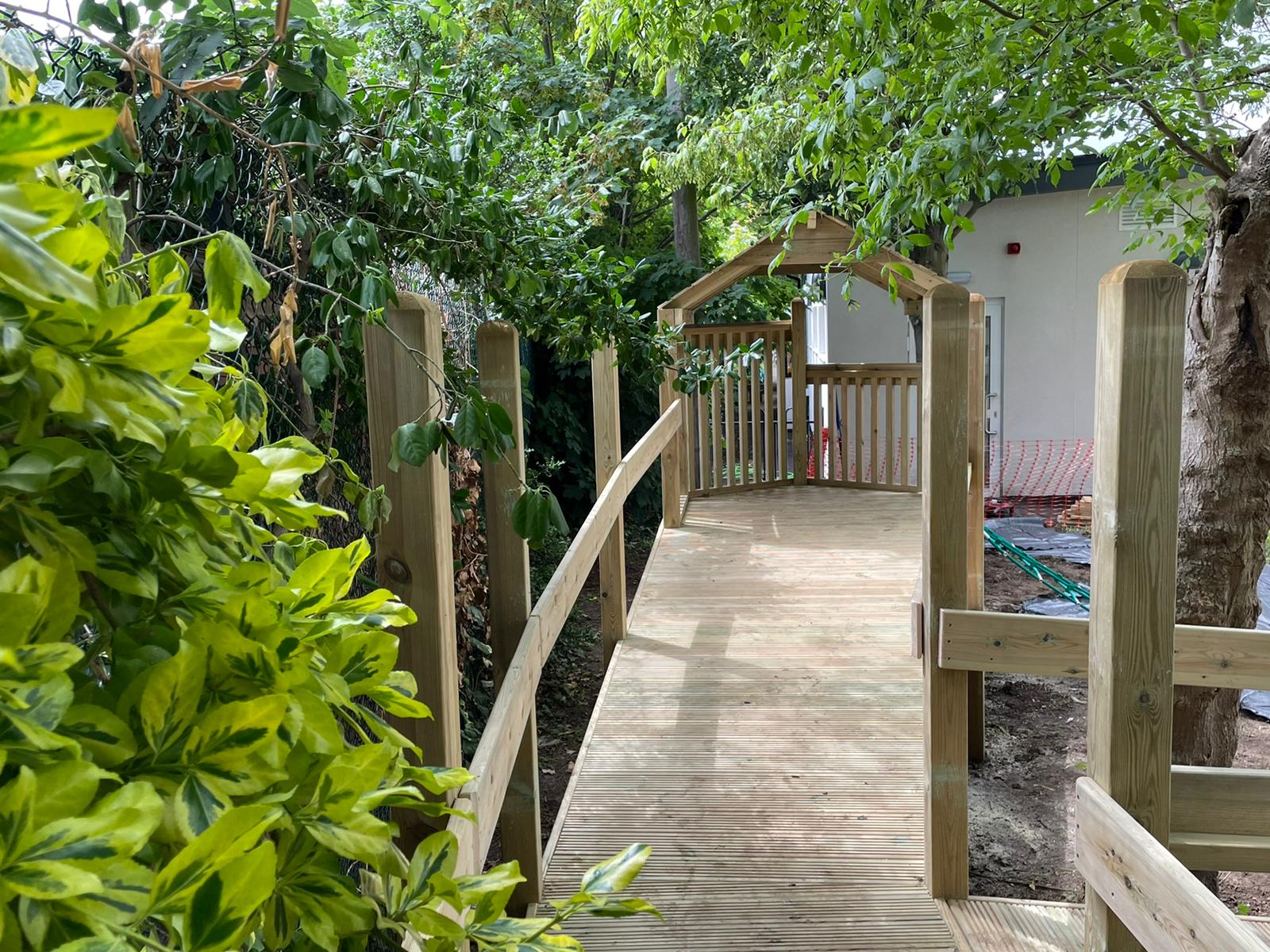 A larger open-topped treehouse provides a space for socialising or outdoor lessons.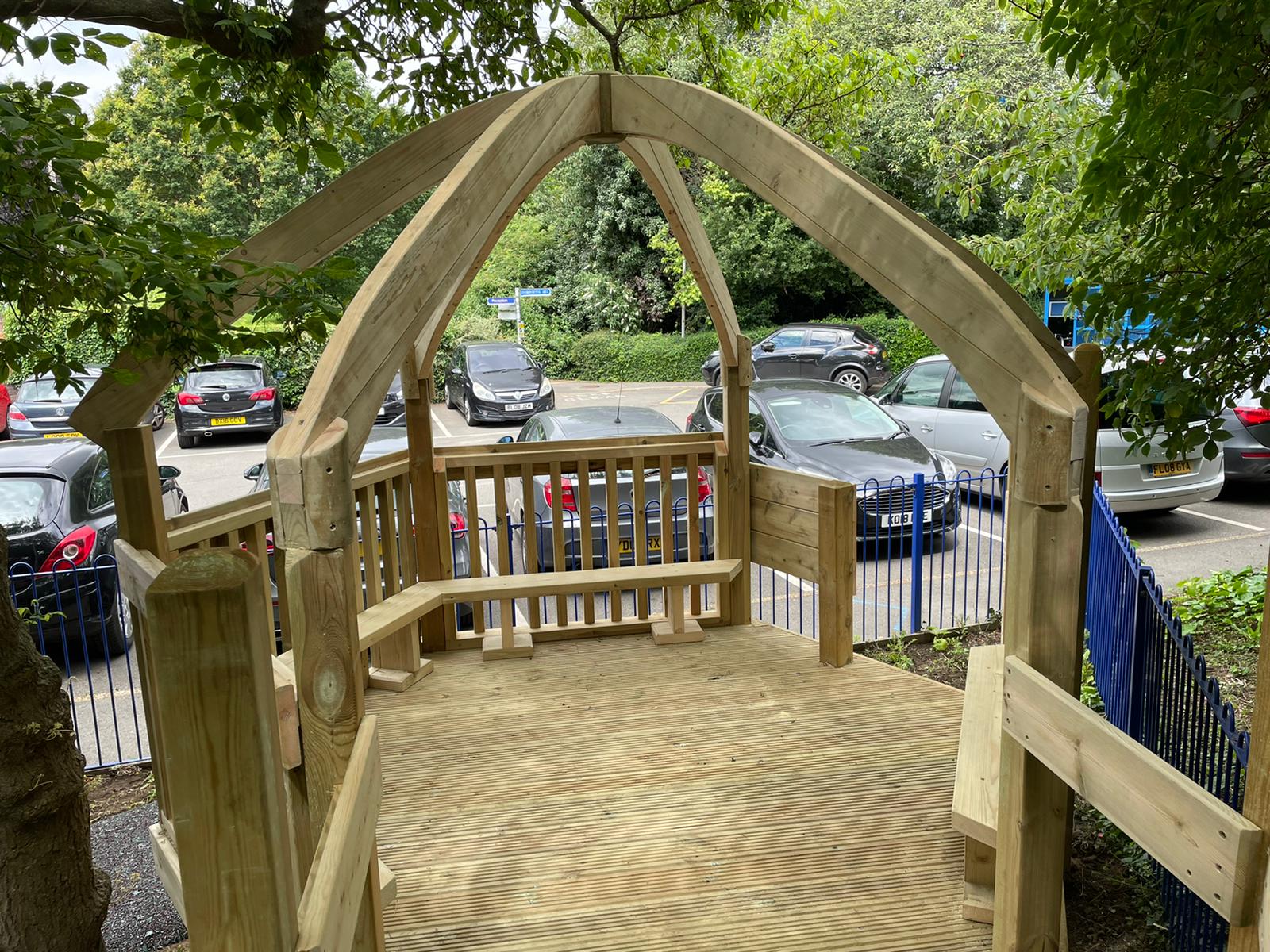 All of the towers feature balustrade sides, for easy supervision throughout the space, and are ideal for sparking young imaginations.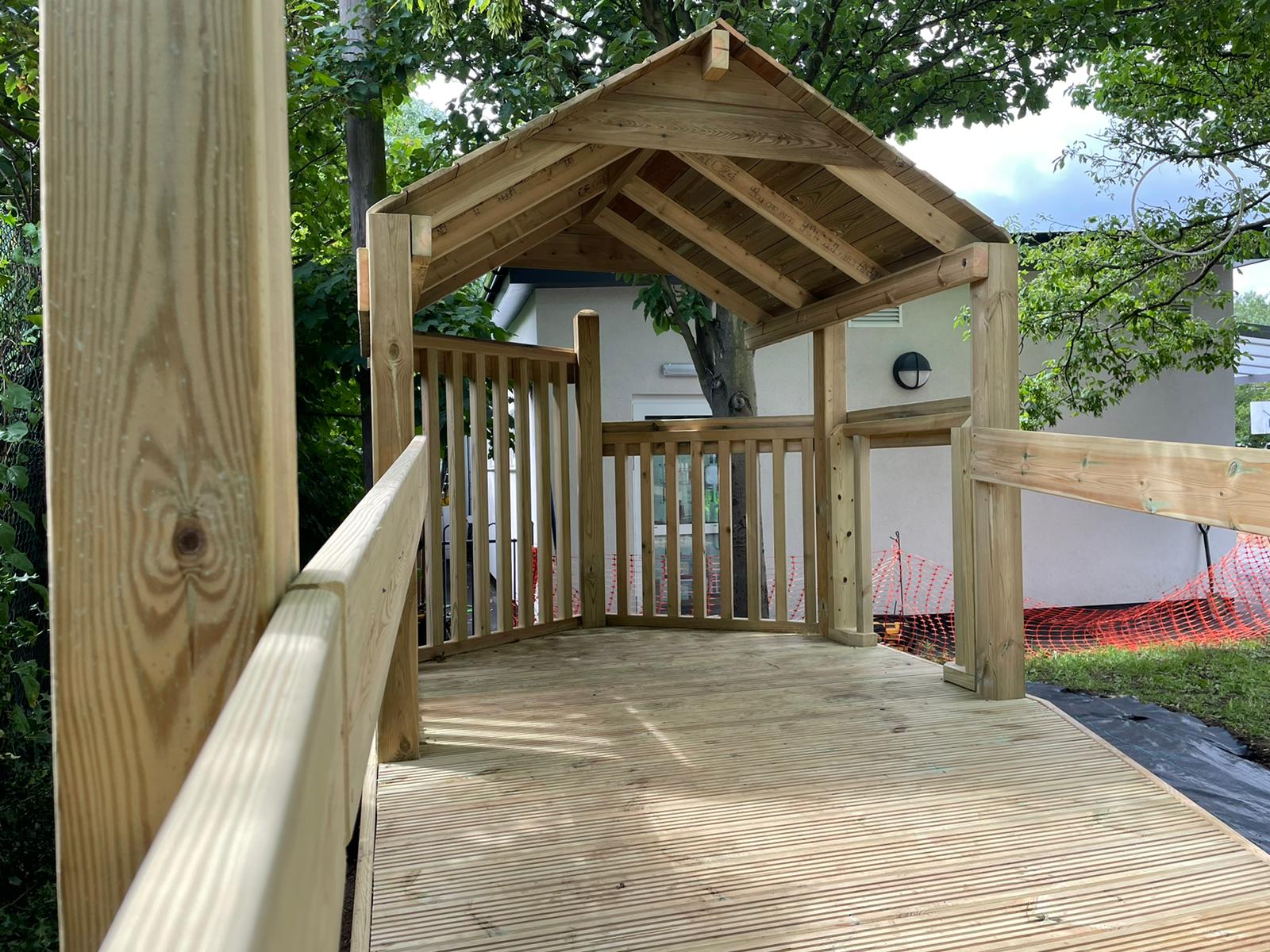 The space was finished with rubber mulch surfacing pathways, providing all-weather access to the key points on the Treehouse.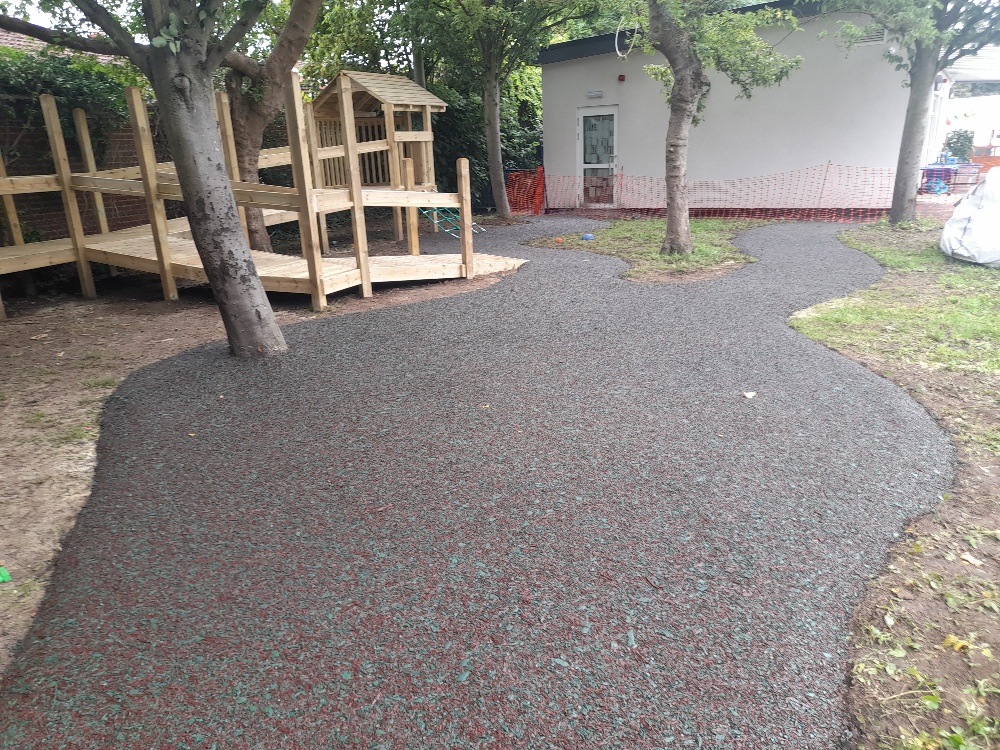 Three Bridges Primary continues to be a long-standing customer of Setter Play, and we were very pleased to have the opportunity to work with them once more.