Brookland Infants School in Cheshunt asked Setter Play to design an exciting new adventure trail for their pupils to explore. Our design emulated the rise and fall of a mountain range, with high-level and low-level equipment providing an exciting variety of activities.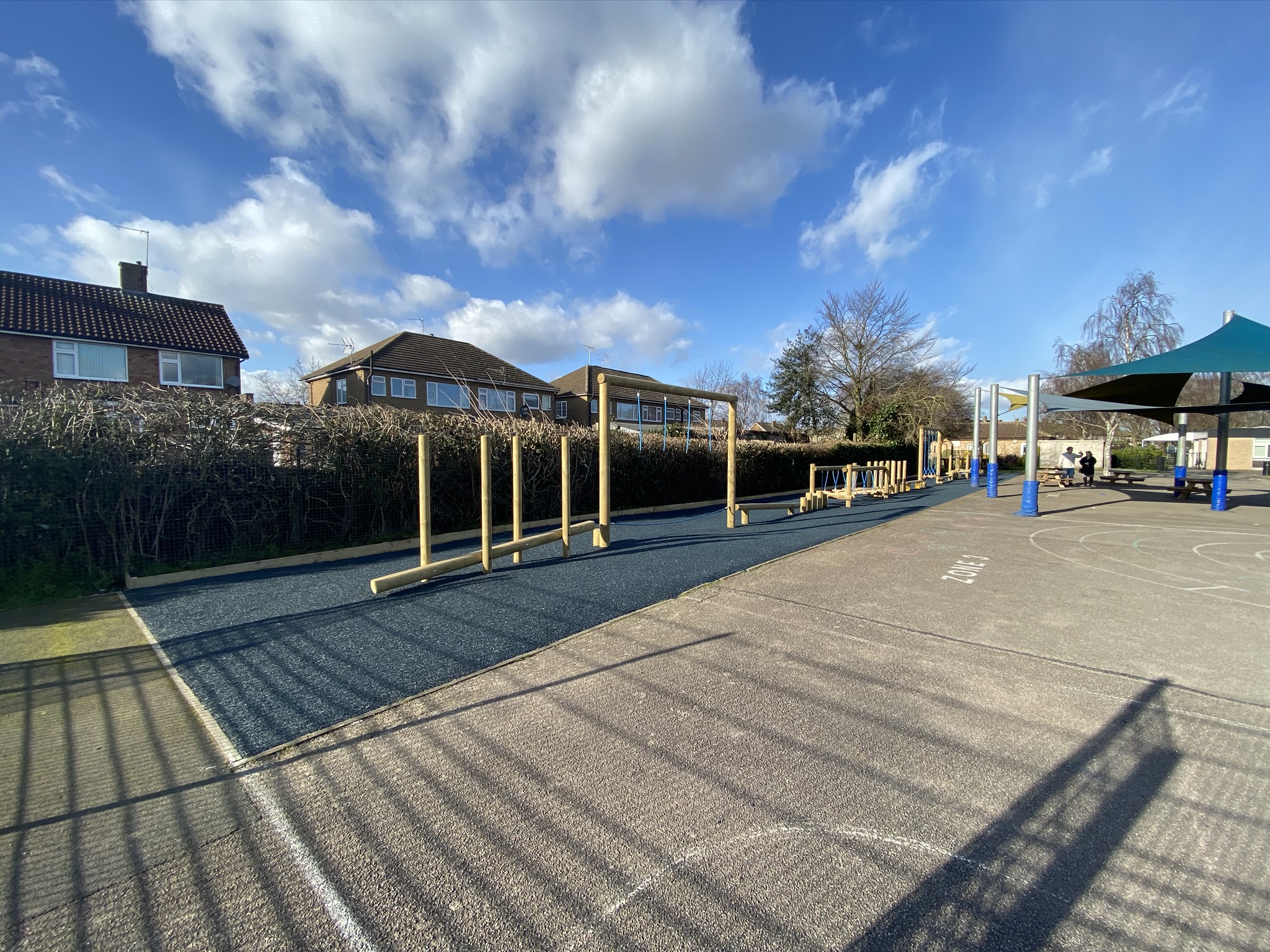 They chose to make use of our customisation options, with striking blue ropes, metalwork and bonded rubber mulch underfoot to match their school's colours. They were particularly pleased with the colour of the bonded rubber, which adds something different to their grounds without being garish.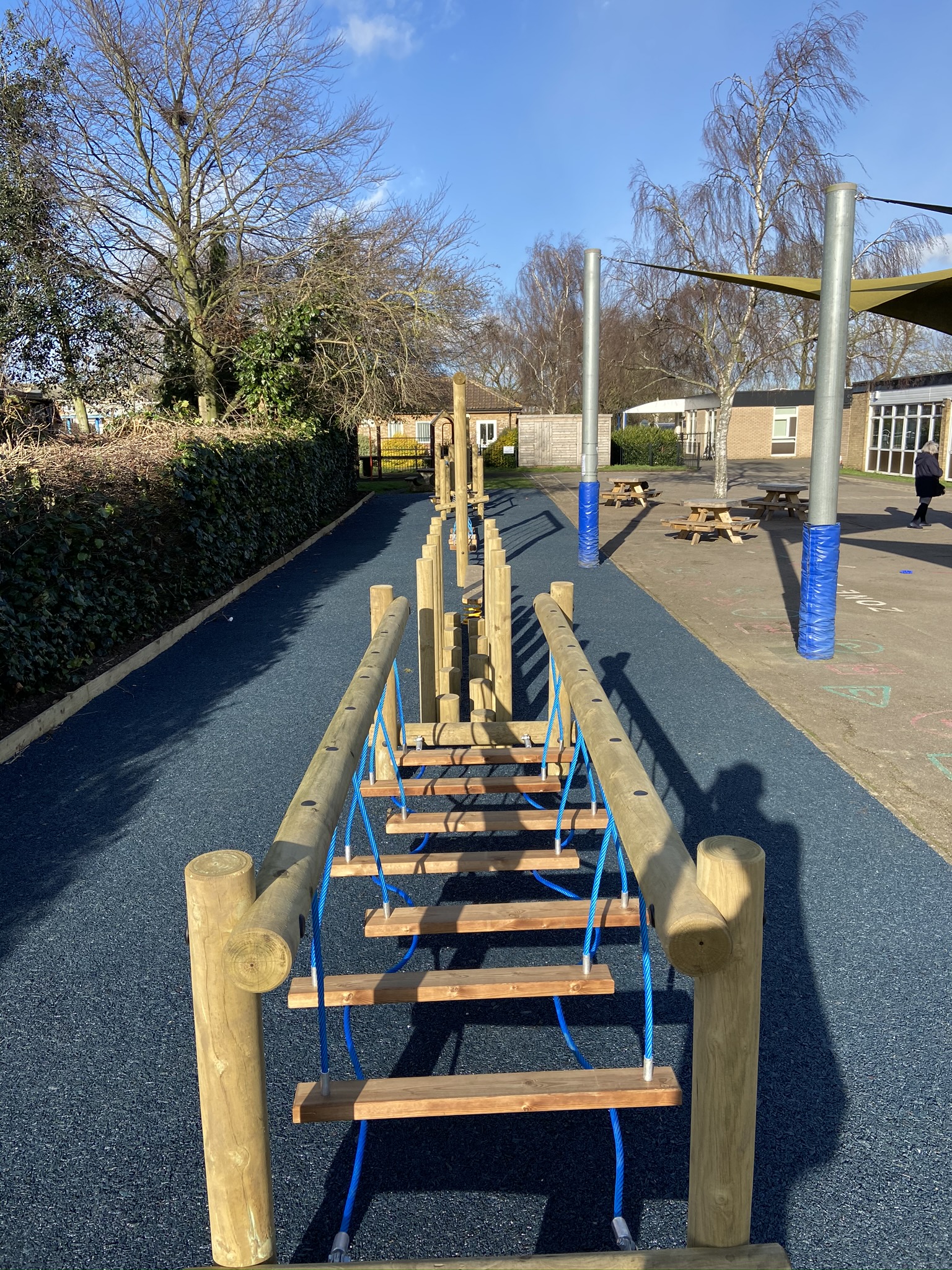 The blue bonded rubber also adds an element of imagination play to the area – don't fall in the sea!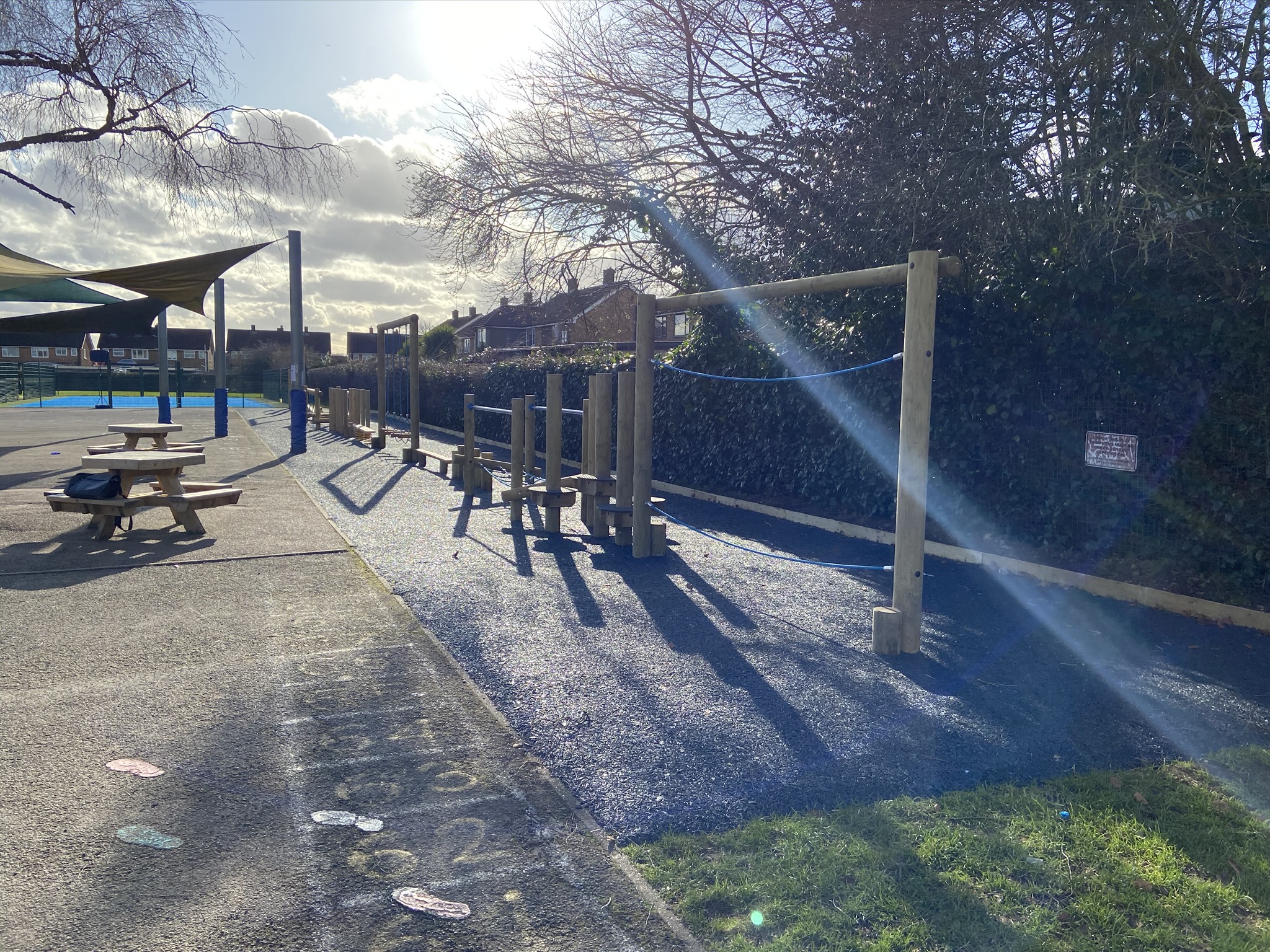 A wide variety of activities challenges balance, coordination and agility, as well as physical attributes like upper-body and core strength.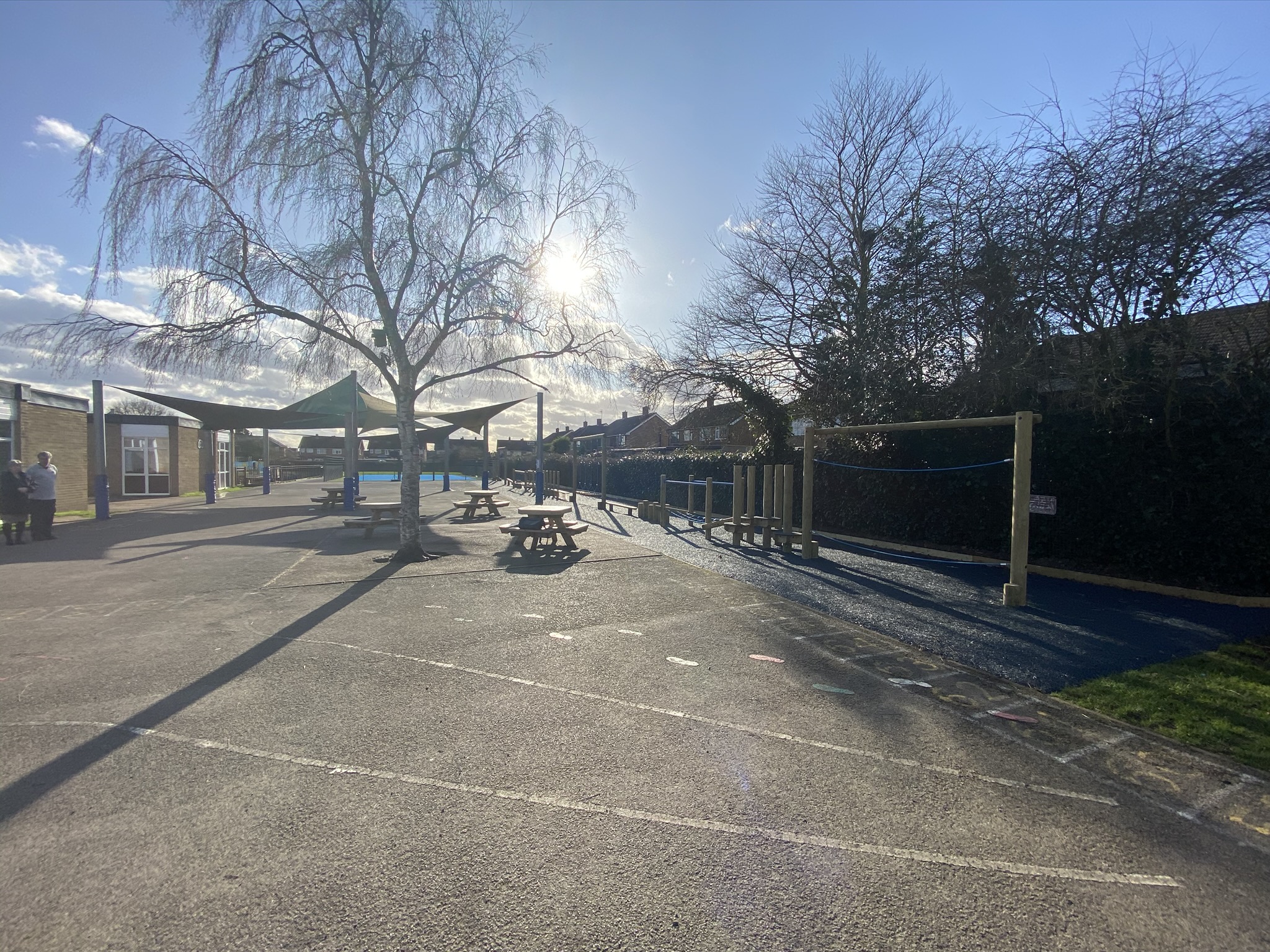 Brookland Infants' School's adventure trail is a fantastic example of the quality and design that Setter Play provide. They absolutely love their new play area, and we're very proud of another job well done.