Setter Play were chosen to reimagine Meadows' outdoor spaces and to bring lasting play value to an underused area.
The space featured very little to galvanise their pupils imaginations, and so we were tasked with filling the area with as much as possible.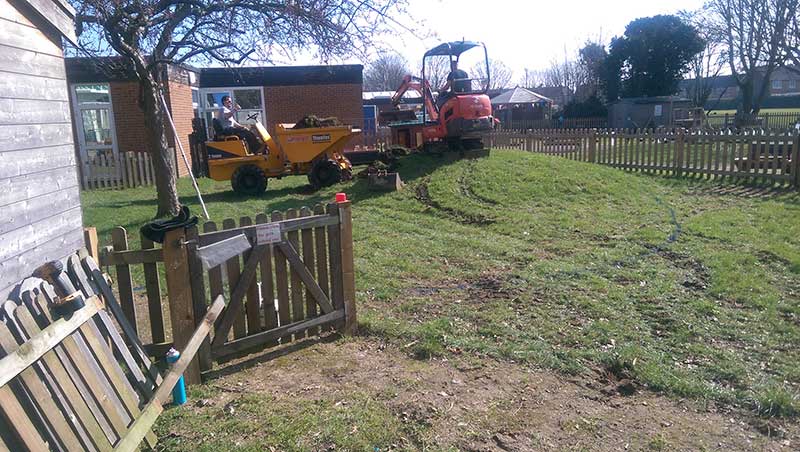 We began by creating a blank canvas on which to work. Meadows loved the idea of a variety of different surfaces being laid down, so we began clearing the turf away to lay a stone base.
They wanted an area that would inspire their pupils imaginations, so we proposed a Wigwam, some Drape Posts (that they can thread sheets and rope through to make their own dens).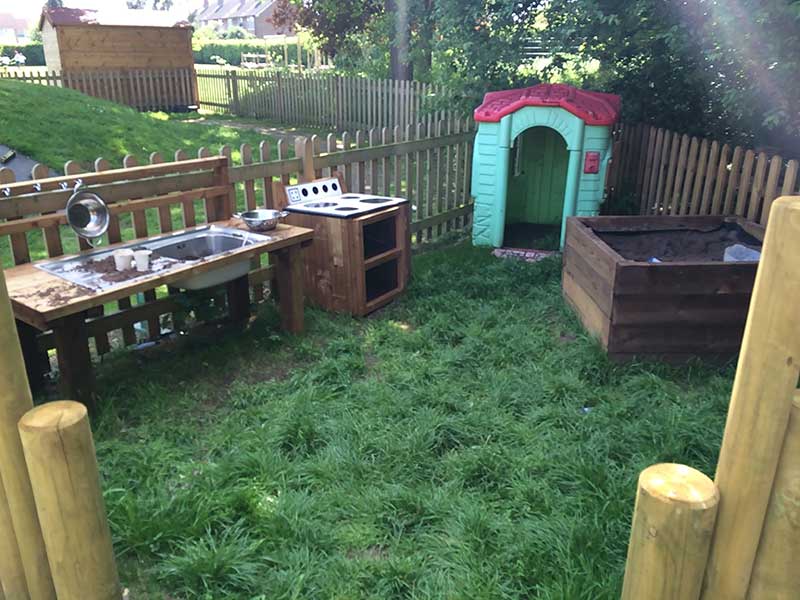 To create an area in which their pupils could get their hands dirty and interact with nature, we constructed a bespoke Mud Kitchen, complete with mud pit, and fenced the area off with a small palisade wall.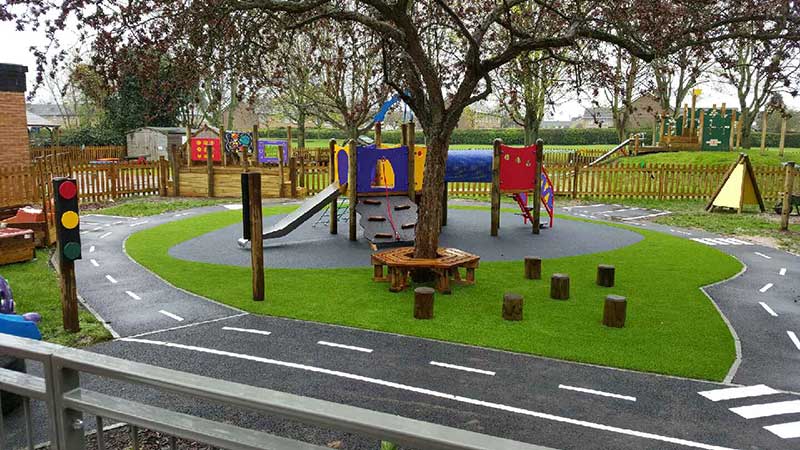 We proposed a roadway, to give some direction and movement through the scheme. It runs around the central play area and is complete with zebra crossings, traffic lights and parking bays.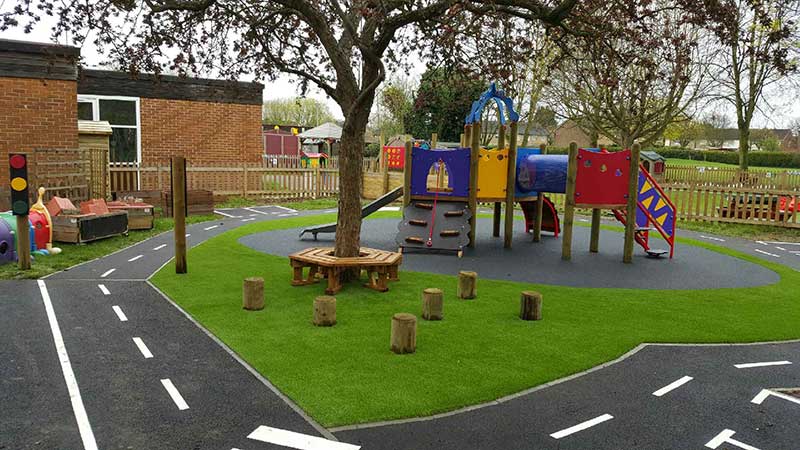 The centrepiece to the scheme was our Nogson climbing frame. A large, bright and colourful play unit that features multiple challenges like a barrel climber and crawl tunnel, Meadows loved the look of it in the centre of the scheme.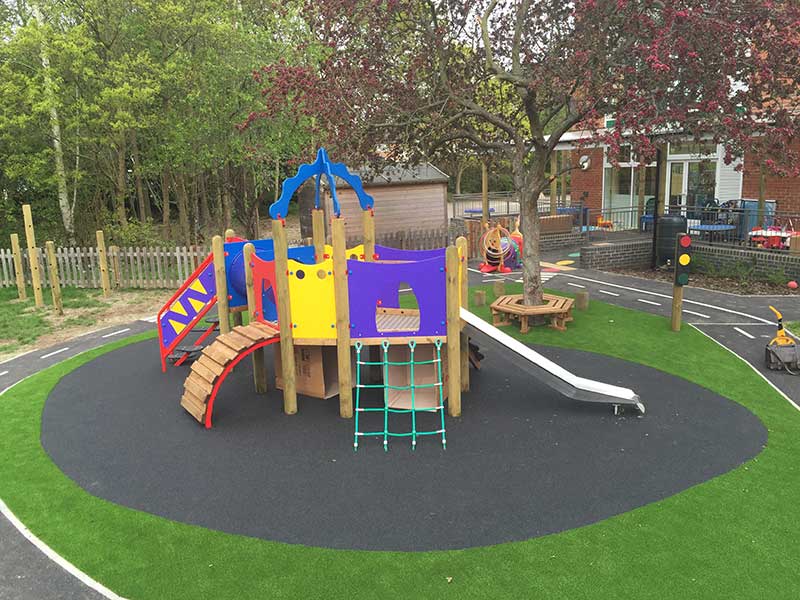 The Nogson sits on wetpour rubber and is surrounded by artificial grass, creating a neat appearance.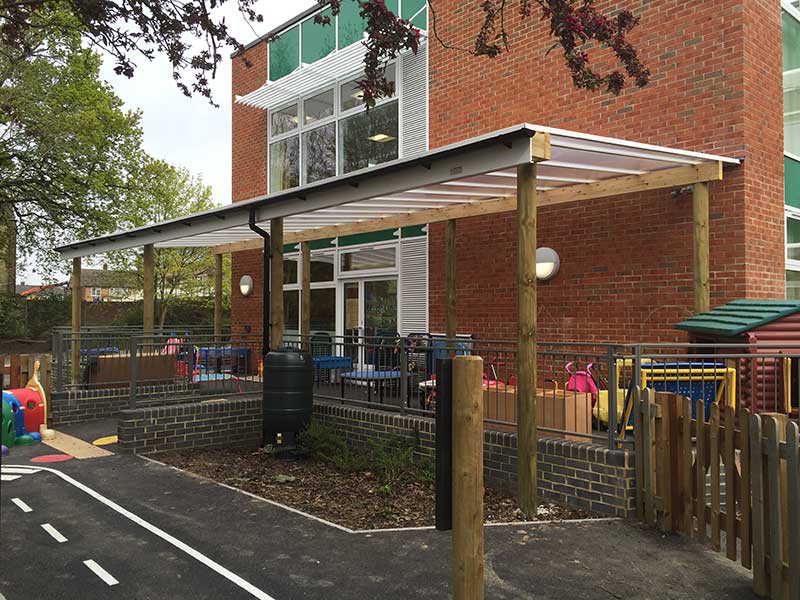 As part of the scheme we also proposed a canopy that could be used as shelter for supervising teachers, or somewhere to take a lesson outdoors in nicer weather.
Meadows loved the look of this neat and functional timber framed canopy.