Raynsford Academy in Henlow needed a complete redesign of their early years' outdoor space, and came to their local play equipment company, Setter Play.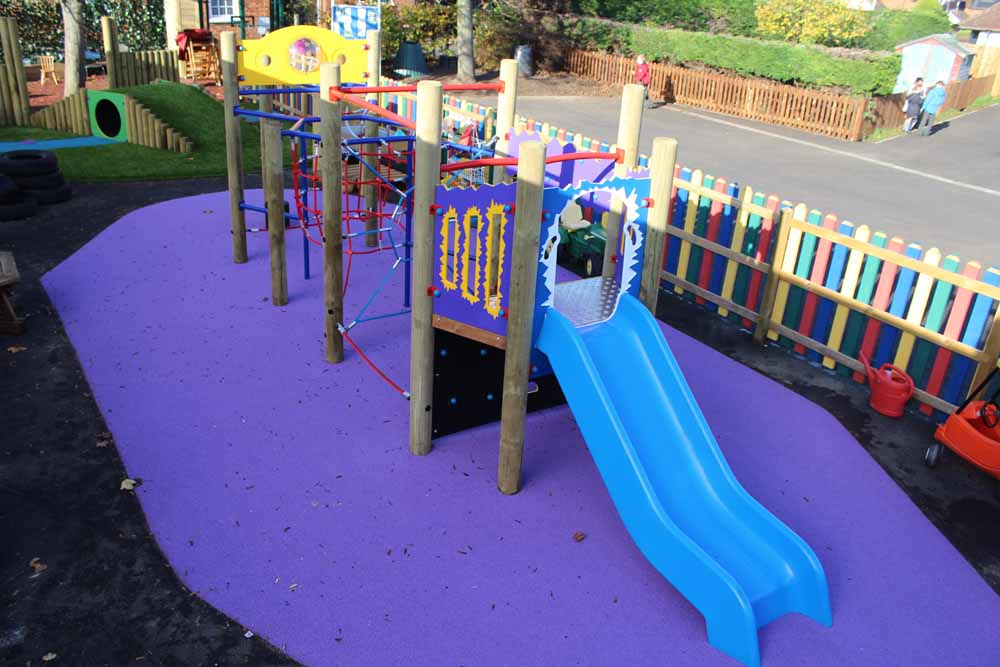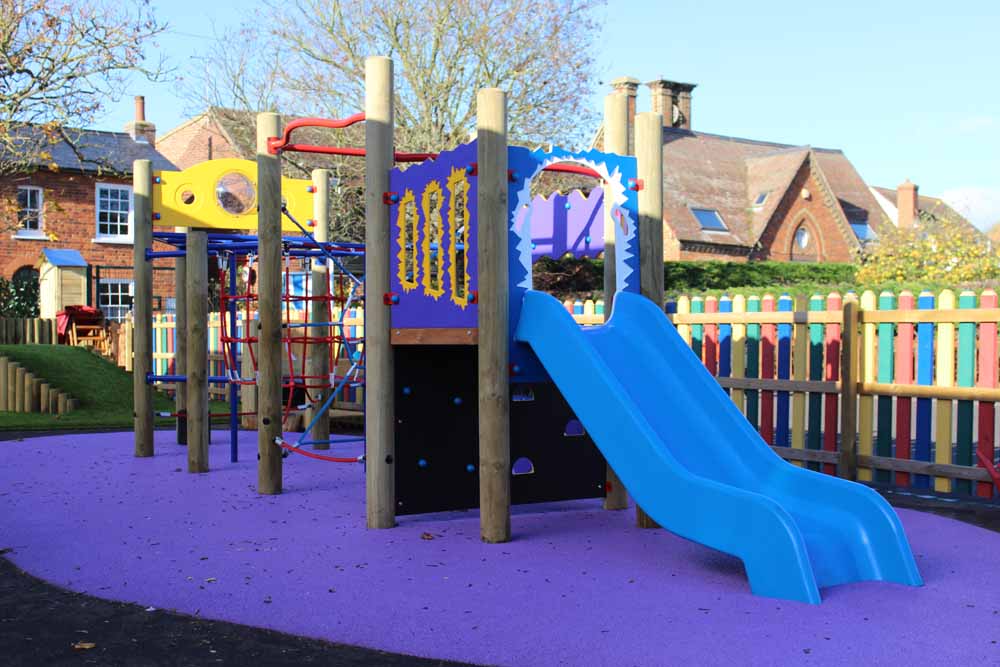 We designed a bespoke Spiffy, the Skinny Spiffy, to fit into the tight space they had available. The Skinny Spiffy packs a load of activities into a small space, and has the strength of being a non-prescriptive play unit, which means Raynsford's pupils can approach it from and play on it in any direction, making it a climbing frame of lasting play value.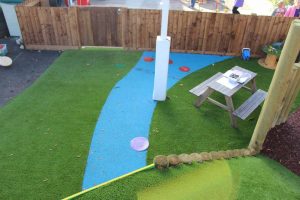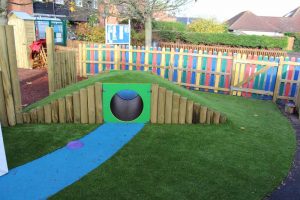 Raynsford also wished for a quiet storytime area, complete with bespoke storage for their costumes and props.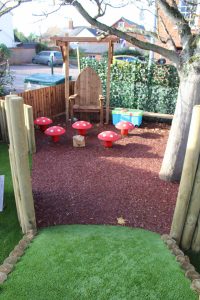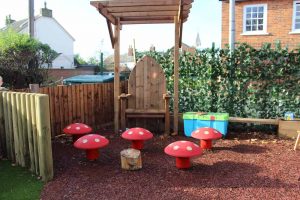 We installed a Storytime Chair, with a set of Toadstool seats for pupils to sit on. To access this area, we installed the classic mound and tunnel, which leads onto an area of neatly installed artificial grass.
Surrounding this area was a brightly coloured pencil fence.