We completed Eastbury Community School in Barking's key stage one playground in 2017, and they invited us back this year to quote for their key stage two playground, which was sorely in need of some play provisions after being left bare due to extensive building works.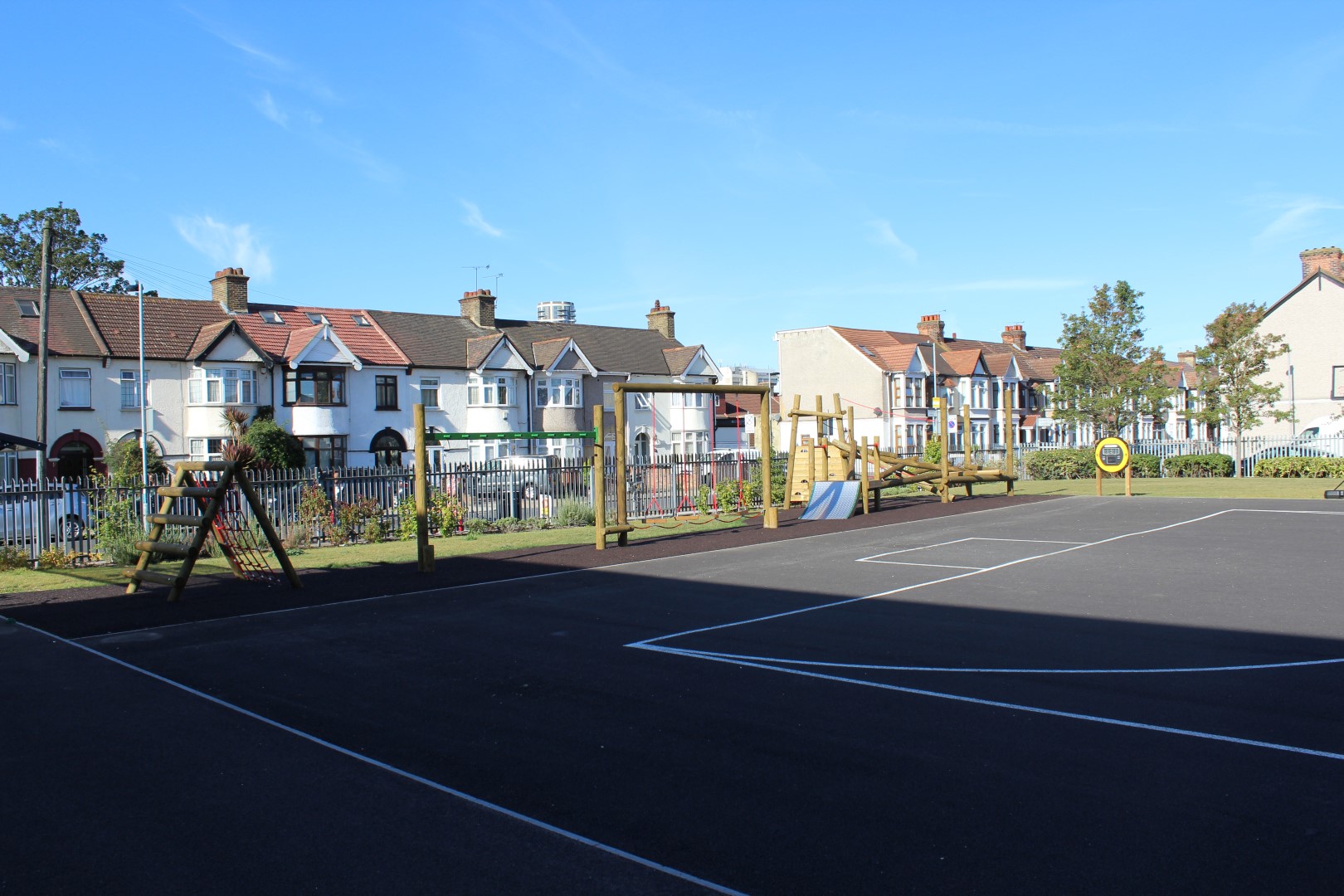 Our design won out, with an adventure trail and climbing frame offering lots of room for lots of their pupils to play together, and improve their health and fitness whilst having fun.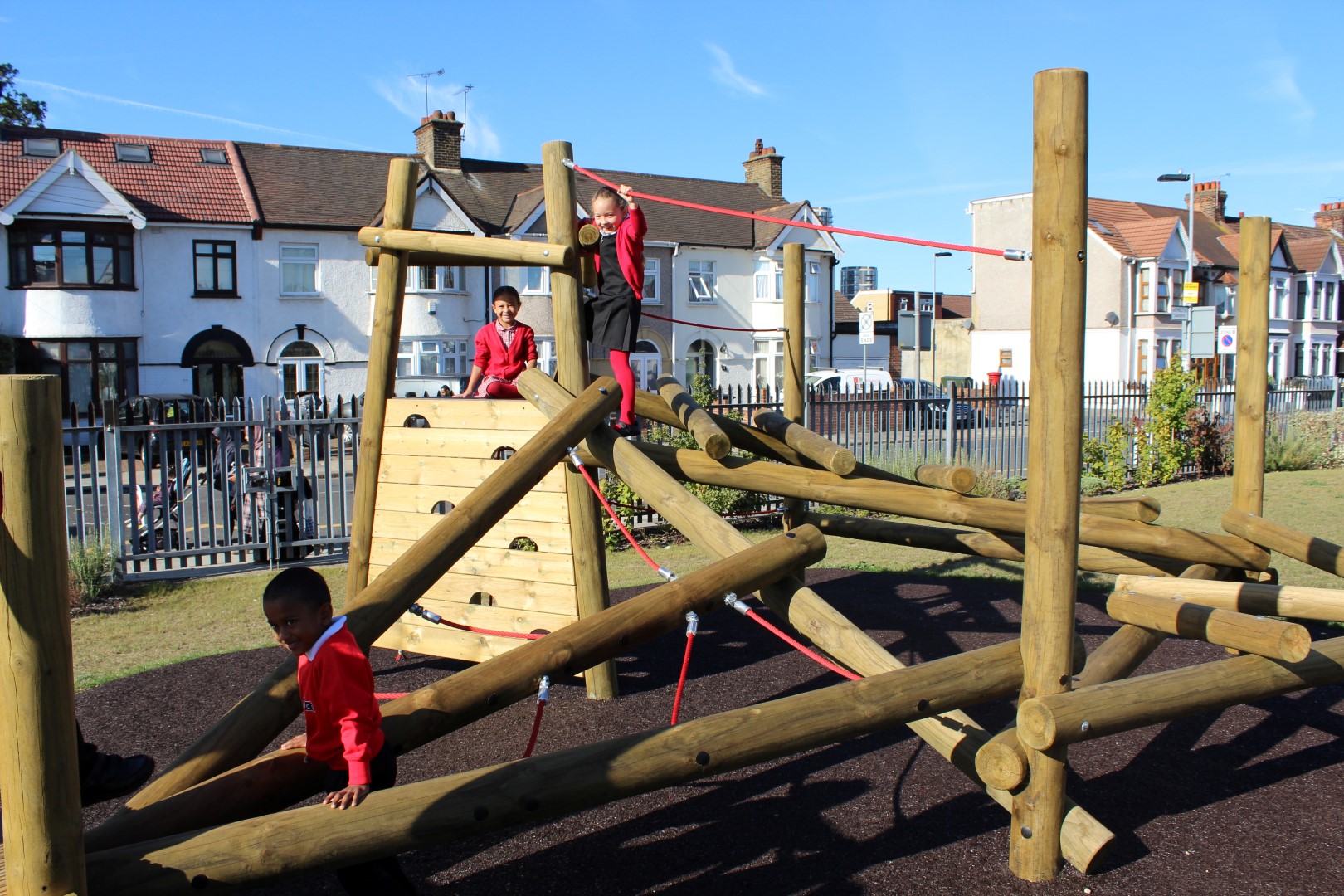 Eastbury settled on a variation of our ever-popular Twig Hill design, with a 1.5m-high triangular deck the starting point to clamber over the angled log and rope ladders, and attempt the high-level shimmy ropes too.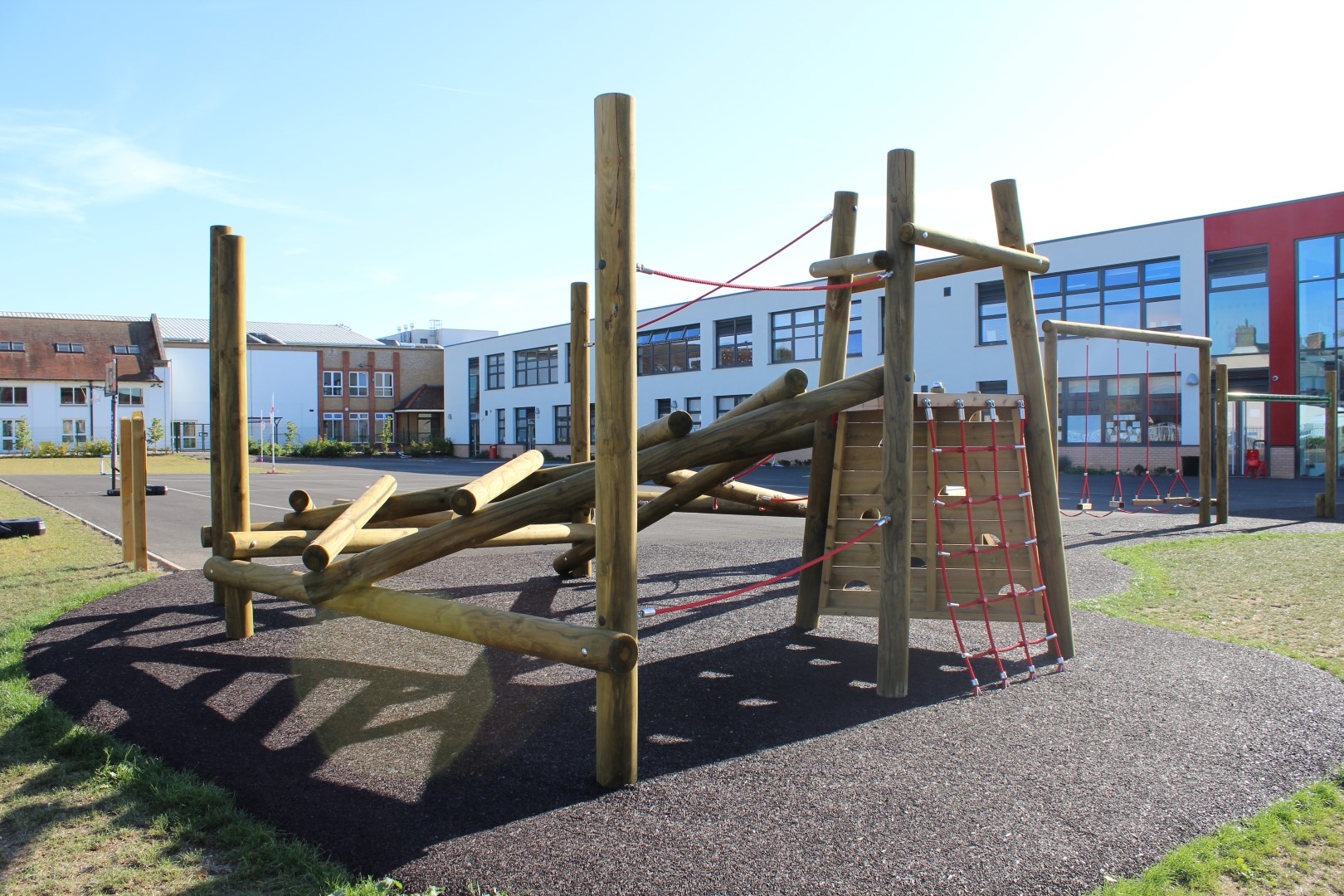 A scramble net and climbing wall offer more activities too, and help with physical development through play.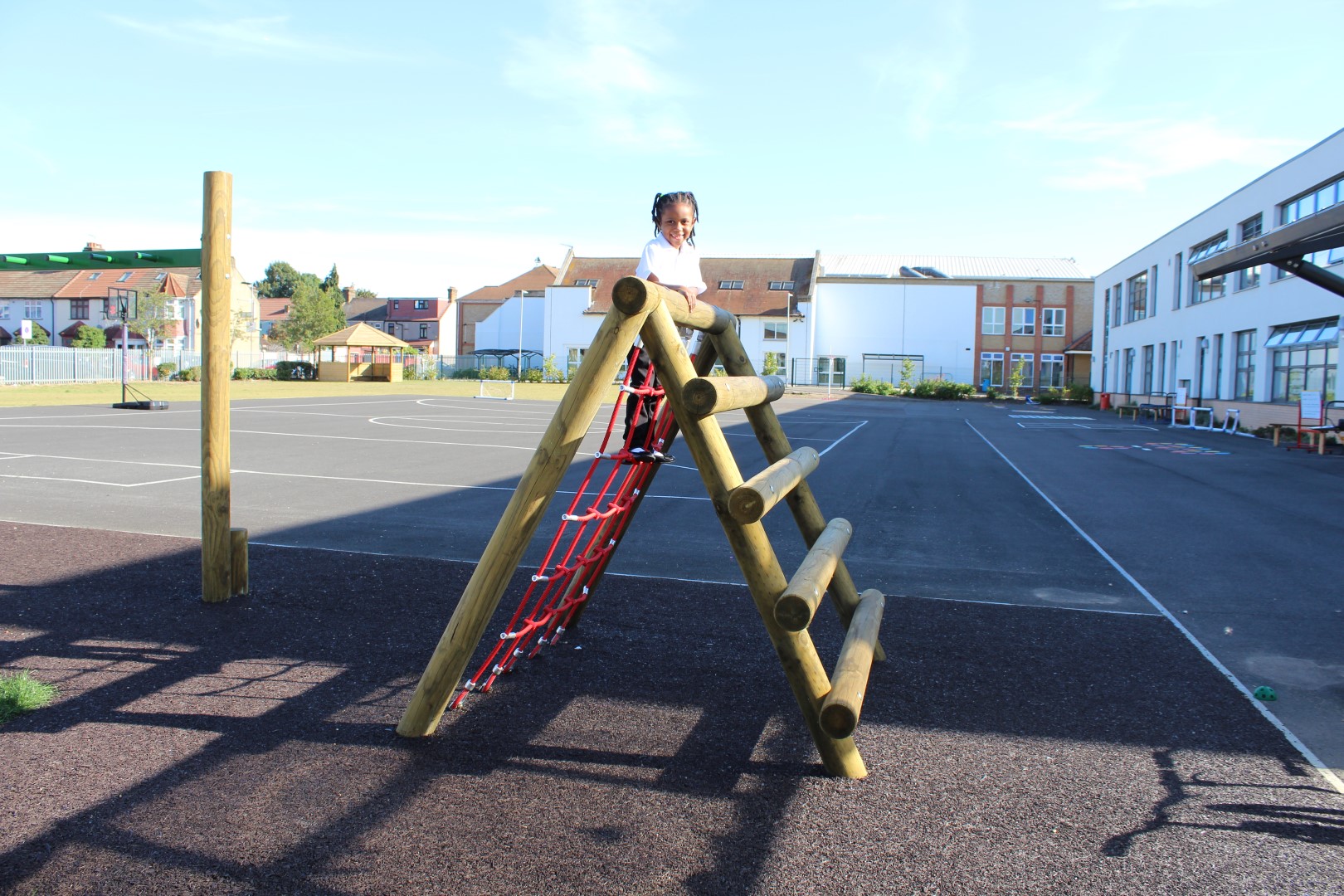 For once the children had permission to be photographed enjoying their new play area!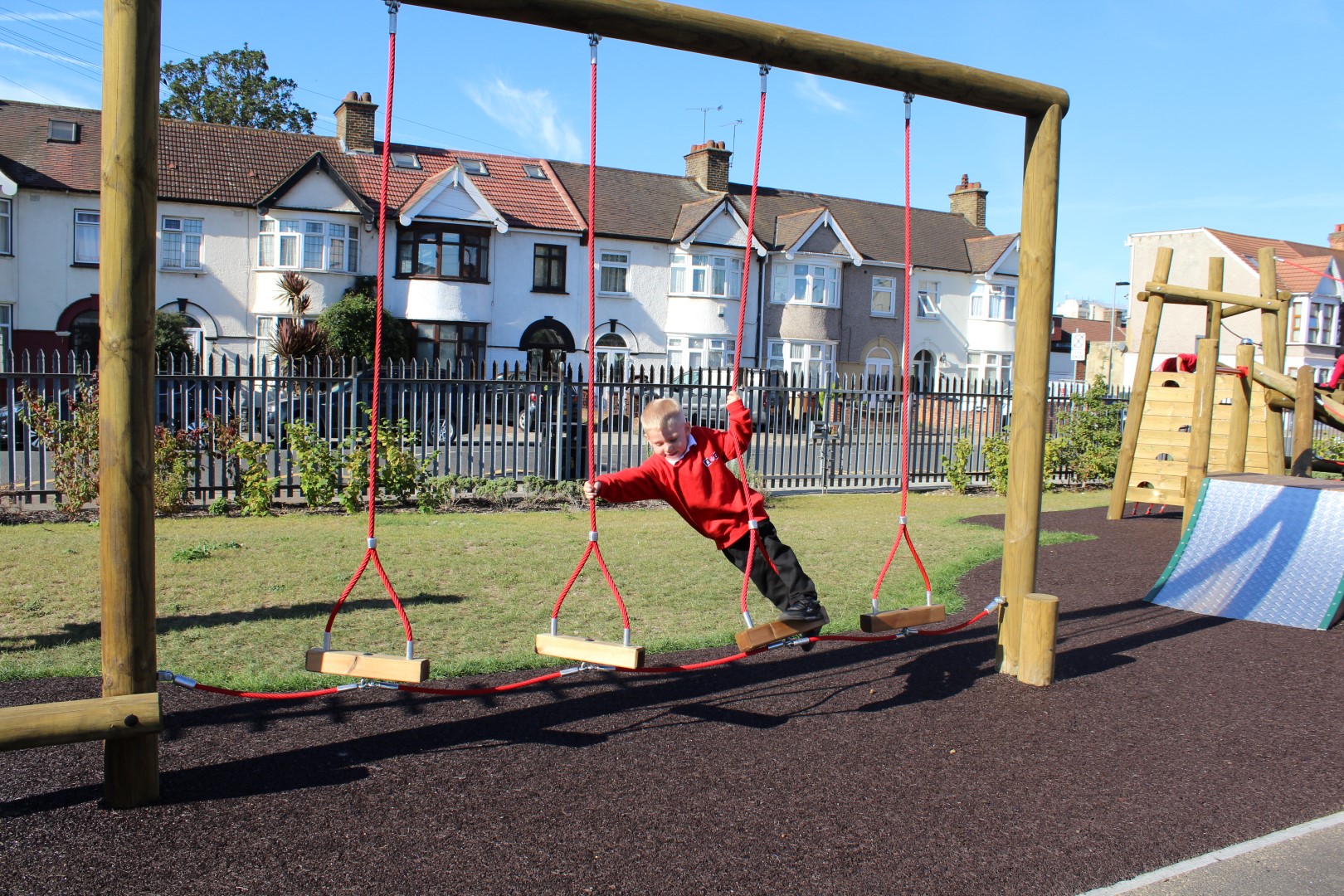 A brave attempt – and one that will provide a fantastic sense of achievement when completed!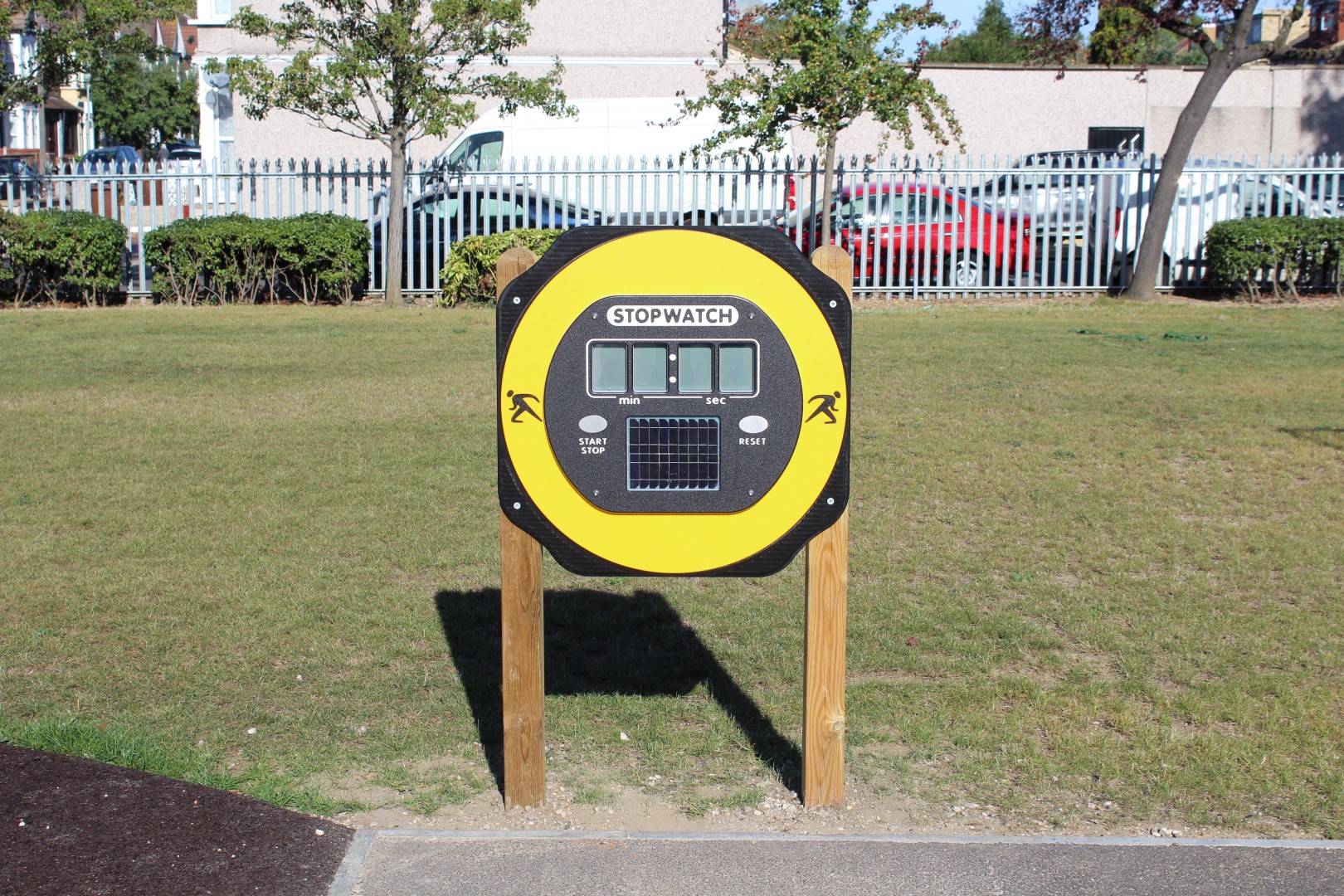 A special feature in the play area was a solar powered stopwatch, so that Eastbury's pupils can time each other whilst they complete the adventure trail, and tie their new play area into exciting maths and PE lessons!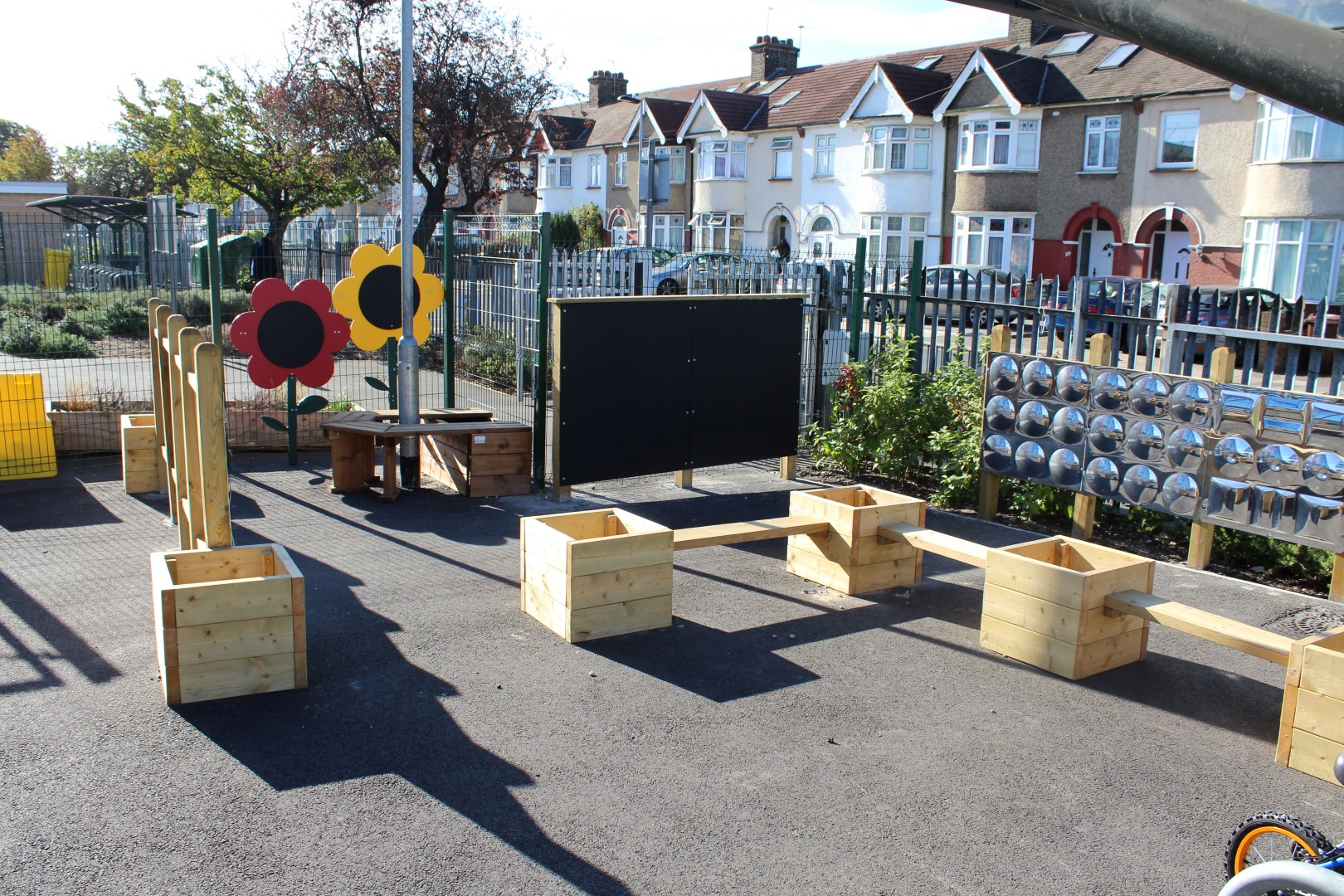 A bespoke feature that we designed especially for Eastbury is the creative corner, with lots of chalkboards to get create, wavy mirrors to create entertaining reflections, and benches for pupils to sit together and discuss their work.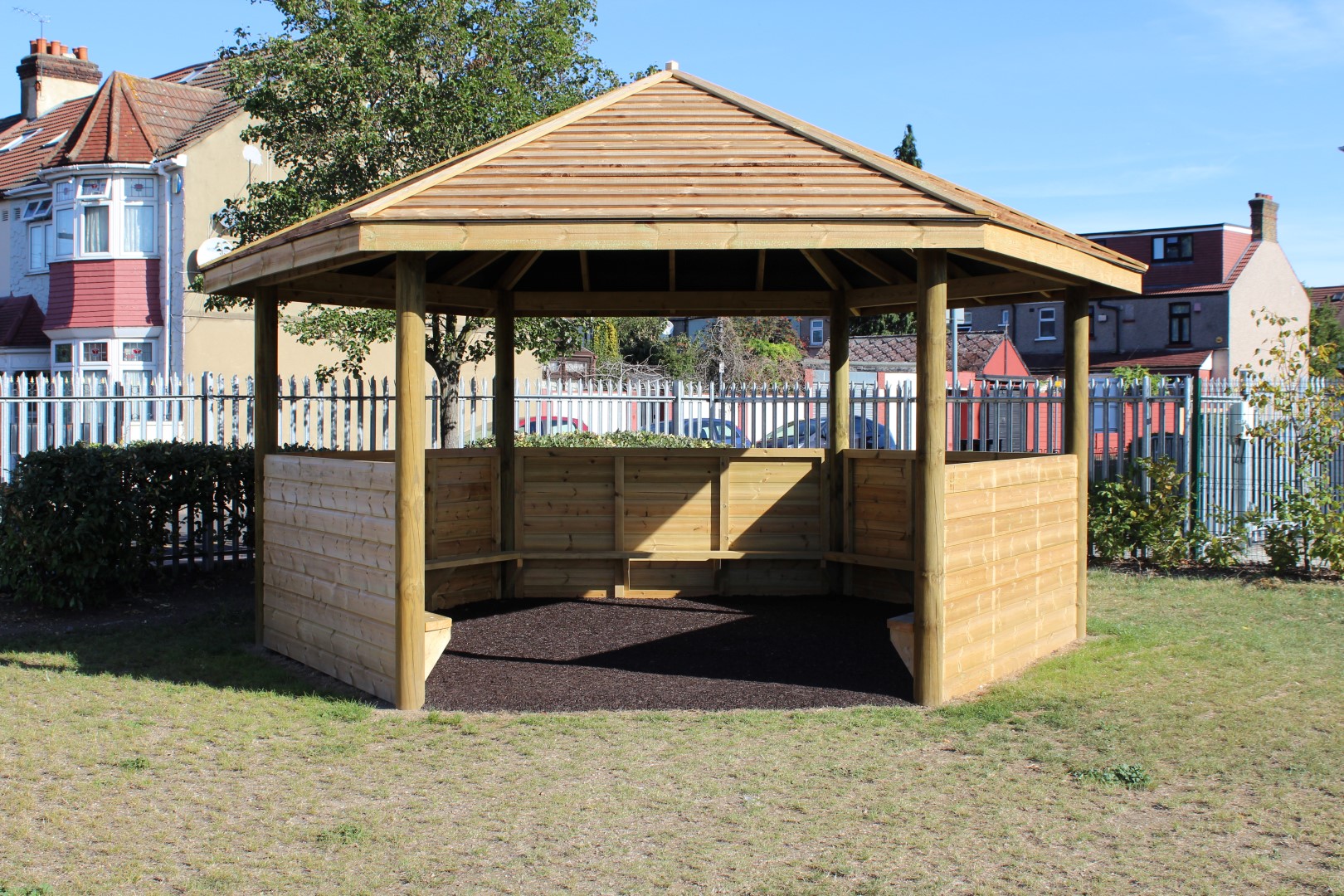 At the far end of the play area is a lovely timber gazebo, providing a space for up to 30 pupils to enjoy lessons outdoors.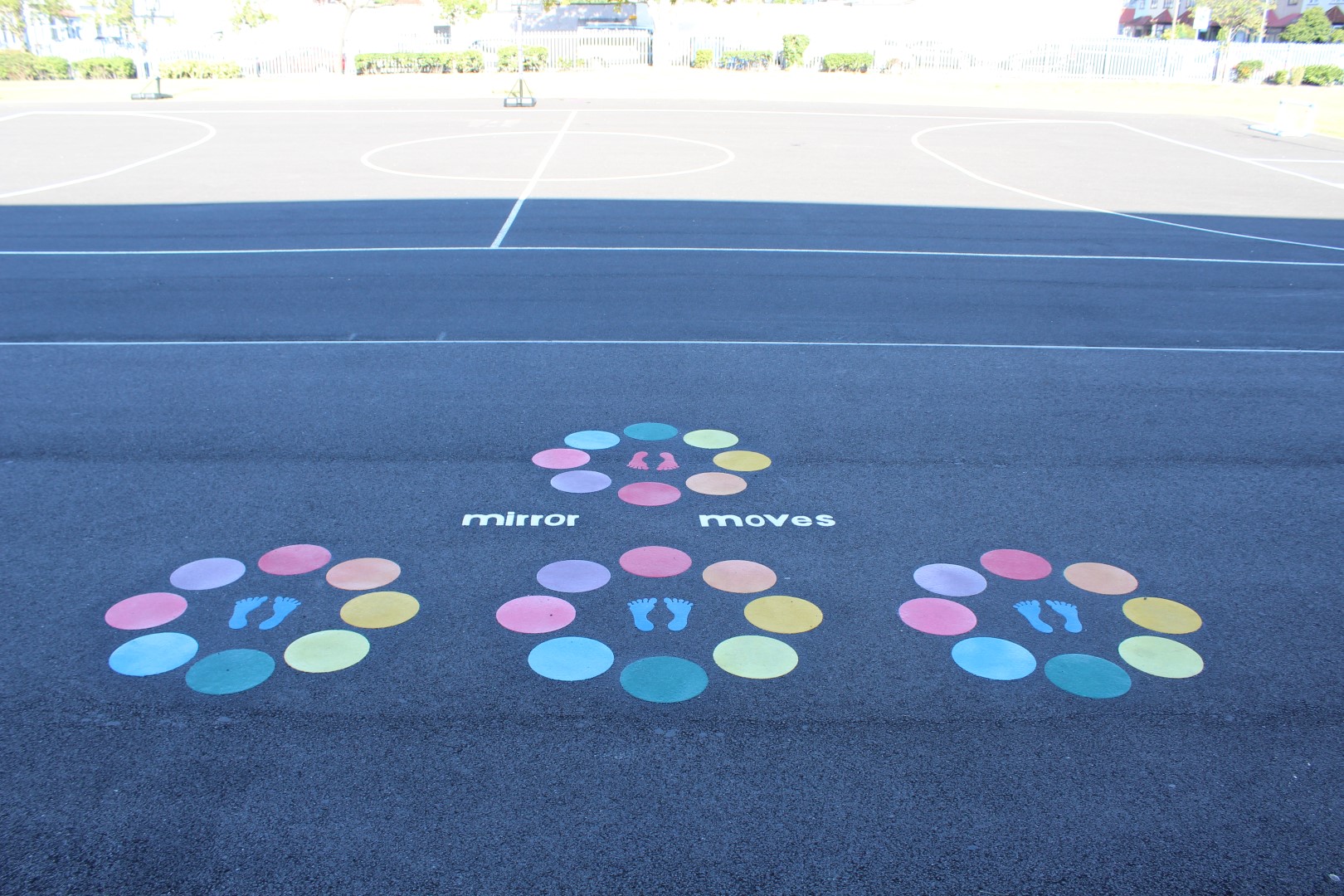 Adding a splash of colour to their tarmac play area are some vibrant thermoplastic line markings, with a dance studio for pupils to develop their own dance routines…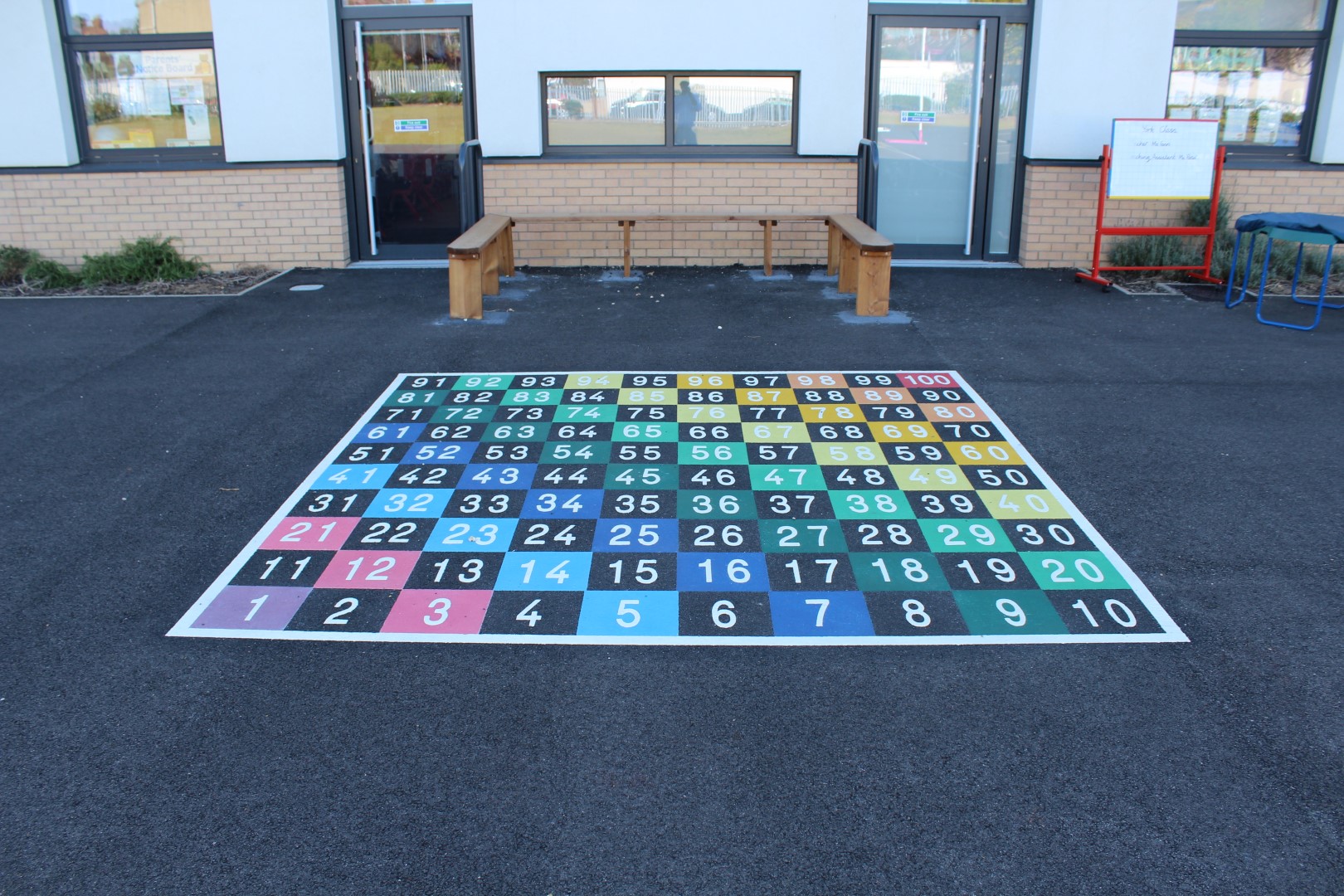 Alongside a number grid, target board, 4-square pitch, and 2 x exercise lanes to help improve their health and fitness through play.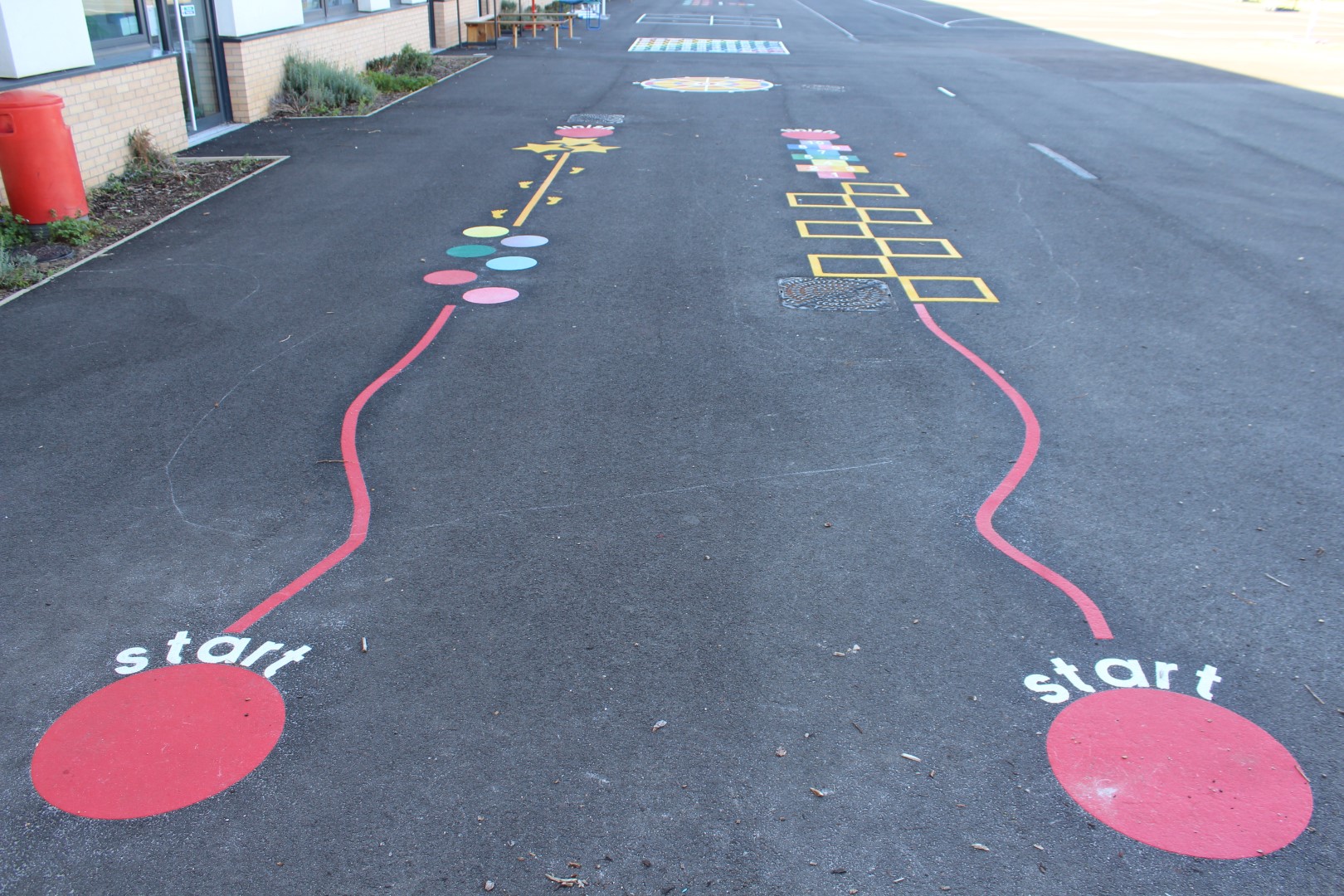 There's nothing better in this industry than being invited back to do more work by a happy school, so we're hugely proud of the work we've completed for Eastbury Community School.