Stebon Primary School in Poplar, East London, selected Setter Play to deliver their playground transformation after raising funds for a couple of years.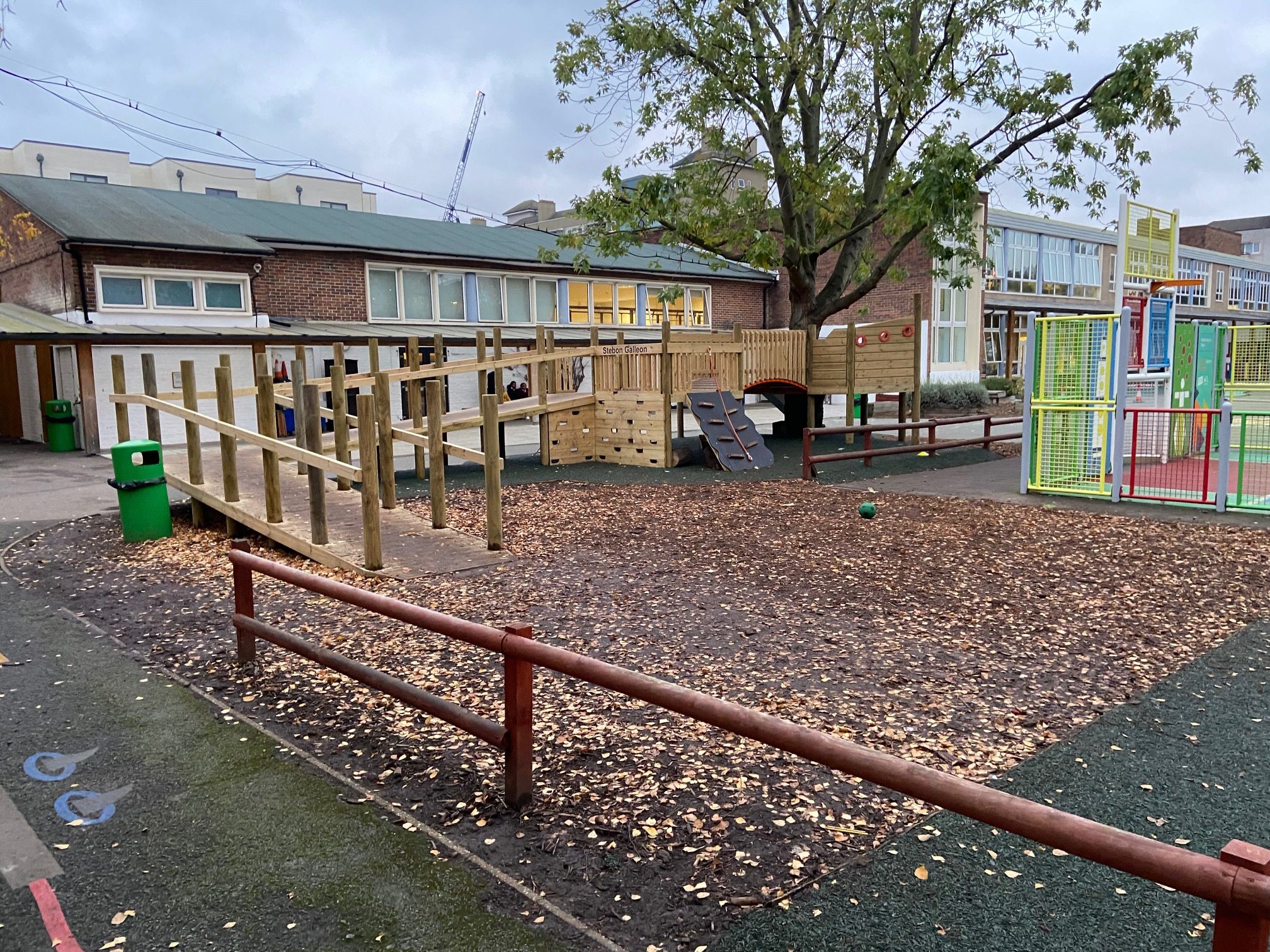 The key element of their brief was inclusivity, making sure that their pupils of all ages and abilities could join in the fun and reach the canopy of the tree.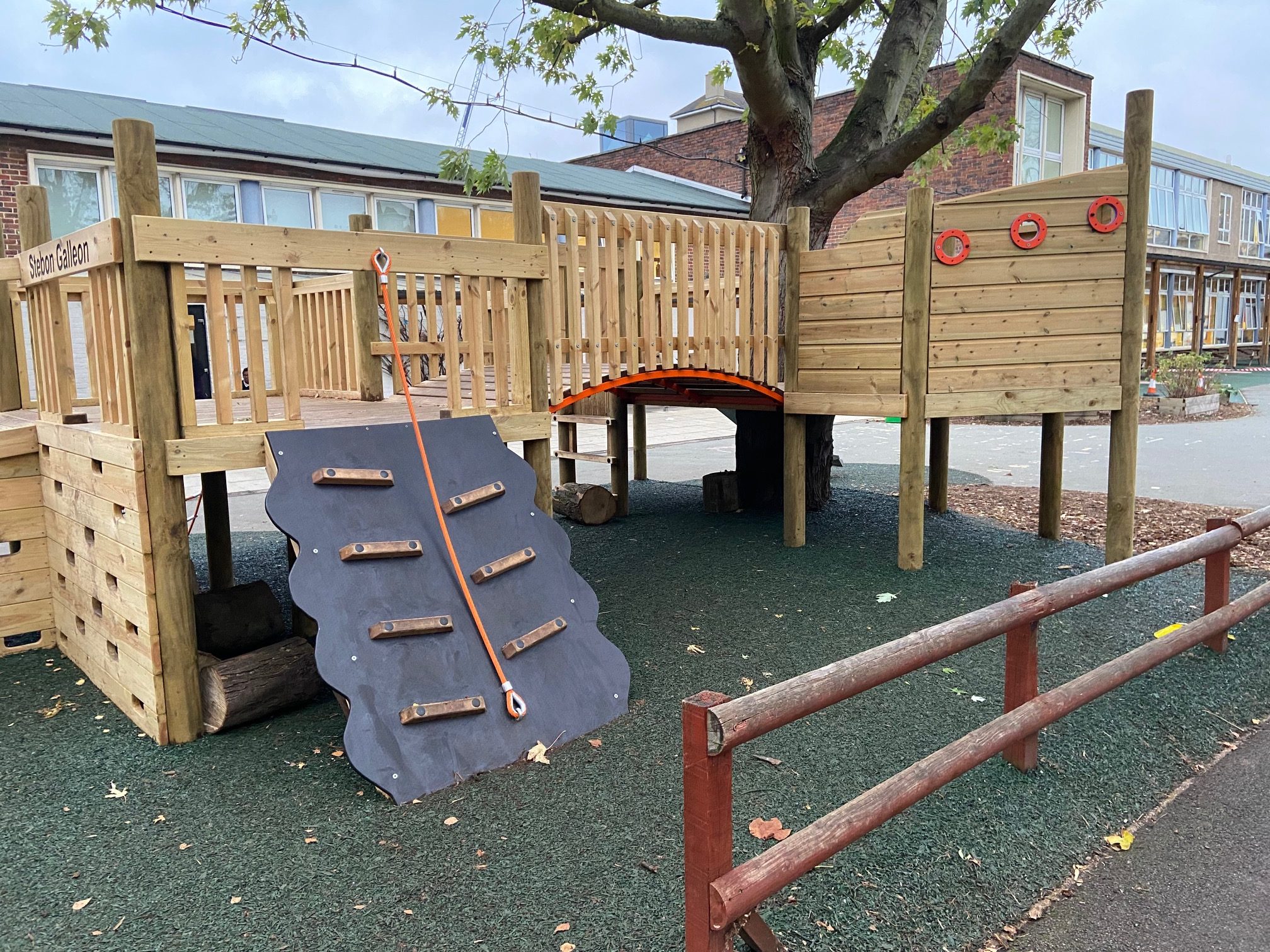 They also wanted to maximise play and educational value, with a mix of adventure- and imagination-play provisions and a chance to get their pupils nearer to the tree and closer to nature.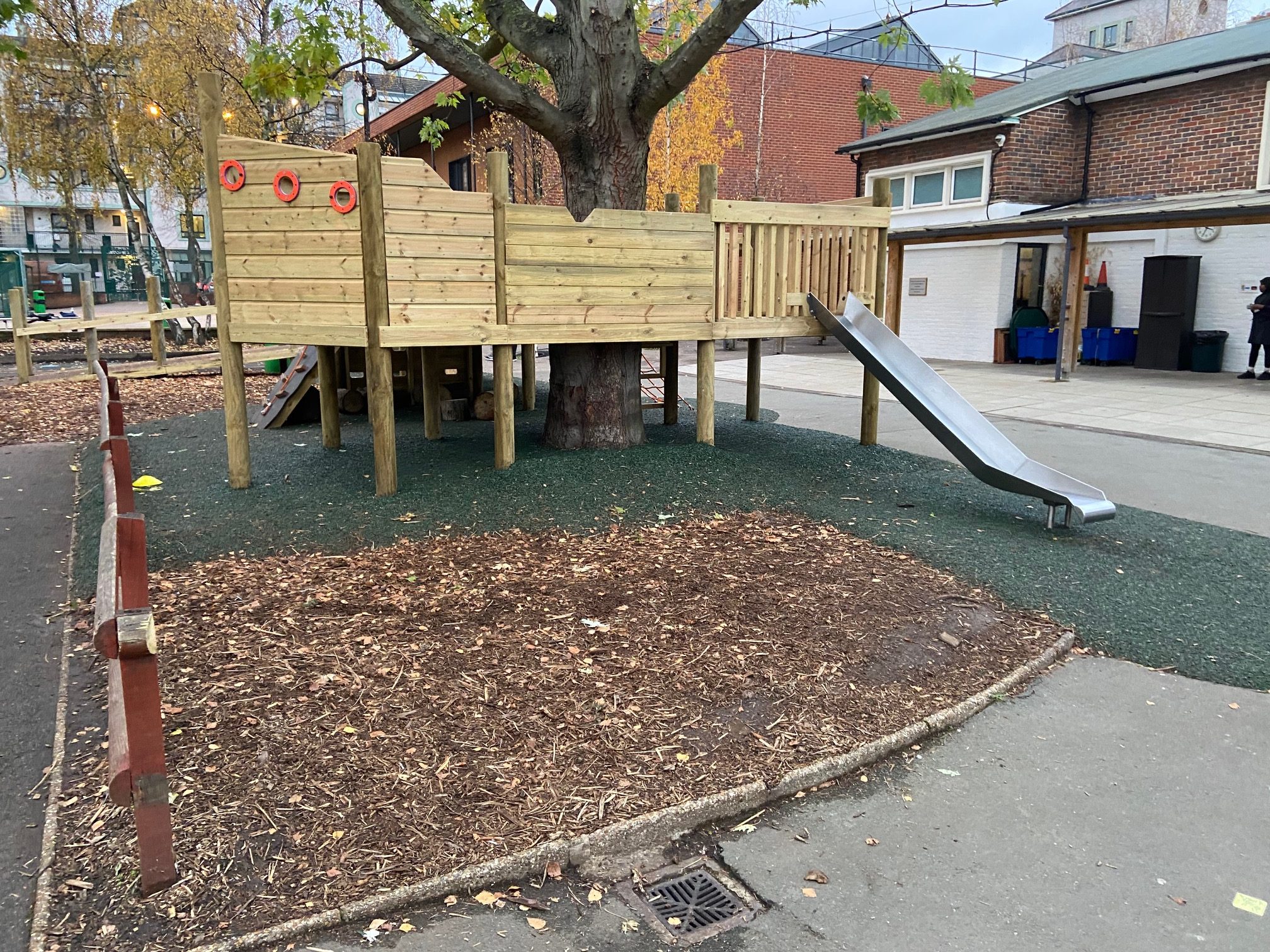 Having been successful in raising funds they also proceeded with phase 2 concurrently, with a bespoke spin on our Hambridge climbing frame including activities selected by their teachers, such as the aerial walkway and the fireman's pole.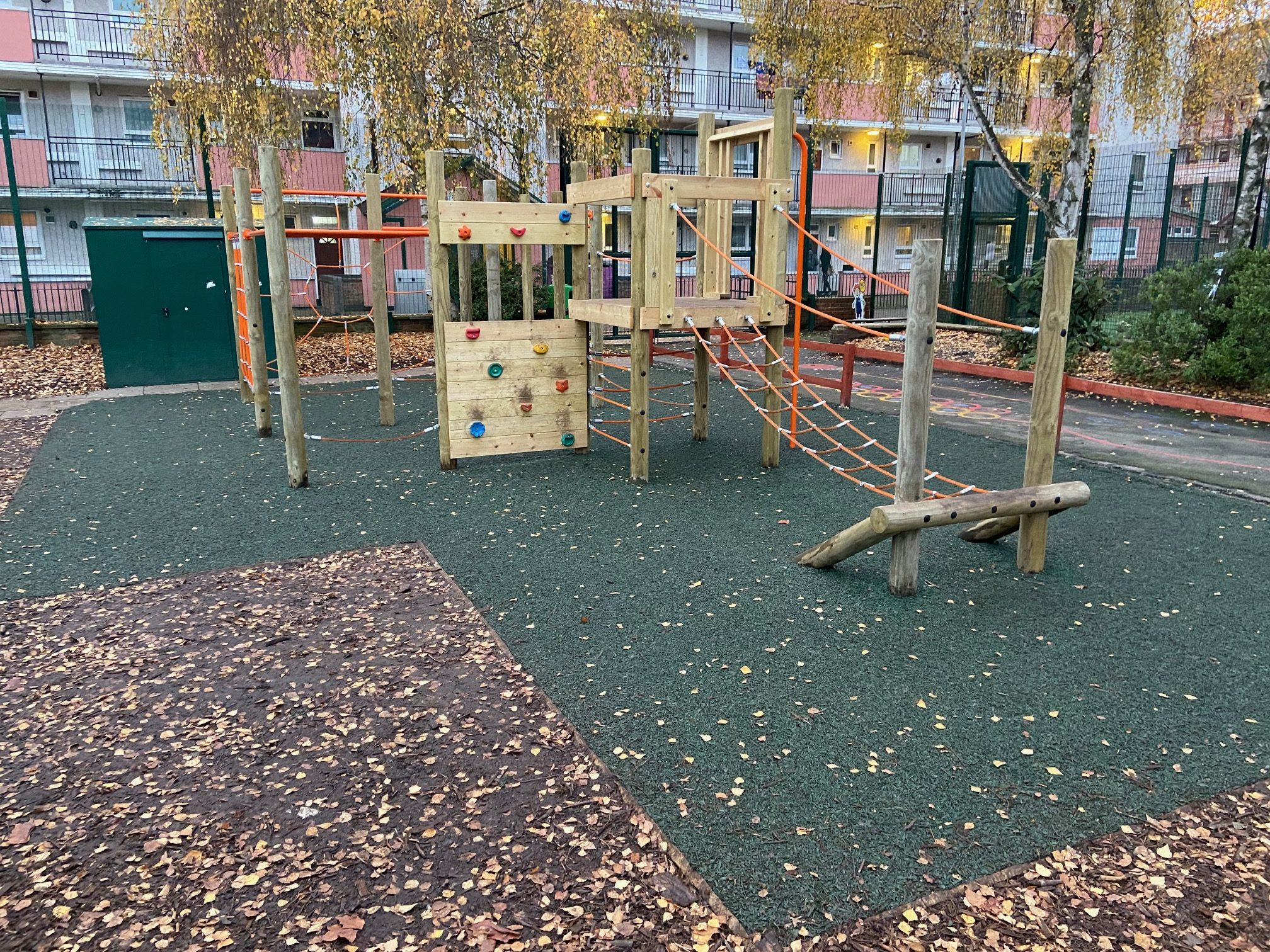 Hambridge is a fantastic free-form adventure that is perfect for promoting primary school aged pupils' mental and physical development through play.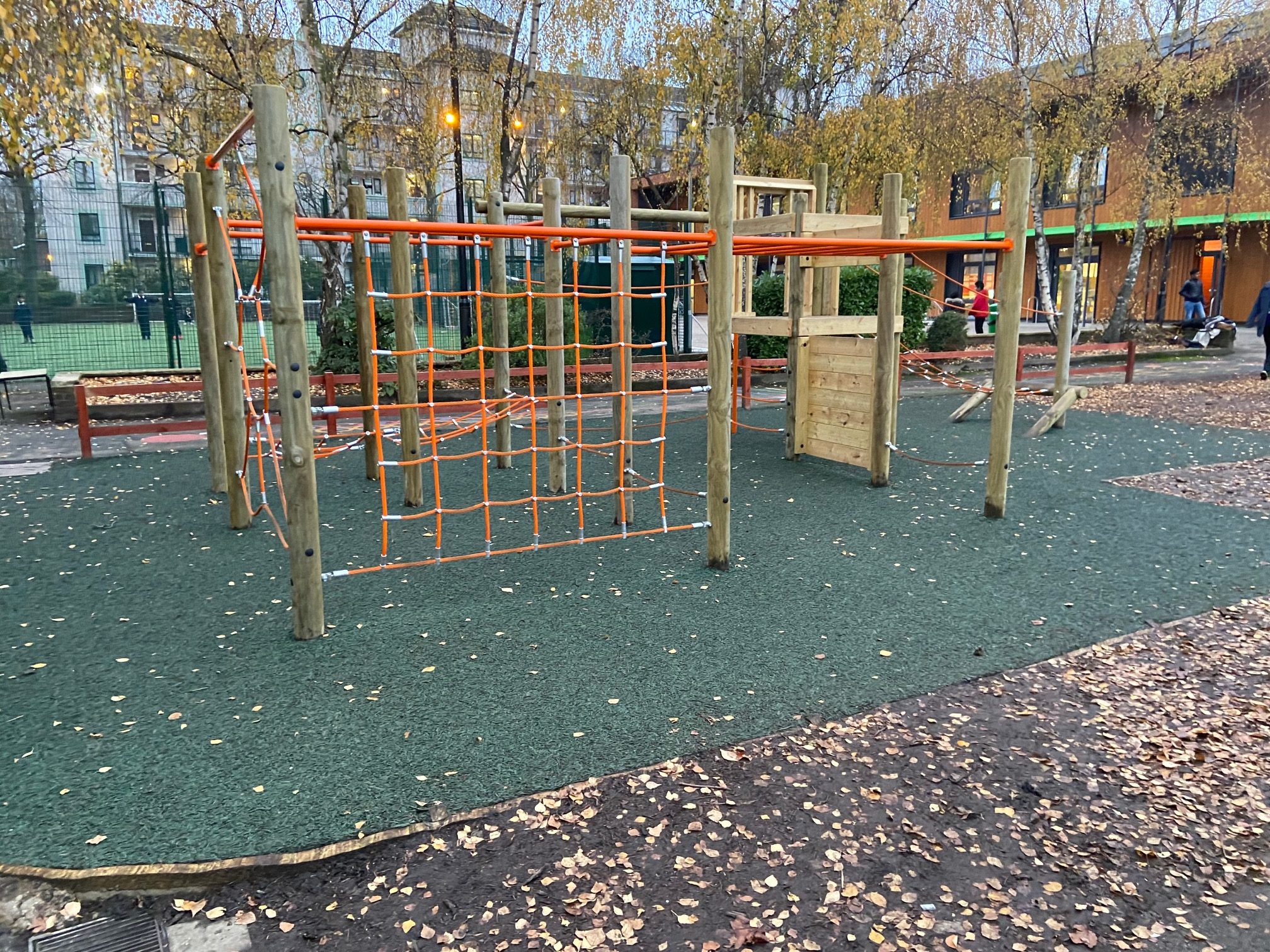 The finishing touches to the project were some line markings, including 2 x 20m activity lines, which included 'walk the plank' activities to complement the ship-themed treehouse.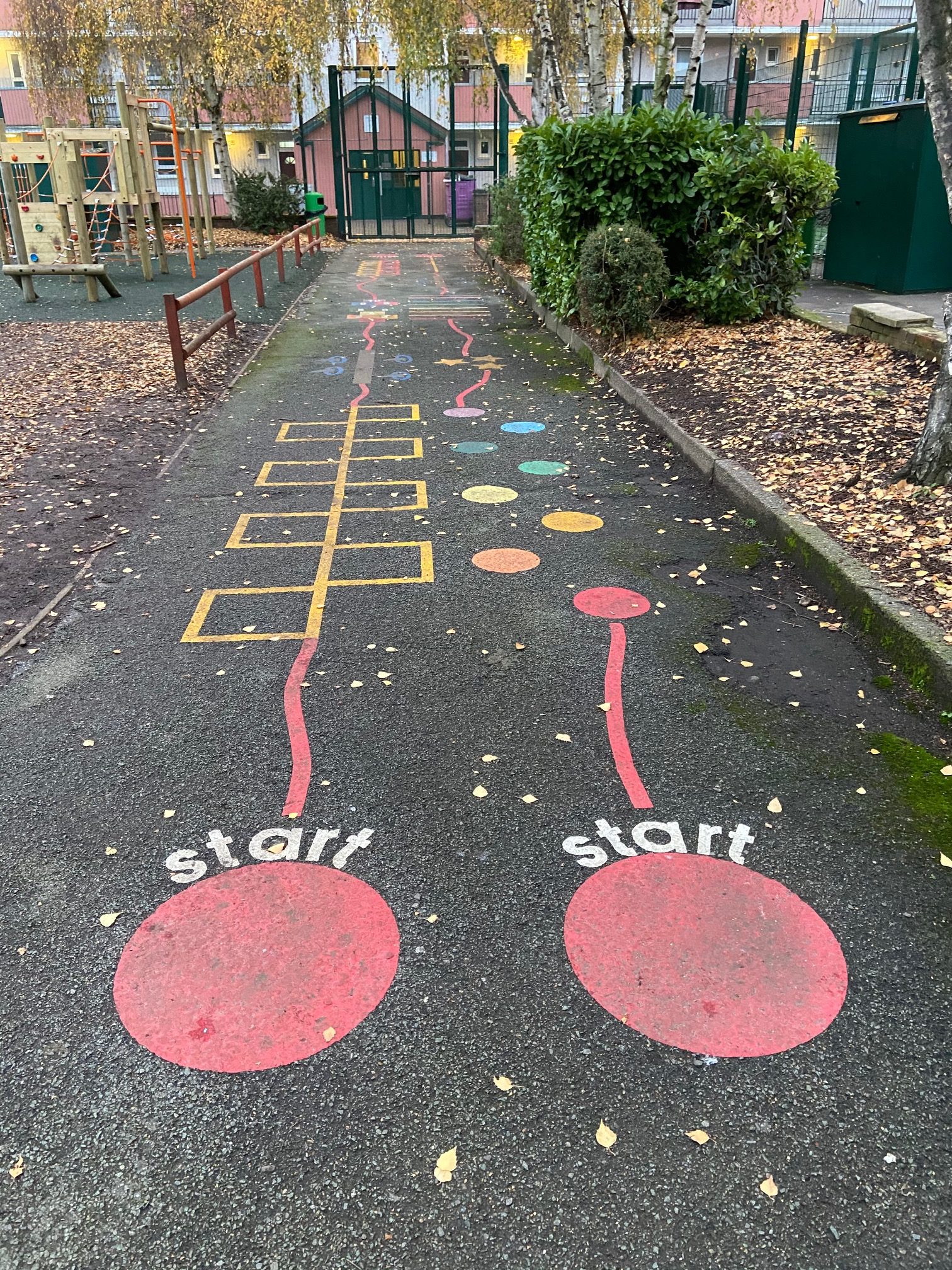 An enormous number grid injected colour and vibrancy into their main play area.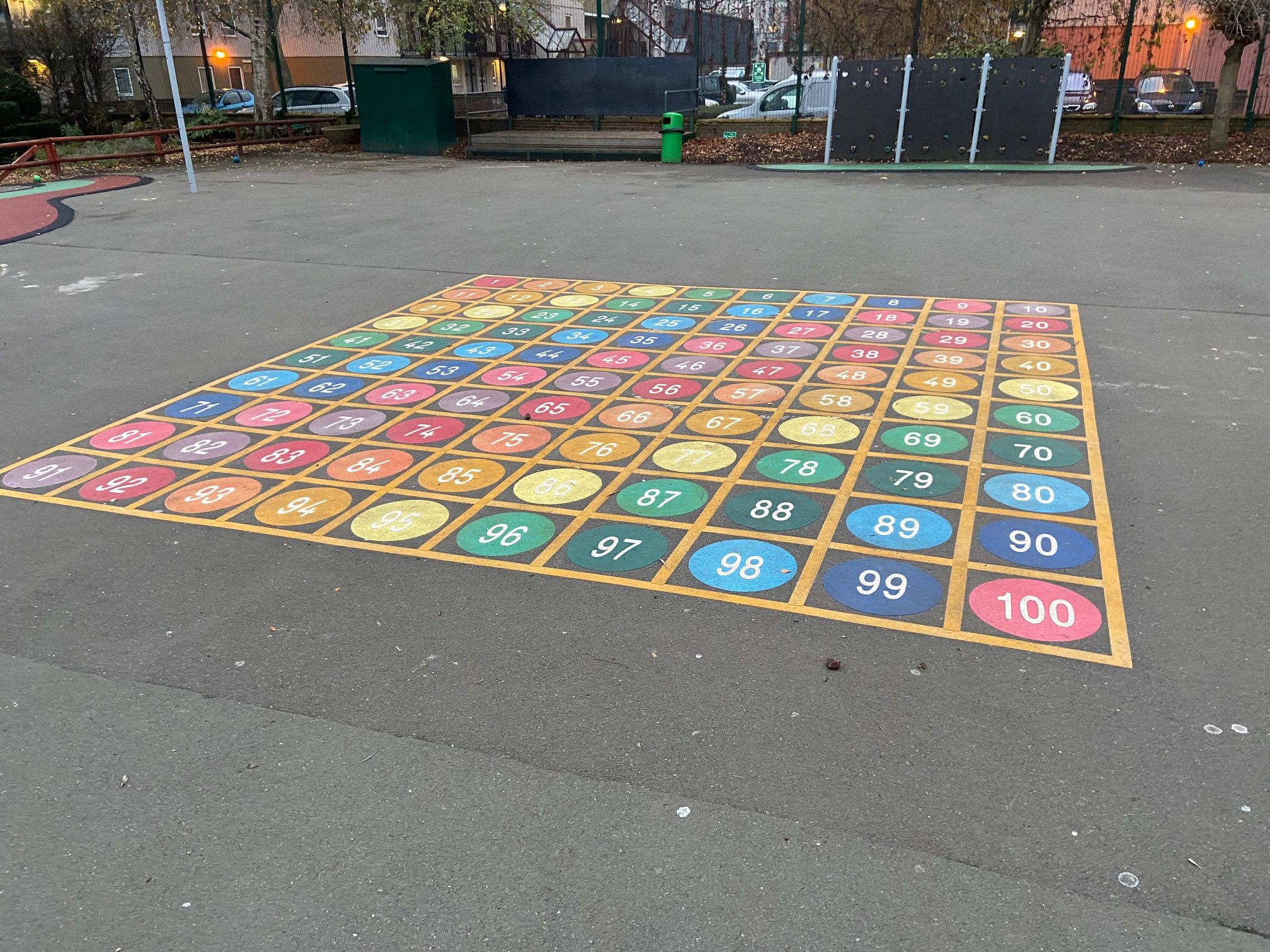 This was a special project that was a long time in the making, and we are very proud to have been involved.