We have been very lucky to create a great working relationship with St Peter's Primary in St. Albans, helping to redevelop all of their outdoor grounds after their huge extension project.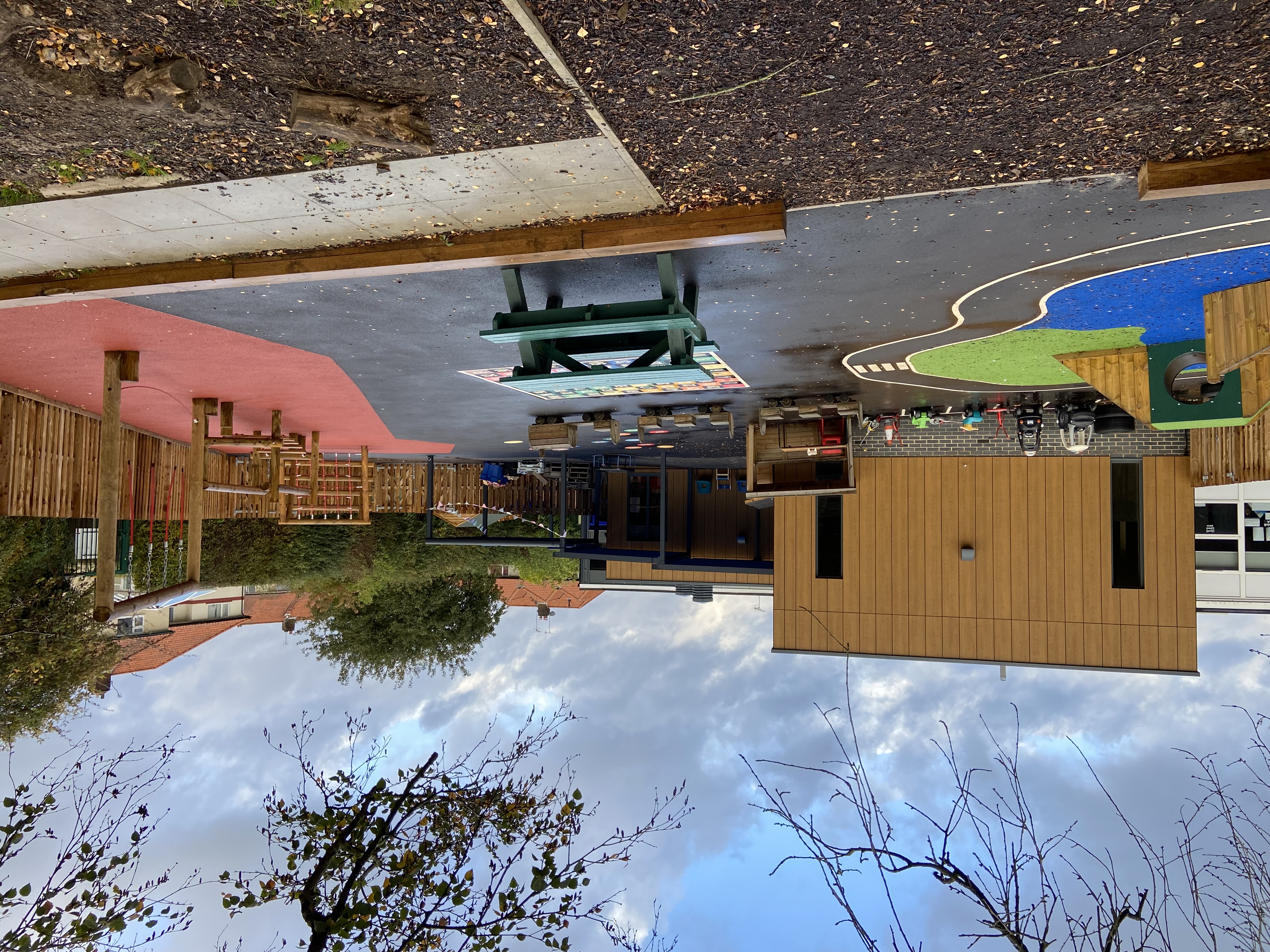 Their EYFS play area needed updating, and Setter Play were picked for the job due to our varied and cost-effective play scheme.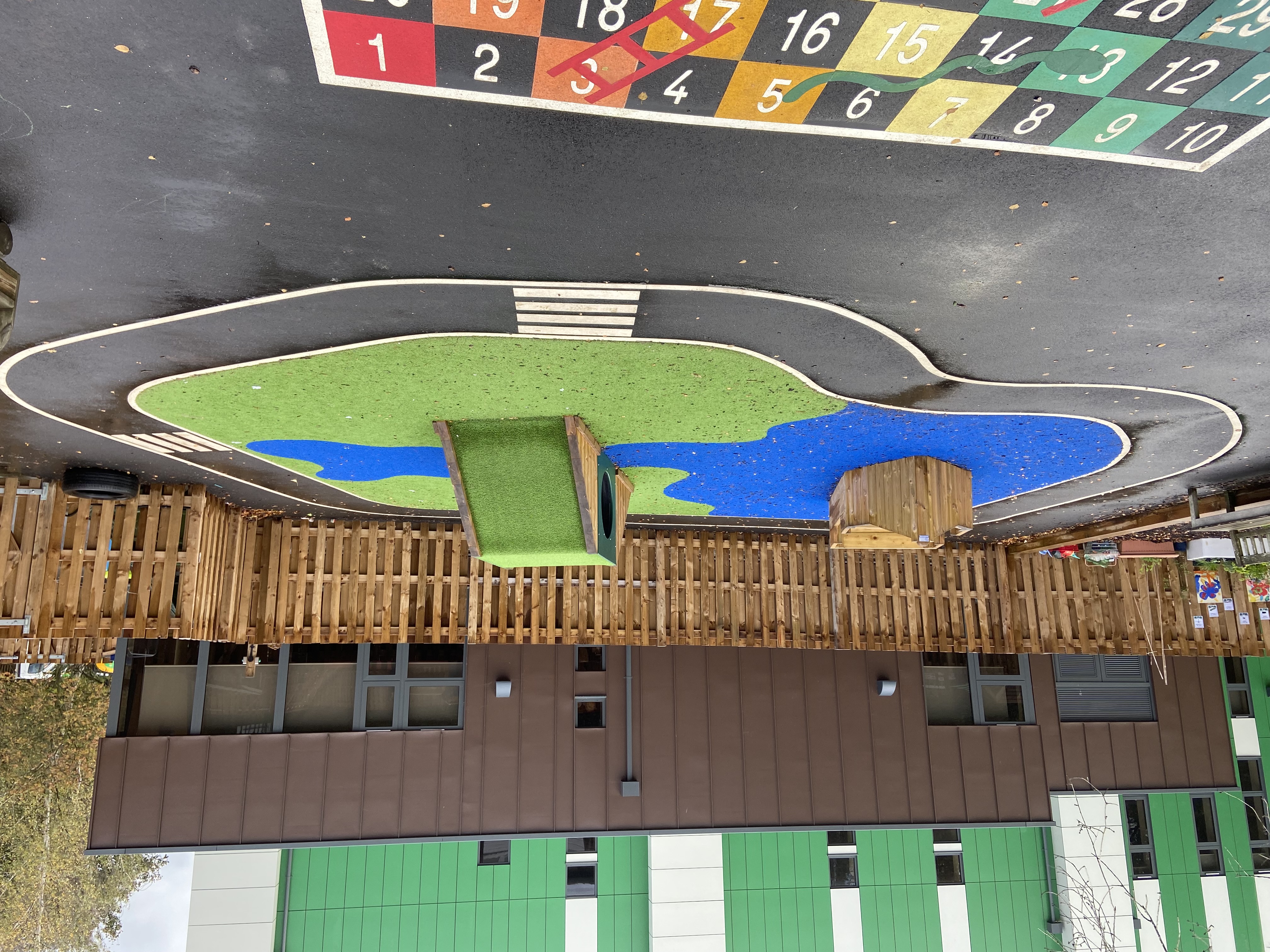 A roadway winds around an imagination-play space, featuring a mound and tunnel and a small play-boat.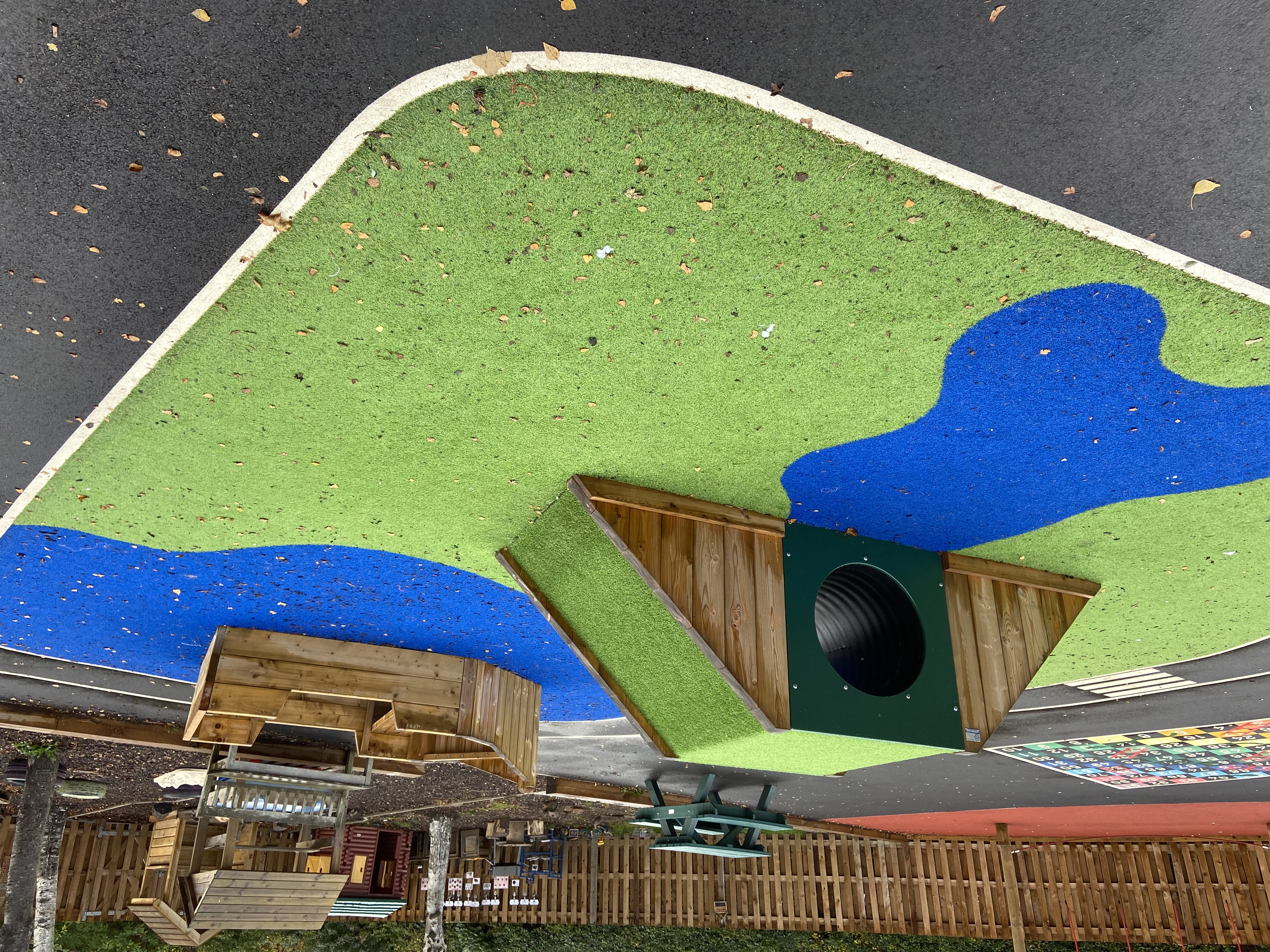 with an adventure trail opposite providing a focus on growing healthy and strong through play.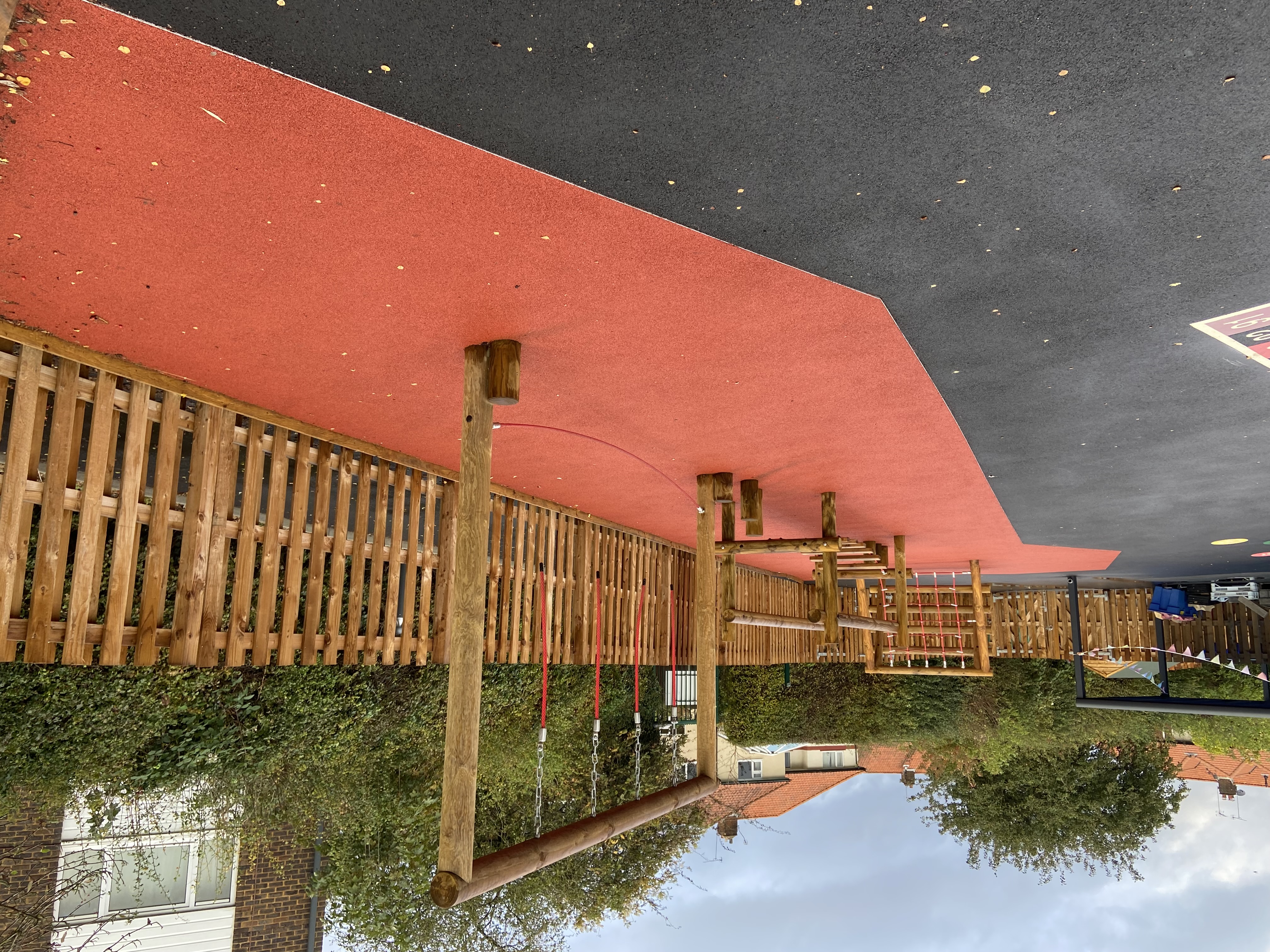 Phonemes stepping stones help pupils to sound out and form important combinations of letters whilst jumping around.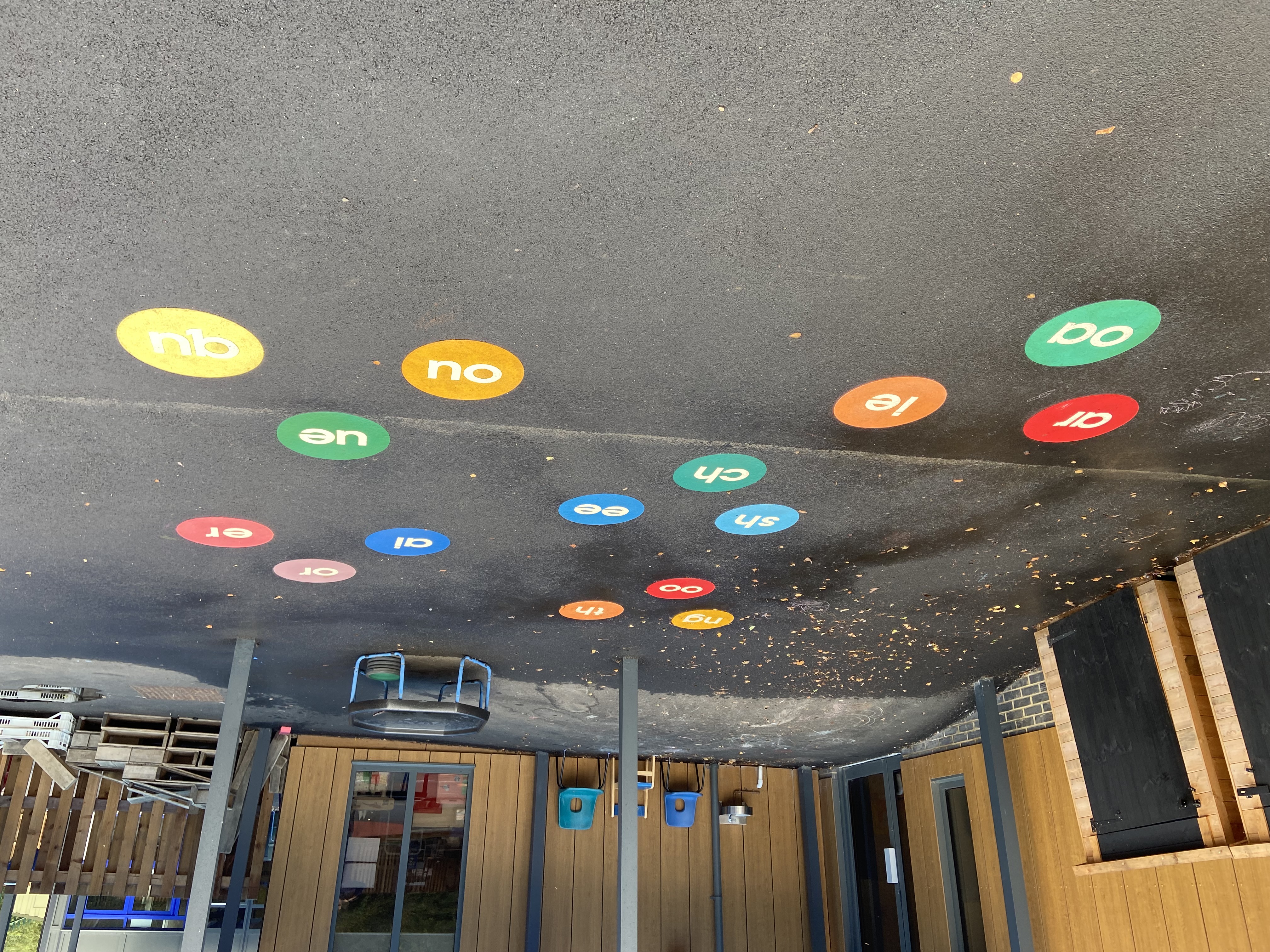 A giant and vibrant snakes and ladders board creates a fun activity with a maths focus.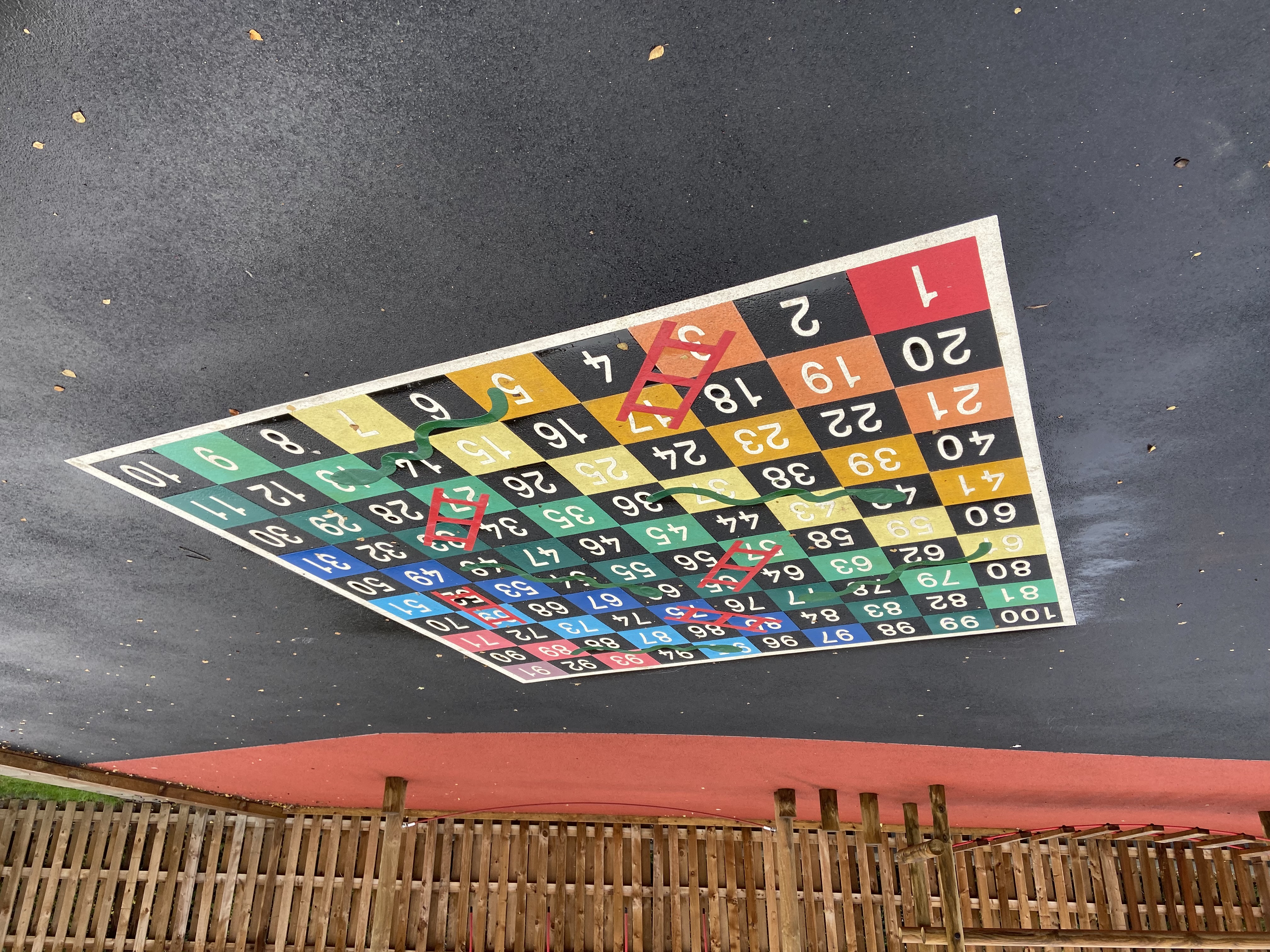 A playhouse completes their existing bark pit area, with a focus on socialising and creating stories and adventures.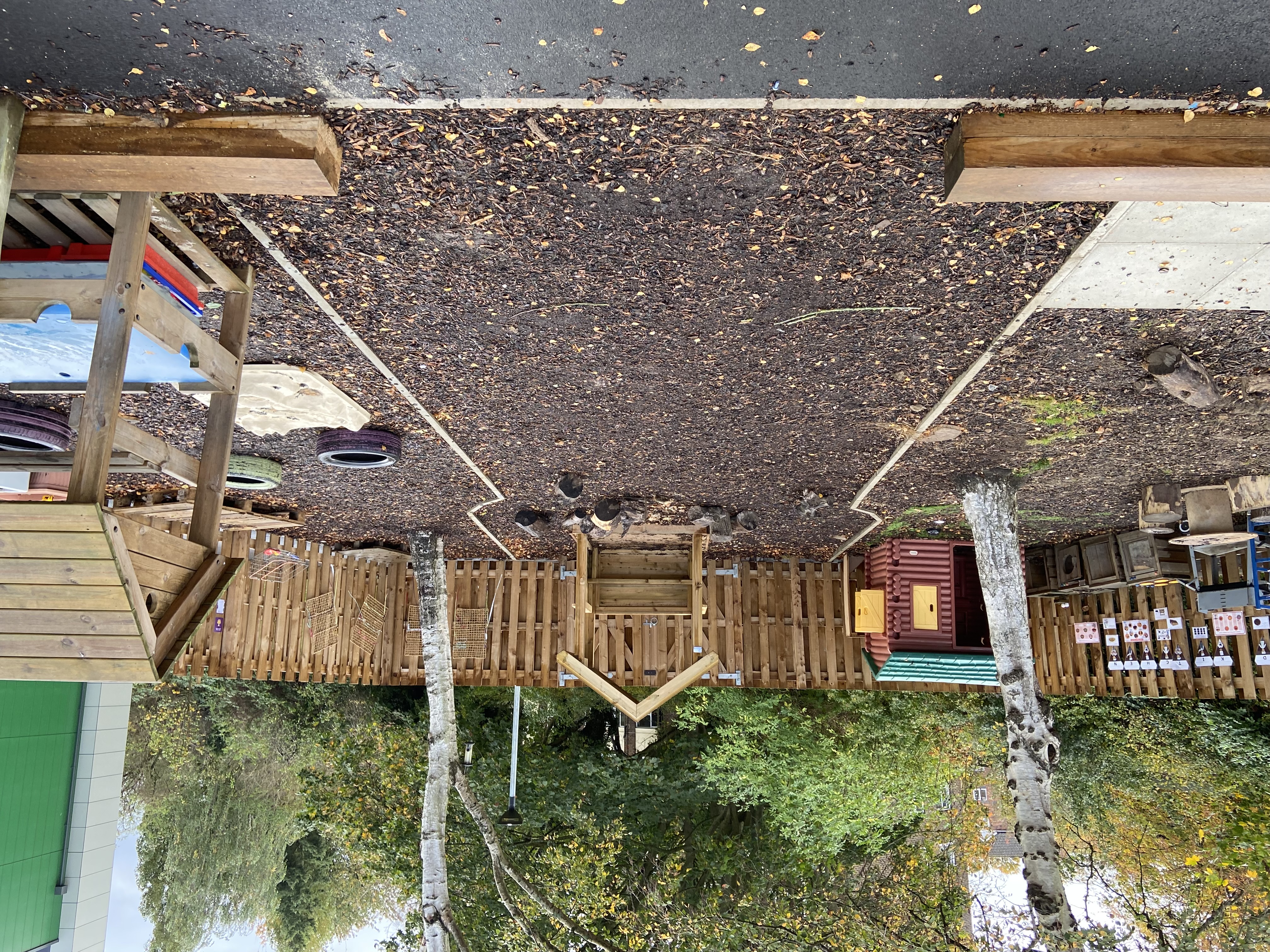 This vibrant and colourful scheme transforms the space and creates loads of different focuses for their pupils to enjoy.