As a premium outdoor classroom provider of nearly 25 years we take great pride in the finish and quality of our structures. This project in Nottinghamshire was no exception, with a custom specification to include polycarbonate panels in the roof for maximum light transmission, alongside balustrade panels around the sides for clear sightlines throughout.
This 10m x 5m structure creates the perfect space for Rosehill School near Nottingham to take lessons outdoors all year round – which all the more important in these times!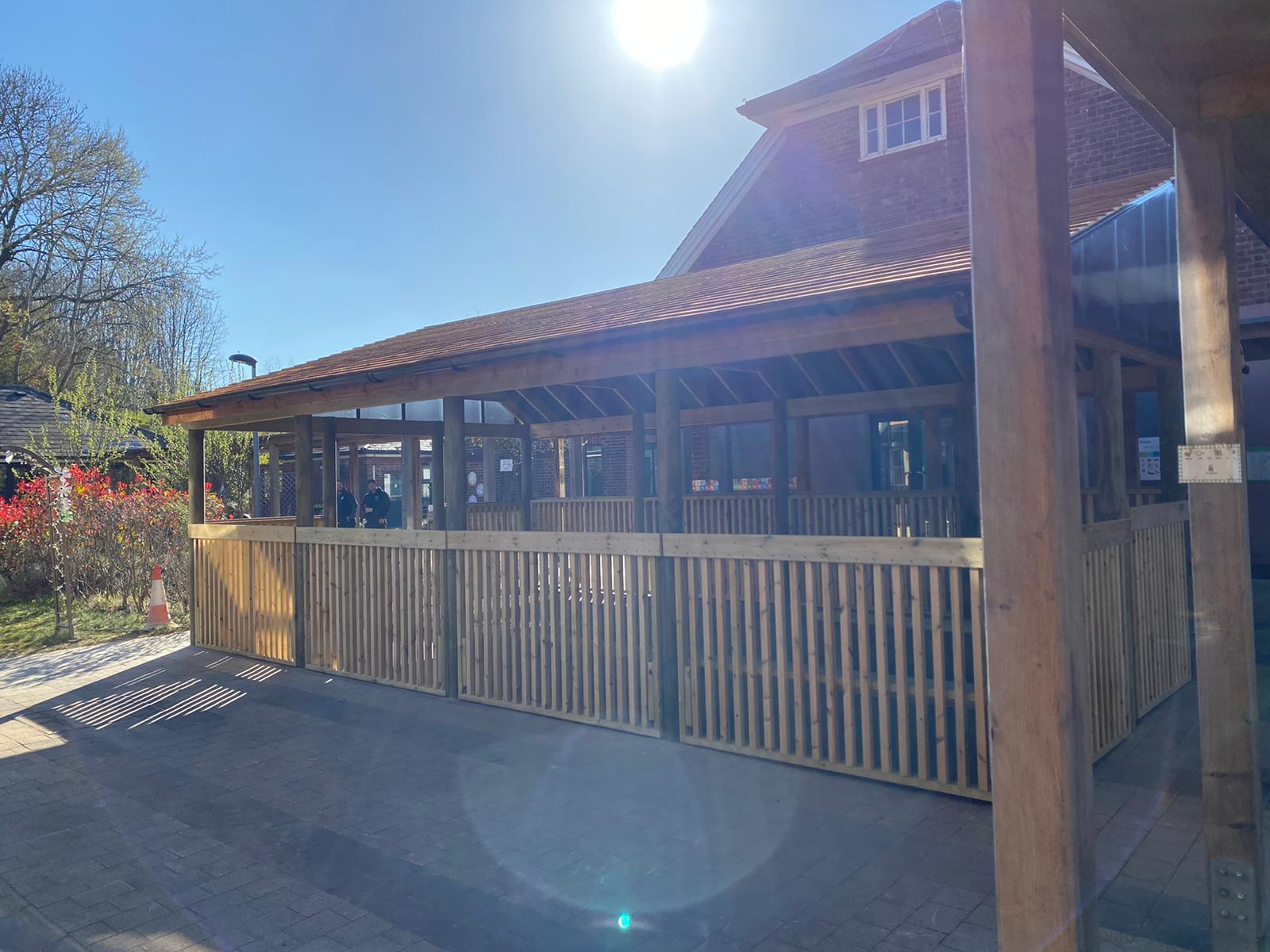 The canopy was finished into their blockwork floor for a neat, high-quality finish. Benches around the perimeter of the structure provides ample room for lots of pupils to sit together to learn or simply socialise.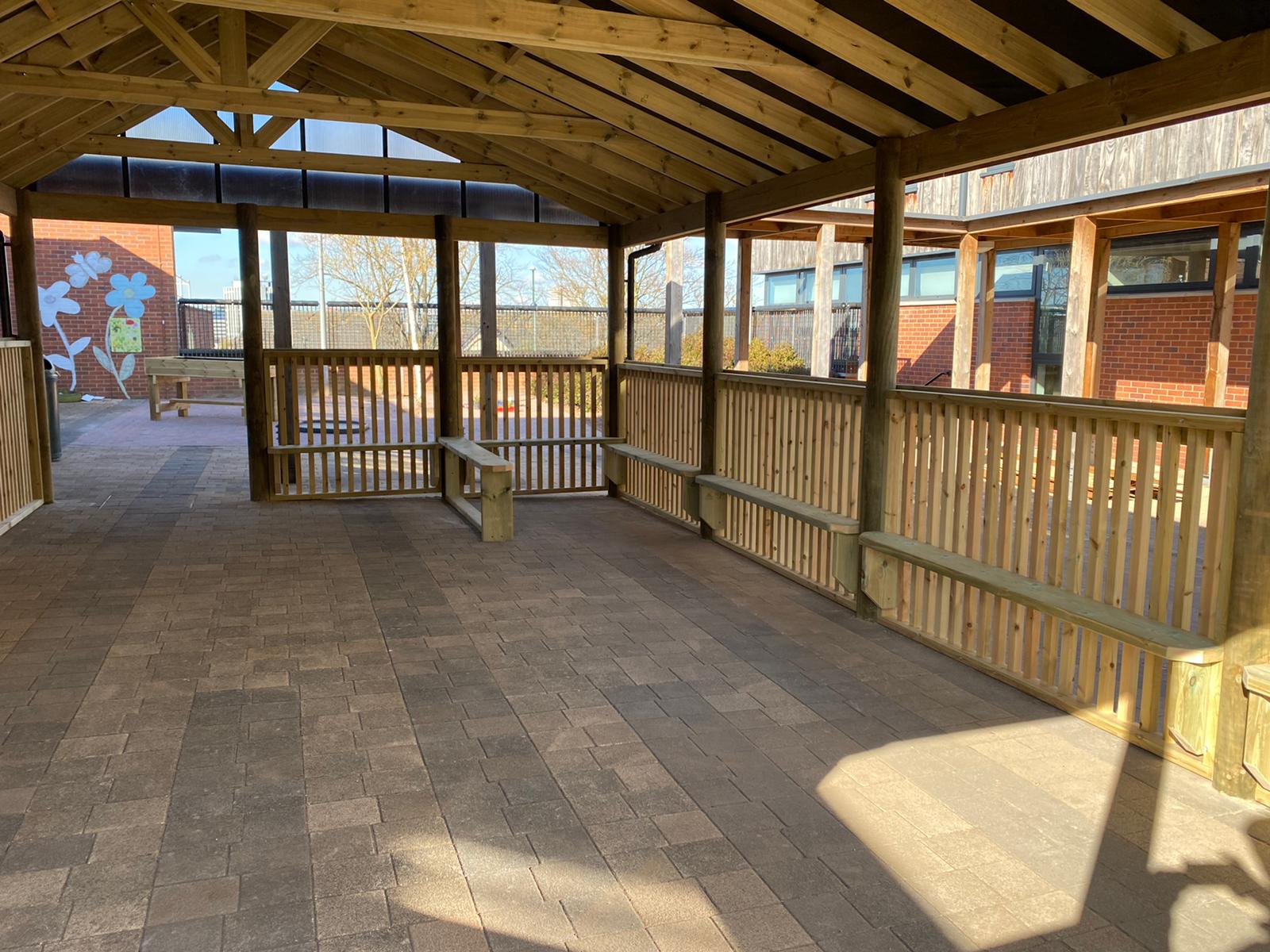 This is a great example of what Setter can do, and we're proud of another job well done.