At Setter Play we've become specialists in high-quality timber play castles, with another successful school play project completed at Holy Family Catholic Primary School in Swindon. Holy Family came to Setter Play because we proposed something special and unique for their whole school to enjoy.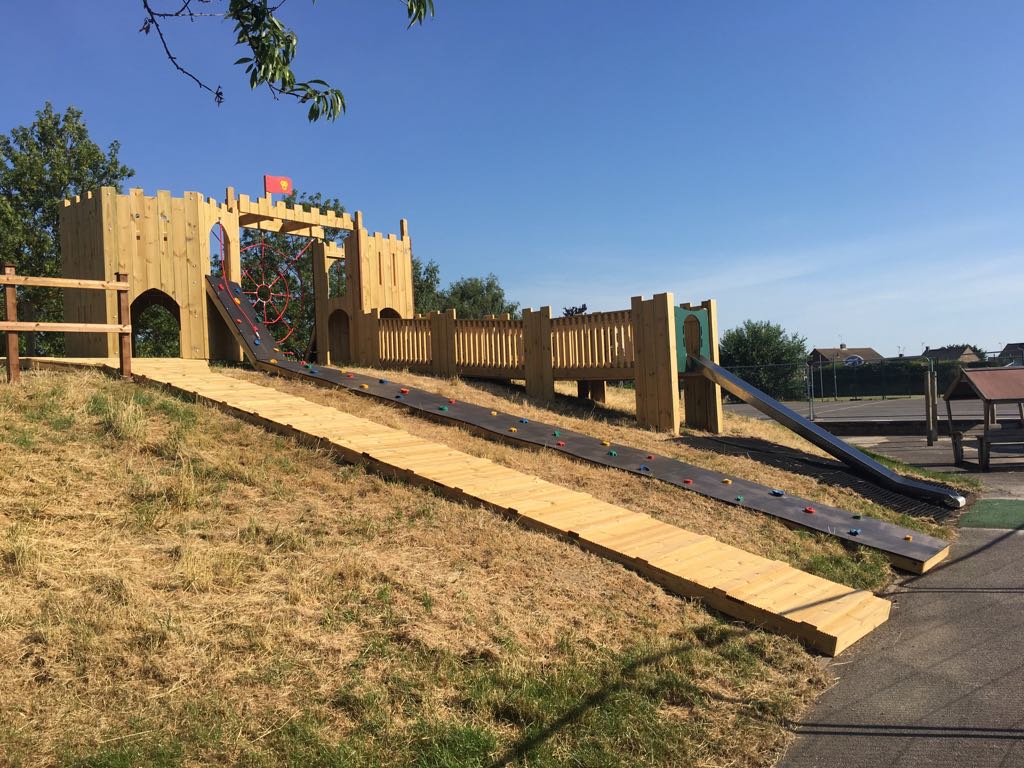 Holy Family School had a huge earth mound in the corner of their school grounds remaining from previous building work, but the mound was inaccessible leaving them with a large part of their school grounds that had no use. Our design provided them with safe access to the top of the mound, with timber fencing around the top.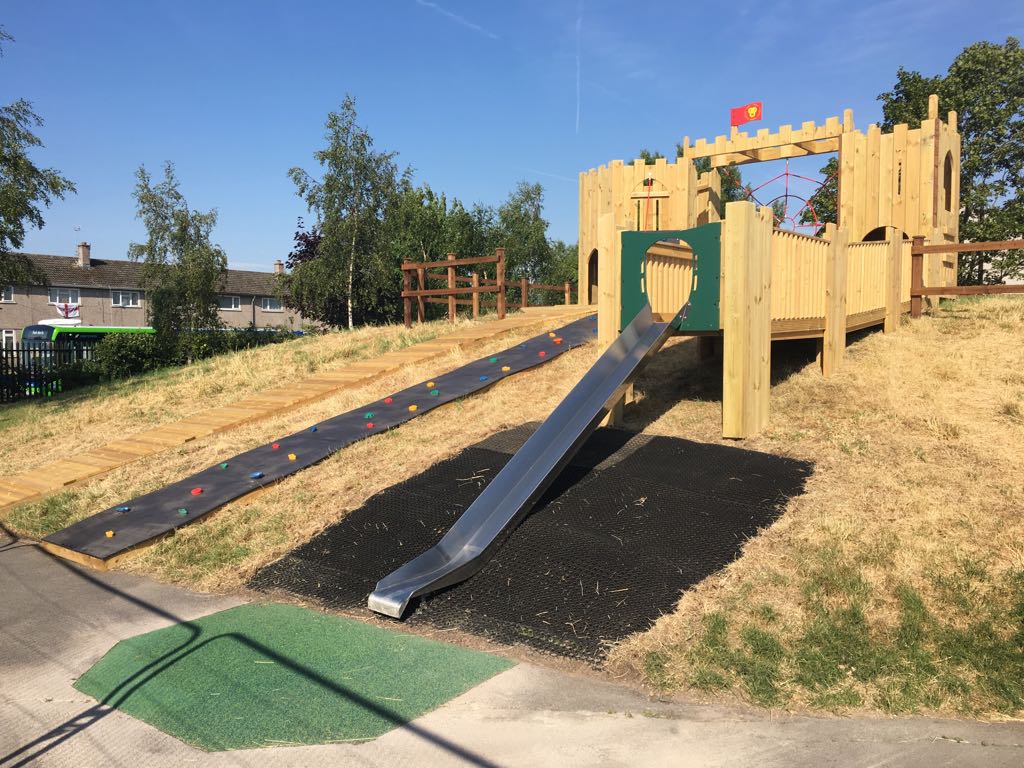 Holy Family Castle features two large play towers, complete with battlements and loopholes to further the historical theme and a variety of different climbing activities to promote physical development amongst younger years. A giant spiders web net connects the two towers.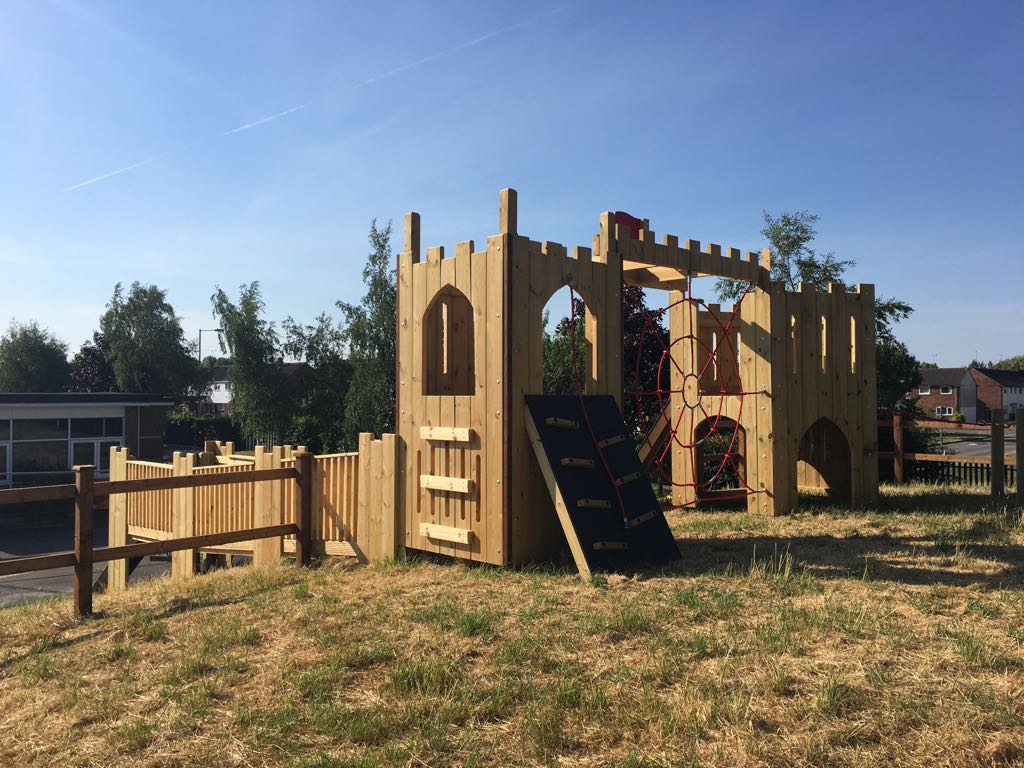 The play castle has two climbing ramps leading up the mound, adding more spaces to explore and providing more routes up to the top of the mound. Children can also create their own stories as they attack and defend the castle!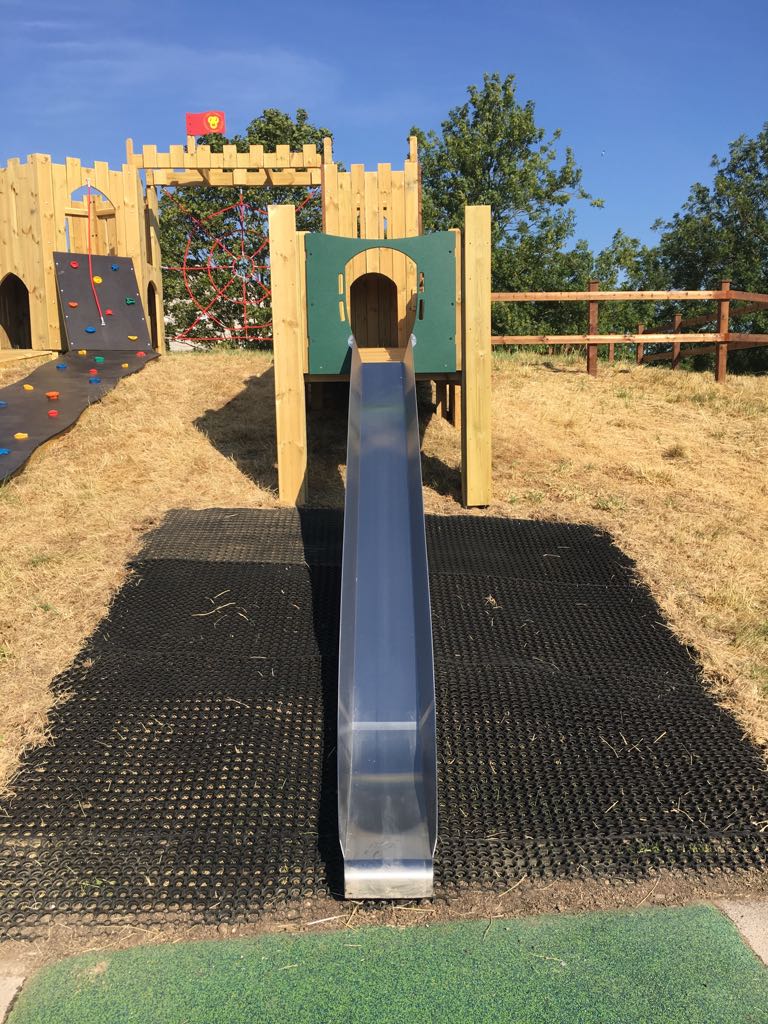 A 'drawbridge' extends from the castle keep, leading to a 1.5m stainless steel slide which provides one of the fun methods back down to the bottom of the mound.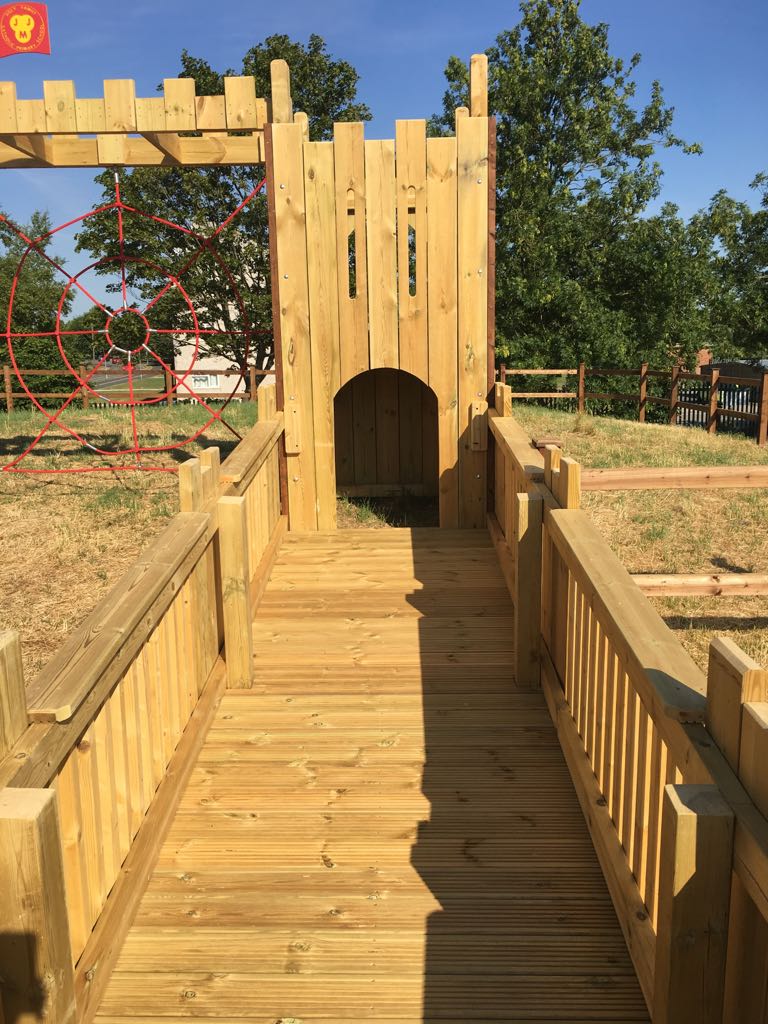 High-quality treated timber ensures the castle is durable and built to last.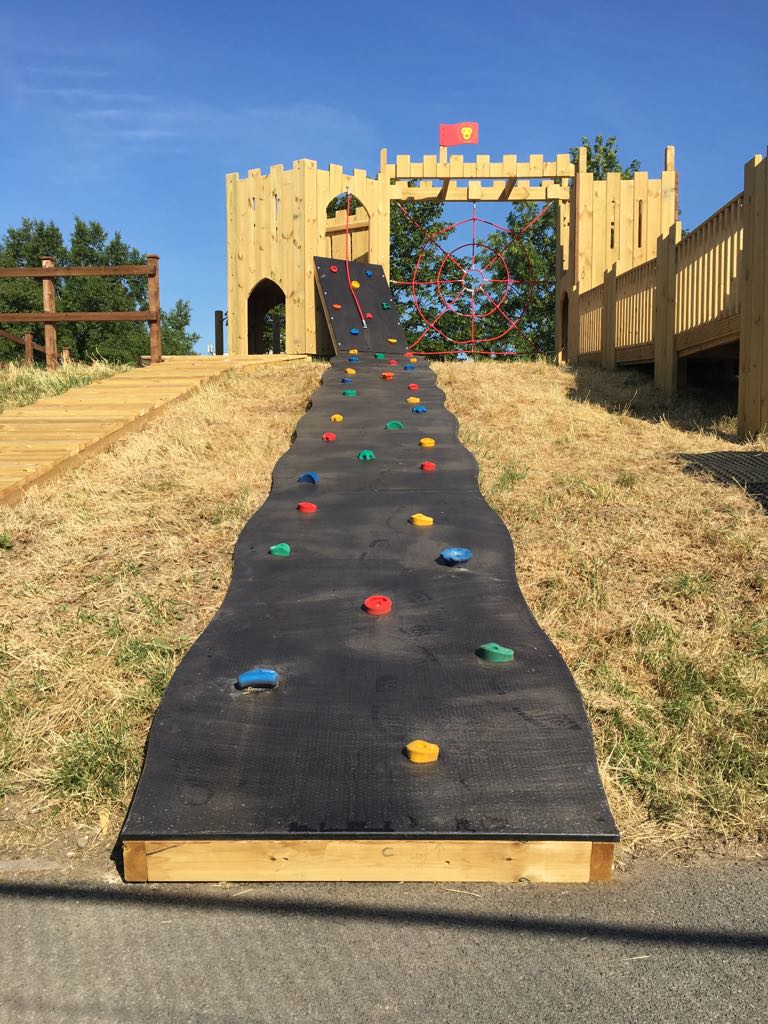 Holy Family's Castle is ginormous and ensures lots of children have room to play together. It's expansive size allows for lots of different physical activities and the historical theme is also ideal for promoting imagination play.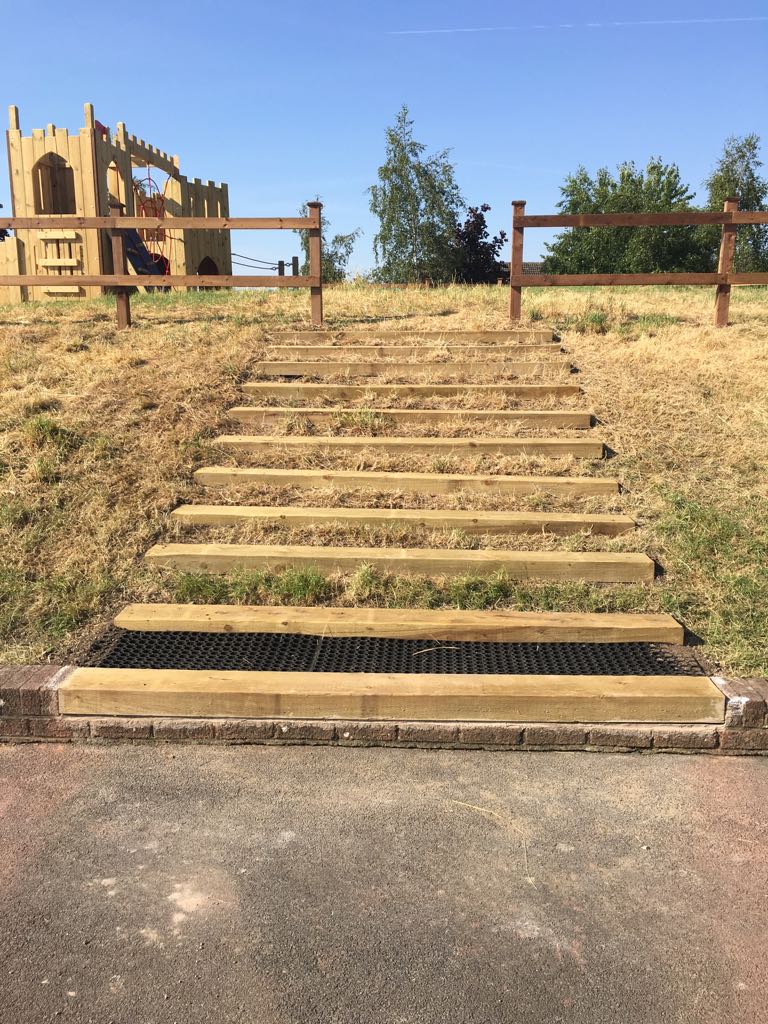 Sleeper steps provide a simpler route to the top of the mound for teachers and the less able.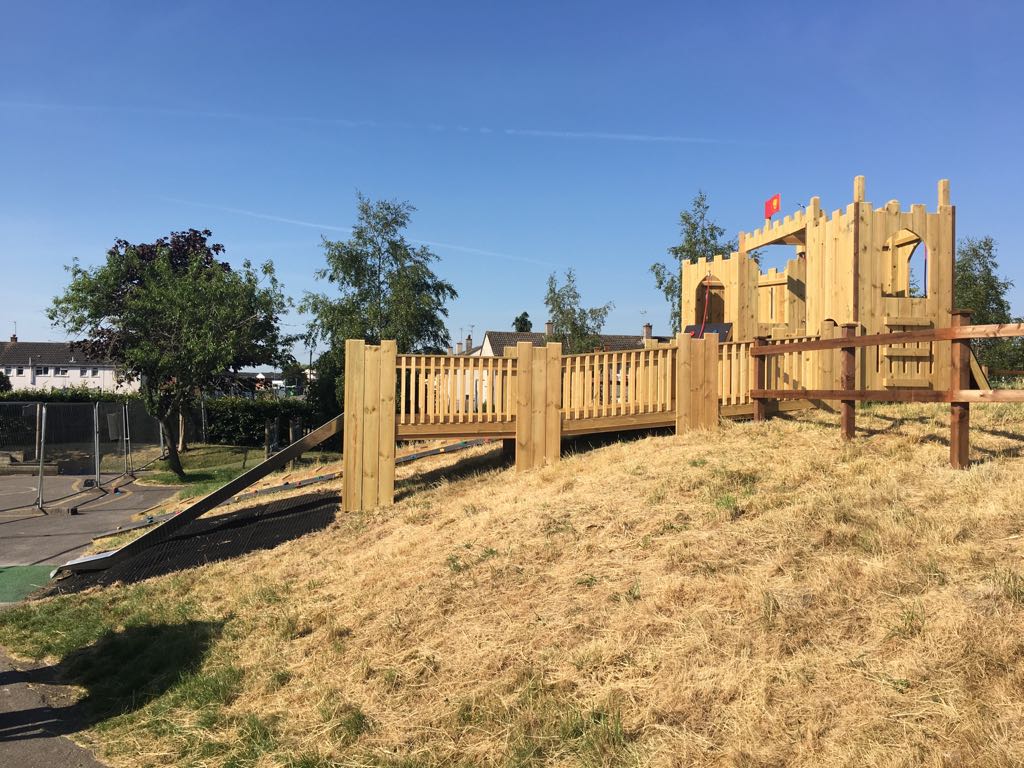 We have transformed an area of Holy Family's school grounds with an exciting play space that also opens up a whole new space to play in. Holy Family Castle is very special play project that we are immensely proud of.