Great Tew Primary School near to Witney in Oxfordshire commissioned Setter Play to deliver their extensive play equipment project, including a giant centrepiece climber in their main play area, an adventure trail, and some uphill trail activities in their EYFS play area.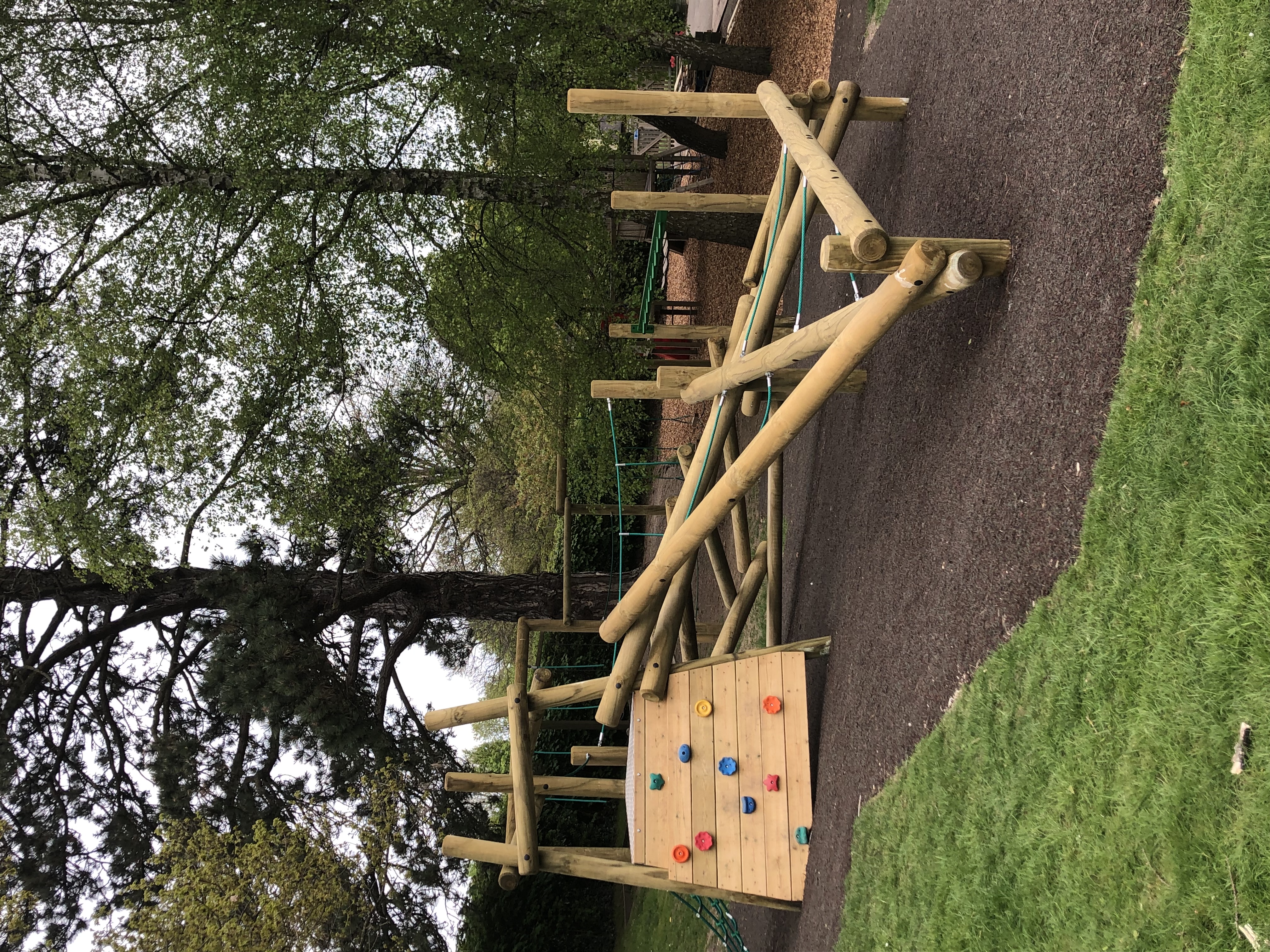 We created a custom spin on our popular Twig Hill climber so that it would fit on the steep bank in their grounds, complete with a stone foundation beneath the rubber mulch safety surfacing, which they picked to complement the natural surroundings of their school grounds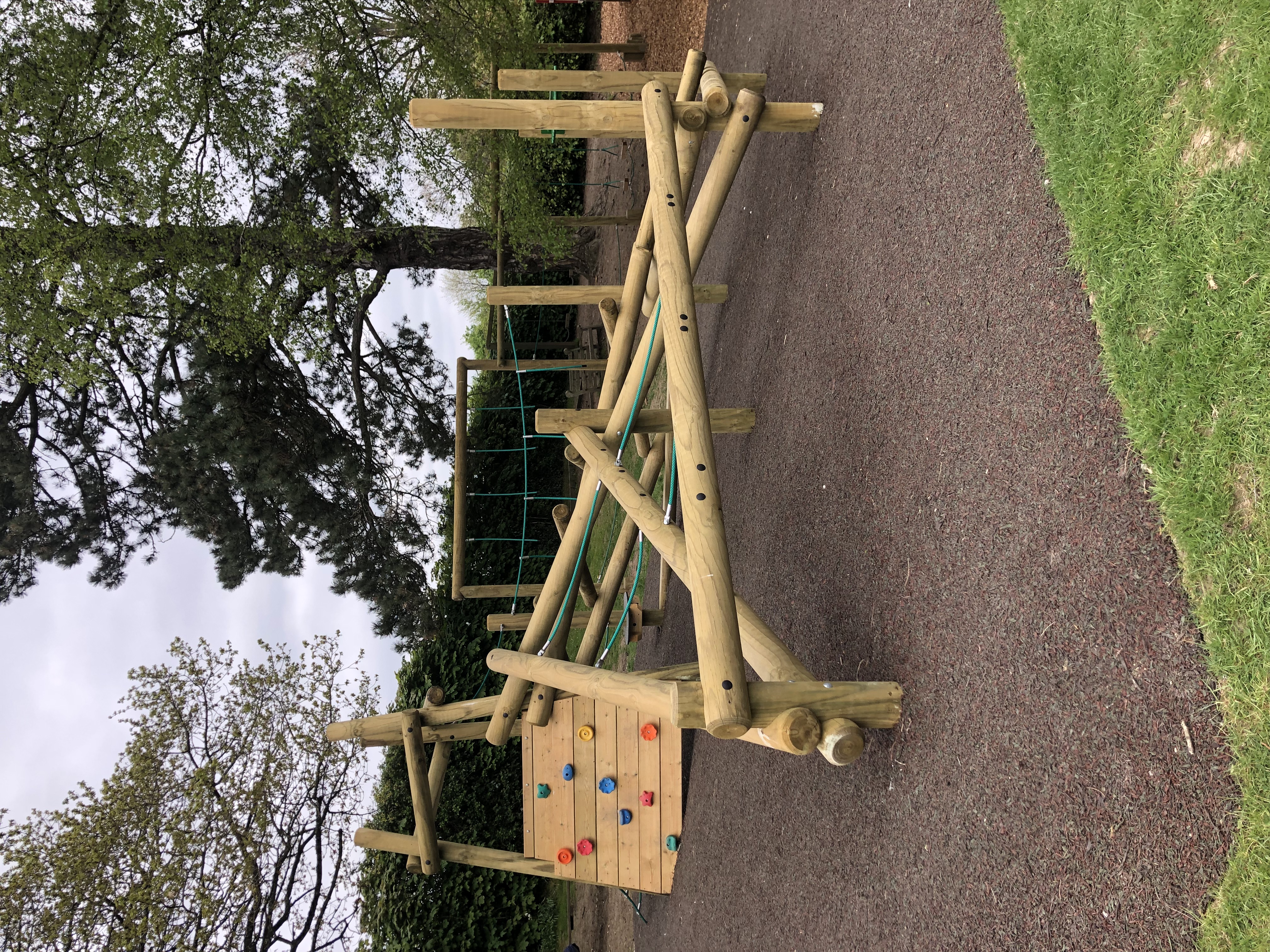 Twig Hill is one of our most popular units, with it's expansive size providing lots of room for lots of pupils to play together, and challenging balancing, traversing and climbing activities providing a well-rounded challenge to aid in physical development through play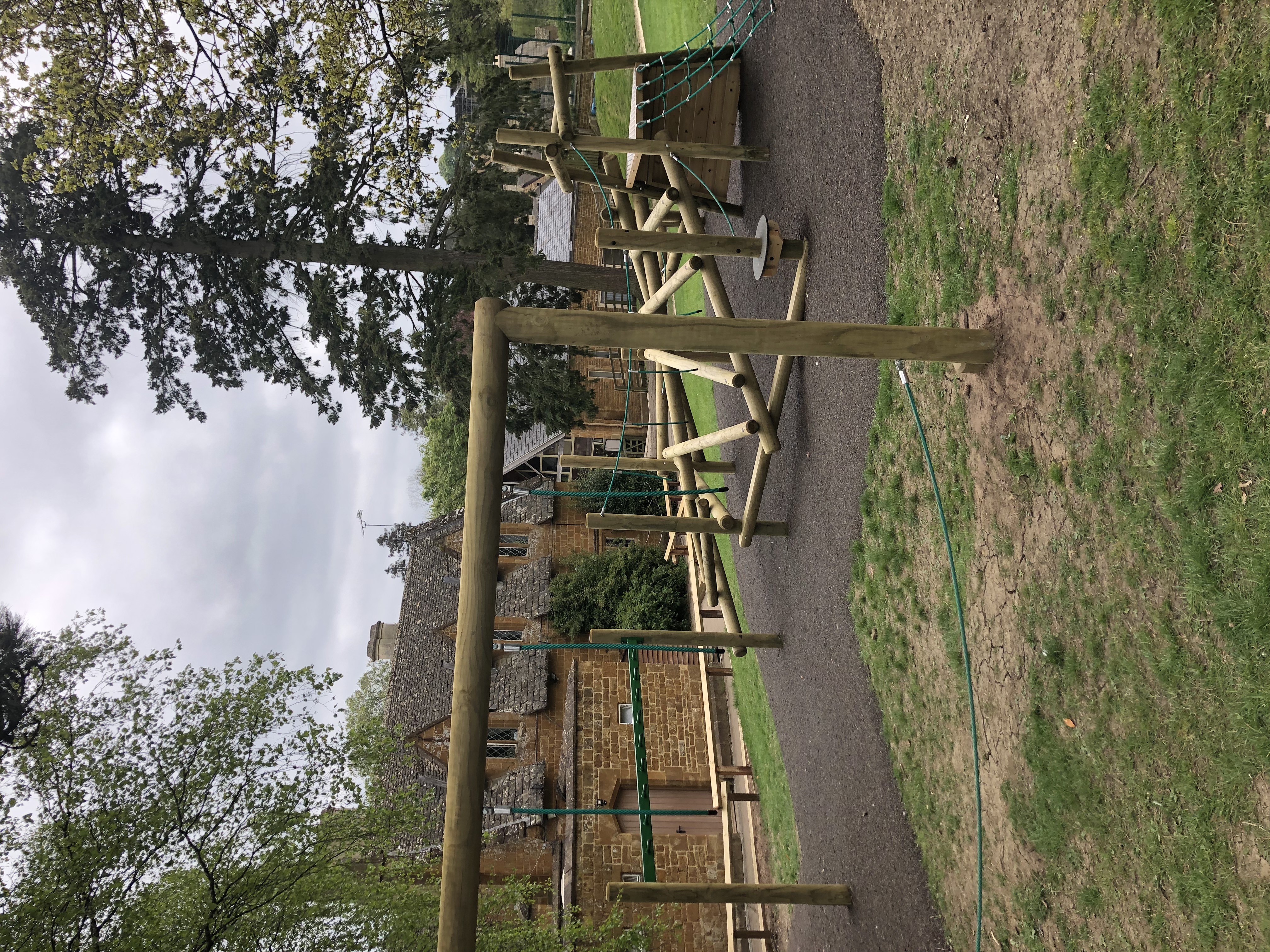 Whilst we were on site Great Tew commissioned us to deliver more works in their grounds, including a planter retaining wall at the bottom of the slope, and rail fencing to prevent accidental falls (visible in the middle left of the image above)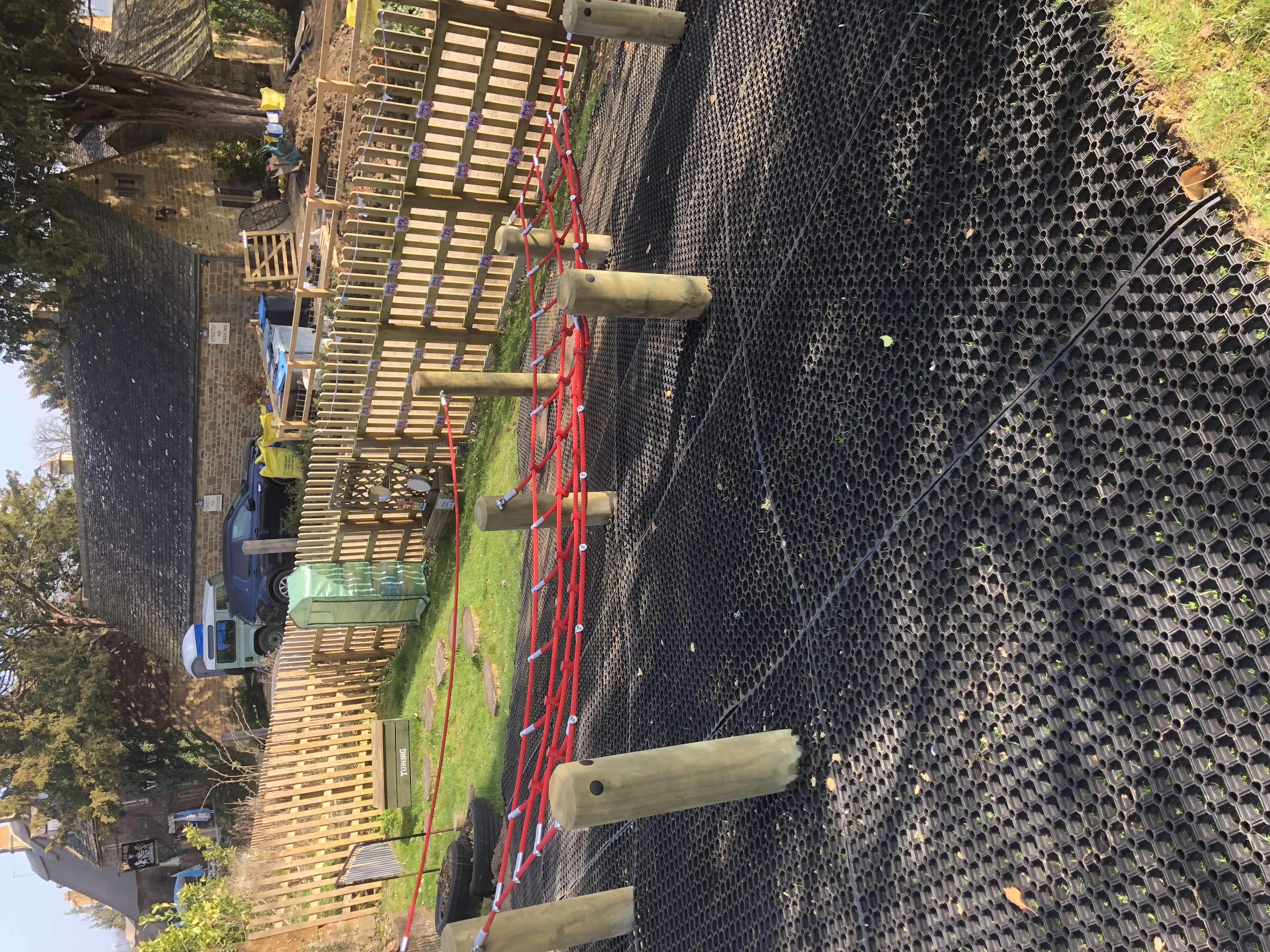 The project was finished with some pull-up ropes on an embankment in their EYFS play area, to aid in their pupils' upper-body strength and grip-and-grasp development.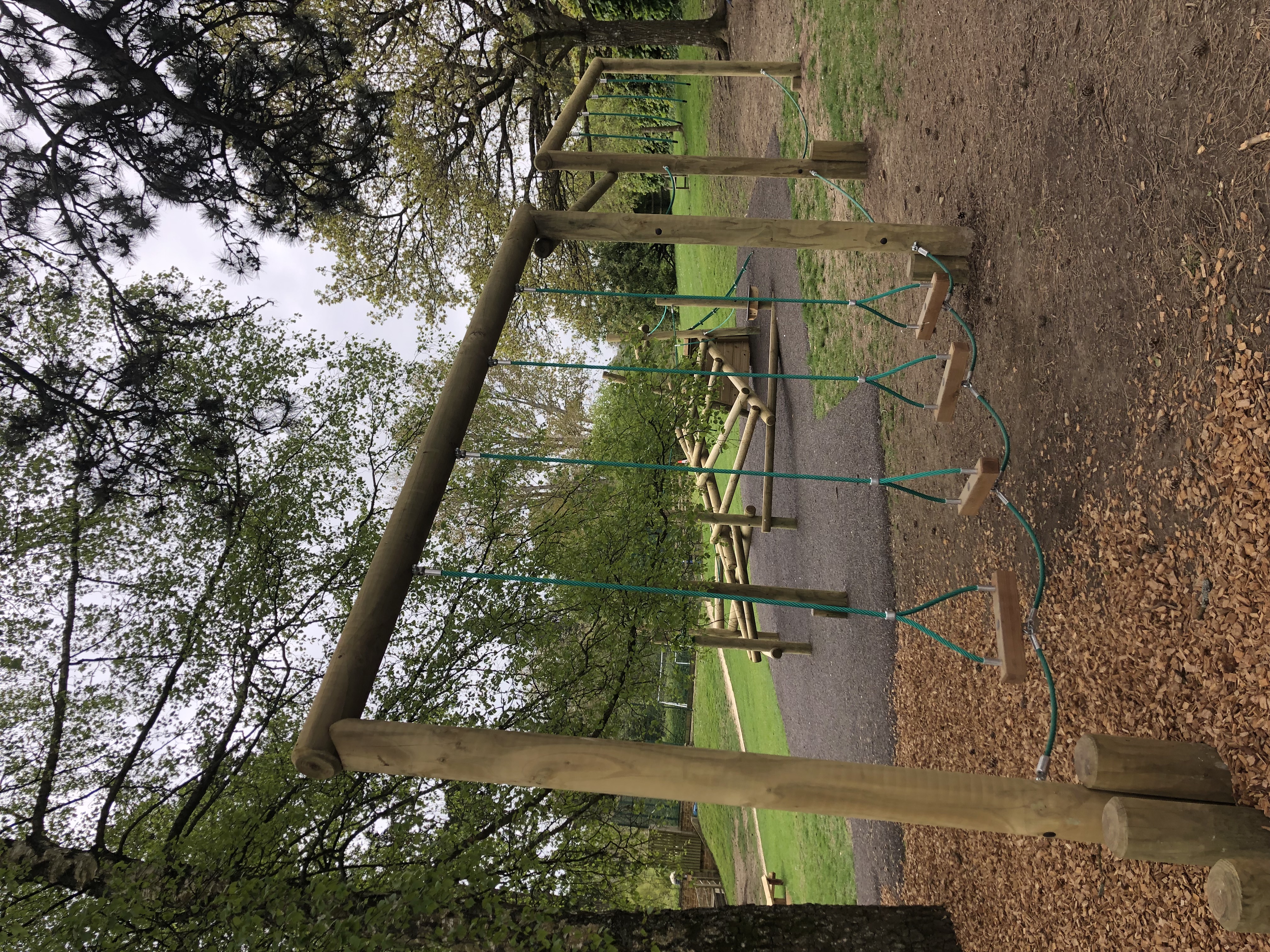 The climber was complemented by an adventure trail winding through the trees, providing more room for more pupils to play together. We were immensely pleased to be picked for this project, and very proud of the work we carried out.