Welcombe Hills SEN School in Stratford-upon-Avon invited many play companies to tender for the creation of a play garden on their school field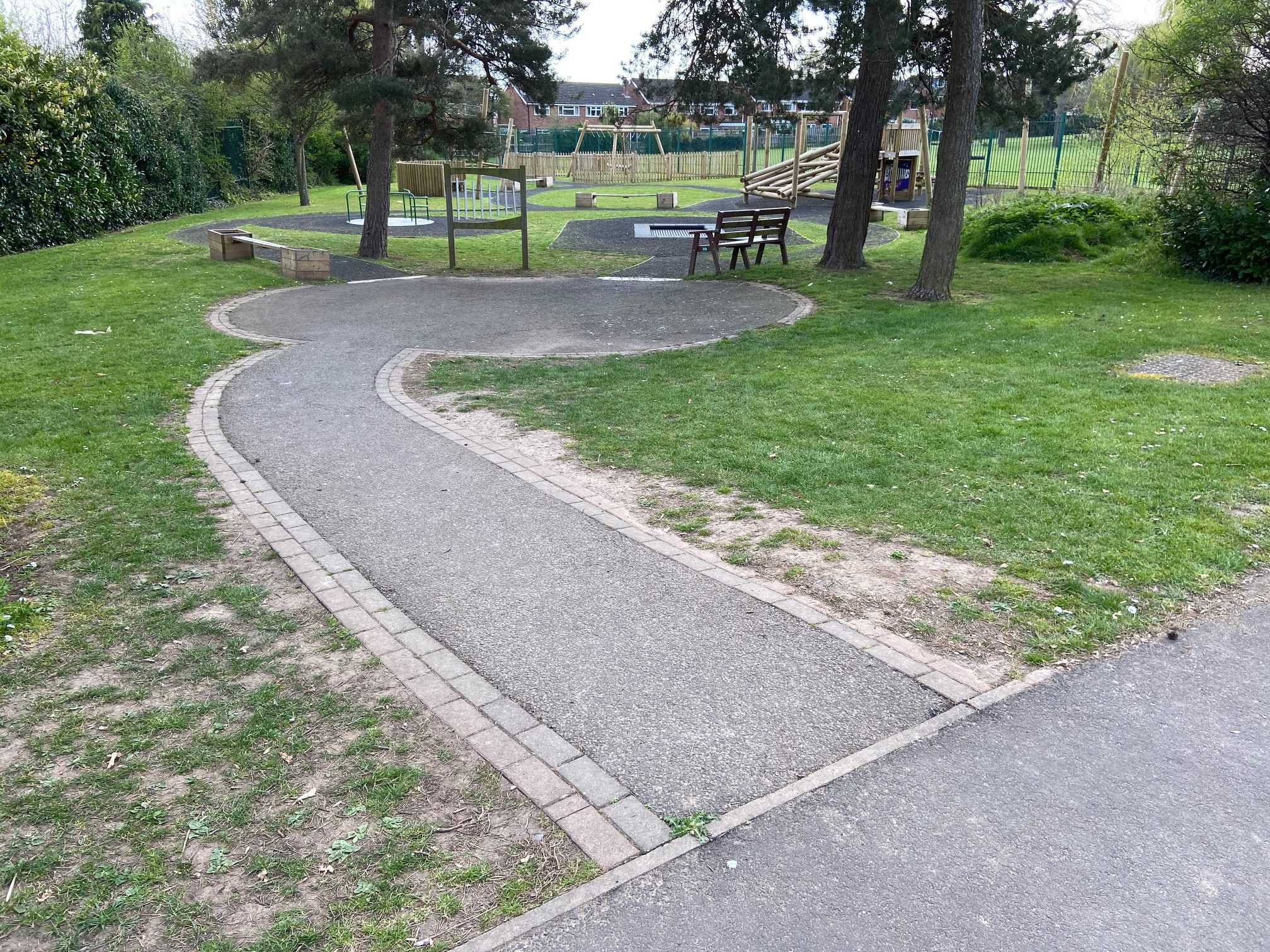 Our design began with two inclusive provisions nearest to their tarmac for easy access. A flush-floor roundabout and trampoline provide fun spaces for users to develop their motor skills or feel the thrill of whooshing through the air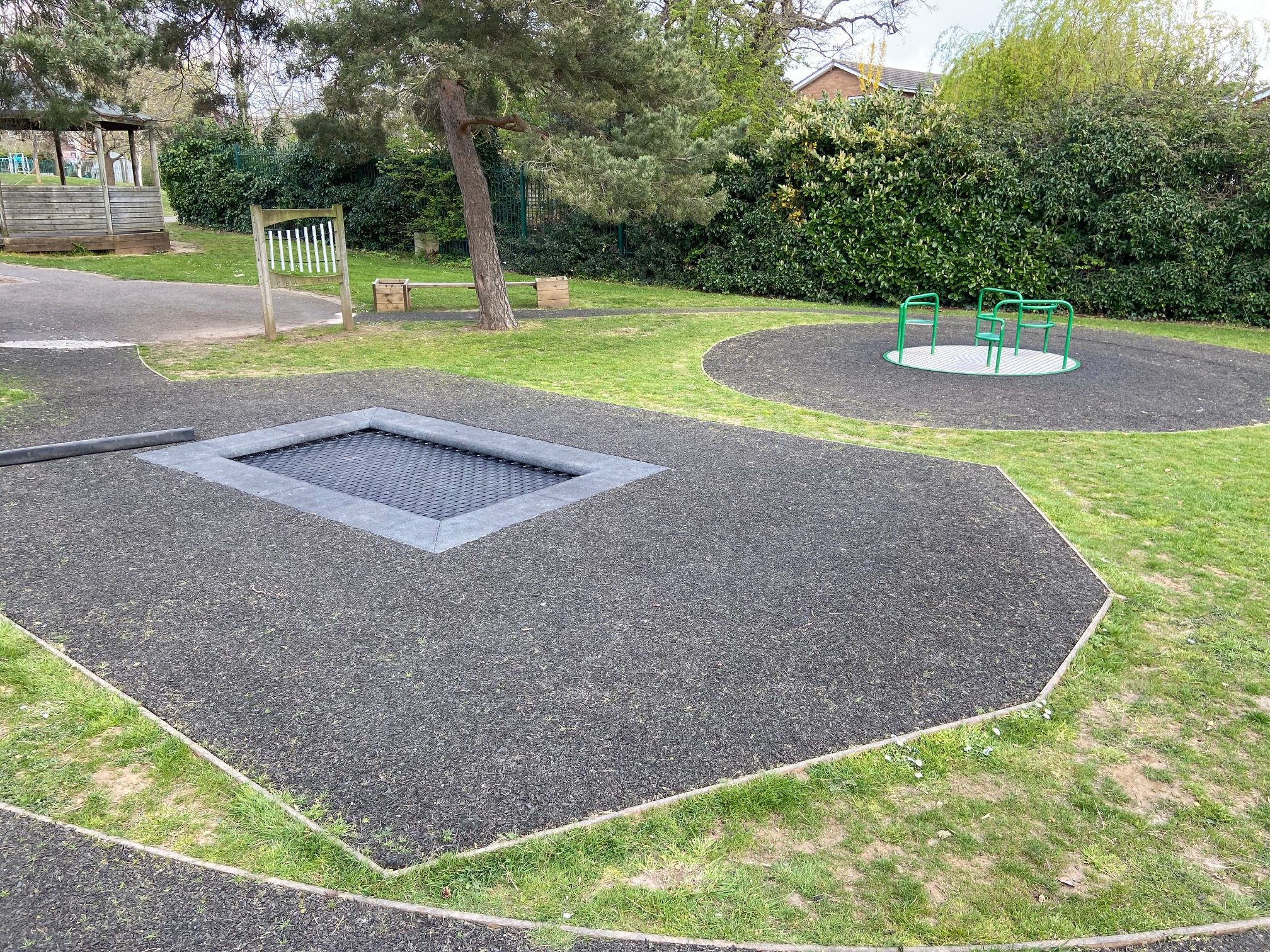 The centrepiece climber in our design was Twig Hill, which is becoming a firm favourite at schools across the country. As this site provided for secondary school pupils we had to make sure the design was expansive, challenging and durable. Below decks we fitted some music panels to create a sensory 'music room'.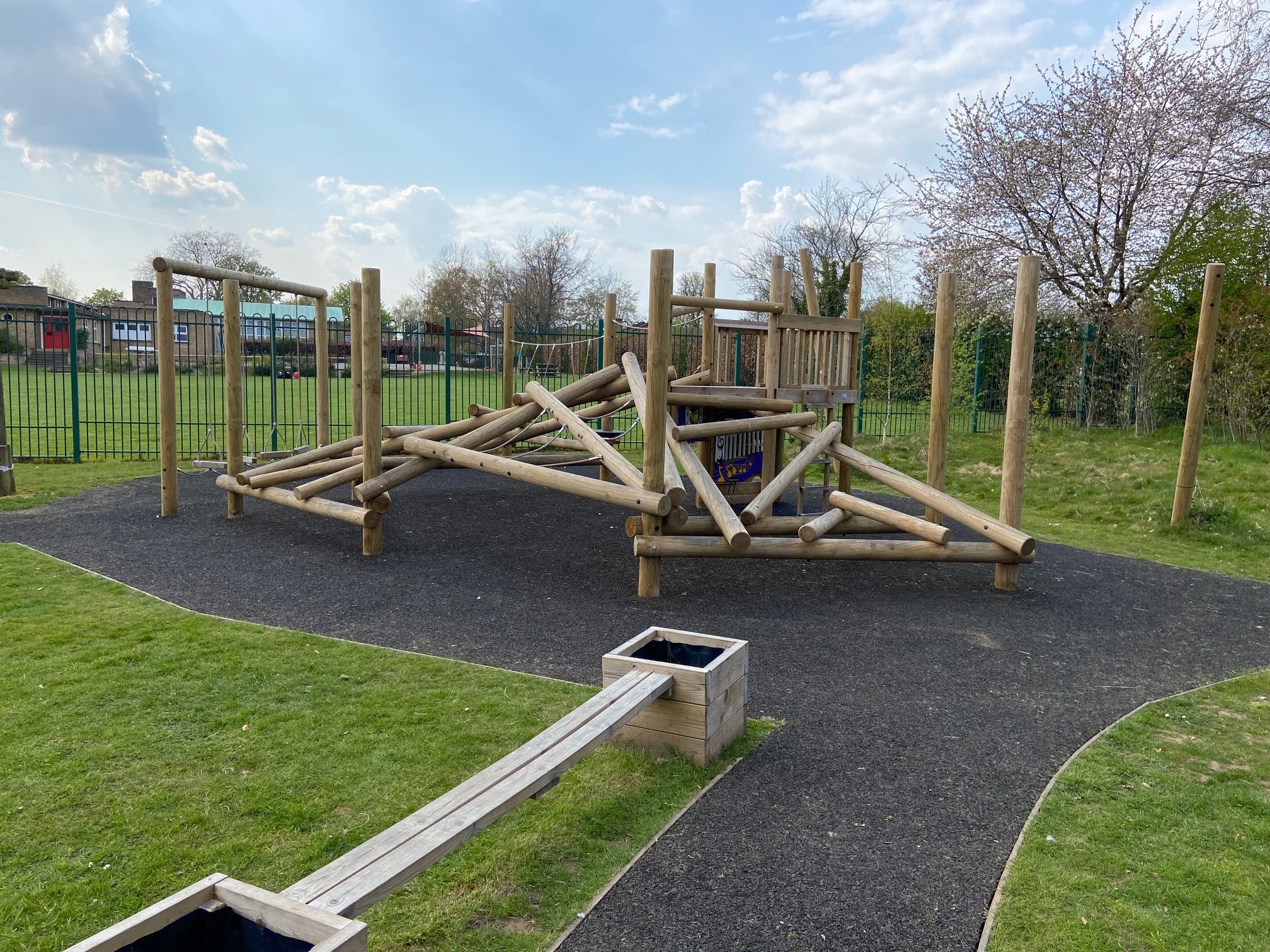 A giant rope swing in it's own enclosure provides spaces for friends to swing together, in a safe zone in the play area.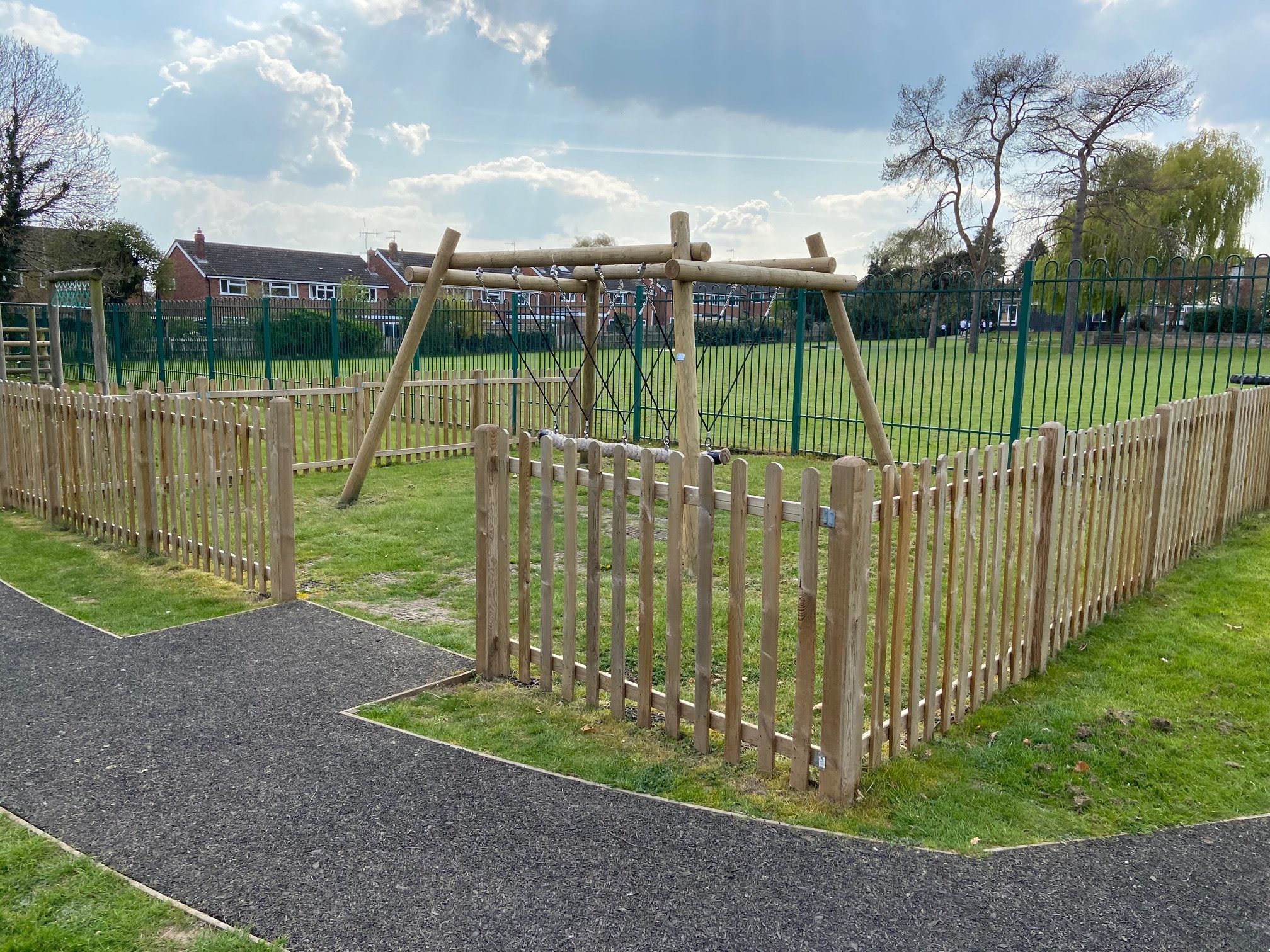 In order to maximise value for the school we integrated their existing adventure trail at the rear of the space into the wider play area, with all-weather surfacing leading to it.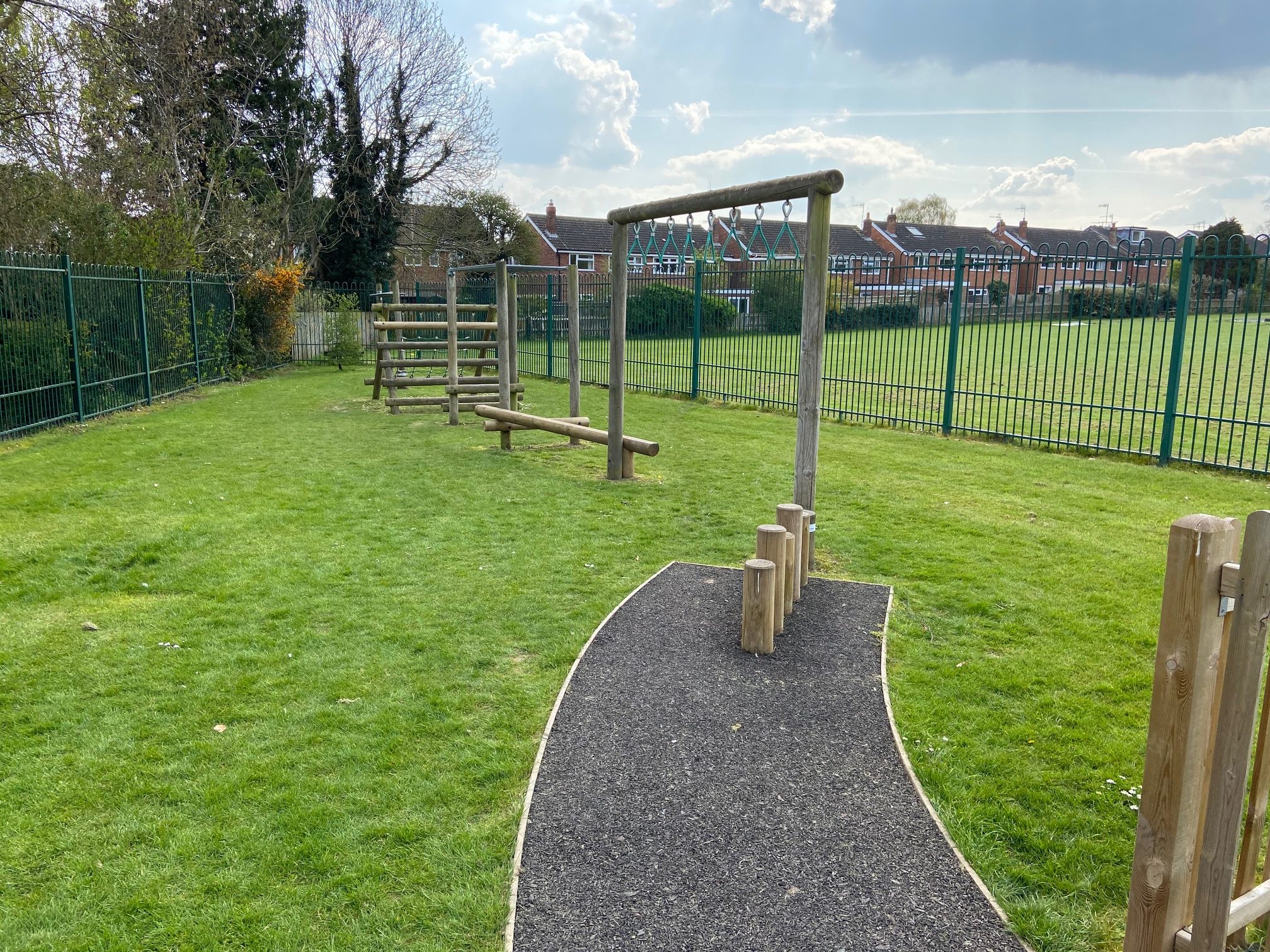 Another view of Twig Hil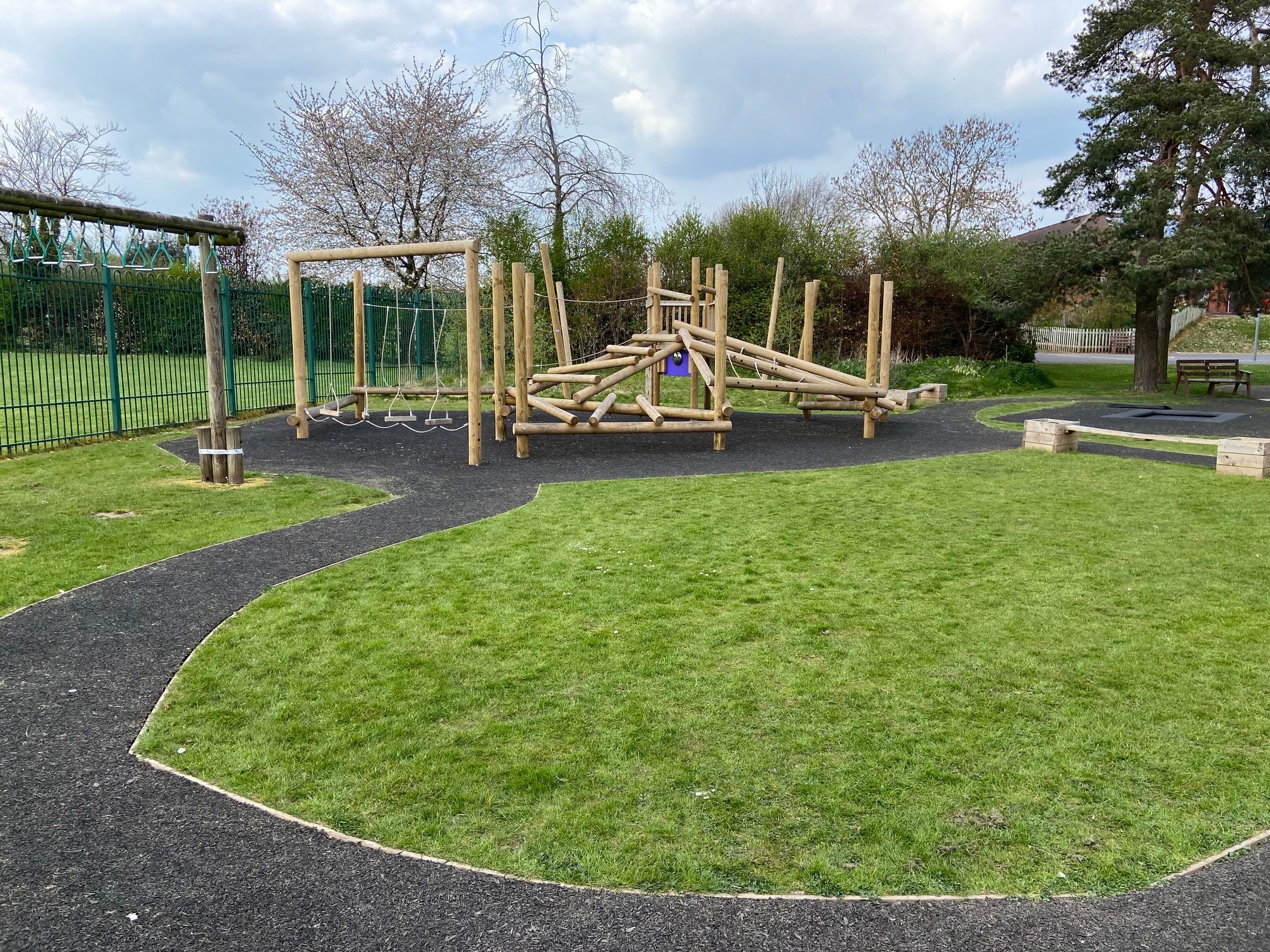 More views of Twig Hill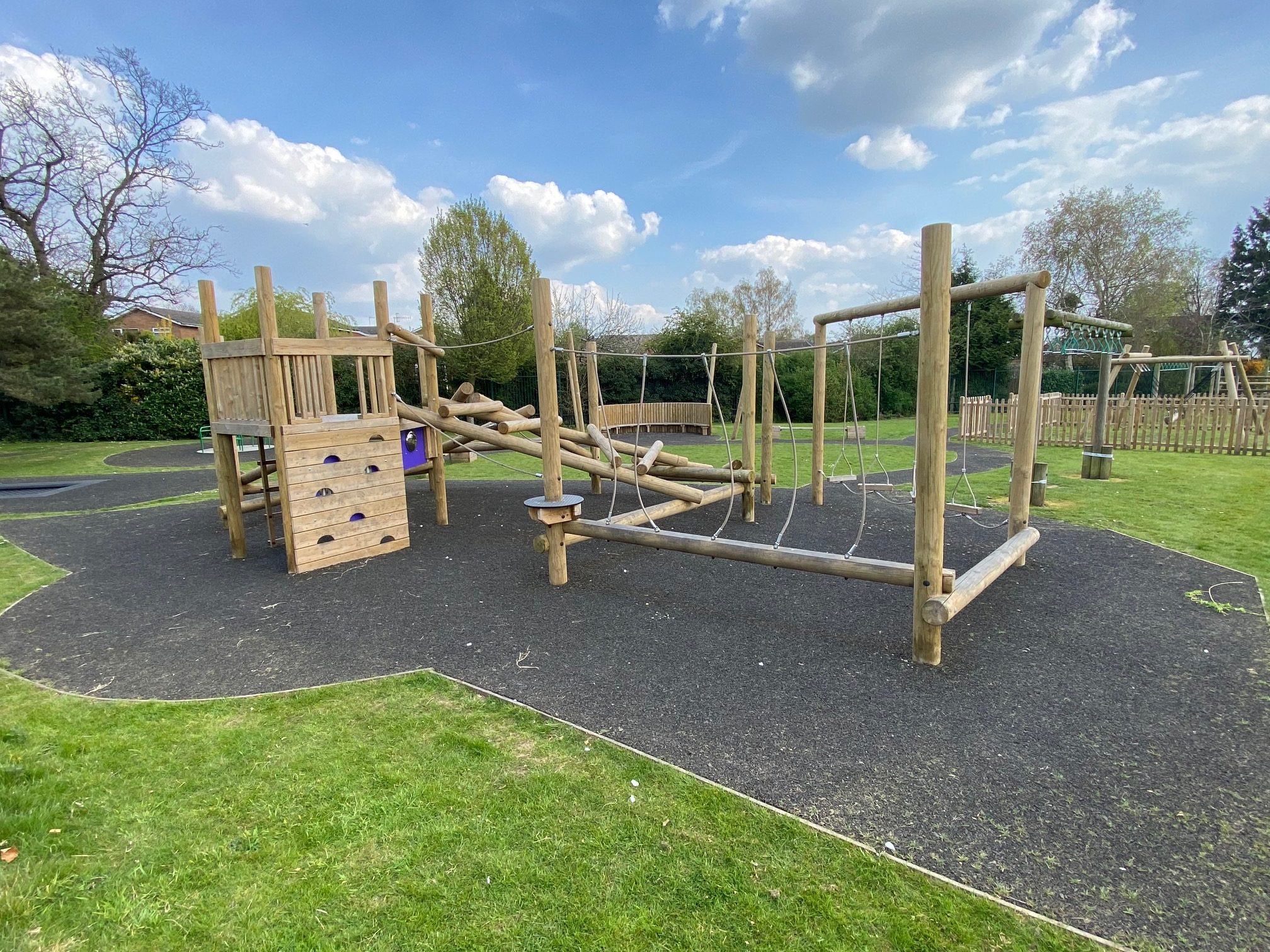 On the main playground we also installed a giant double-width embankment slide, with pull-up ropes for a challenging access route that improves motor skill development.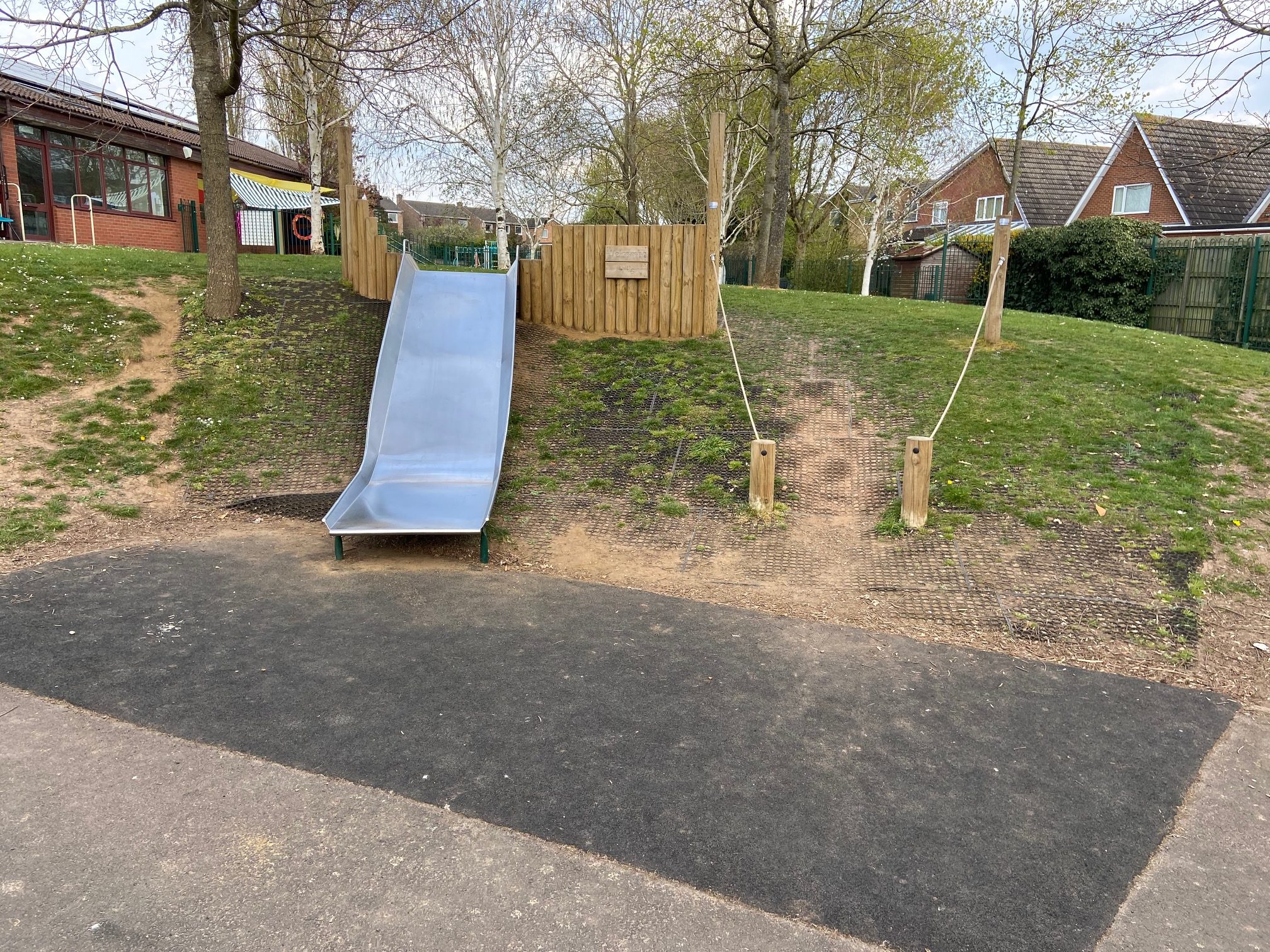 After visiting the school recently they only had good things to say, which was lovely to hear. We're very pleased to have worked to improve the provisions for the SEN pupils of Stratford-upon-Avon, and very proud of another job well done.