Goslings playgroup in Hitchin came to Setter Play with a brief for a bespoke design that would give their children an exciting new space in which to play. The brief was to create a 'play bridge' that would feature two interactive play panels on the top deck, and plenty of space to crawl underneath it too. They loved our custom proposal and we got to work.
The scheme was completed with a lovely timber tree seat around the tree in the space, providing ample room for their pupils to sit outdoors and practice their literacy skills. Alongside that they wanted three play tyres to provide a crawling/climbing activity for their little ones.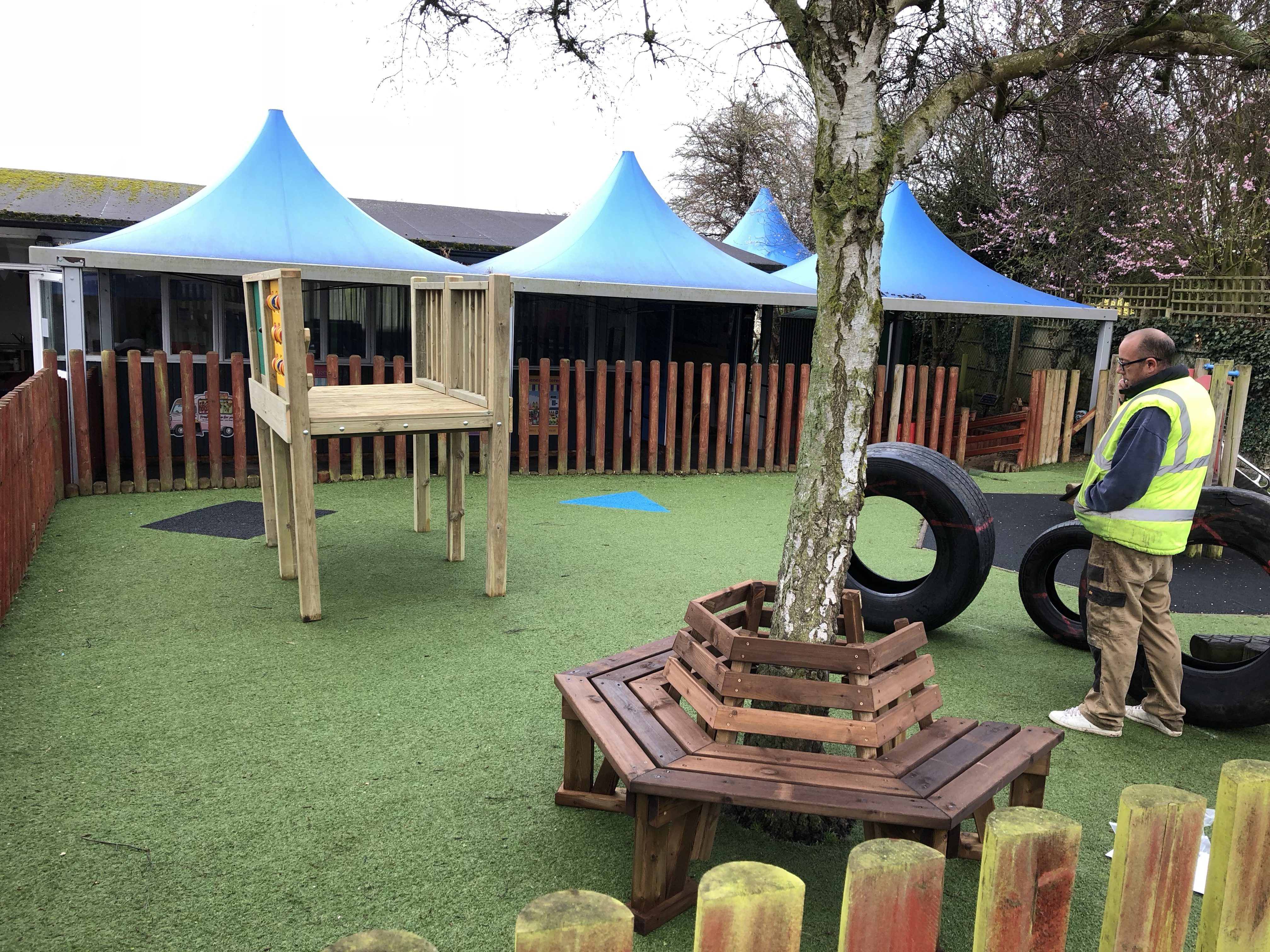 The bridge weighed a tonne but we got it there! Installation was wrapped up in days with minimal impact to the playgroup, and Goslings are very happy with our work. Another job well done!