Harpenden Academy's old climbing frame was unfortunately condemned with a huge number of contraventions against the EN1176 safety standard revealed in their annual inspection. This meant they had to fence the area off, as you can see below.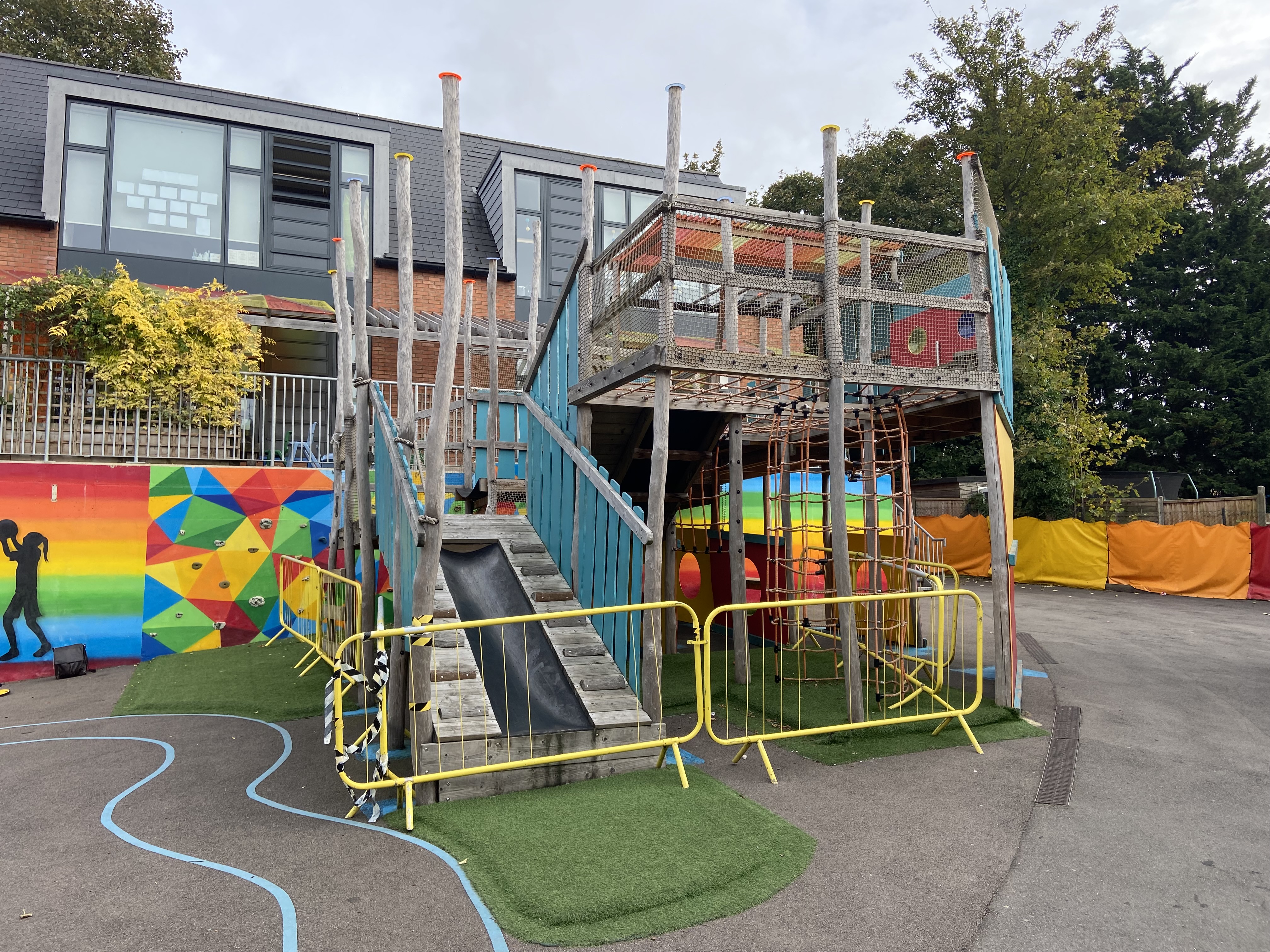 Their site manager had moved to this site from another school that we had worked with previously, and so we were brought in on his recommendation to design a replacement. You can see compare the before and after picture below!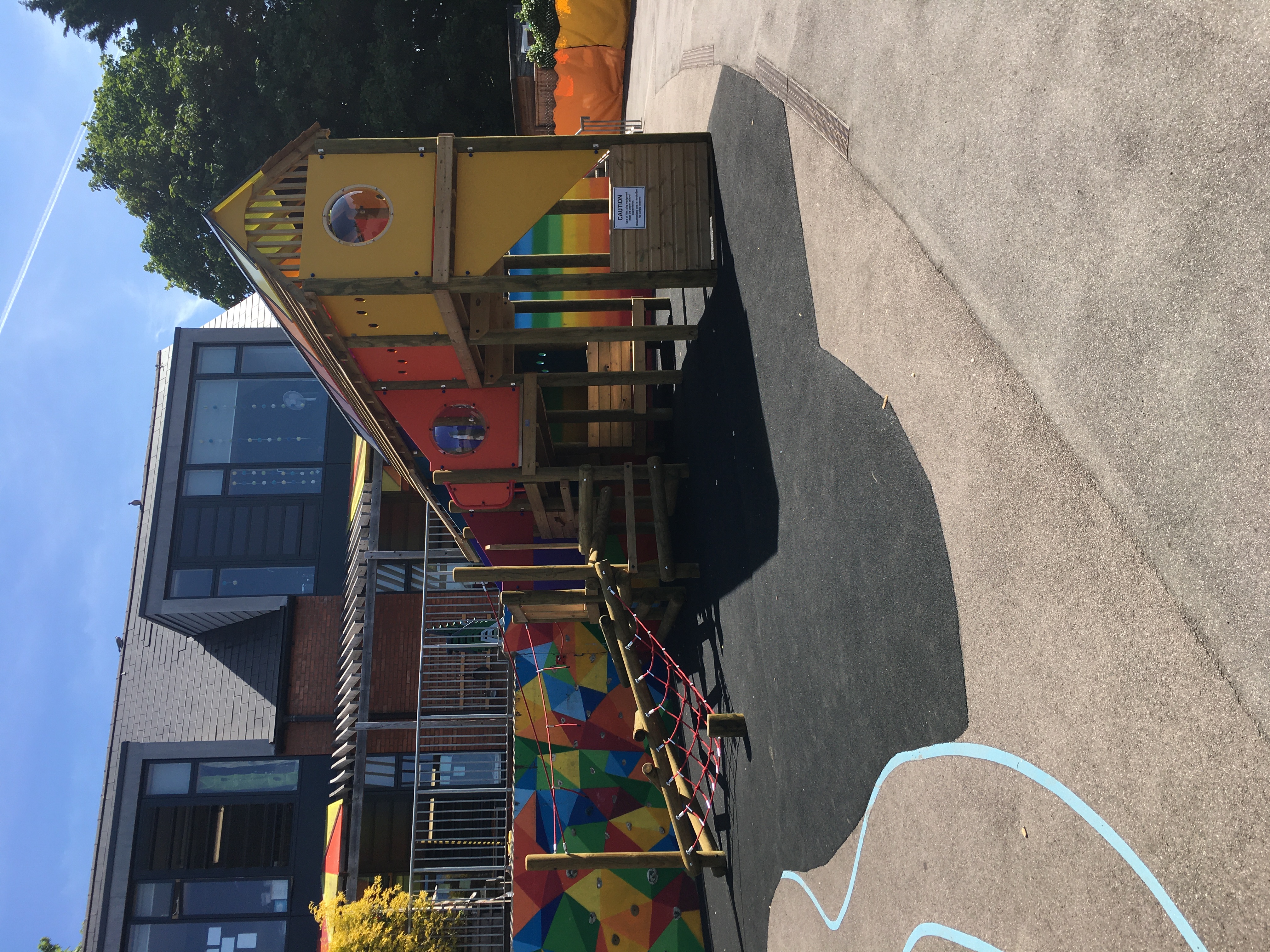 We named the new climber Kaleidascope, and it was an entirely bespoke design to fit onto the slope in their grounds, whilst also providing access from the raised walkway and access to their upper classrooms.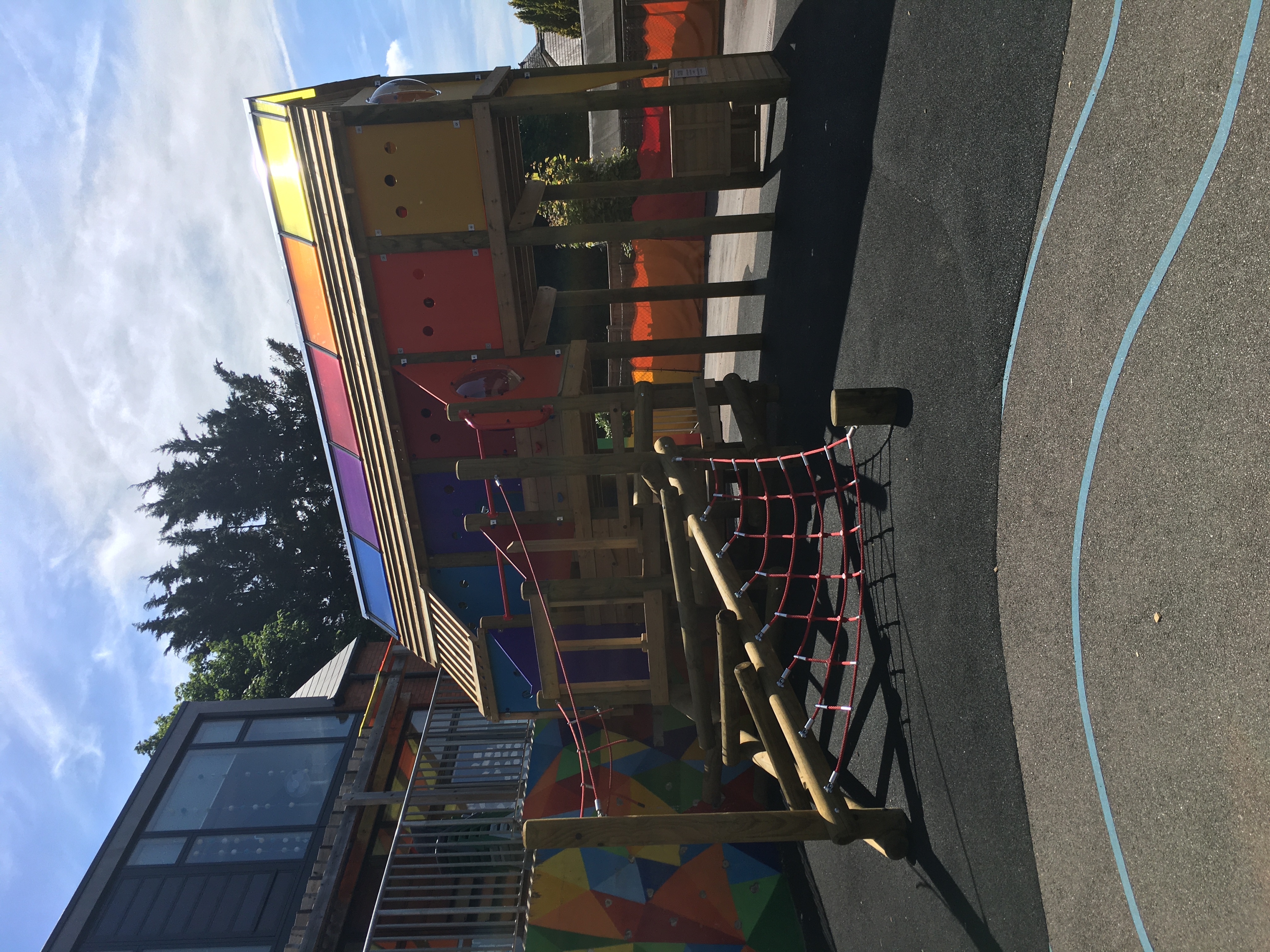 The new climber has a wide number of access points, including a free-form section leading up to the platform, and an interior route from the ground floor upwards.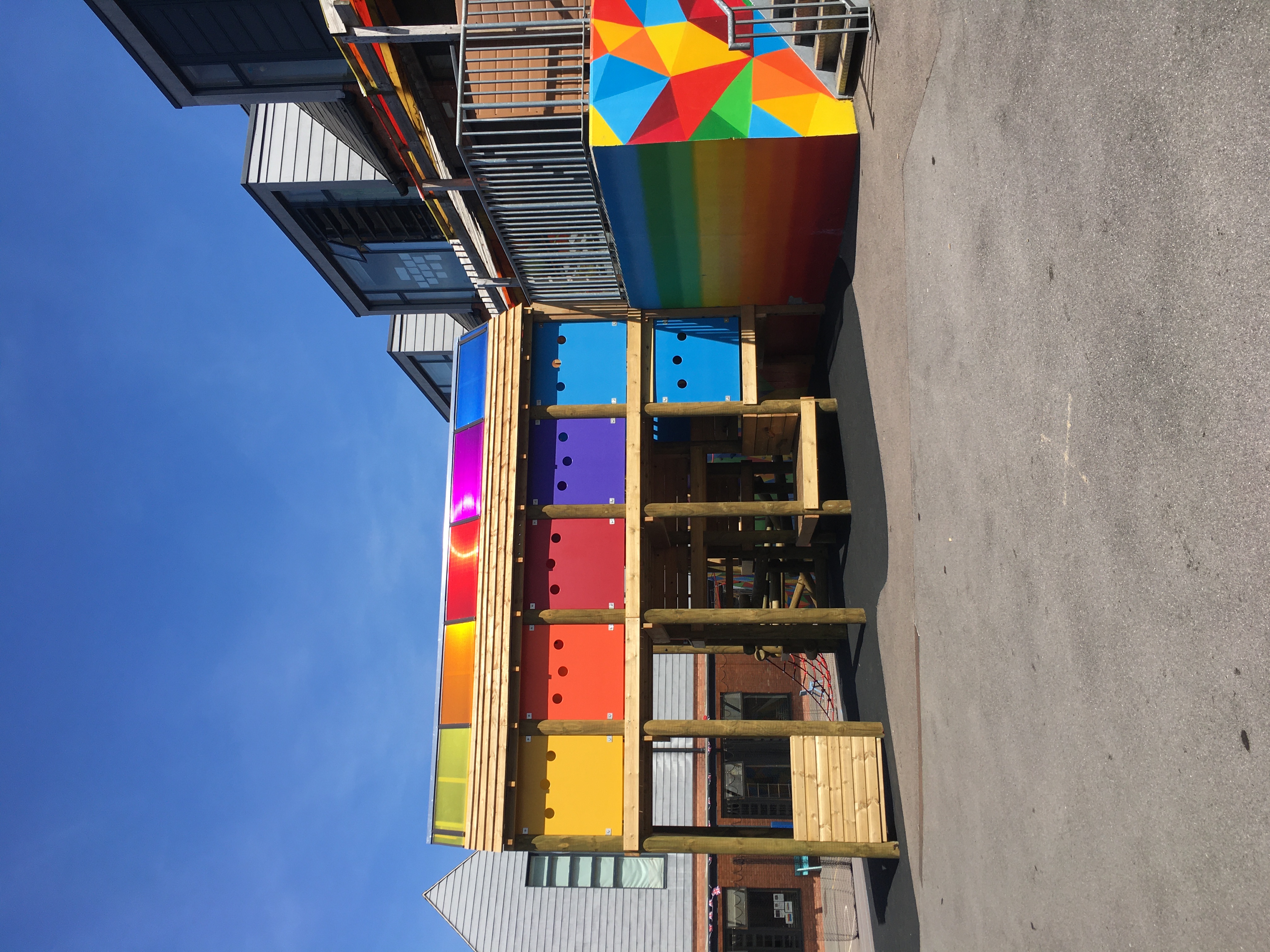 Our focus with the new climber was safety, with lots of features in the design to prevent misuse of the equipment or access to the outside of the raised walkway.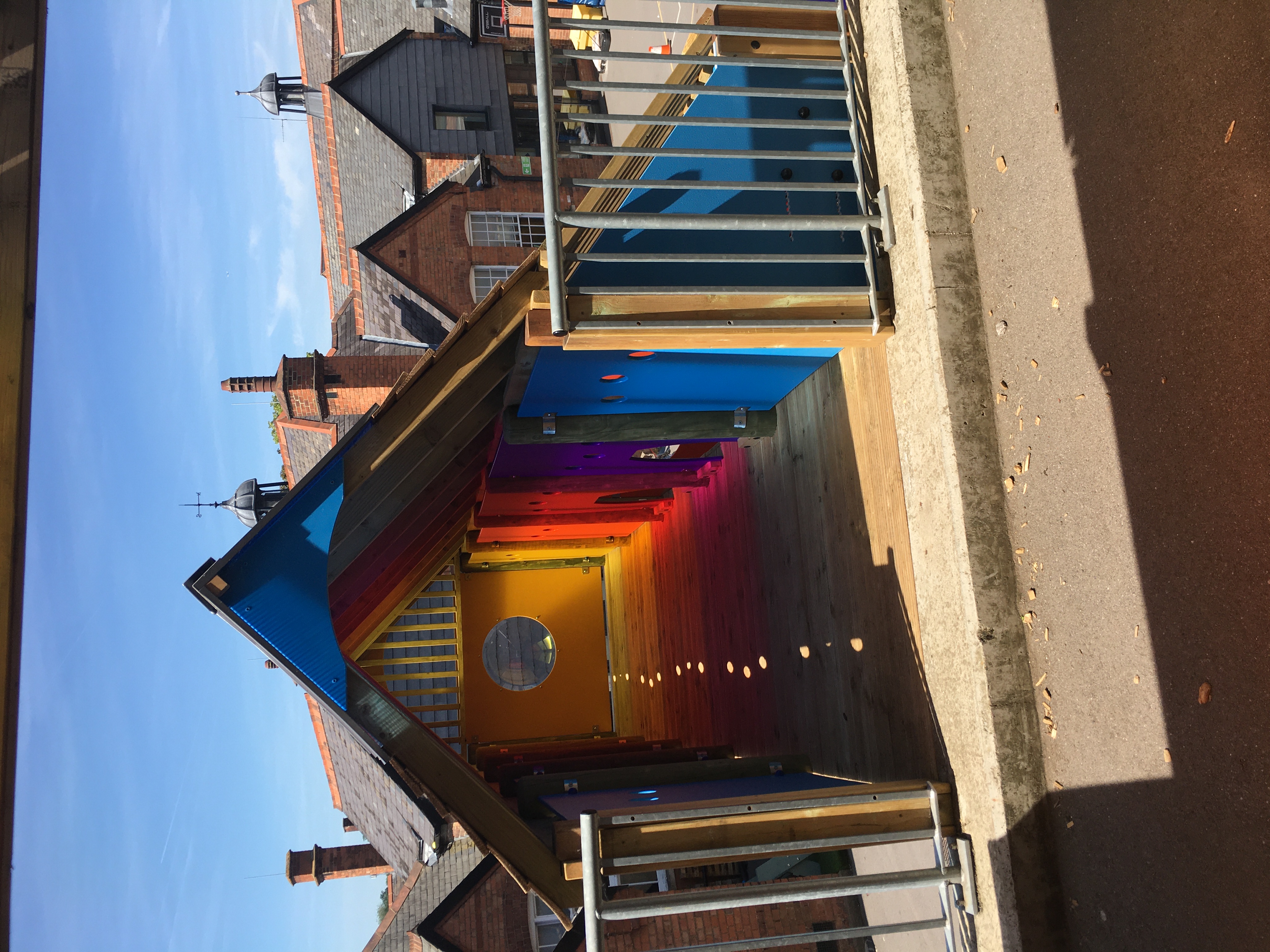 We are hugely proud of this design, which really demonstrates what sets Setter Play apart in the play equipment industry.