This colossal treehouse-inspired climbing frame from Setter Play, is the culmination of a summer's work at St. Joseph's Primary in Hertford.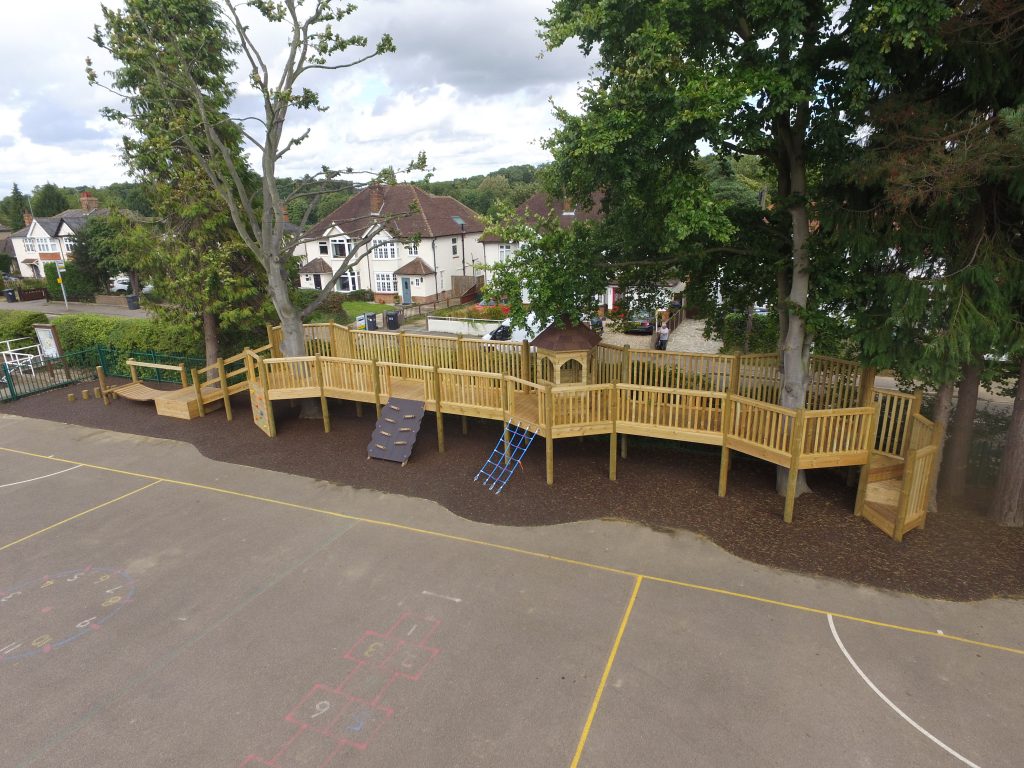 A giant play playtform stretches the length of their tarmac play area, featuring an activity trail approach on the left hand side and some simple steps for the less able and teachers on the far right.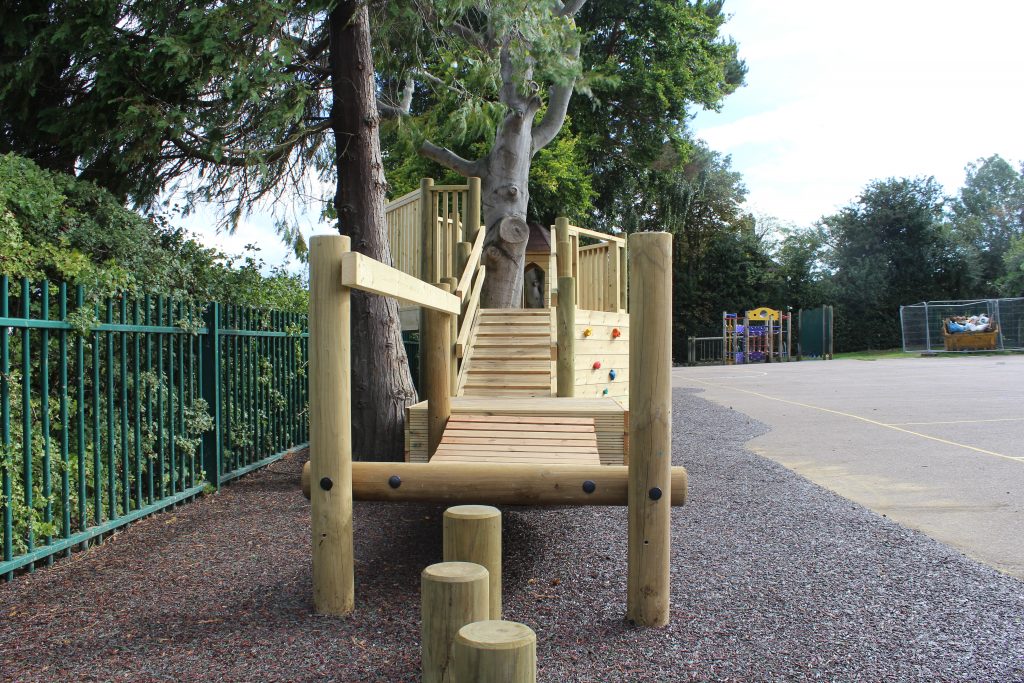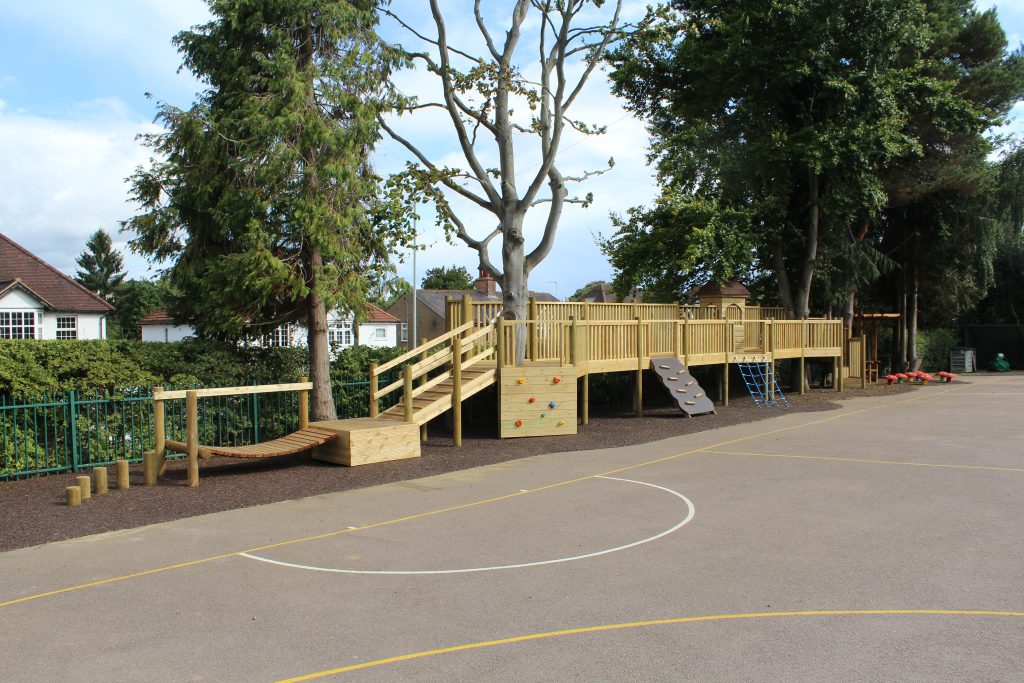 The platform is perfect for imagination play with it's giant size, and it has room for a great number of pupils to join in the fun.
The play house in the centre furthers the imagination-play possibilities.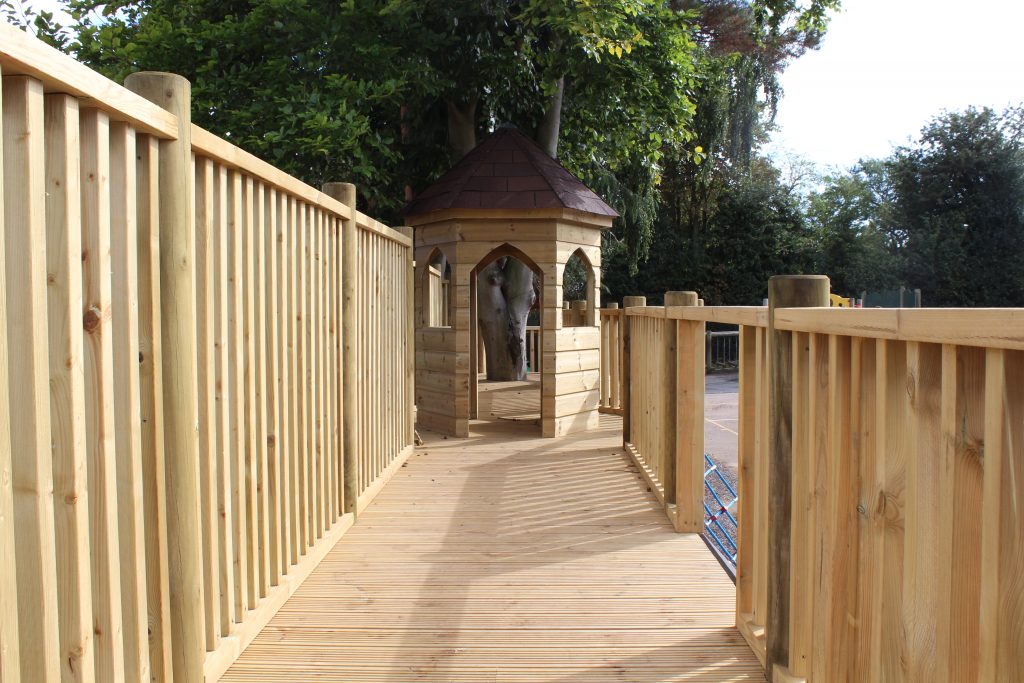 The platform also features a rock wall, climbing ramp and scramble net for the more adventurous children.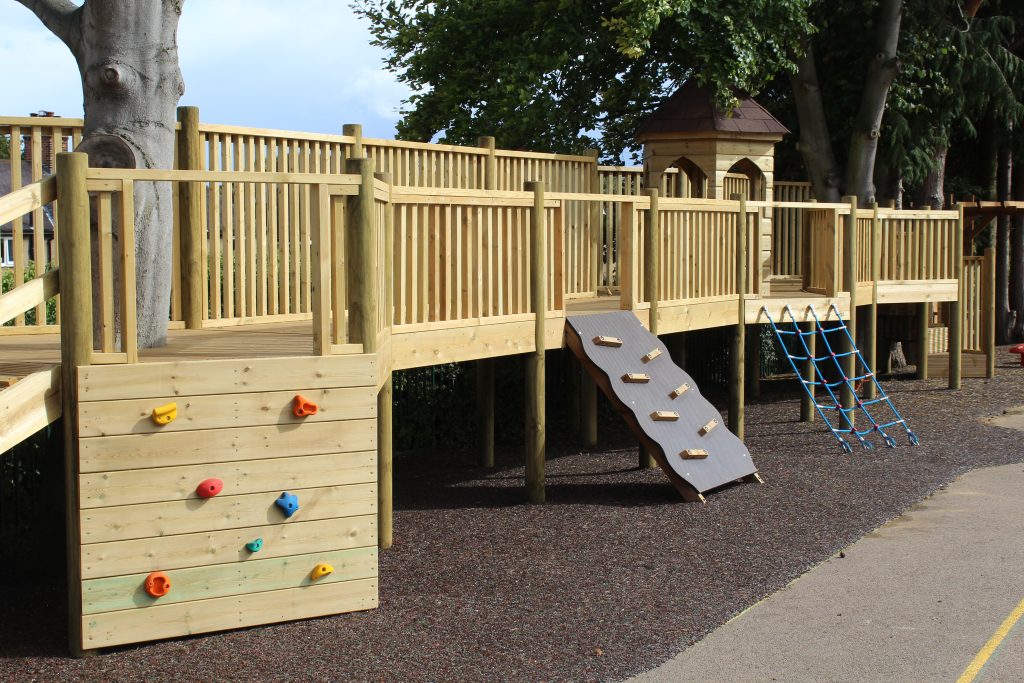 We also designed and installed a quiet storytime area adjacent to the climbing platform, with sweet little rubber toadstool seats for children to sit and listen and socialise.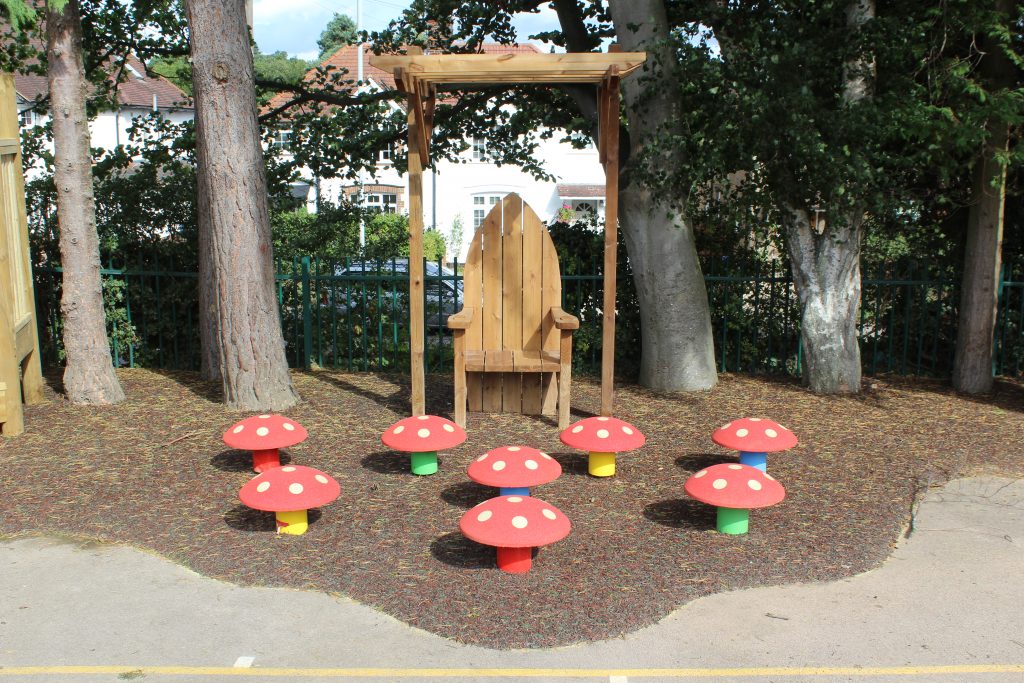 St. Joseph's Treehouse is ginormous and certainly a climbing frame we're very proud of!