Every project means a lot to us, and so we were really pleased to be selected by West Town Academy in Peterborough to deliver their centrepiece play areas for their recently built main school building.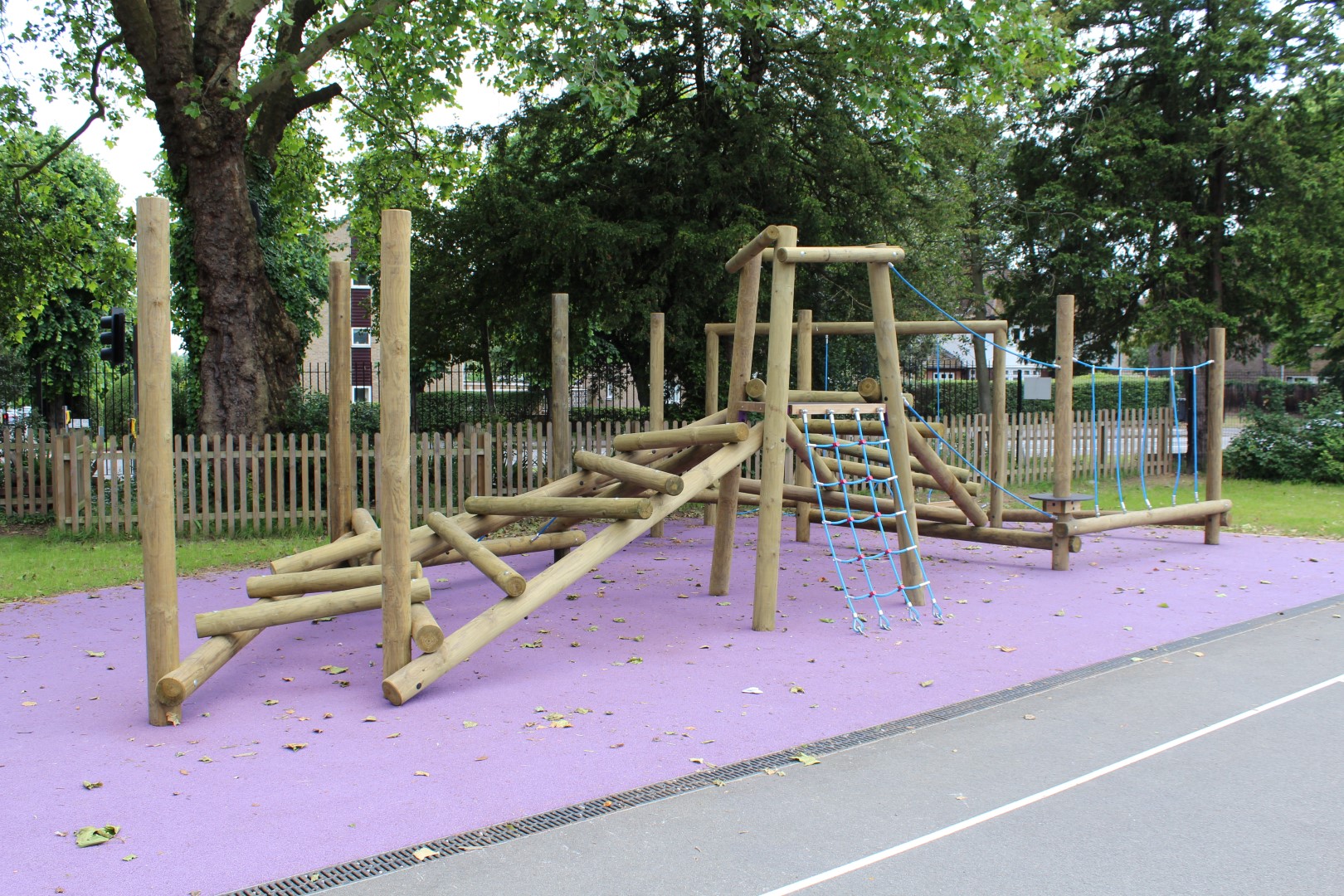 The project revolved around one large climbing frame to offer their older pupils a challenge, alongside an adventure trail on another space opposite. These areas were completed with groundworks to provide a solid sub-base beneath their safety surfacing, which they opted for in a vivid purple and a lovely light blue.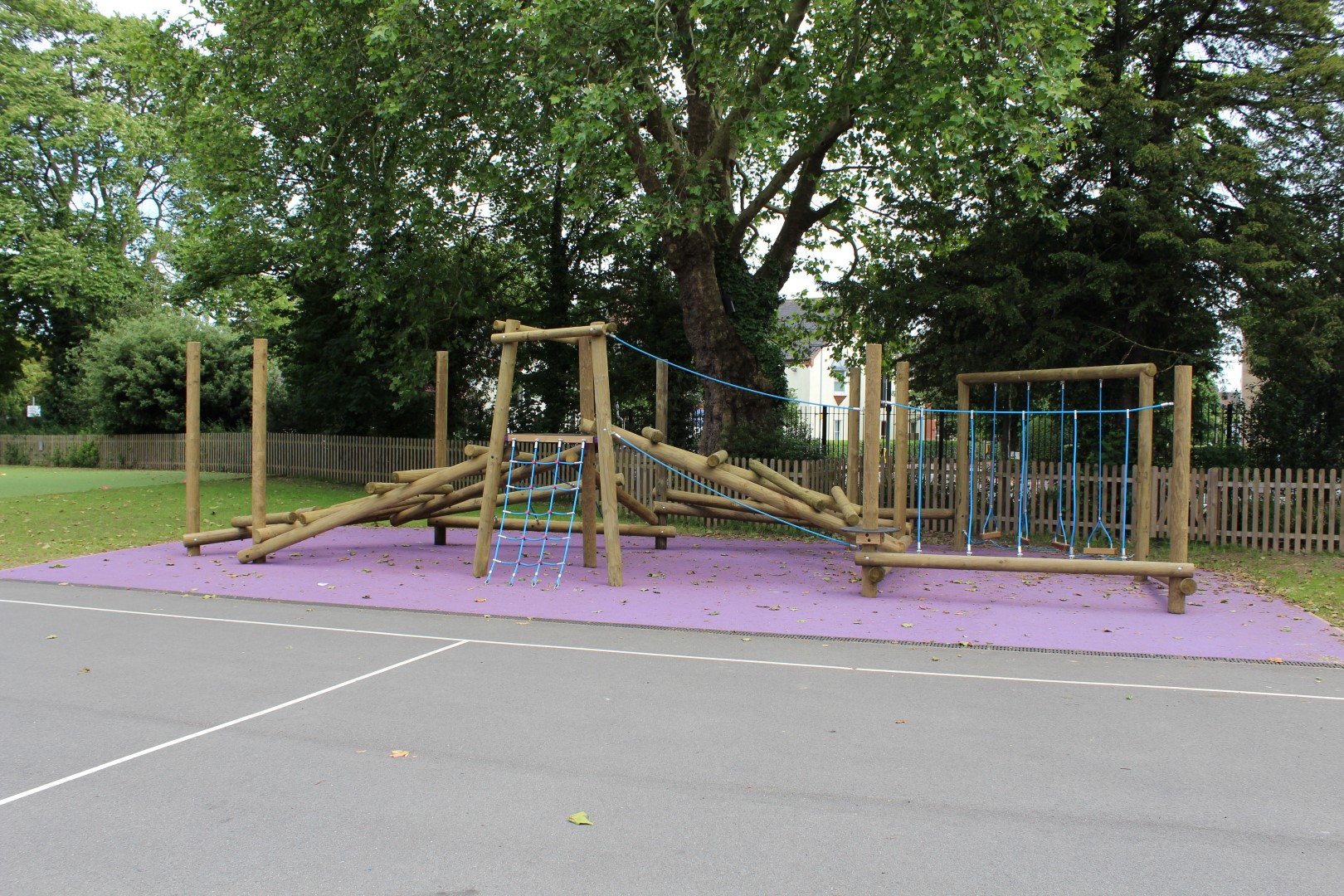 The teaching staff and pupils loved the look of our Twig Hill, which is rapidly becoming our best selling climbing frame since it's original design in 2017. Twig Hill provides lots of room for lots of children to play together, with lots of interlocking log ladders to explore leading up to to the 1.5m-high triangular deck.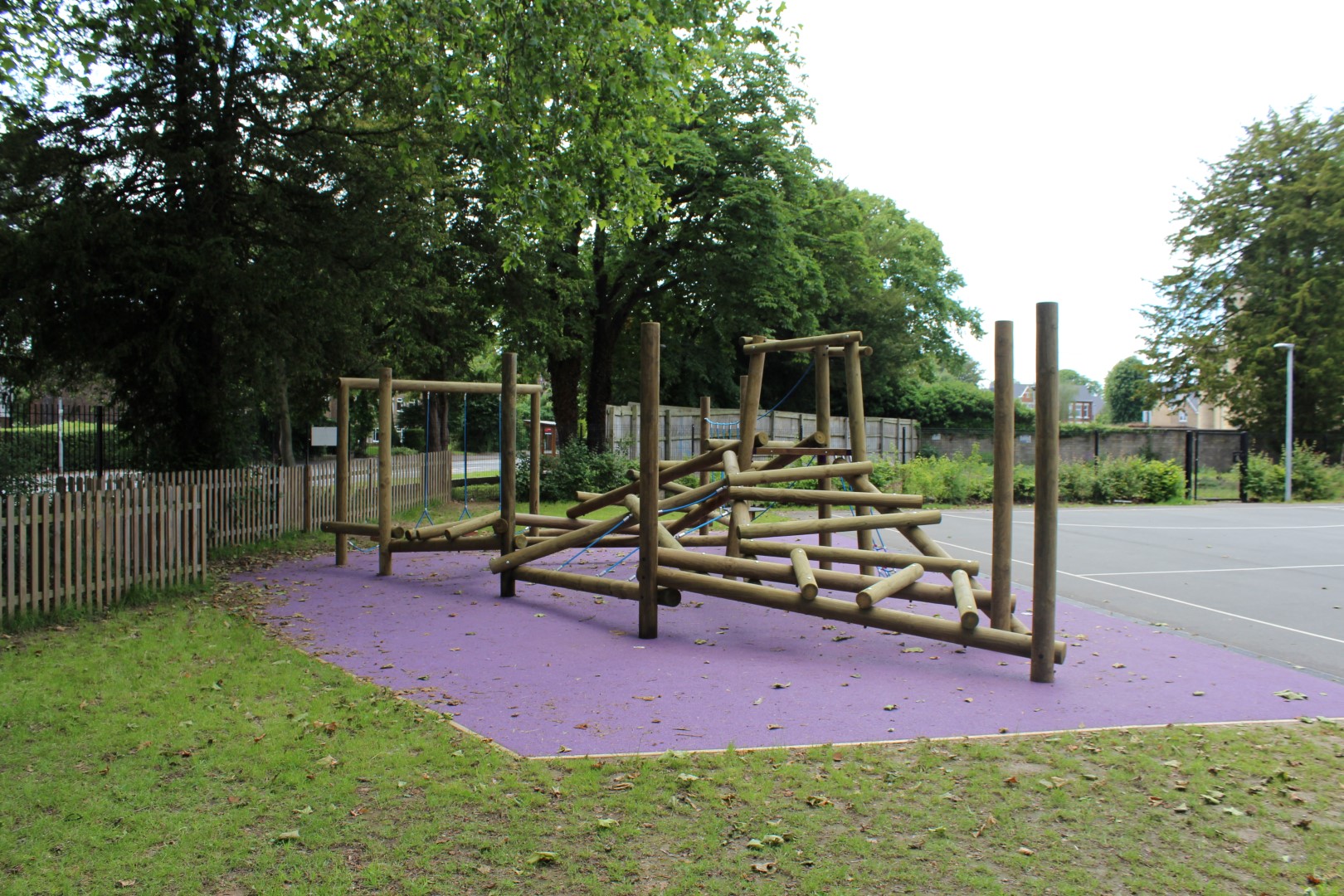 Twig Hill is ideal for promoting healthy development and growth through play, with a wide variety of challenges focusing on fine motor skills, gross motor skills, as well as core strength, balance and coordination.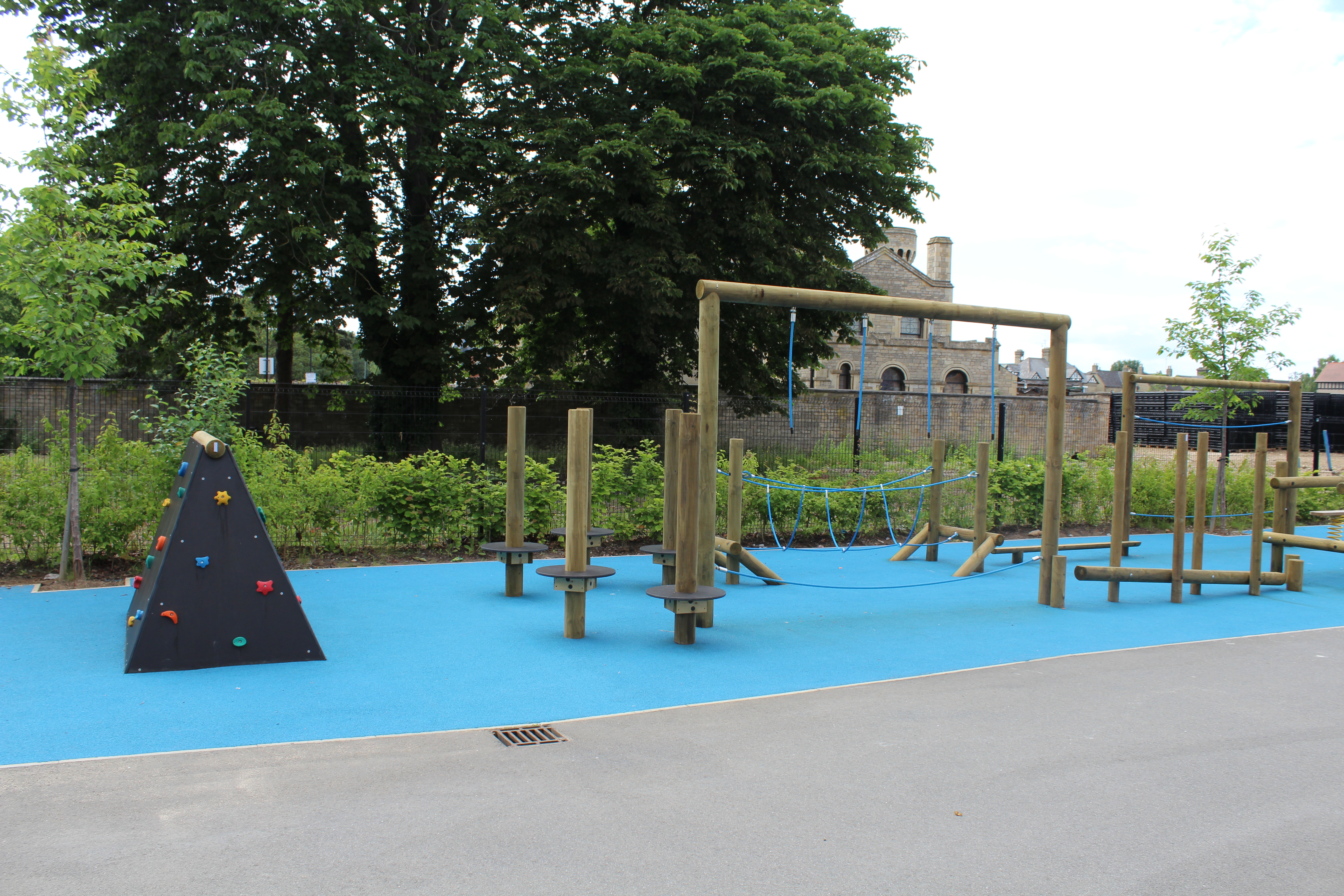 Opposite Twig Hill we designed an adventure trail to provide more room to play, with a looping design starting and finishing at our trademark 'Rock Slab' climber.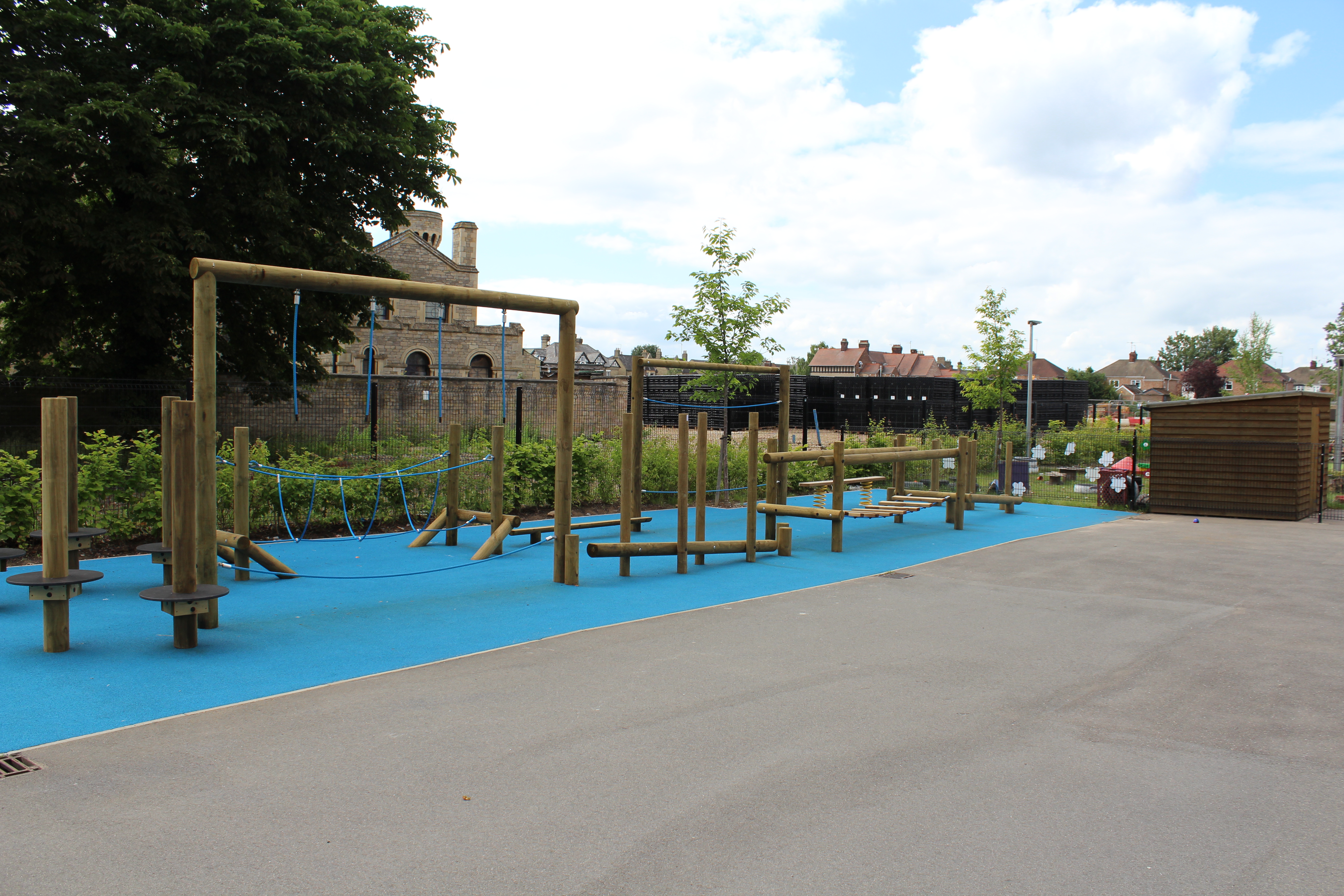 We really appreciate West Town picking us for their play project and we are really proud of another job well done.