In a project which has been a long time in the making, St. Peter's Primary School in St. Albans selected Setter Play to develop their main playground, removing their previous bark pit and adventure trail and installing new play provisions throughout.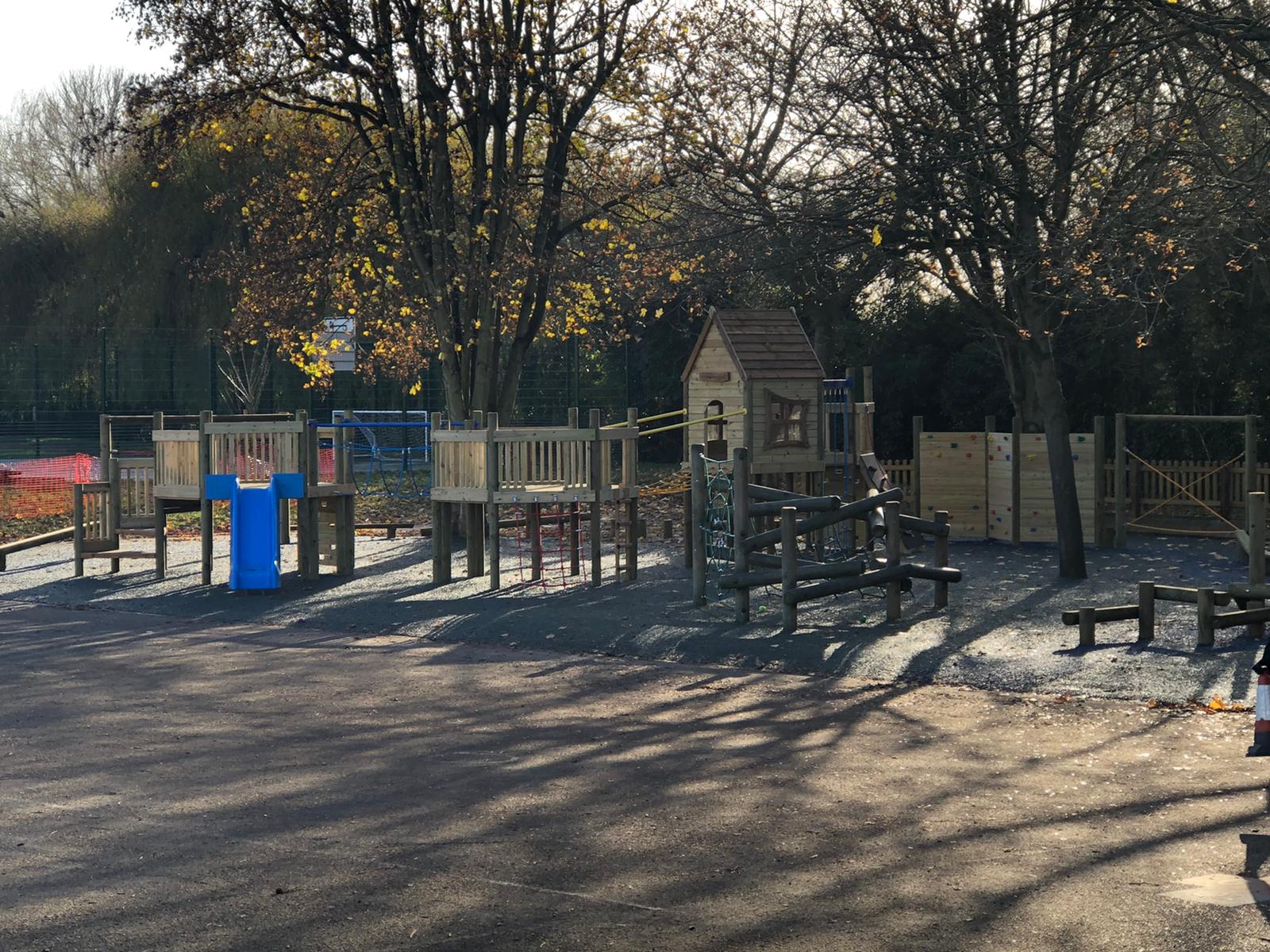 St. Peter's settled on a unique Treehouse design, which extends into the trees in the space, with four platforms featuring a wide variety of different activities.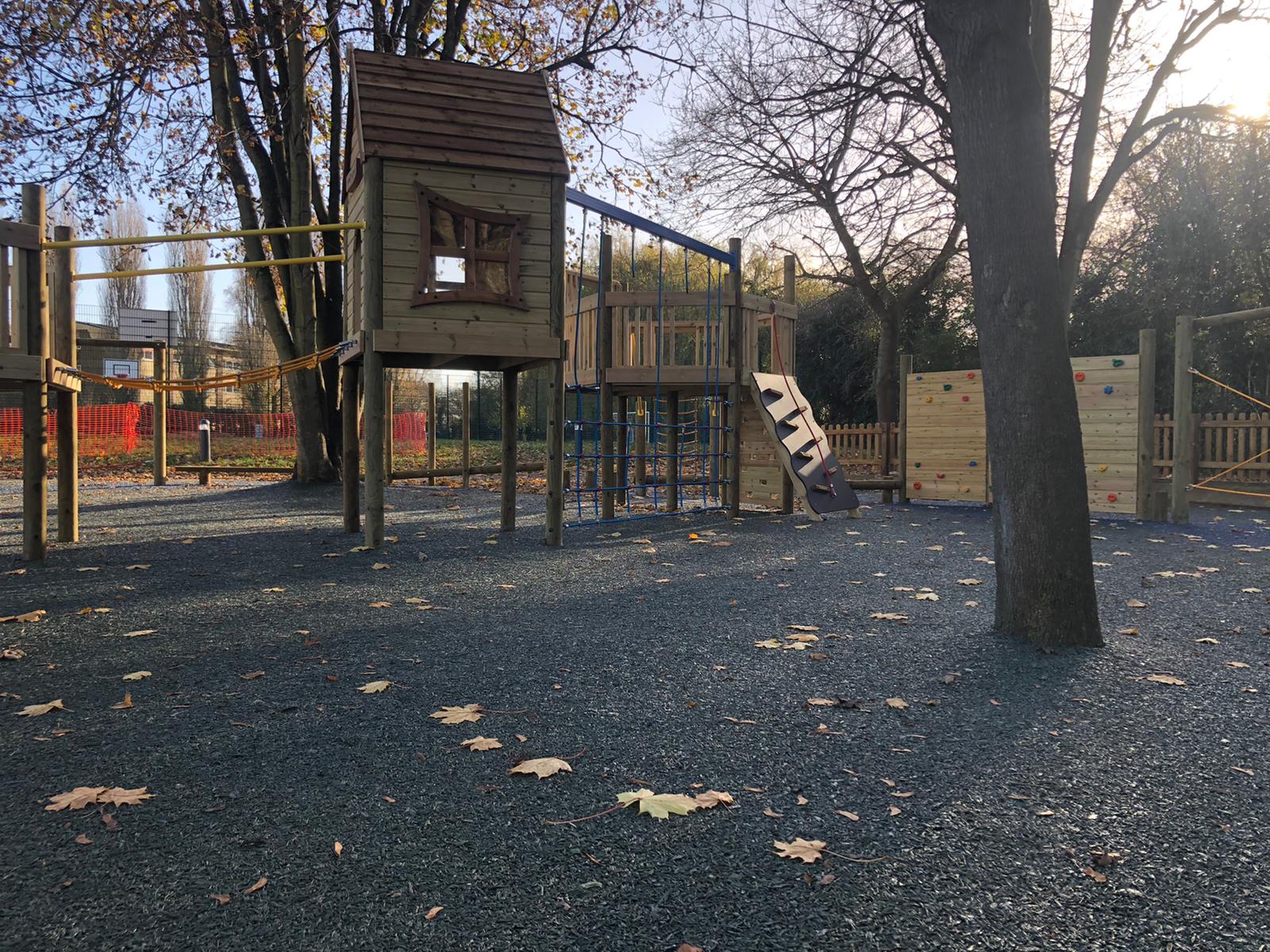 A higher playhouse tower features engravings and interesting windows to spark the imaginations, and links together three adventure-play towers, with a range of high-level rope bridges.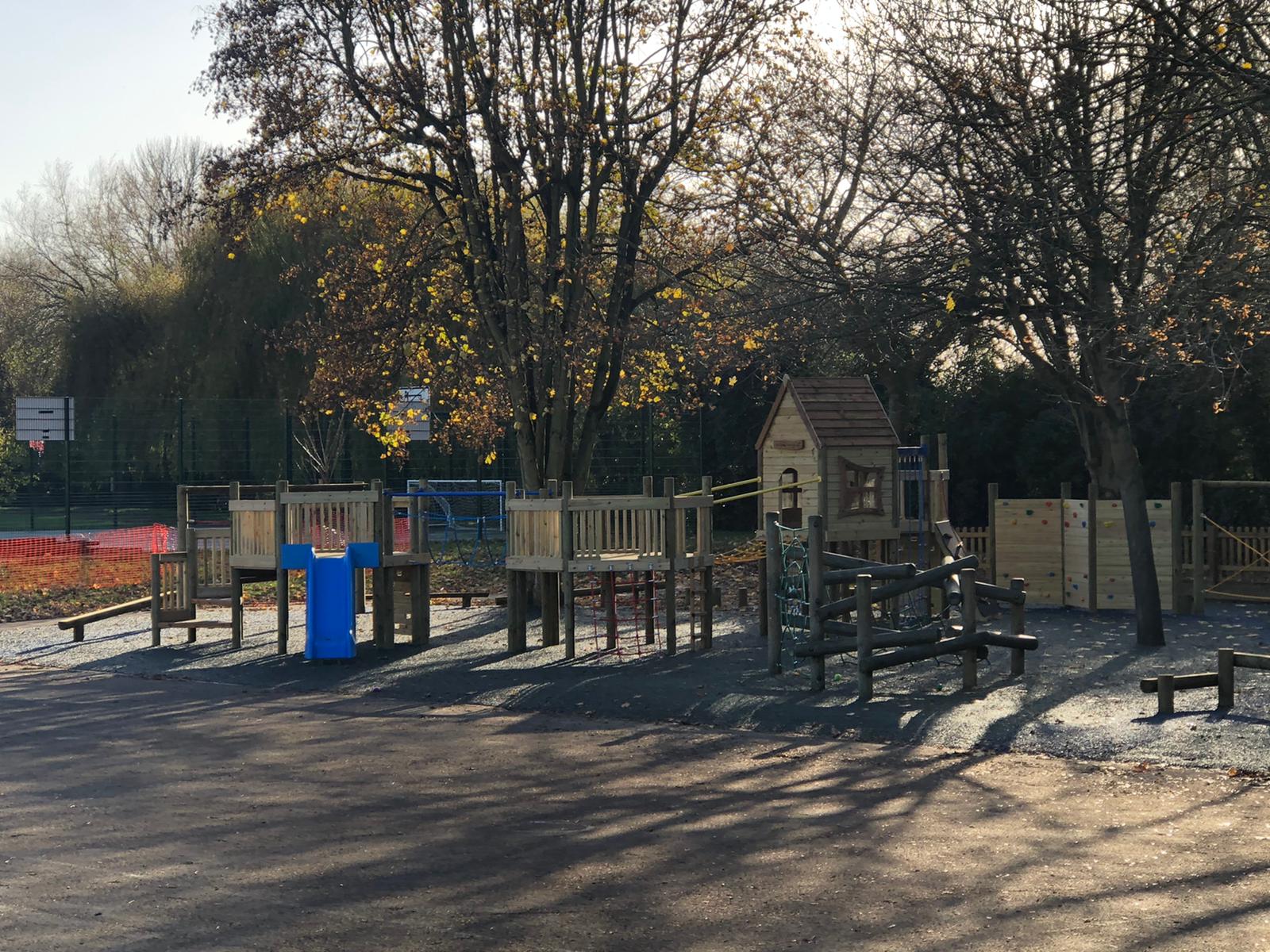 St. Peter's Treehouse features a focus on physical development through play, with challenges for fine-and gross-motor skills as well as balance and co-ordination.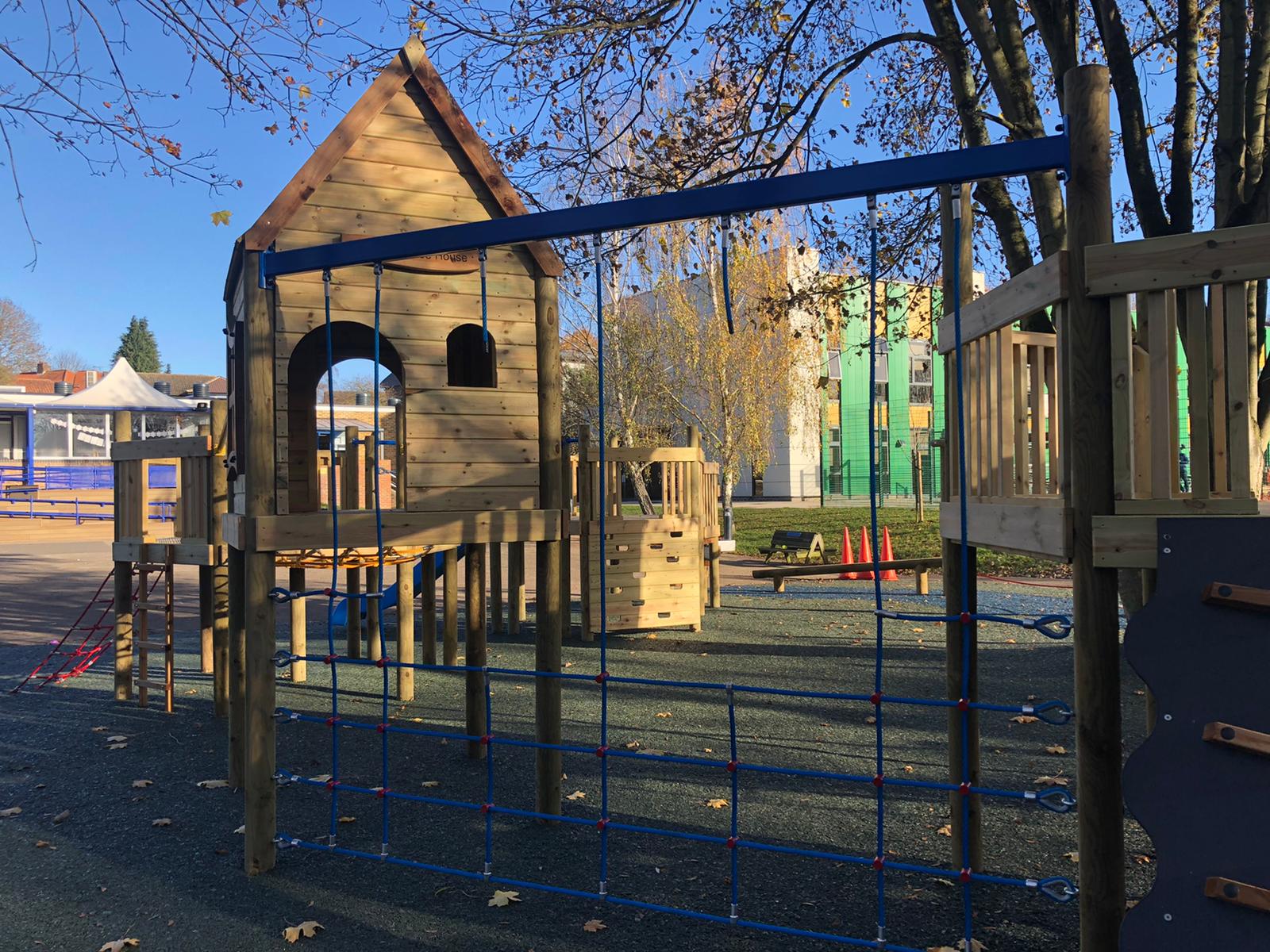 Rubber mulch surfacing throughout provides fall protection for any accidental trips or spills.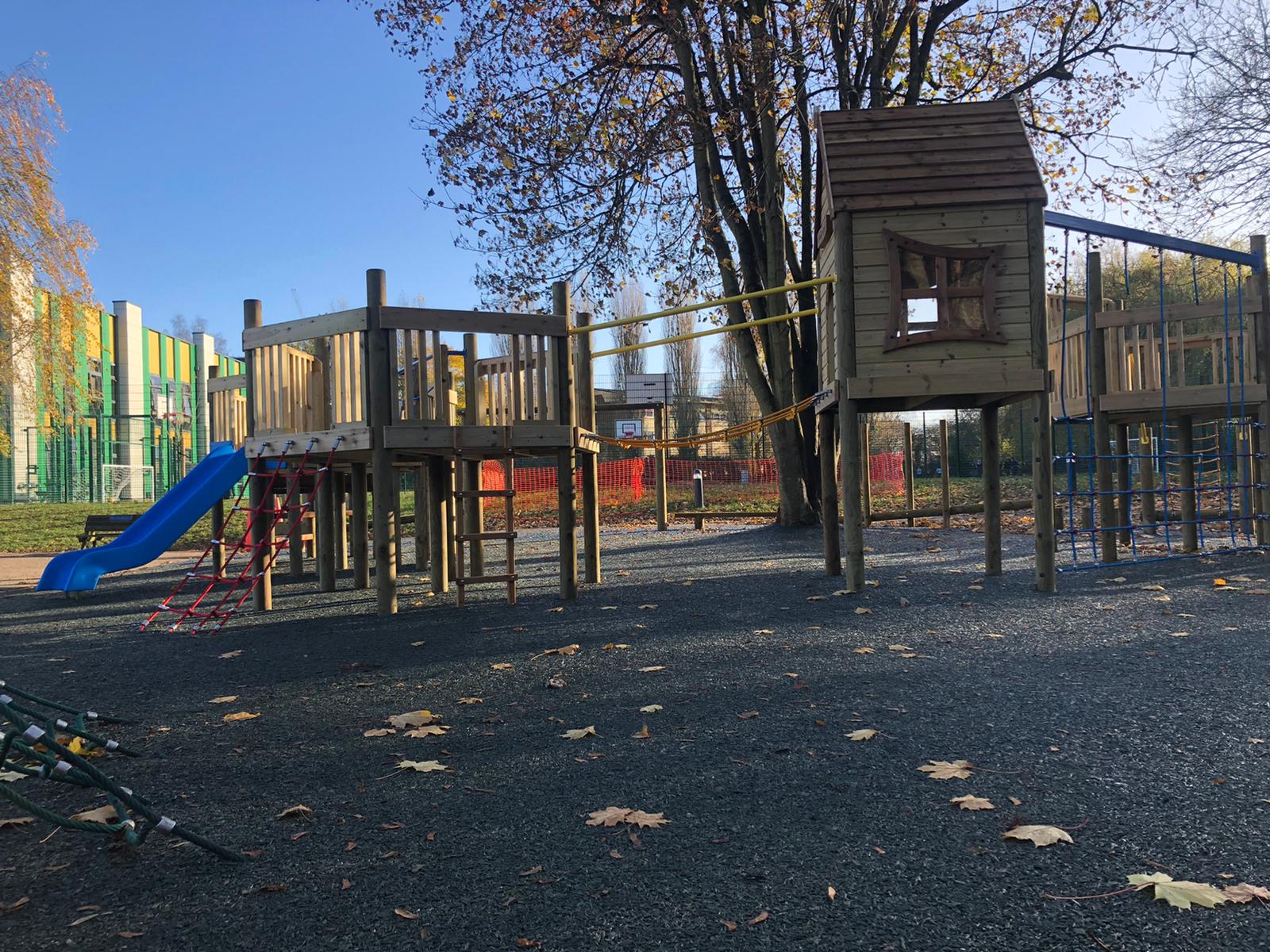 The timber materials create an inviting and tactile play space that complements the natural surroundings of the play area.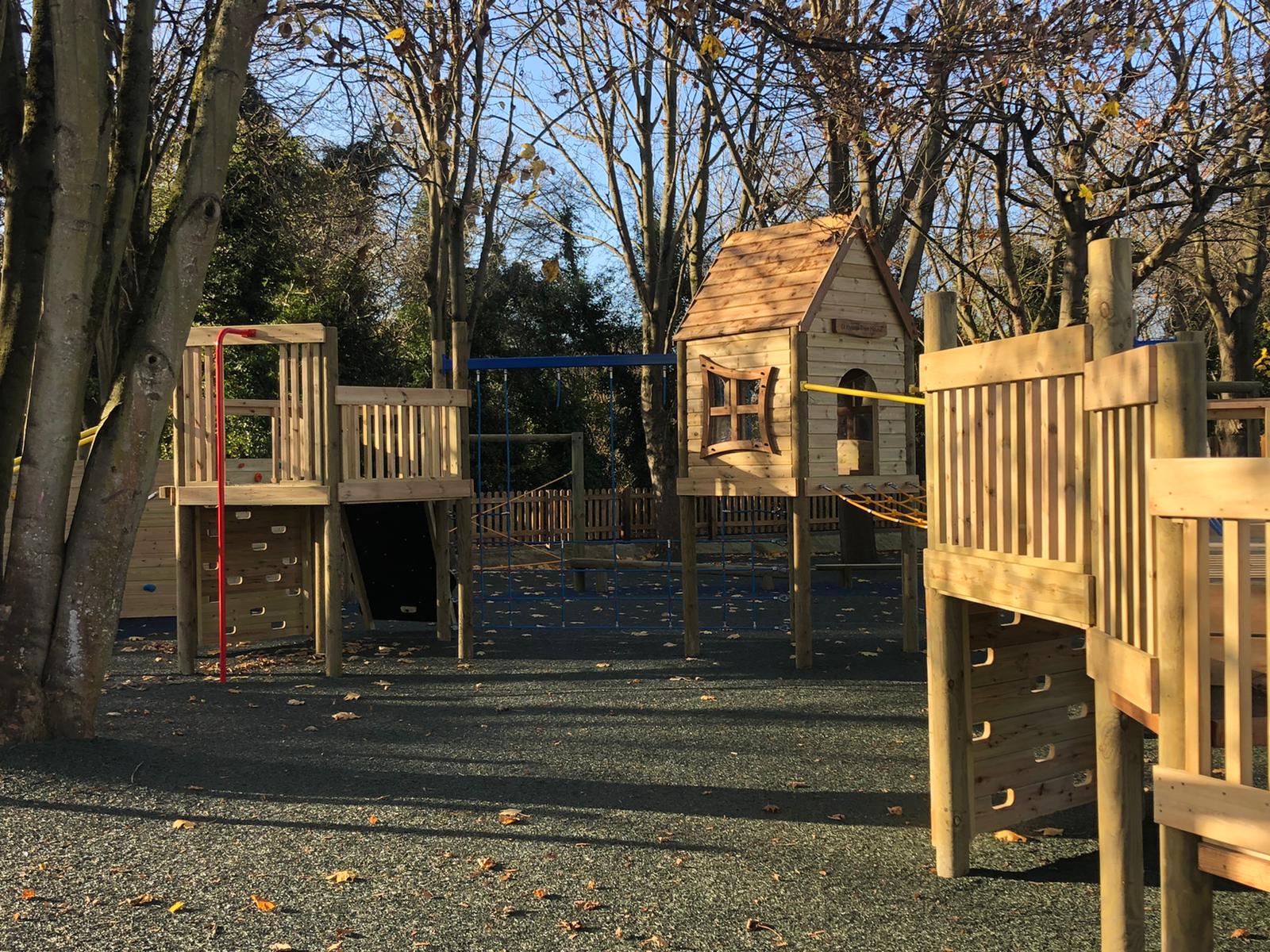 A huge adventure trail loops around the four-tower treehouse, providing ample room for the whole school to play. The trail is complete with a river theme underneath to spark the imagination.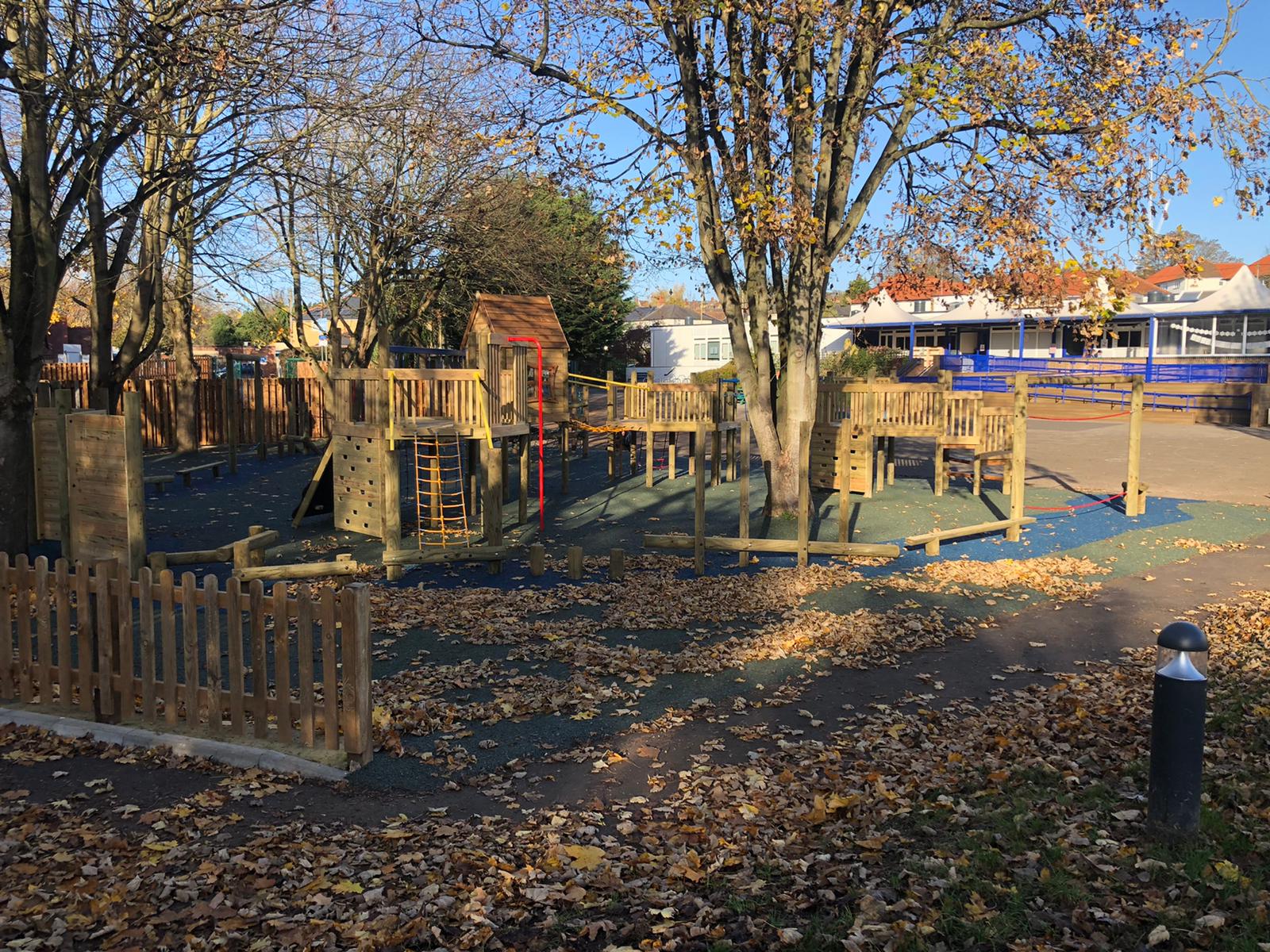 Mrs. Young, the headteacher at St. Peter's, emailed to tell us that 'The play equipment is looking great, and the children are really loving being able to use it!'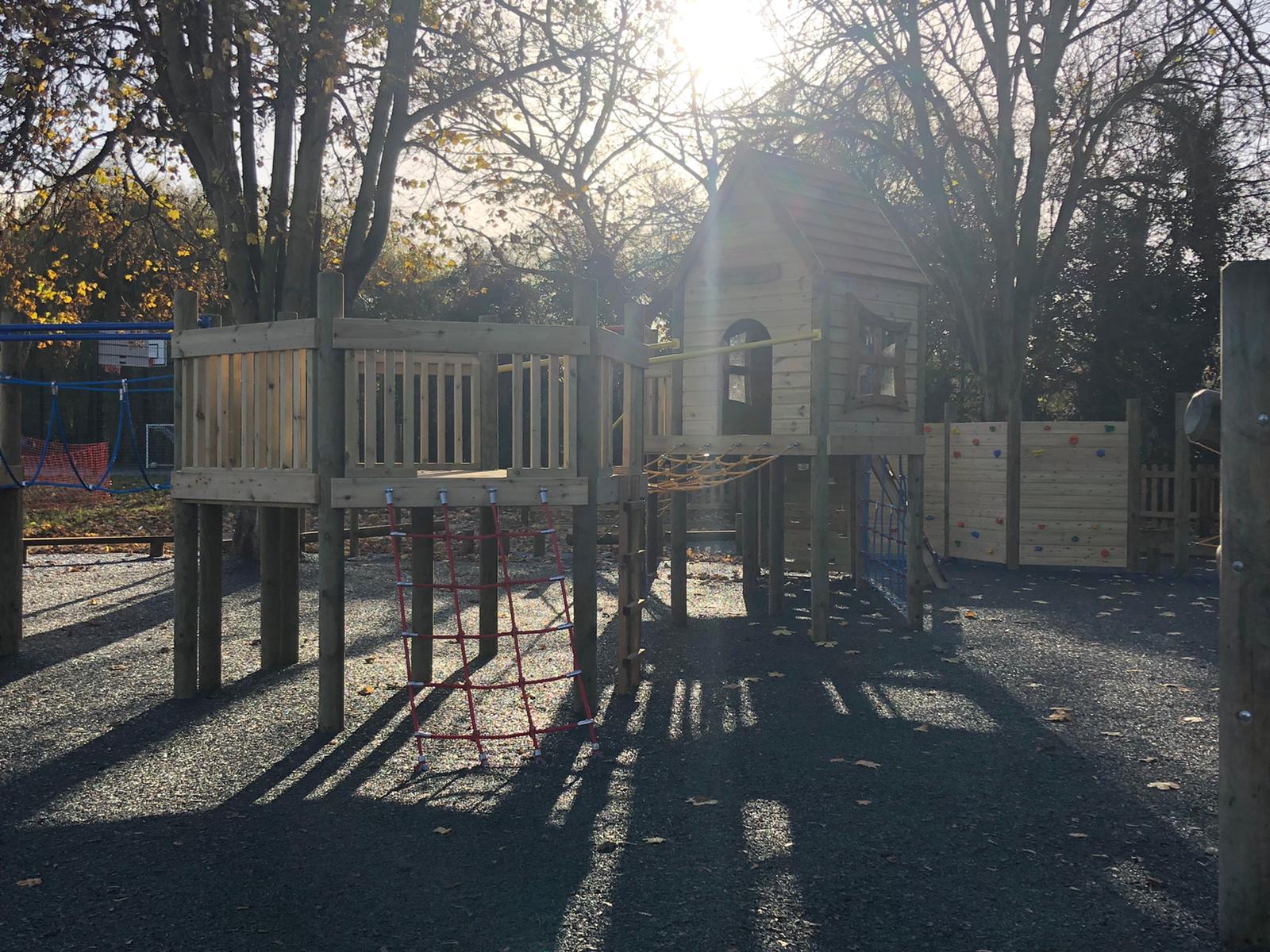 We're immensely proud of this design, which really showcases what sets our play equipment apart.