Langford Village Academy are a previous customer of ours, and recently received a grant to extend their all-weather accessible spaces. They came to Setter Play to develop a canopy design to their brief and budget.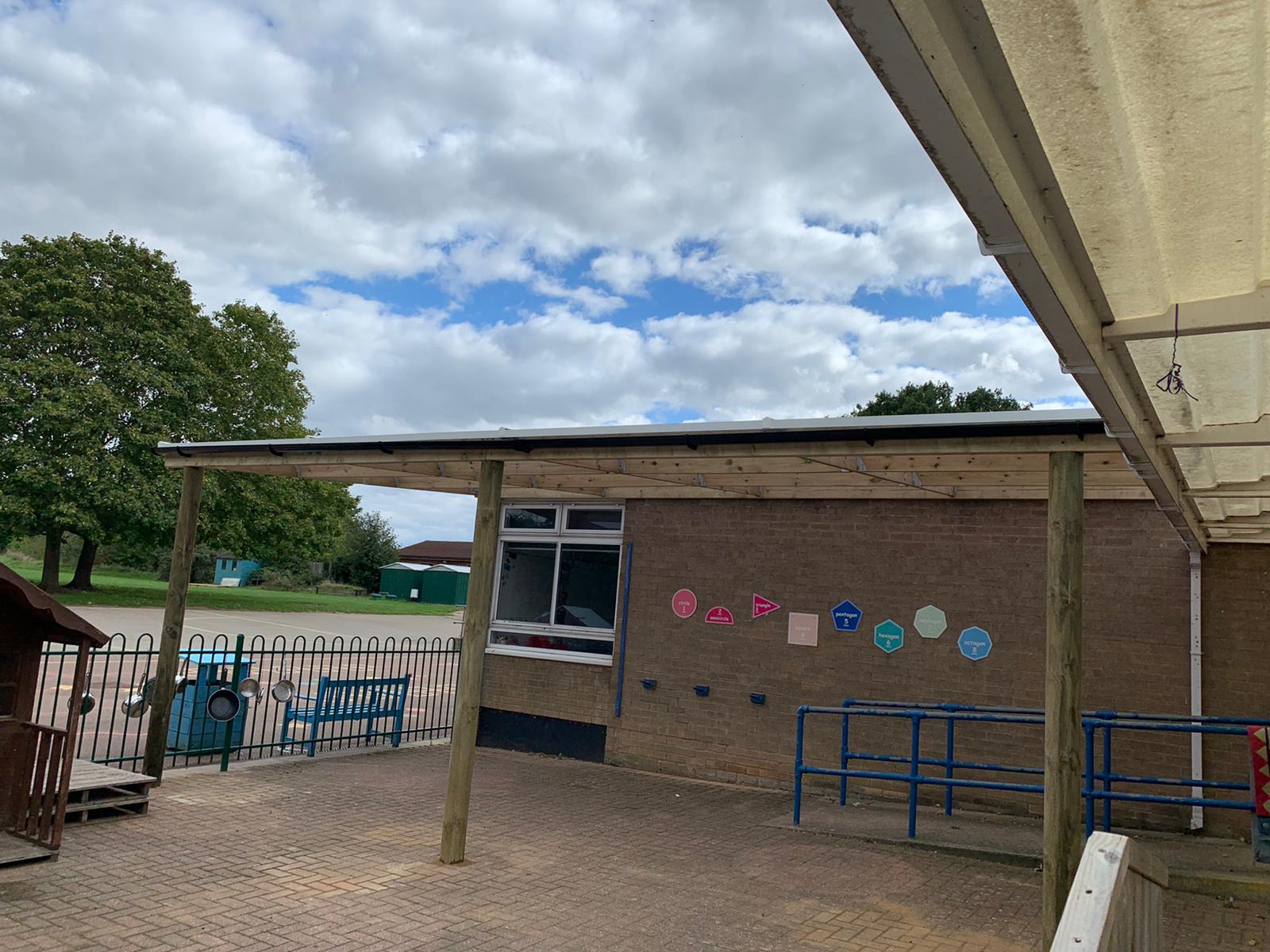 A wall-mounted lightweight timber canopy provides them with ample protection from the sun and rain, to give them well-ventilated outdoor spaces to extend their capacity.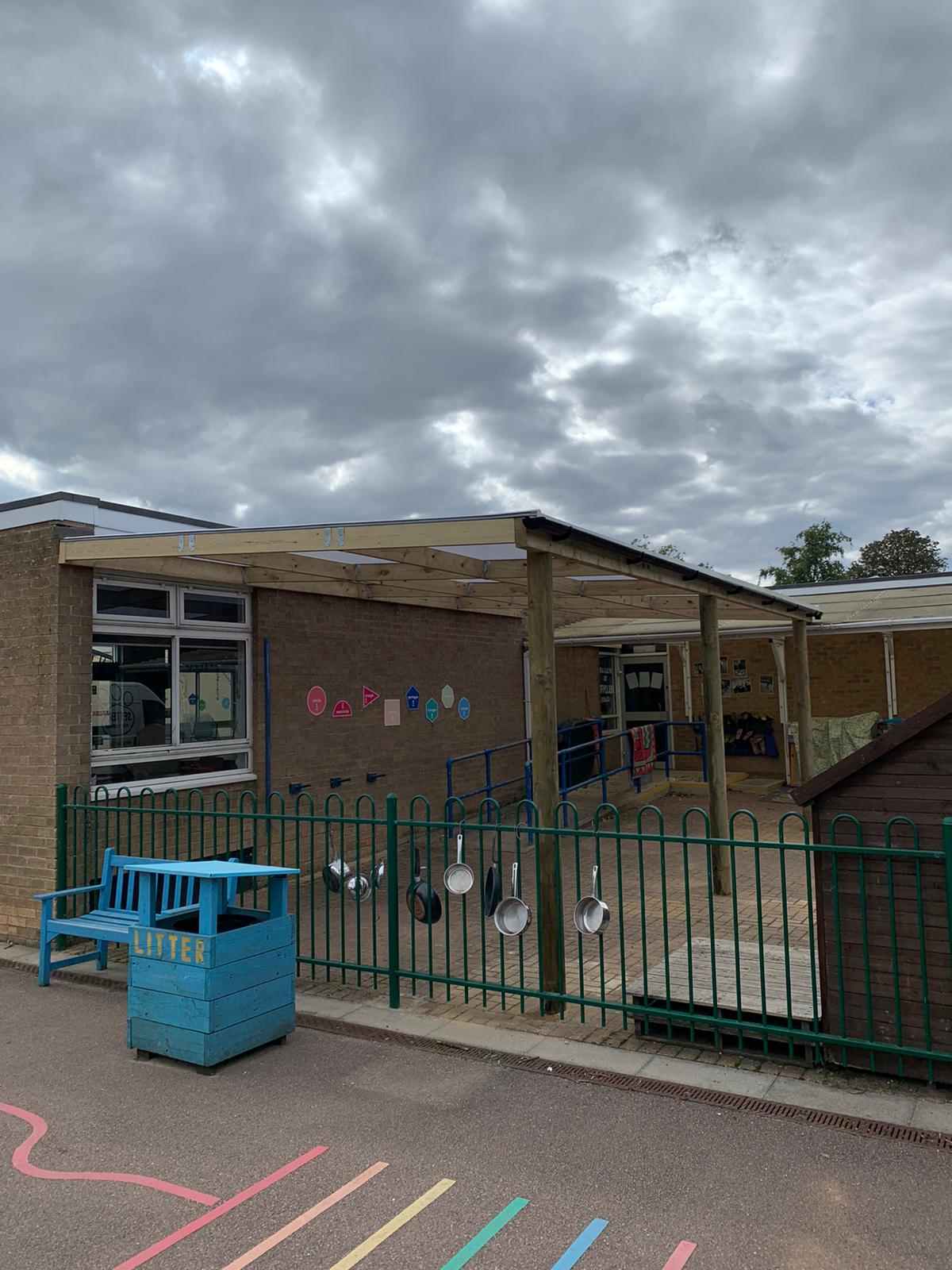 We're always pleased that a school like our products and services so much that they would come back to us, and we're very proud of another job well done.