Madley Brook CP School in Witney, Oxfordshire, commissioned Setter Play to refresh two of their play areas, beginning with their EYFS space where we added a compact adventure trail to challenge a wide variety of motor skills and help their pupils grow through play.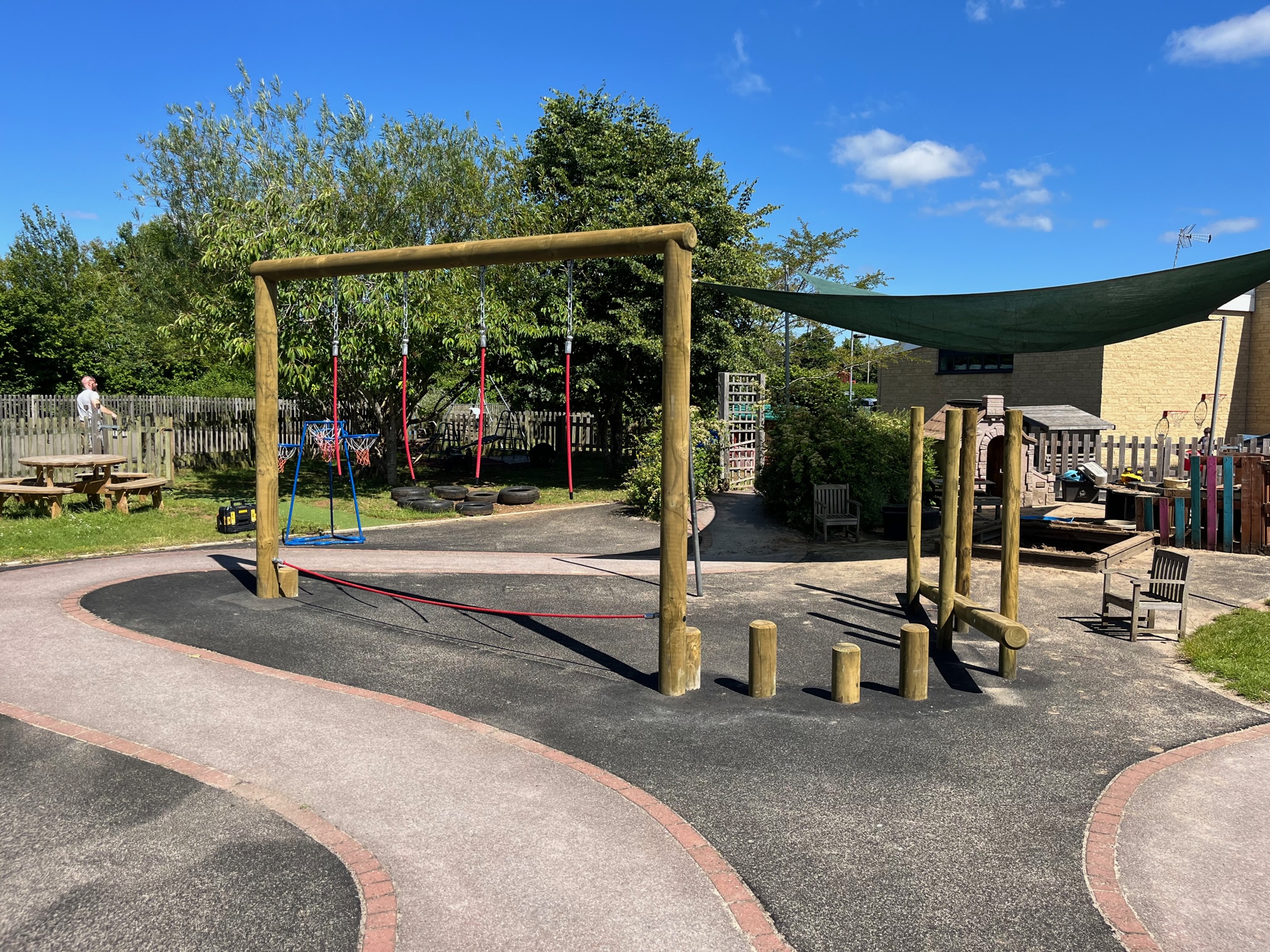 We also installed a large and impressive castle atop the mound in their grounds, complete with their selection of activities such as the giant spiders' web net linking the two platforms.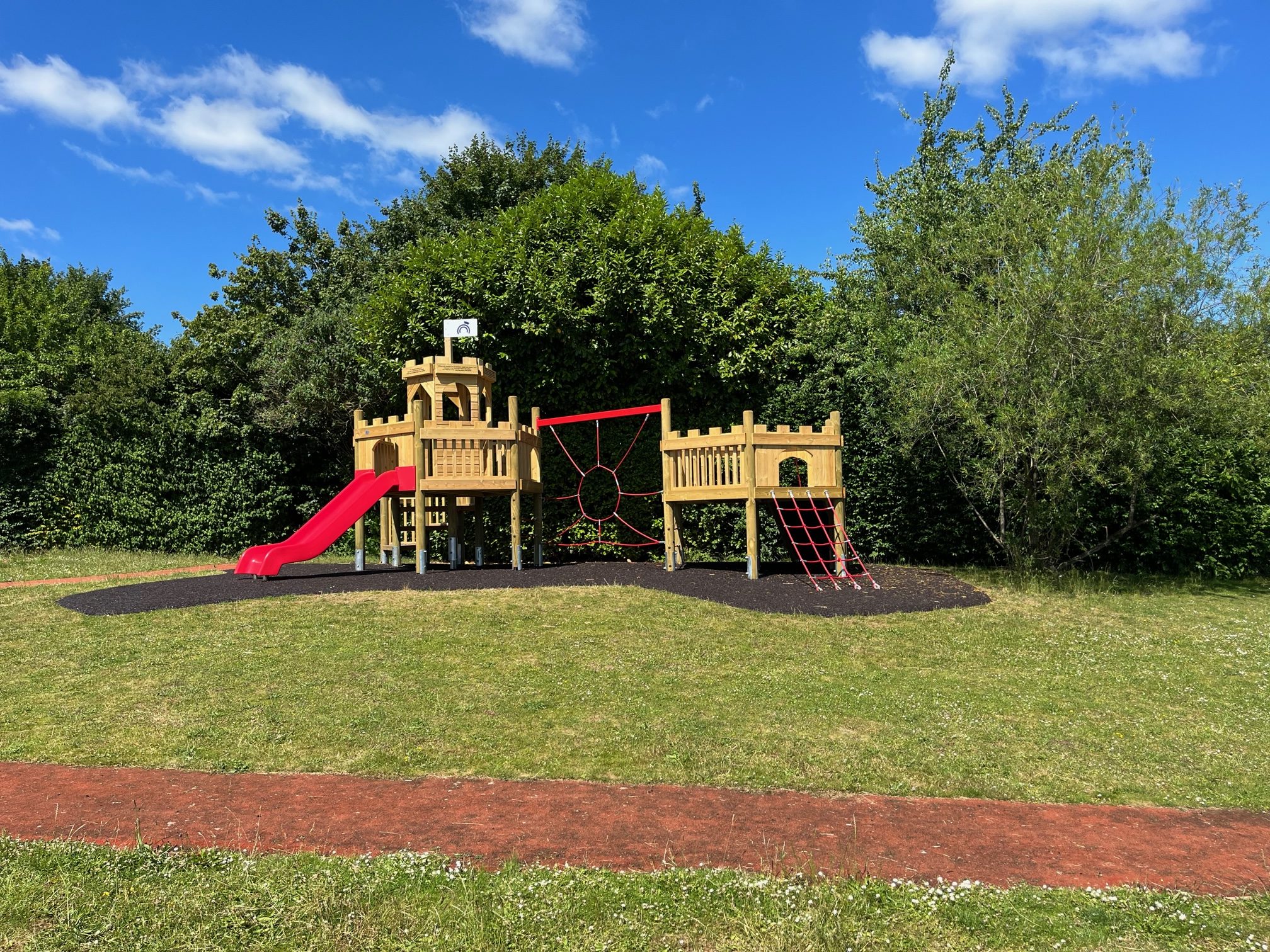 The climber features two large platforms to provide ample room to play, with an engaging mix of adventure-play and imagination-play provisions.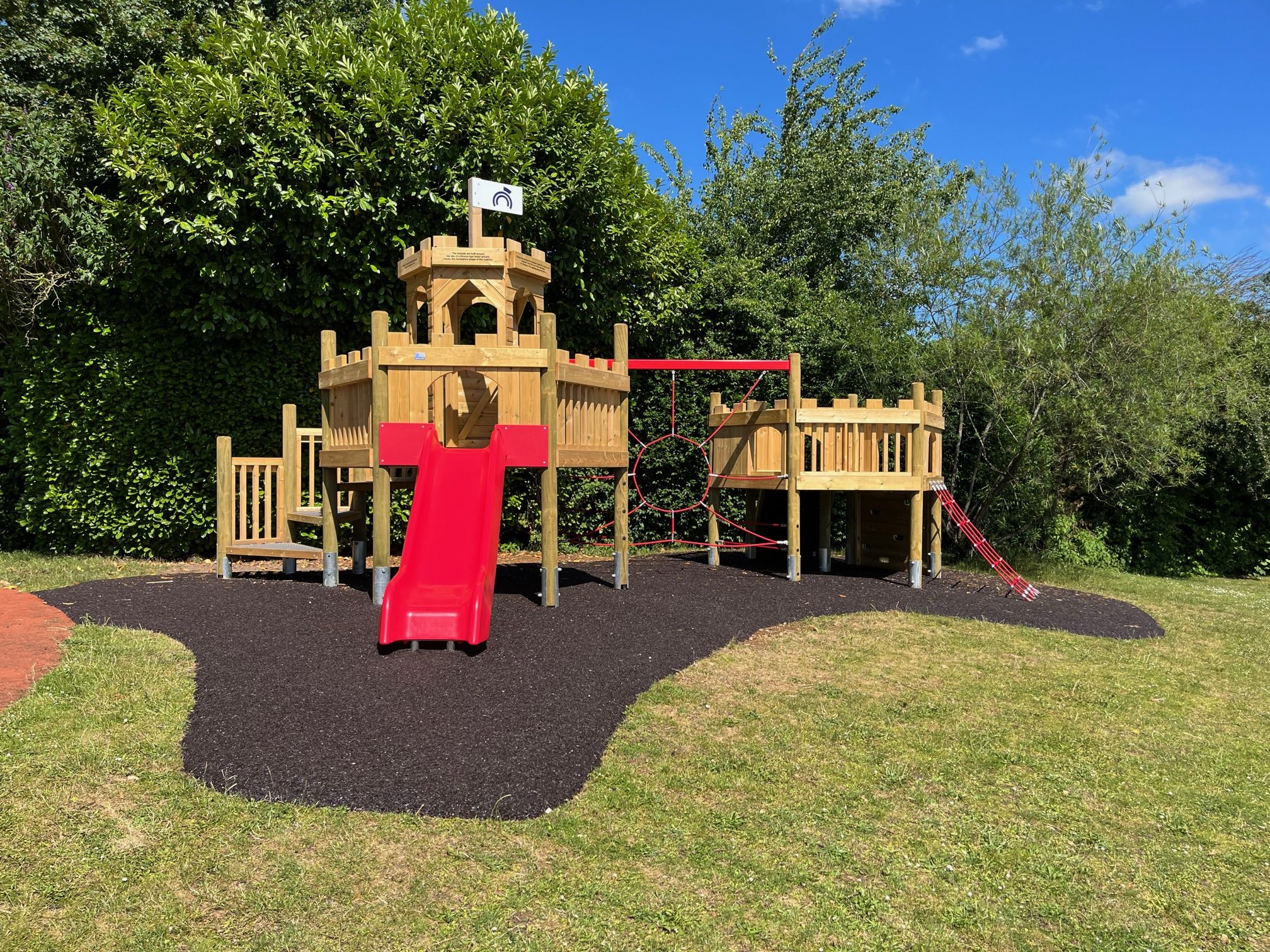 We've received some great feedback already from their headteacher, and we're really proud of how great this play area looks.