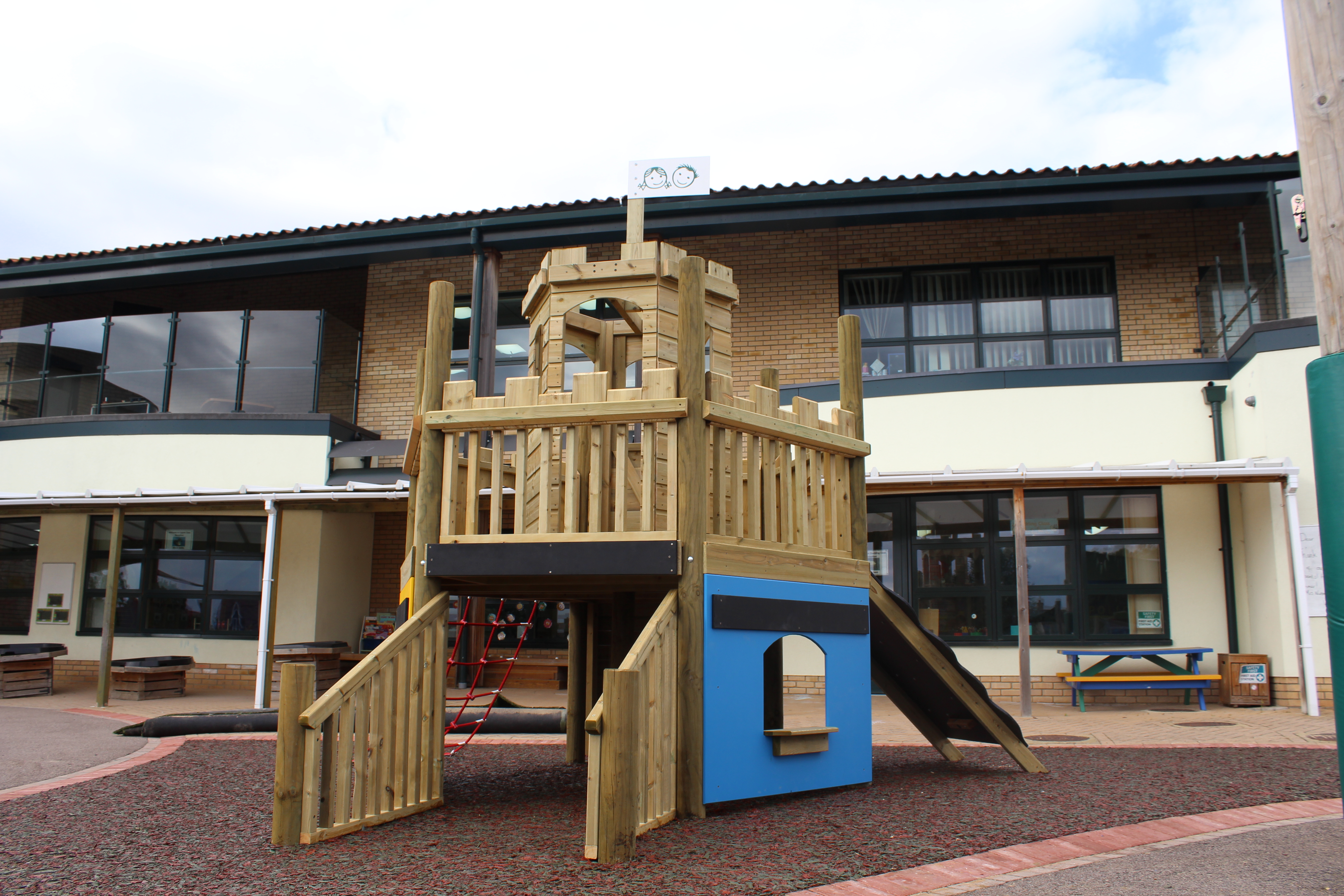 An impressive 2.7m-wide play castle provides Roecroft Lower School with a thrilling new centrepiece play area for their reception and key stage one's to explore.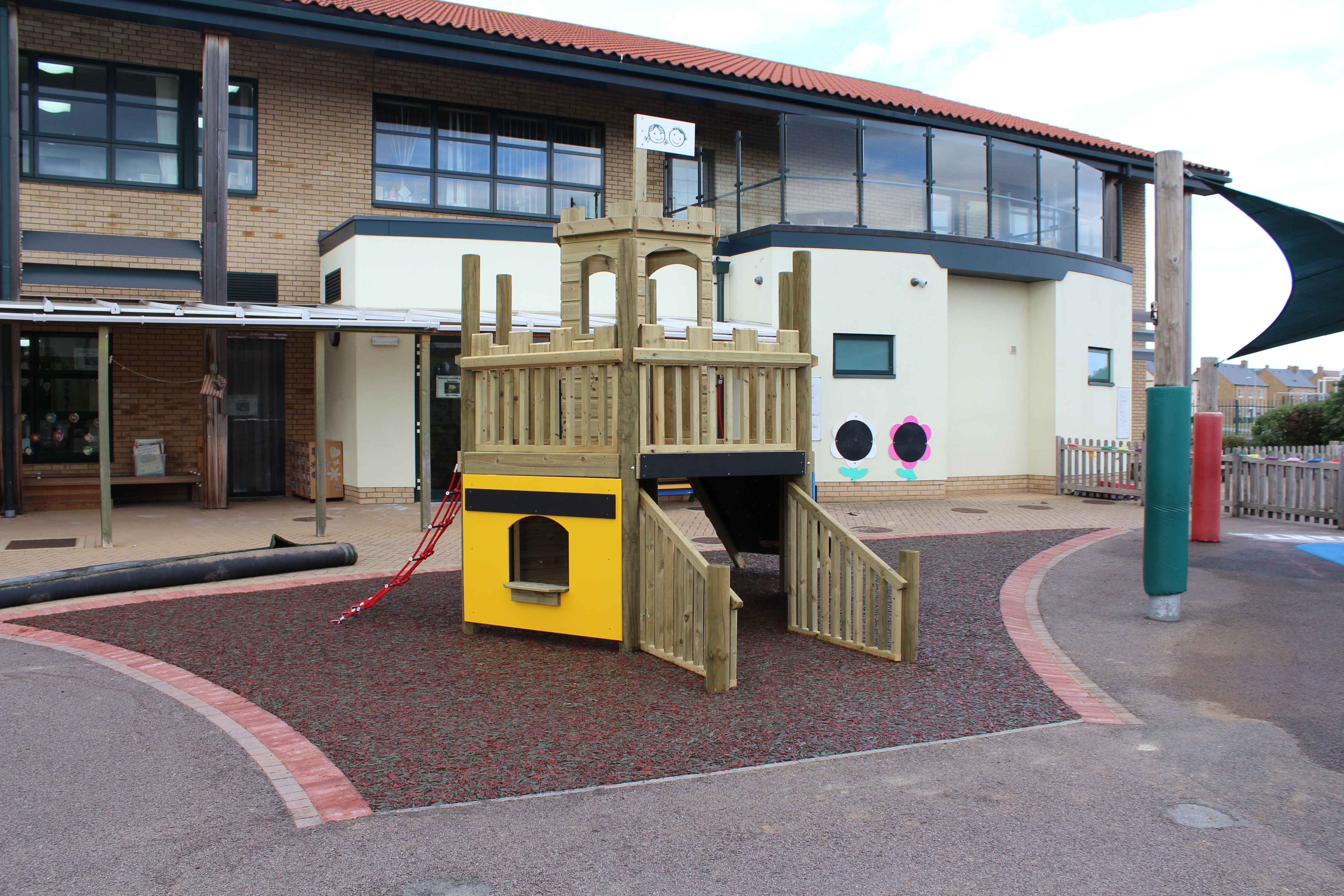 A mixture of imagination-play and physical play ensures that their pupils enjoy varied play times and have lots of choices in what to do today. Below decks are two shop panels, whilst the castle keep is also the perfect catalyst for sparking the imagination and encouraging little ones to create their own adventures.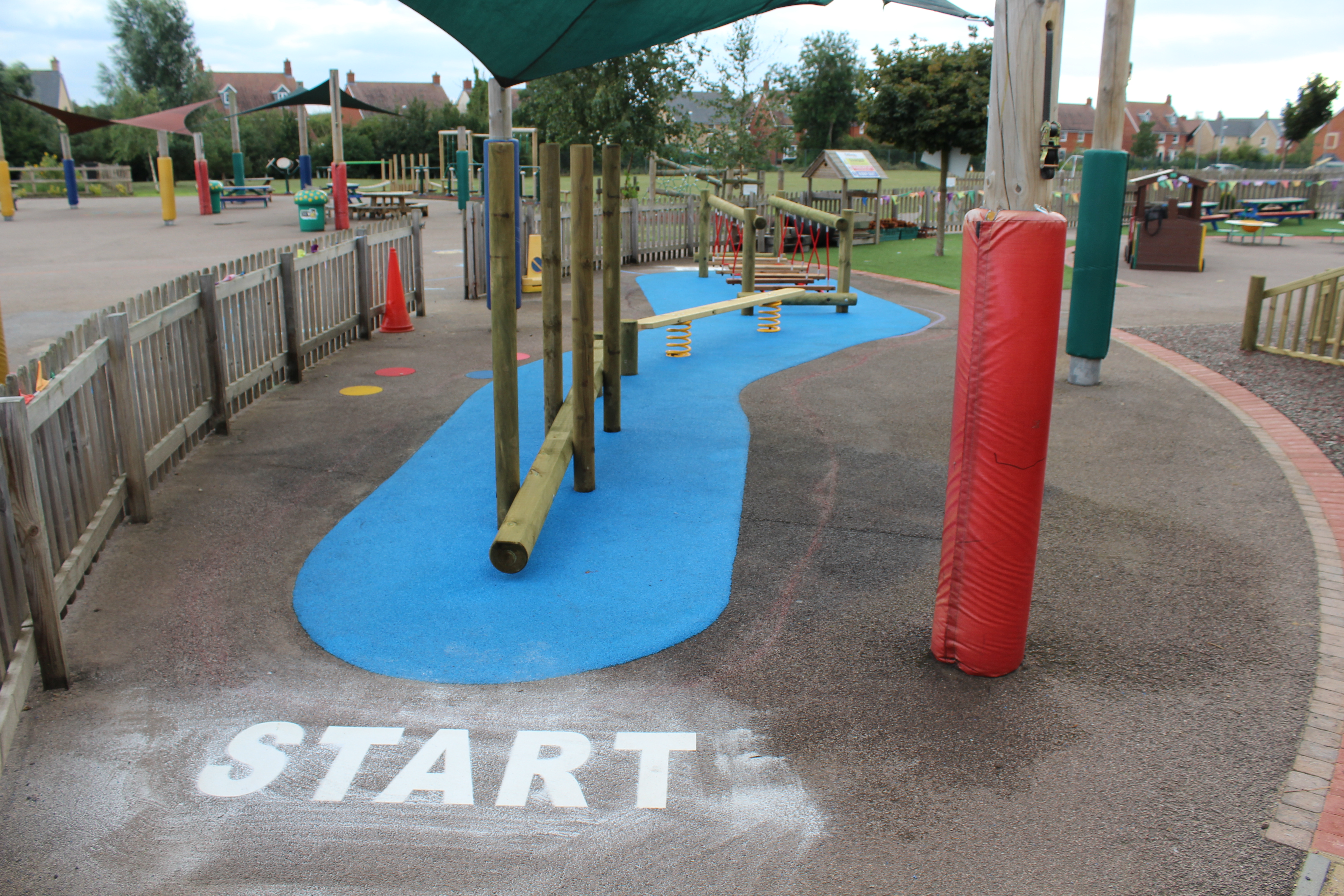 Alongside their new castle is an adventure trail, challenge balance, coordination and agility. The choice of blue wetpour emulates a moat around the castle too, to further the theme.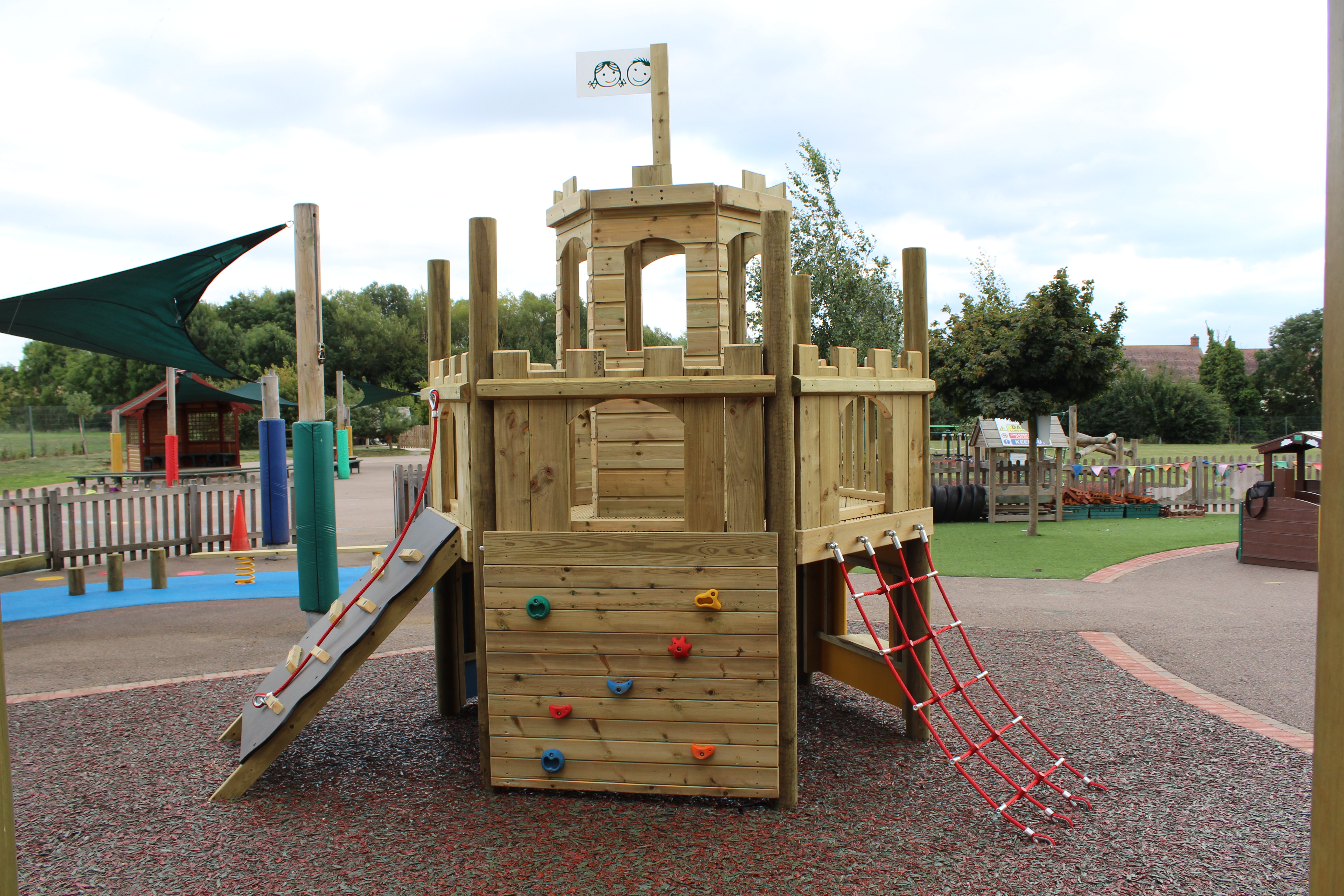 At the rear of the castle is a ramp-and-rope, climbing wall and scramble net, all of which are ideal for promoting upper body strength as well as development of fine motor skills.
We love working with local schools on bespoke play projects, as it means local kids get something extra special to play on. We're proud to have been selected by Roecroft Lower School to create their new play area, and proud of another job well done!