Farley Junior School in Luton set a brief to create a sensory garden in a previously unused area of their grounds, that could be enjoyed in lessons or break times.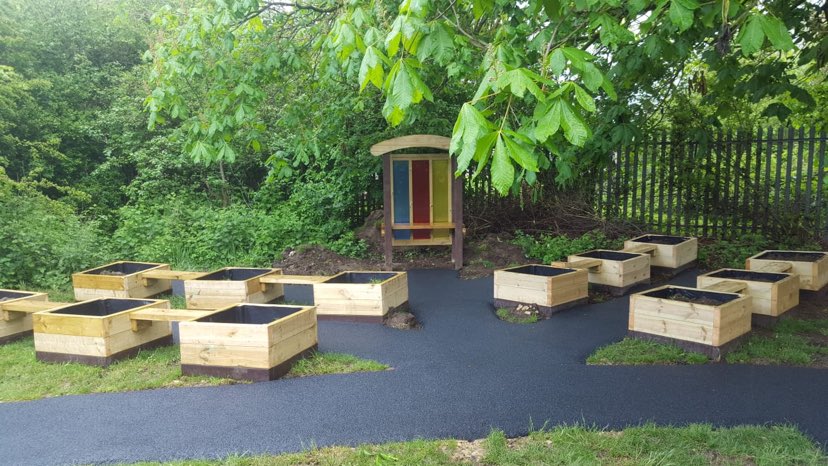 A key part of their brief was to ensure everything was waterproof and resilient to the damp conditions that that corner of their grounds suffers from. So we ensured that their new pathways had a solid compacted stone foundation underneath, and all the features in the garden has a 'plaswood' bottom layer that wouldn't suffer with rot.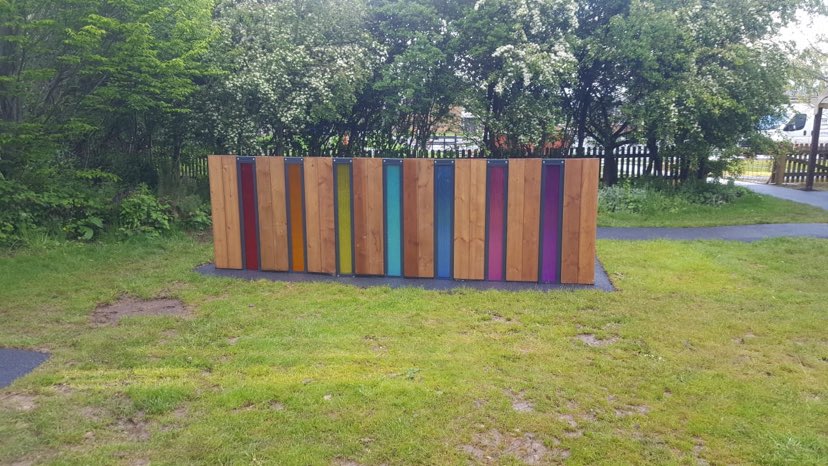 To the opposite side of this multicoloured wall is a 4m x 4m soft pour space where Farley's pupils can bring outdoor building blocks and express their creativity through building.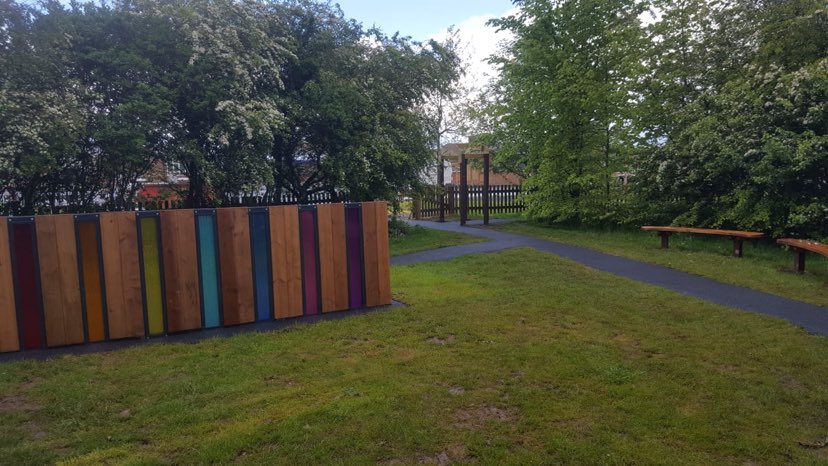 Archways lead amongst the trees to planting beds and quiet corners.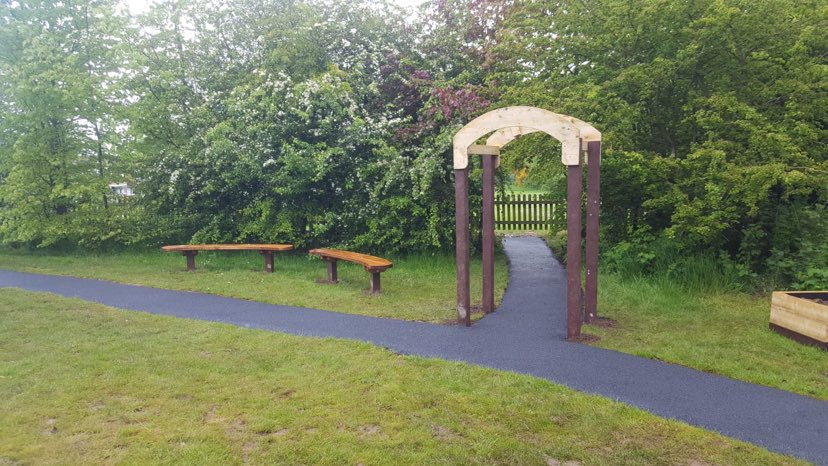 Two interesting playhouses feature a wheelchair accessible ramp to ensure all of their pupils can join in the fun and create their own stories and adventures.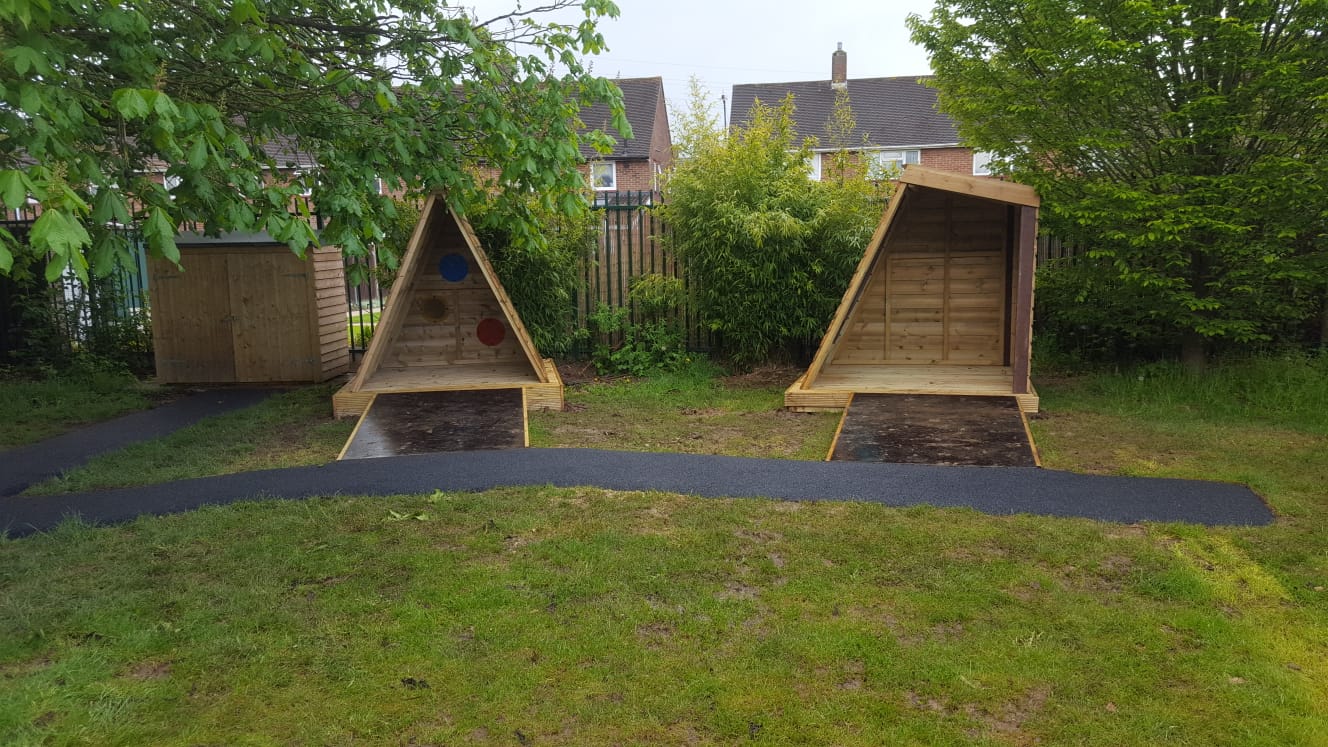 A trusty toolshed stores all of their outdoor play and learning provisions.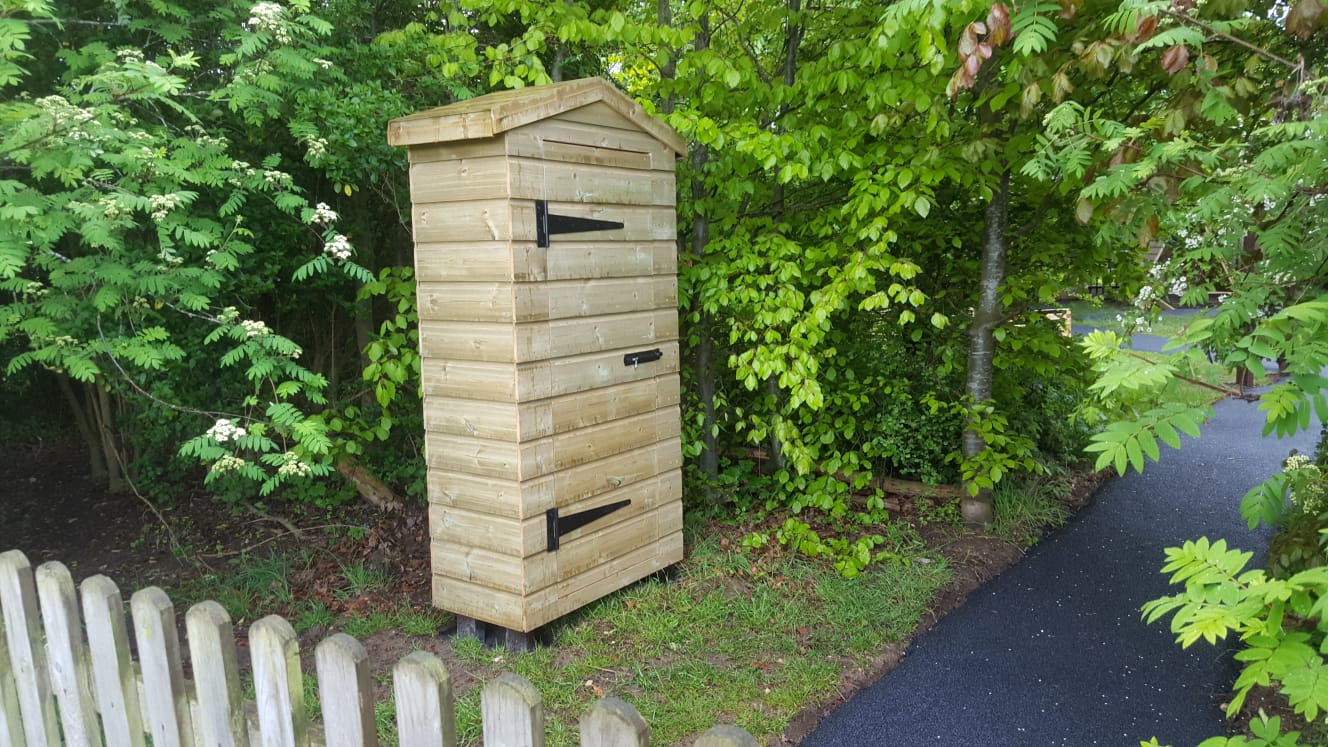 We were very pleased to have won this contract and deliver another lovely scheme for a local school. From this project we were selected to deliver more work for Farley's Academy Trust, which shows how happy they were with our work.