Raynsford Academy have come back to Setter Play time and time again as they have always been happy with our designs and the service we provide. Their latest brief was to create an interesting entrance way to their school, to liven up the area and create points of interest.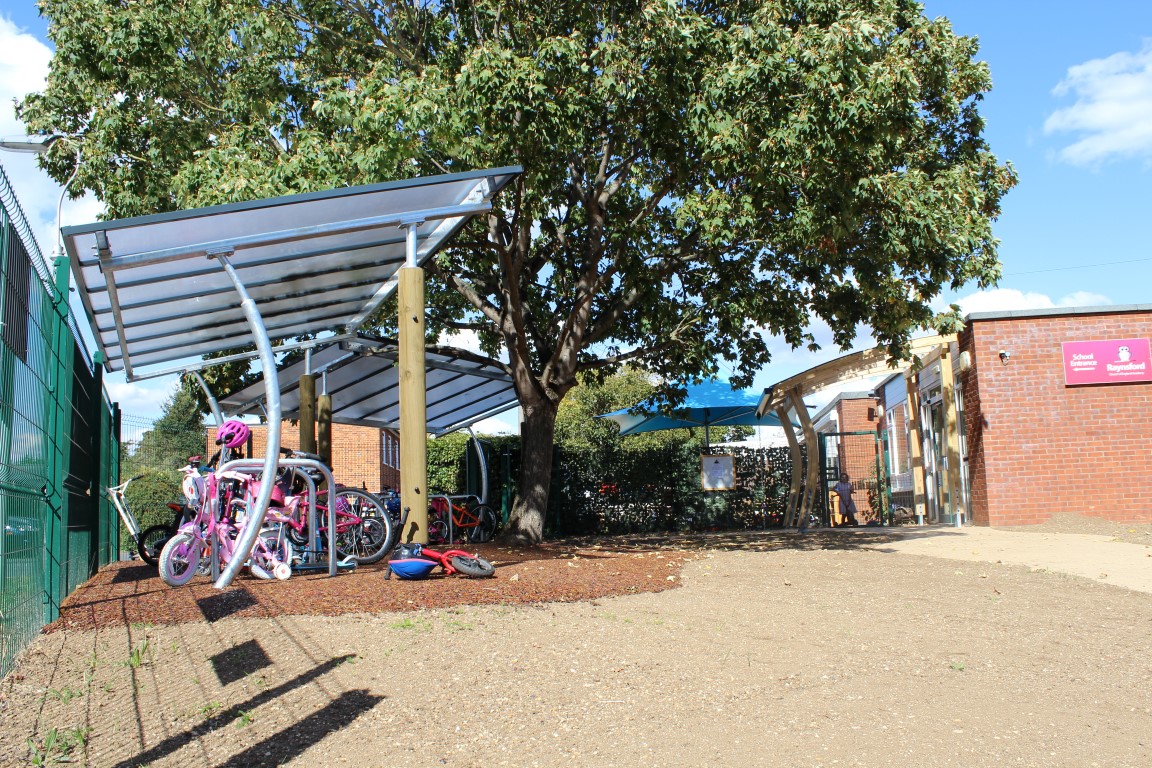 The scheme provides Raynsford Academy with two new bike shelters alongside a new entrance canopy over their front door. Bonded rubber mulch underfoot provides all-weather access to the bikes.
The entrance canopy features curved glulam canopies, creating a structure that draws the focal point to the front of the school.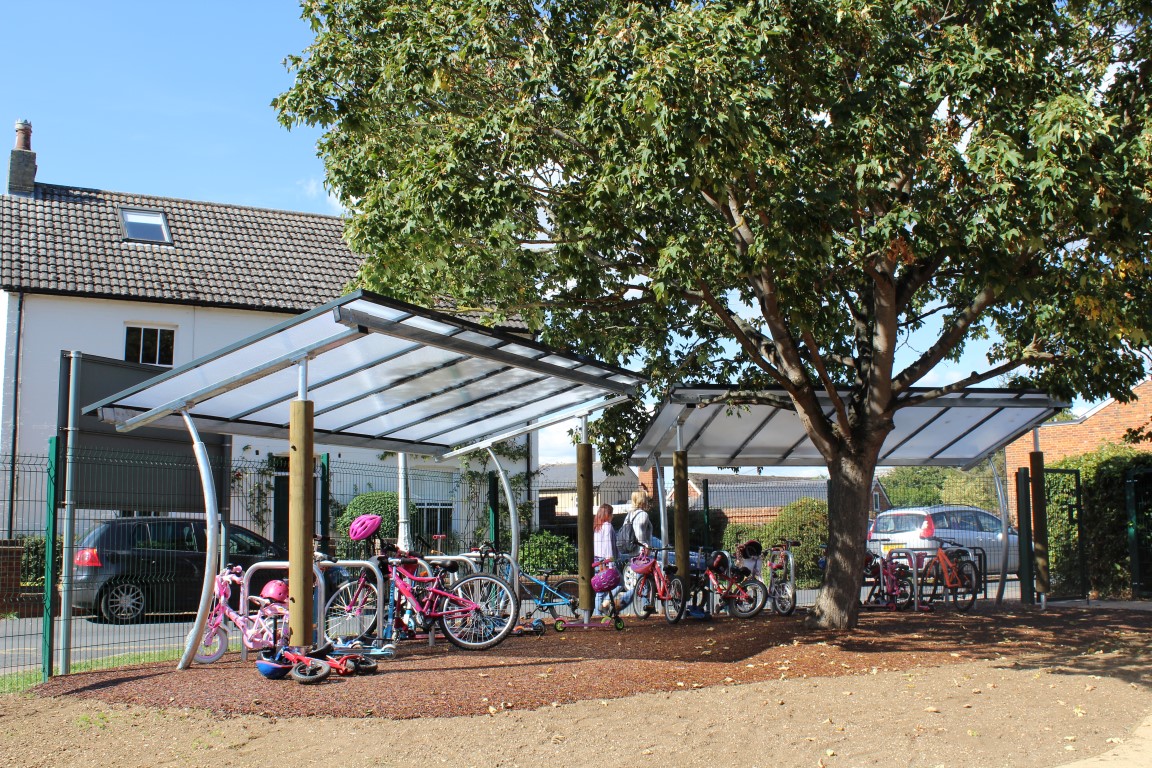 The bike sheds emulate this design, with curved rear legs and timber-clad uprights at the front.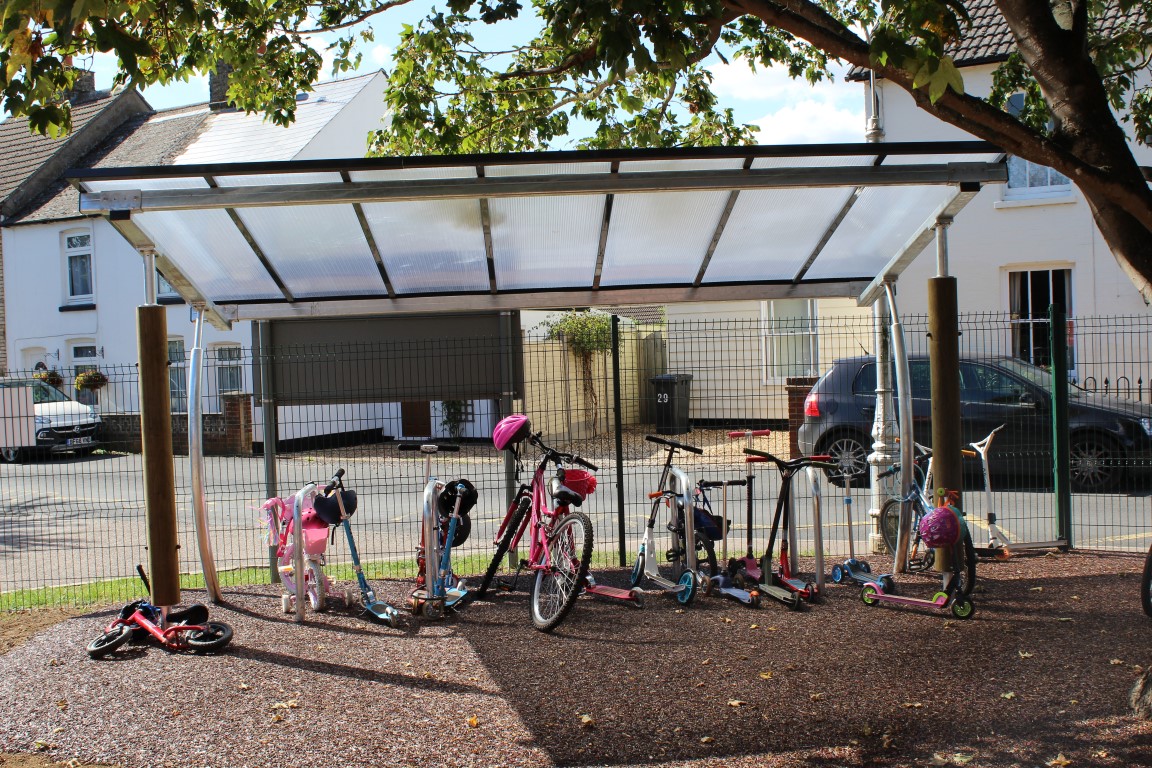 The scheme has transformed their entrance and demonstrates the interesting designs that Setter Play specialise in!