Footsteps Nursery in Biddenham near Bedford had one canopy installed by Setter Play in 2013, and came back to us as another happy repeat customer, with the brief to extend their existing outdoor teaching and learning canopy to cover more of their raised decking.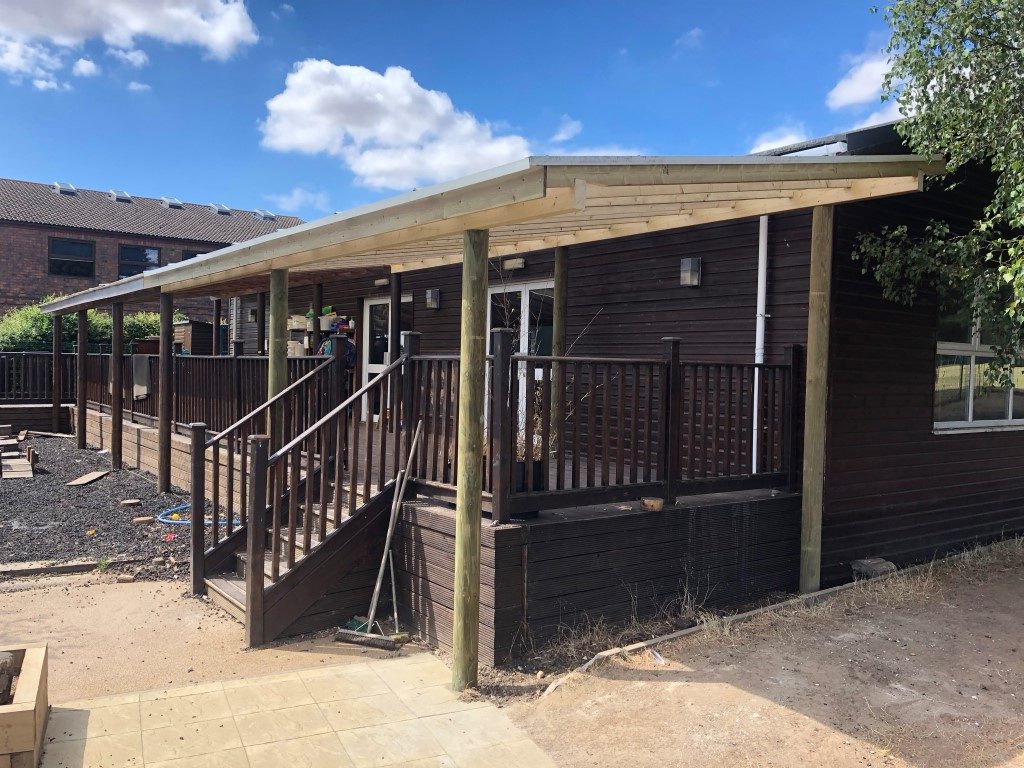 As we were extending one of our own canopies it wasn't an issue to build onto and extend the existing structure to create a neat and orderly finish. Our canopy extension features machine-rounded posts that are smooth to the touch, and shatter-proof opal polycarbonate roofing sheets which reflect 98% of the sun's harmful rays, keeping the canopy cool and inviting.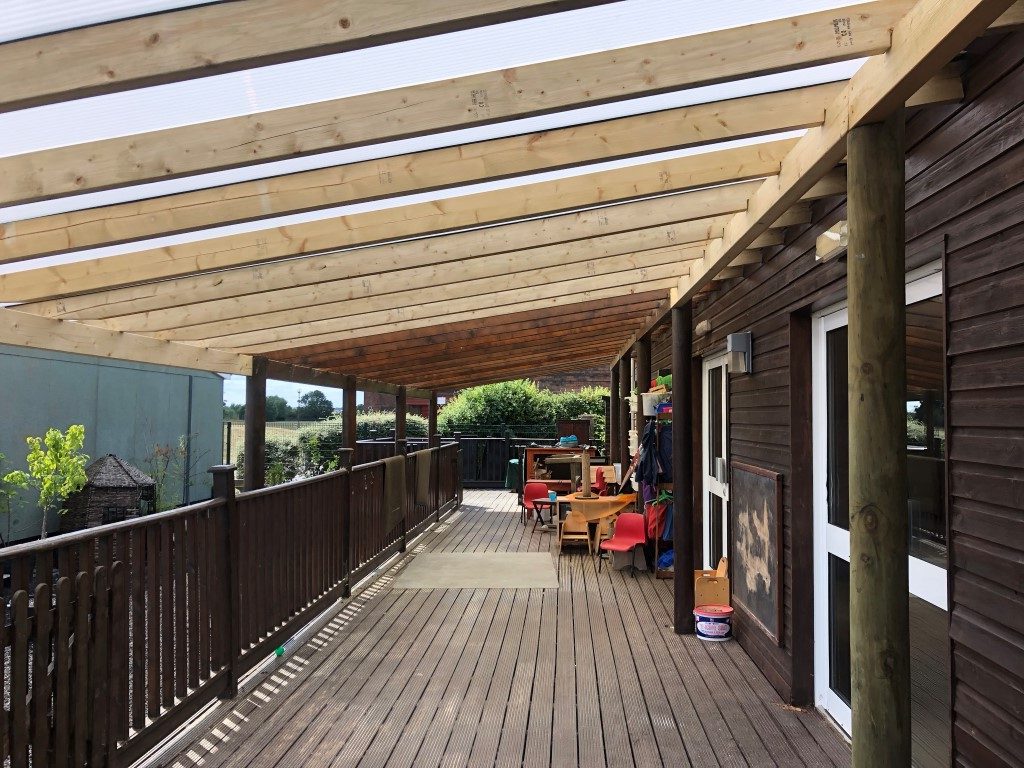 Footsteps' new outdoor teaching canopy provides them with the opportunity to use a larger covered play and teaching space, allowing them to get outdoors all year round. Mrs. Askham was very impressed with the speed at which we delivered her canopy extension, and she was very pleased with the quality of our work. Naturally we were very happy with another job well done!