Onslow Infants School in Guildford were overjoyed with the first vibrant and colourful teaching canopy we installed for them – pictured below – and invited Setter Play back to install a second one to increase the covered space they had available for their pupils and teachers to use in break times and play.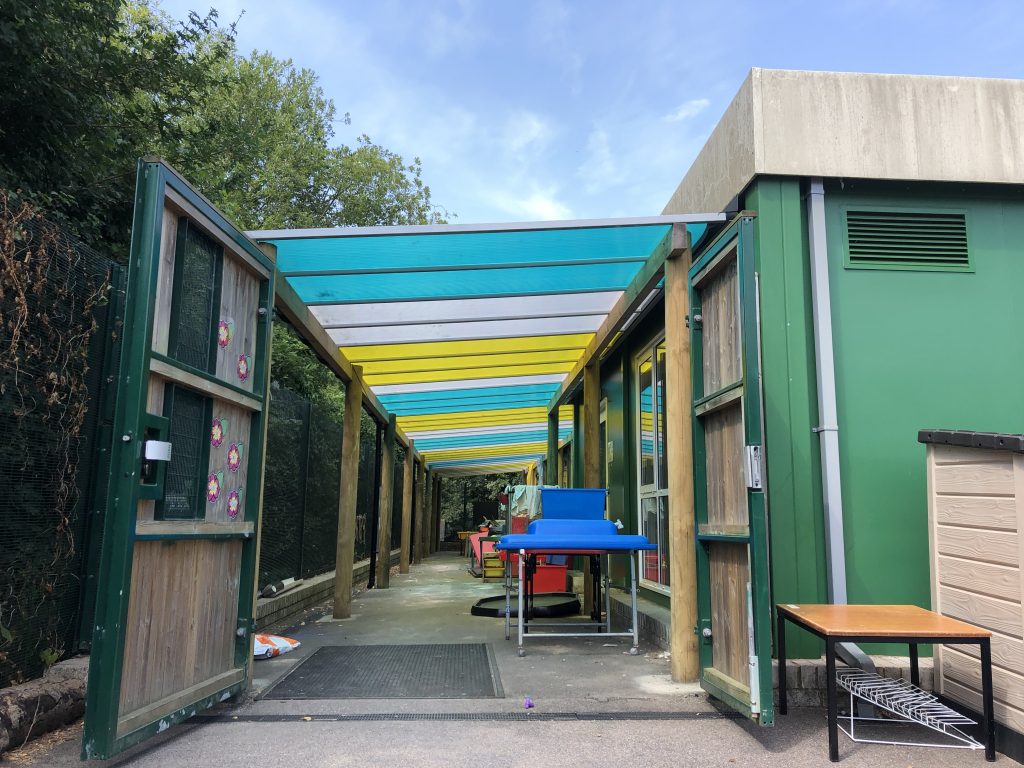 Their second teaching canopy was wider than the first, adding massively to their covered outdoor teaching spaces and providing valuable shade in an area that is exposed to their weather.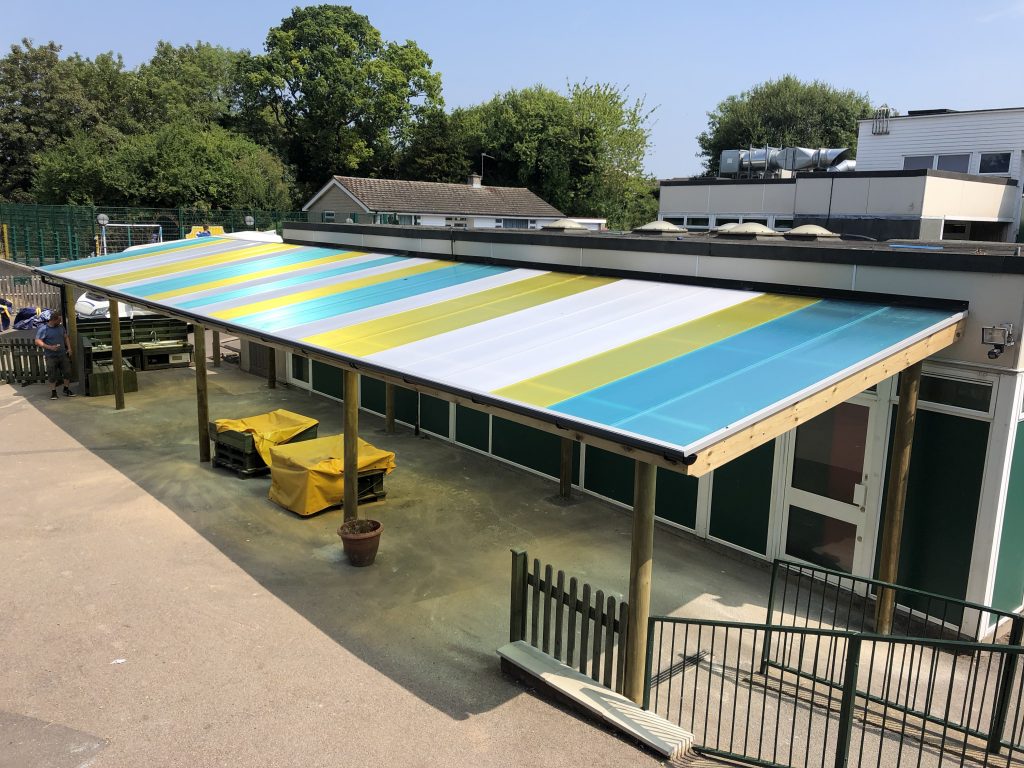 The vibrant polycarbonate roofing cast coloured shade through the space, resulting in an interesting area that teachers can use to take lessons outdoors all year round. The sheets are shatter proof and reflect 98% of the sun's UV-rays, keeping the canopy cool and inviting in summer.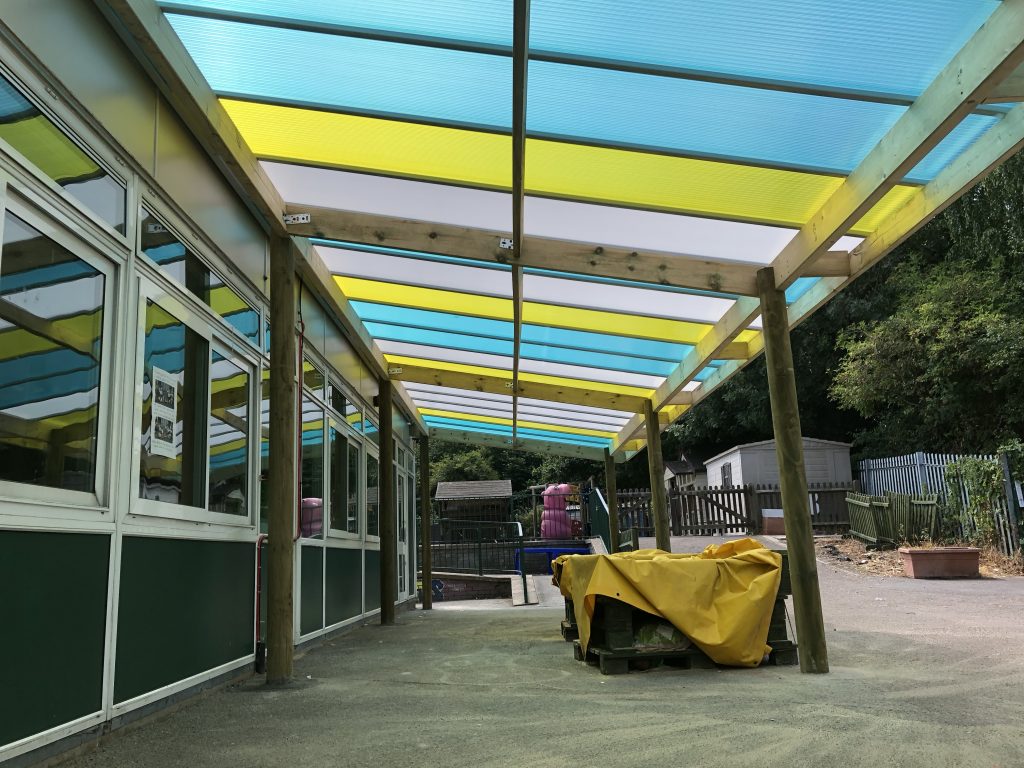 Machine rounded timber posts are smooth to the touch and spaced so as to not block any sight lines out of the classrooms. Sympathetic and considerate construction of our outdoor classrooms and teaching canopies is a hallmark of a Setter Play design.
We're very pleased that Onslow Infants School came back to us to install their new school teaching canopy and we are very proud of another job well done!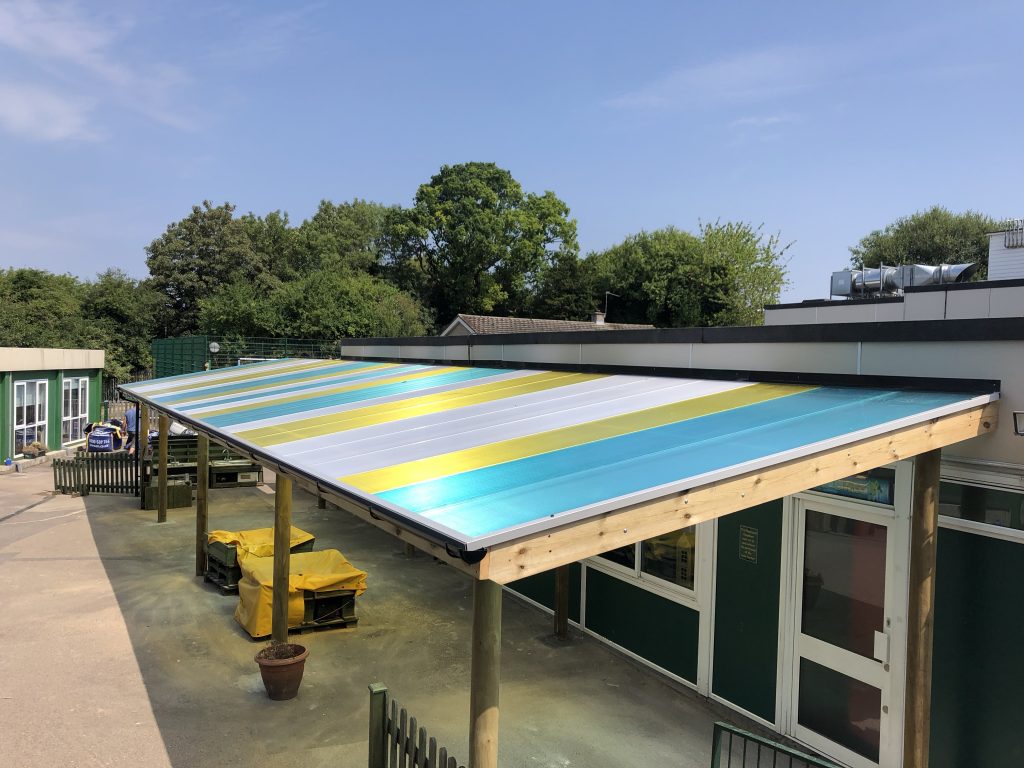 Teaching canopy