Having worked at Strathmore Infant and Nursery School over the past decade or so, they recommended us to their next-door preschool, who came to us for a new climbing frame for their pupils to enjoy.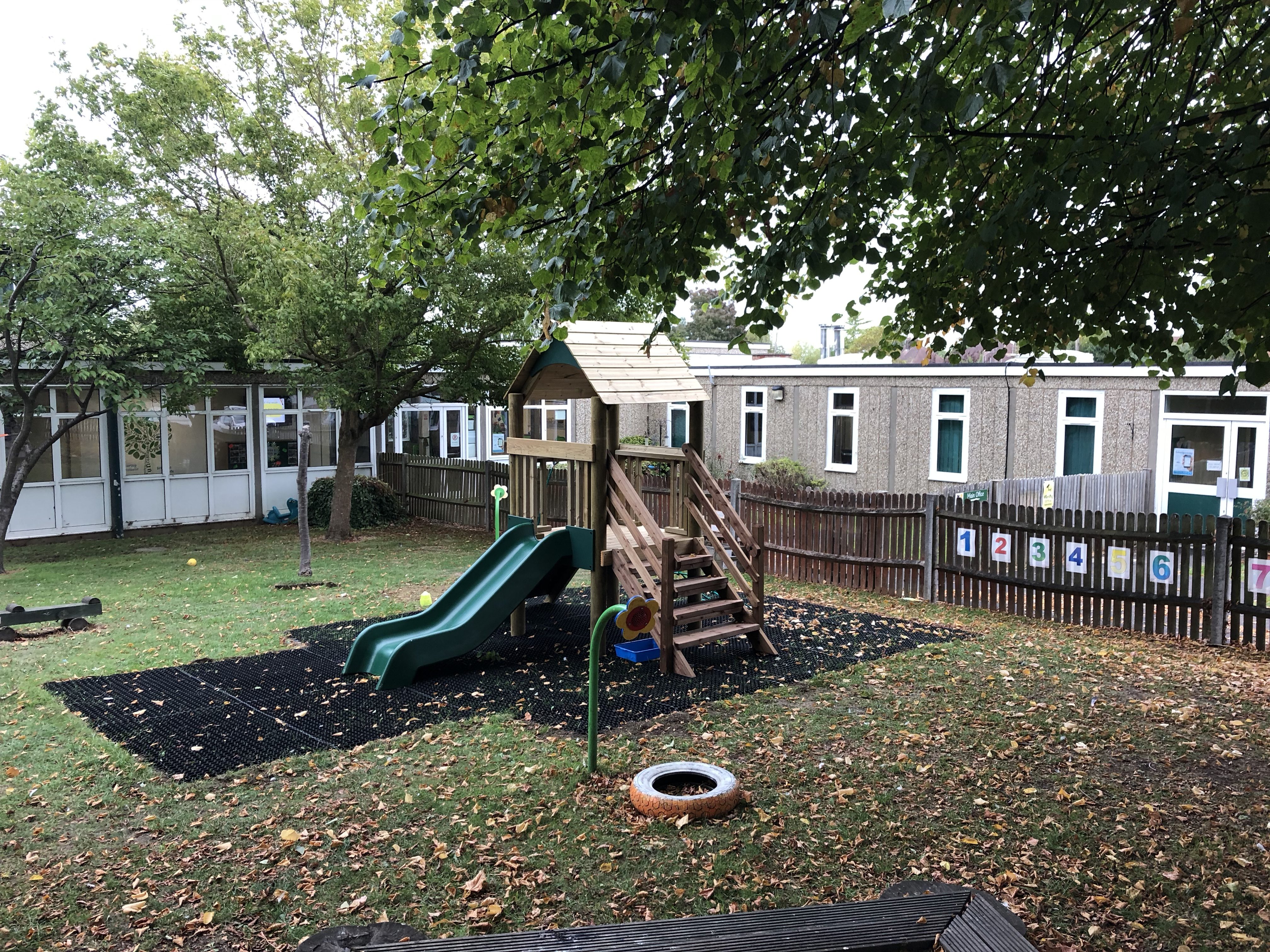 Our Fair Bear climber was the perfect choice, with a combination of activities and excitement for all in a compact and affordable design.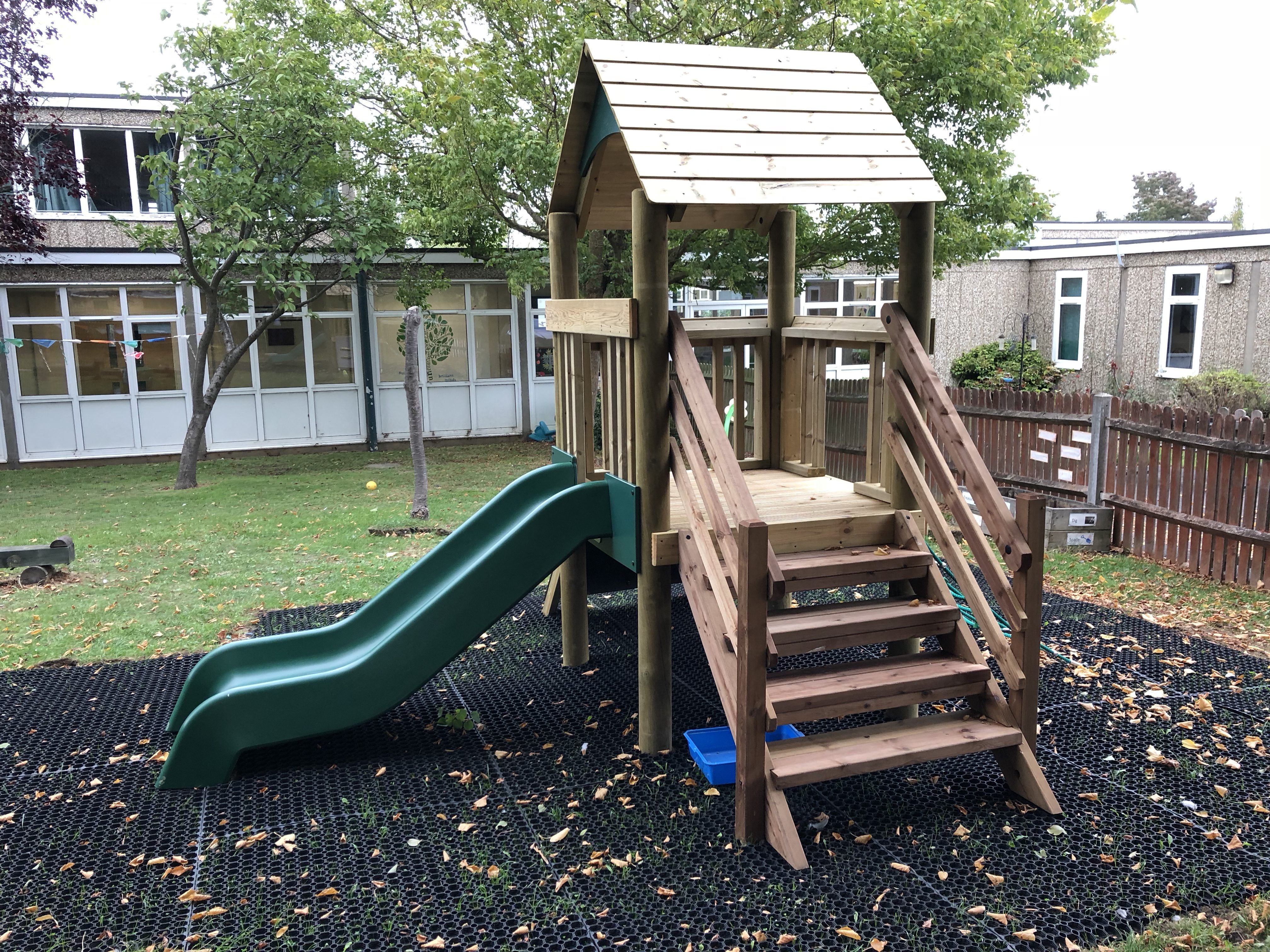 A Ramp and Rope and Scramble Net helping develop physical strength and fine motor skills, making Fair Bear a great climbing frame for growth through play, whilst the Simple Steps provide access for the youngest children to feel the thrill of the HDPE slide.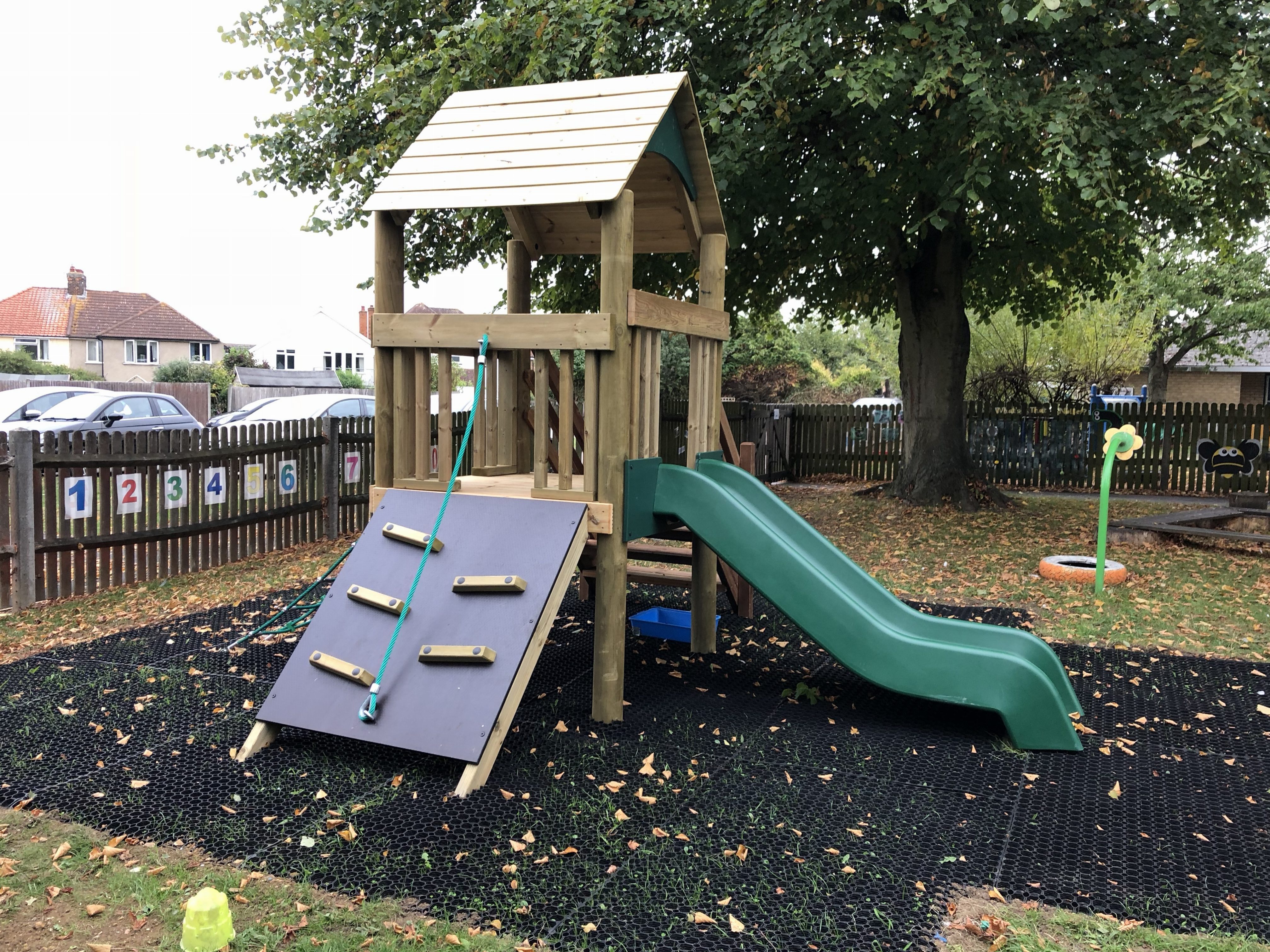 Fair Bear, with it's timber construction and muted colours, is the perfect addition to Strathmore Preschool's play area.