We were delighted to be selected by Prae Wood Primary School nearby to us in St. Albans to create two new play areas, one of which would give their older pupils an exciting new challenge, and the other to replace their aging adventure trail in their key stage one playground.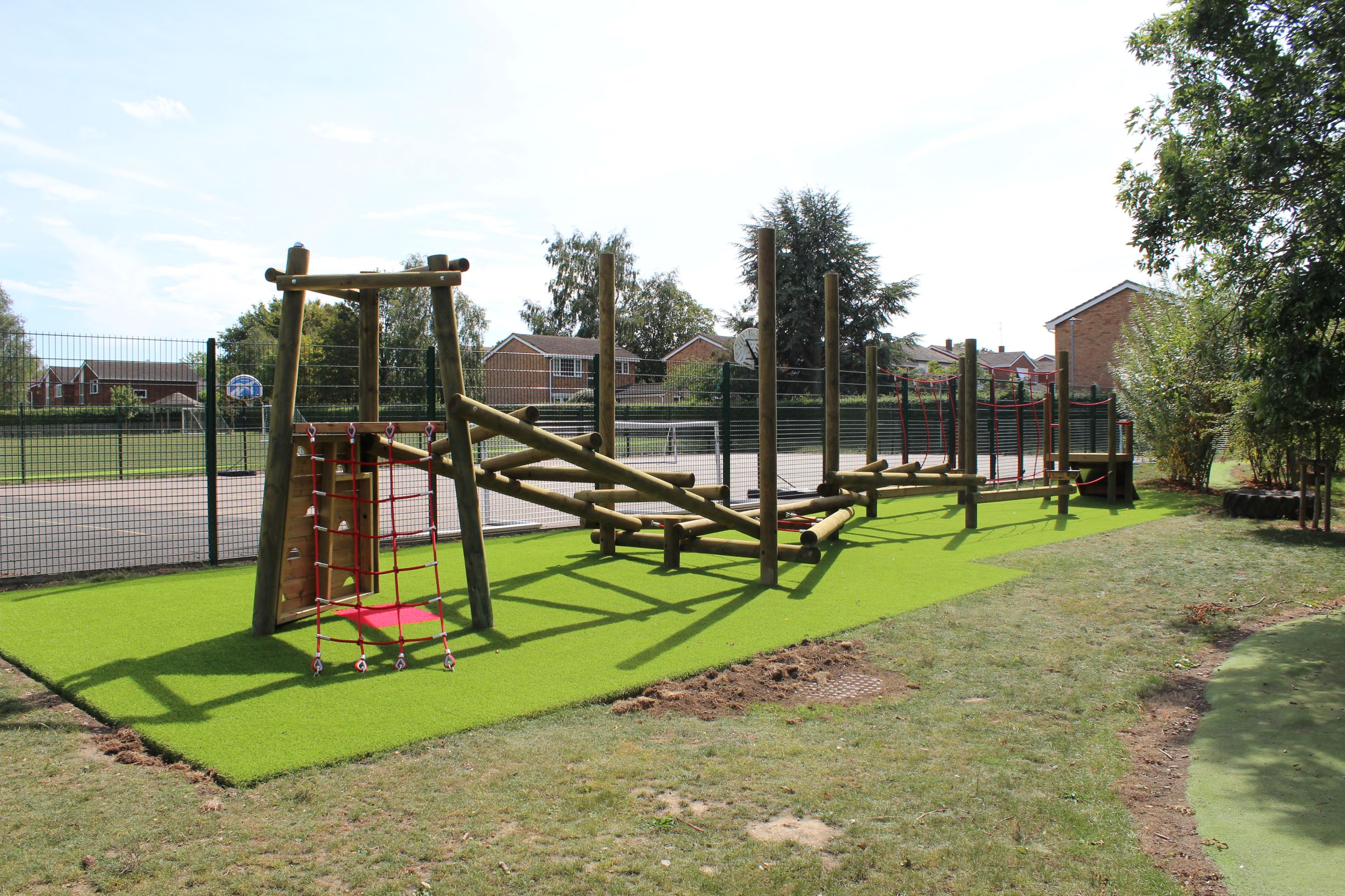 Continuing it's popularity is Twig Hill, which immediately struck the team at Prae Wood as suiting their needs and providing an expansive challenge that will aid their key stage two's with physical development through play. However our bespoke customisation abilities came into play once again, with an 'unpacked' version that turns this huge climbing frame into more of an 'assault course'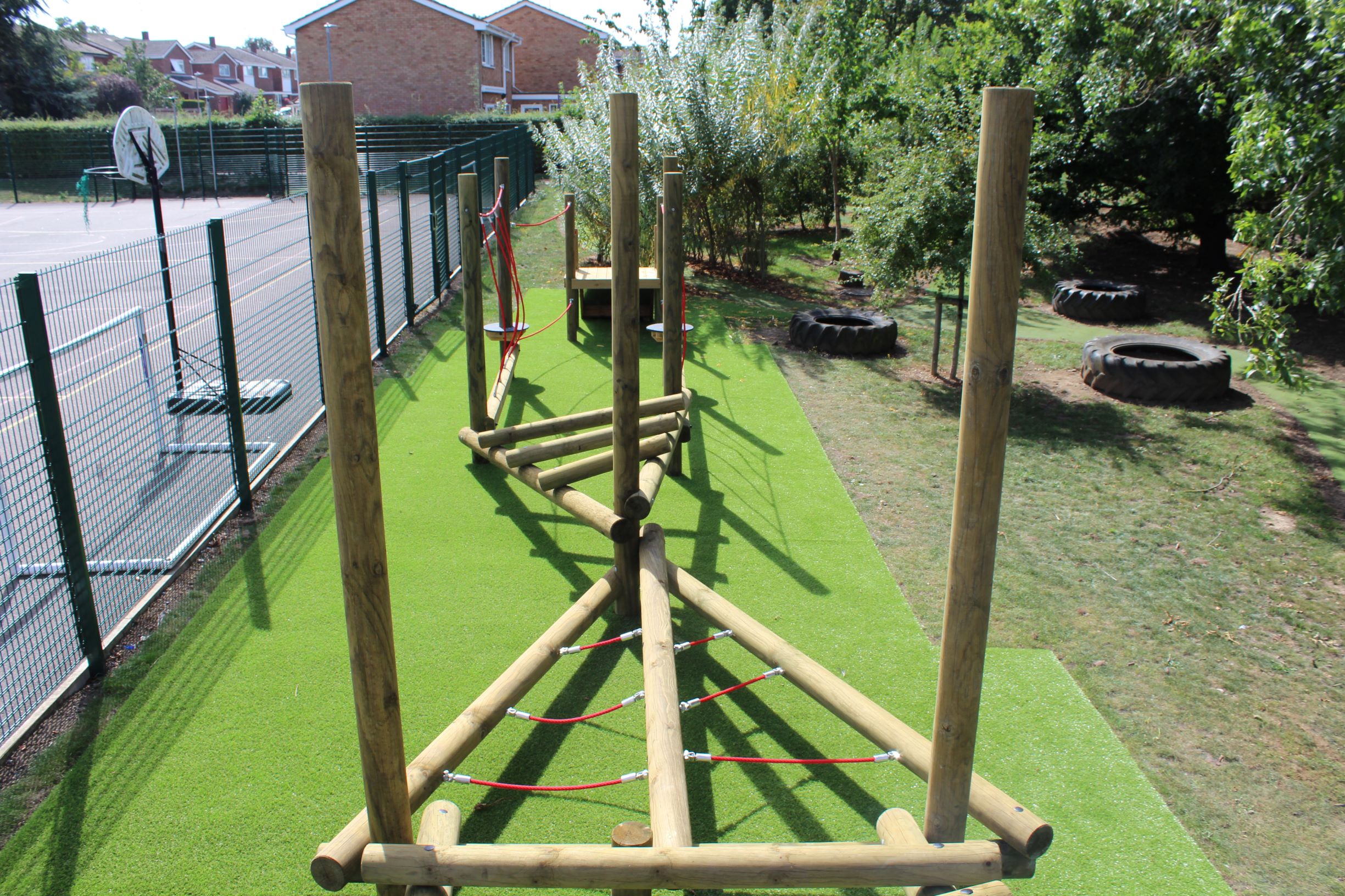 The 1.5m-high triangular deck is the catalyst for adventure, inviting their pupils along the balancing, clambering and traversing activities to complete the course. The design also creates two parallel courses to complete, aiding in teamwork development and also giving a sense of competition.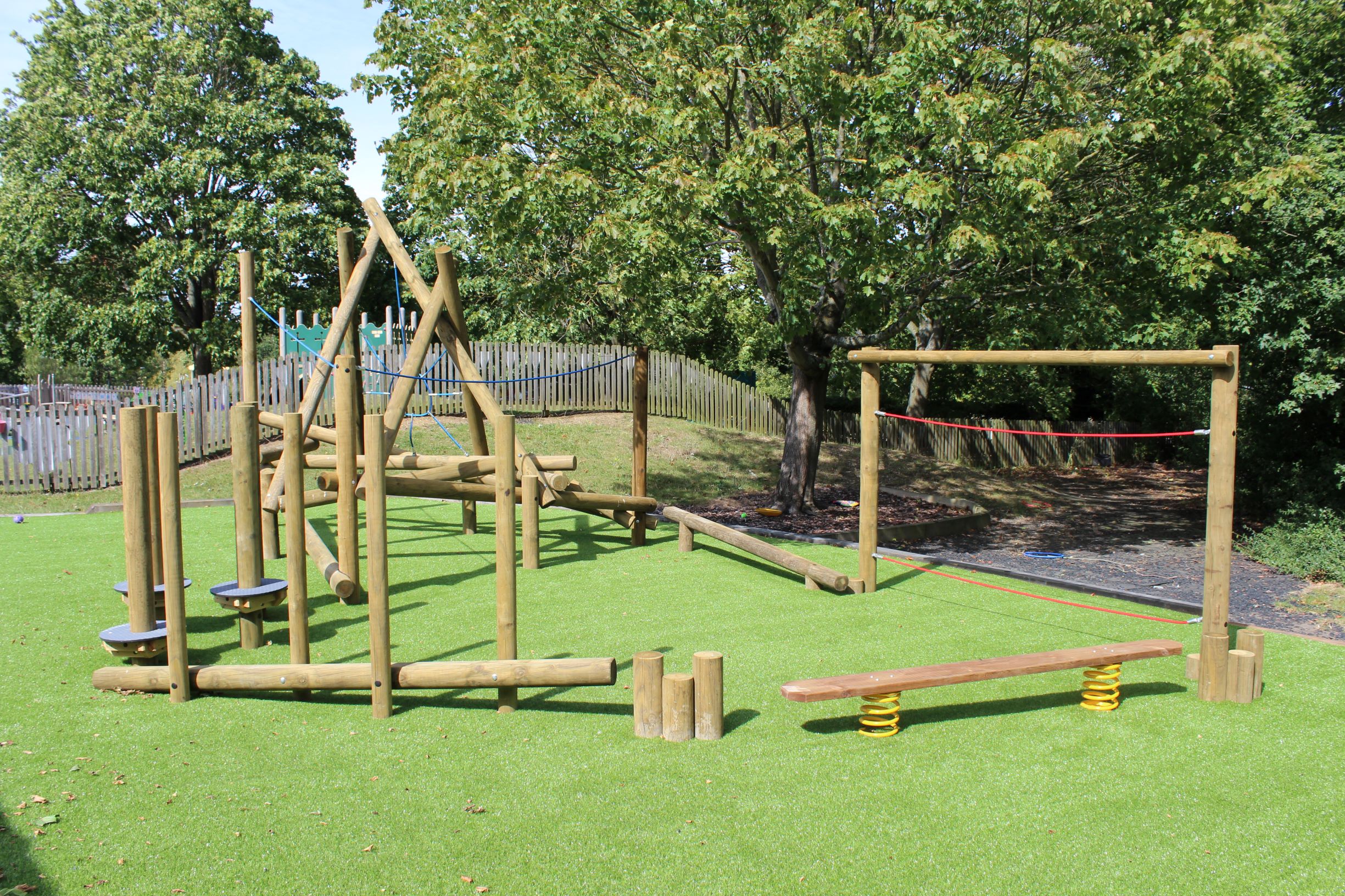 Around the corner from their key stage two playground you'll find Dinosaur Nest, a smaller climber that still packs a free-form adventure.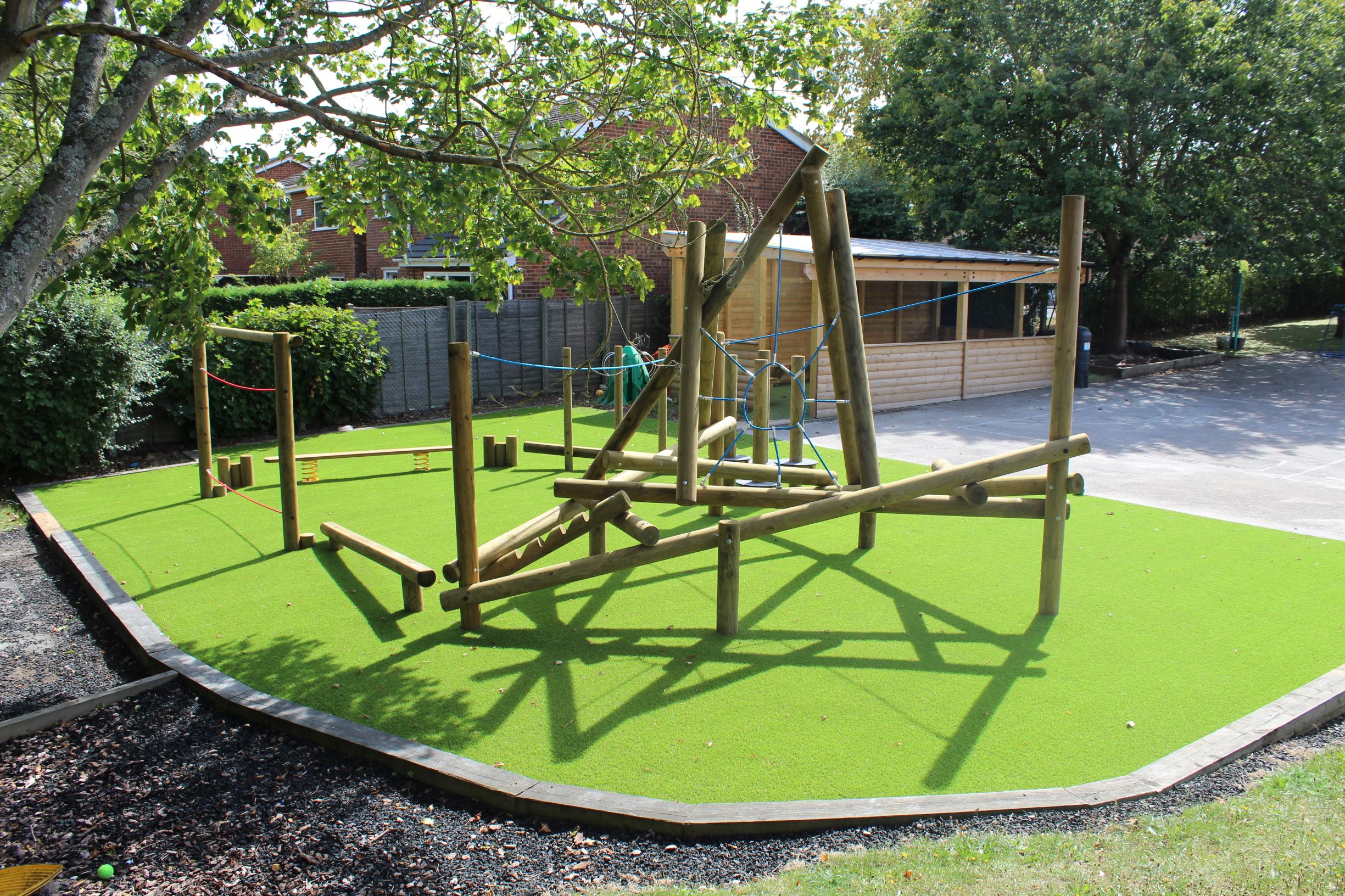 Dinosaur Nest features a spiders' web net to spark the imagination, alongside a wide range of shimmy ropes and logs to climb over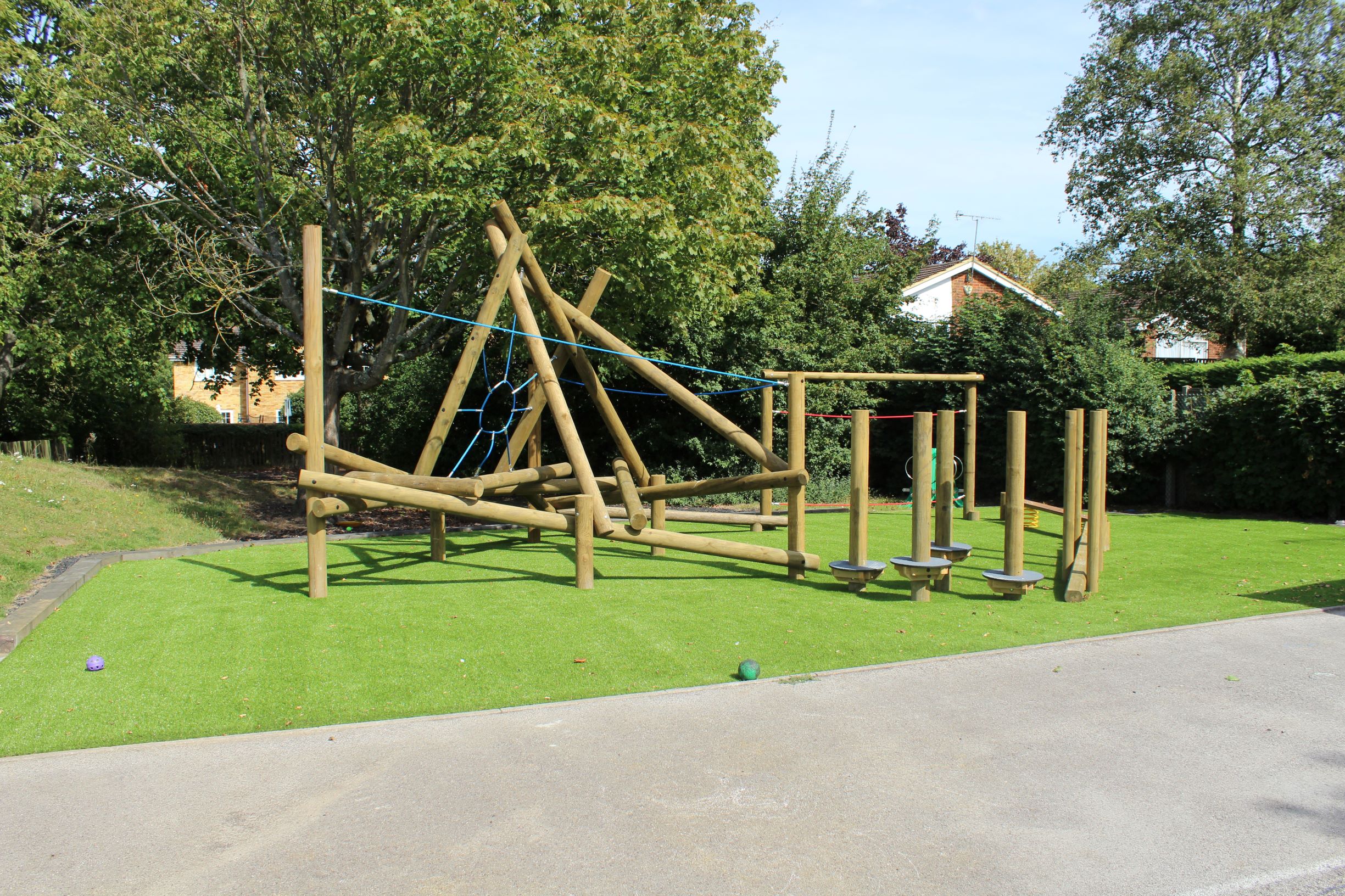 Adding to the play value is an adventure trail which loops round to create a circuit for Prae Wood's pupils to complete without touching the ground. This challenges balance, coordination, agility and strength, and as with all of Setter Play's schemes is ideal for promoting physical development and healthy growth through play.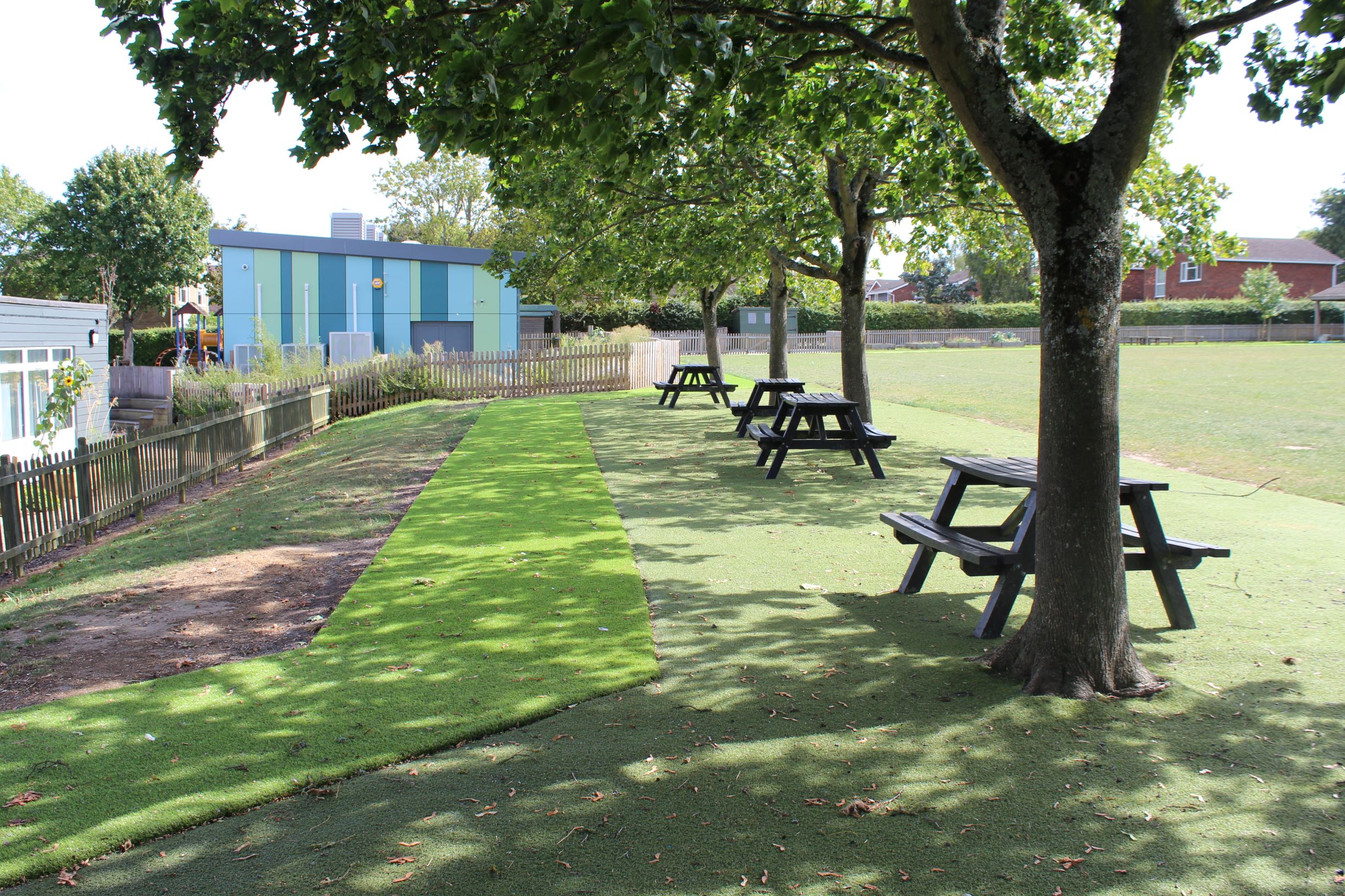 Prae Wood Primary also commissioned Setter Play to create their daily mile track, in high-quality and hard-wearing artificial grass. After issues with the quality of the finish from their previous supplier they were overjoyed with the job we completed for them, replacing their lumpy and bumpy running track with an even and level one, and completing the circuit around their playing field.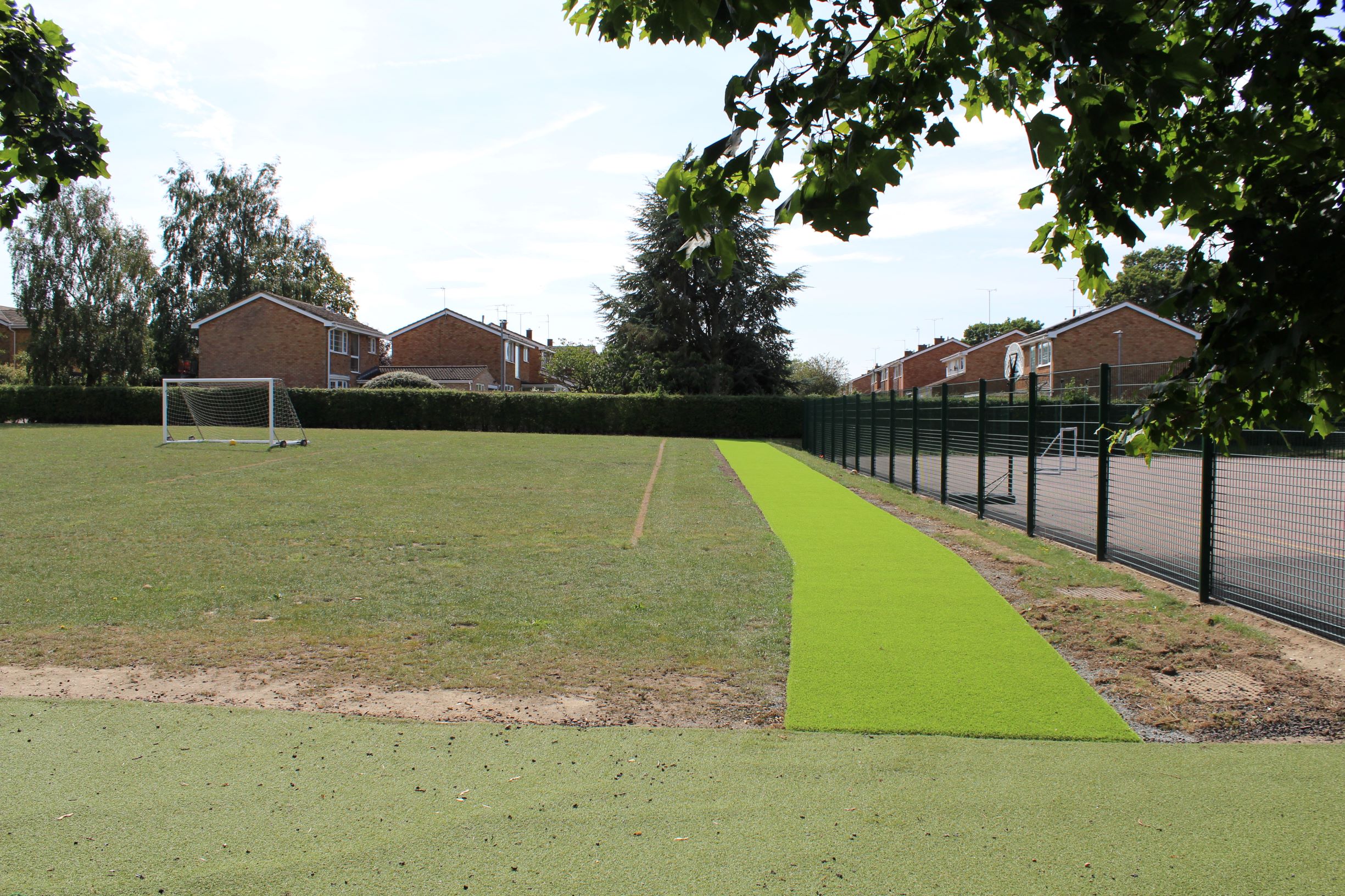 Everyone at Prae Wood are loving their new outdoor spaces, and we're immensely proud of another job well done.