Setter Play were invited by The Hall School in Belsize Park to provide them with a design and quote to consider for their junior school outdoor space redevelopment. We met with the school and their project management team at Traction Sports to learn their brief and begin creating ideas.
During our meetings they laid out a brief for two new climbing frames, one suitable for their younger pupils and one for their older pupils, which would also provide a counterpoint to each other so that their pupils had a new challenge to enjoy as they progressed through their school career.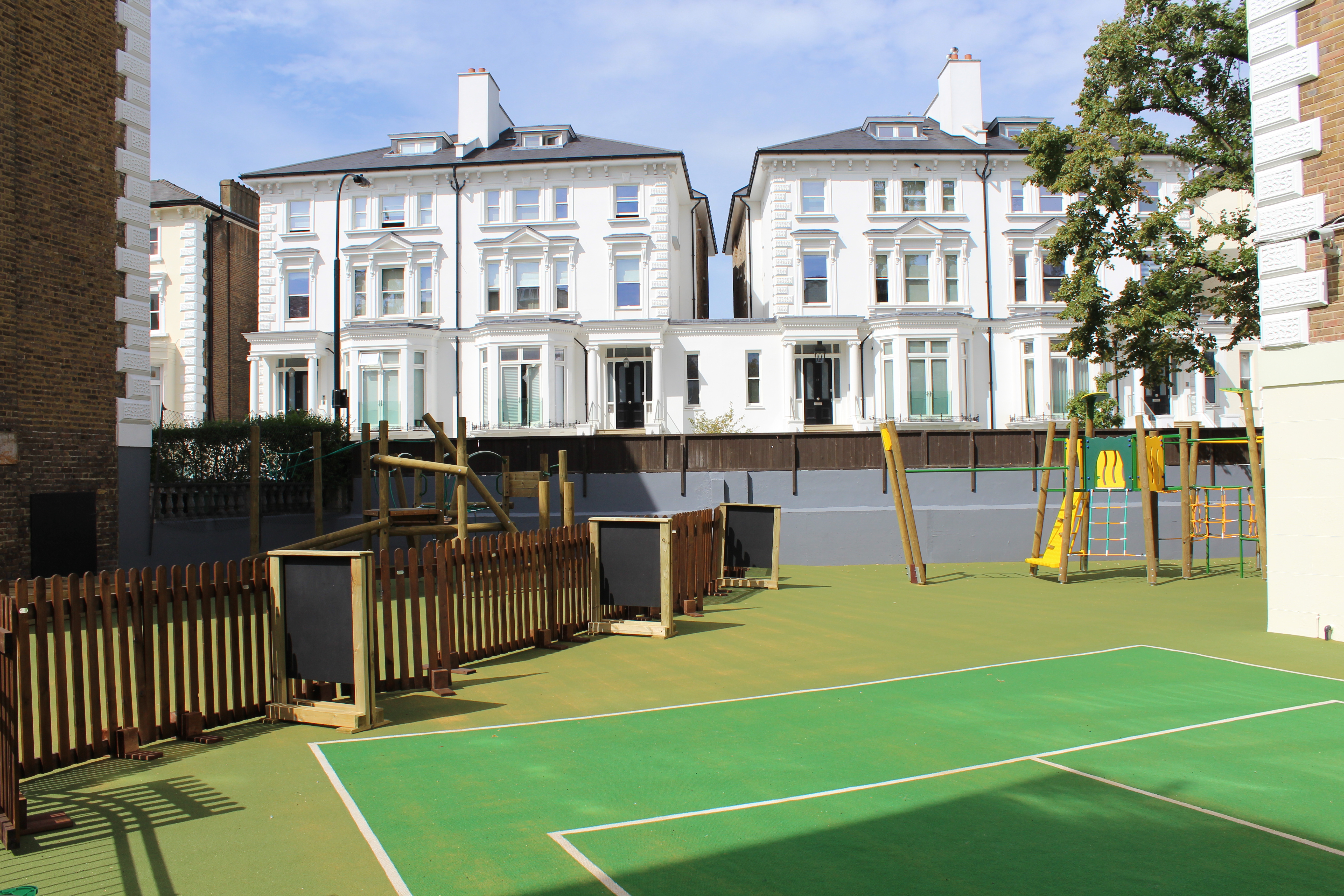 Their first climbing is Twiglets, one of our ever-popular 'bundle of twigs' designs that invites pupils to explore in any direction that they like.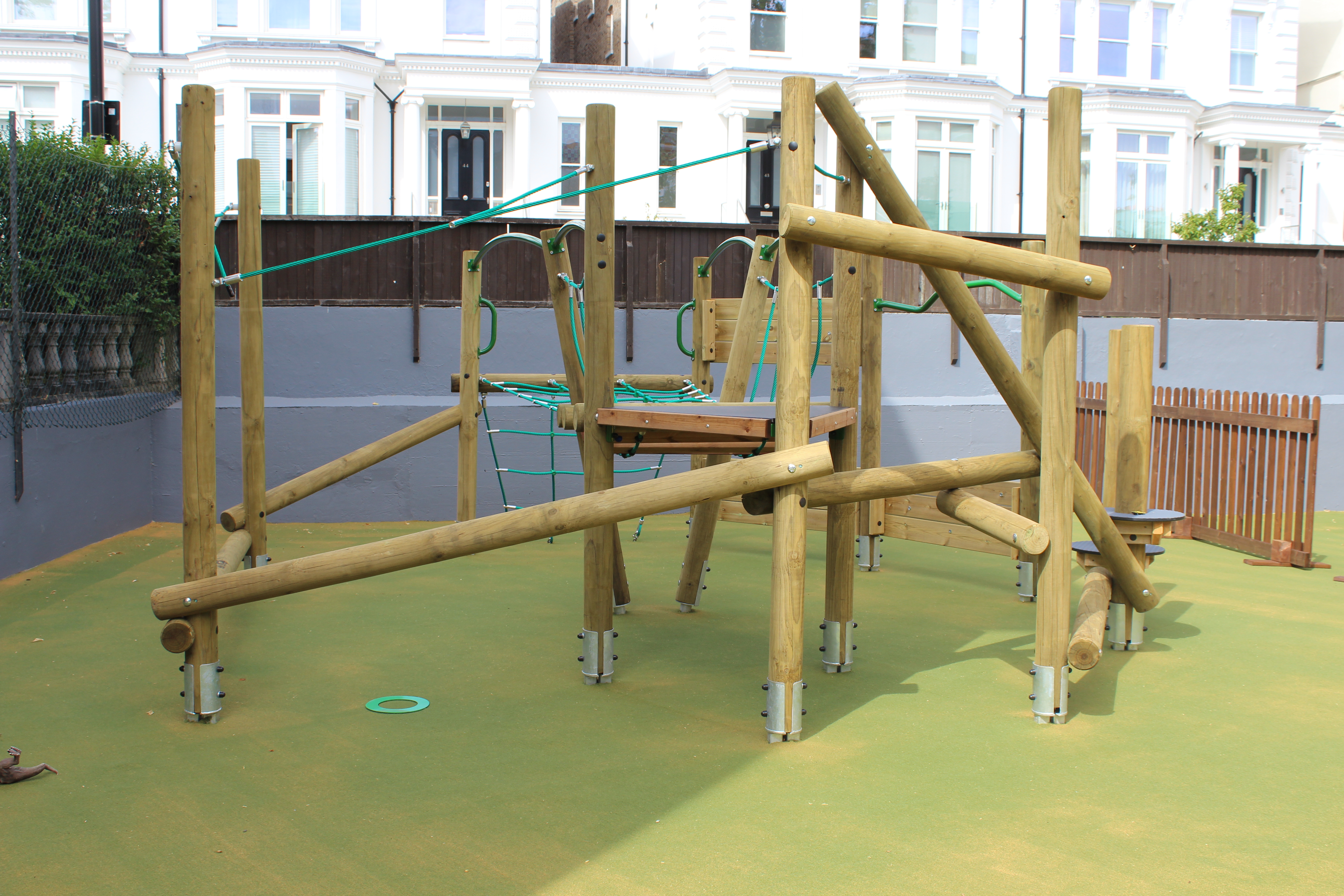 Twiglets' deck stands at 1.2m in height, and provides the catalyst to explore the circuit around the edge of the climber, or the aerial walkways through the middle.
Climbing walls, shimmy ropes, circular decks and balance beams ensure that The Hall's pupils get a varied challenge that will aid with their motor skill development through play.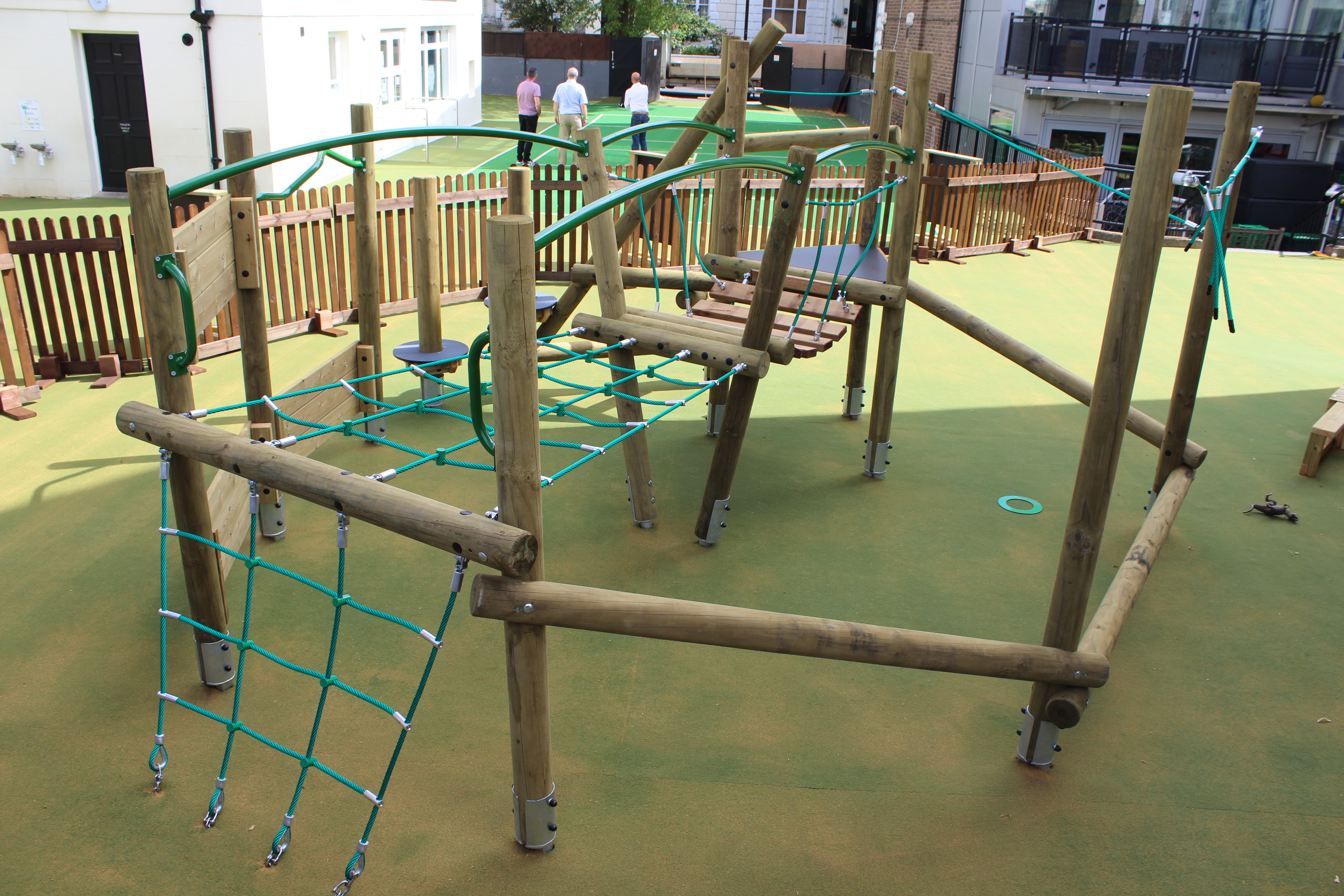 Completing Twiglets and standing opposite it on the playground is Zing! an even larger climber that mixes timber, steel and HDPE for a vibrant and colourful challenge.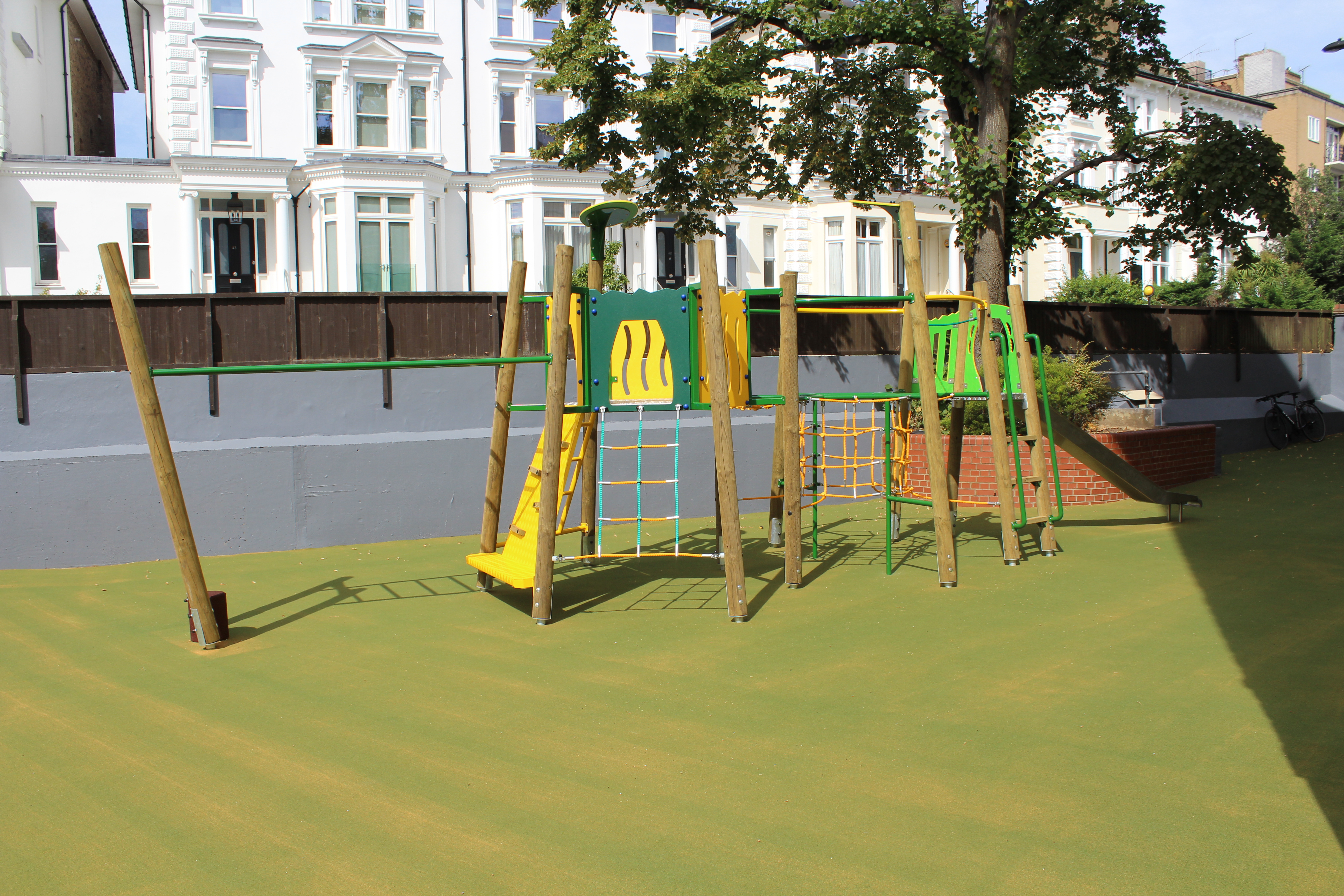 Zing! is a more linear challenge, beginning with an overhead ladder leading pupils to the first 1.5m-high deck. This is also accessible via a scramble net and peg ladder, helping little ones develop their grip-and-grasp and upper body strength development whilst having fun.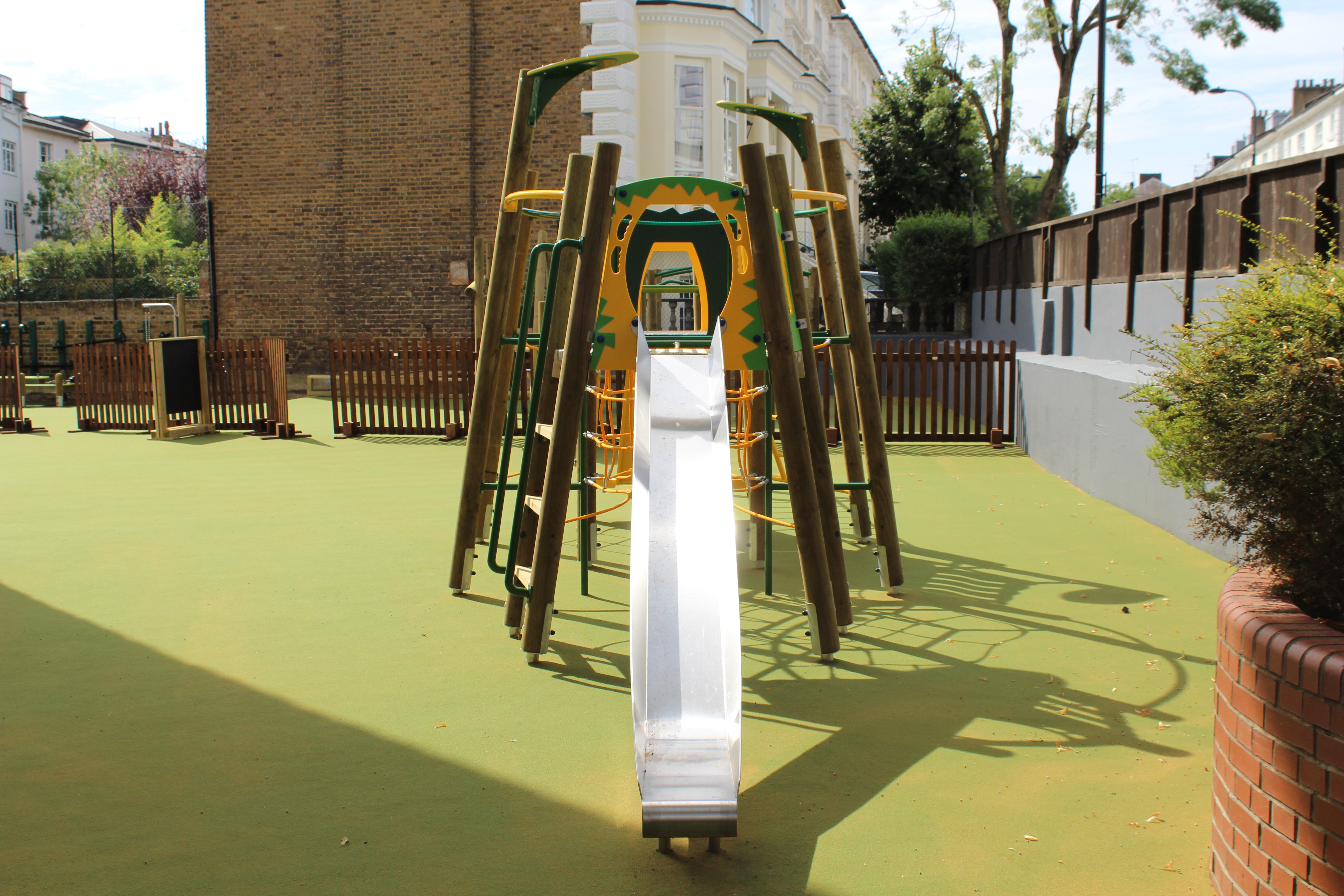 A tube net provides a three-dimensional climbing challenge to explore, and links the first 1.5m deck to the other.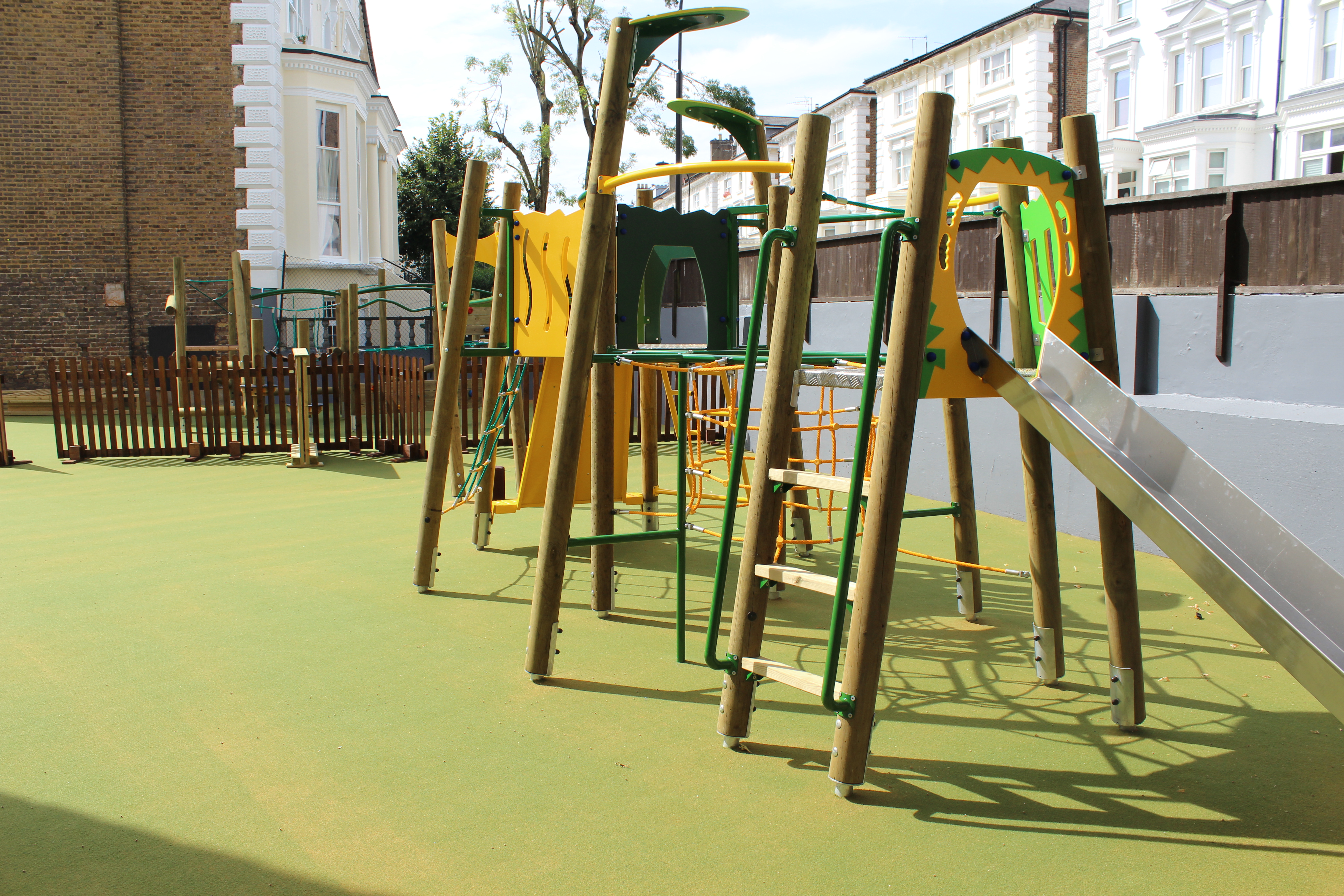 From their, pupils can zip down the stainless steel slide back down to ground level.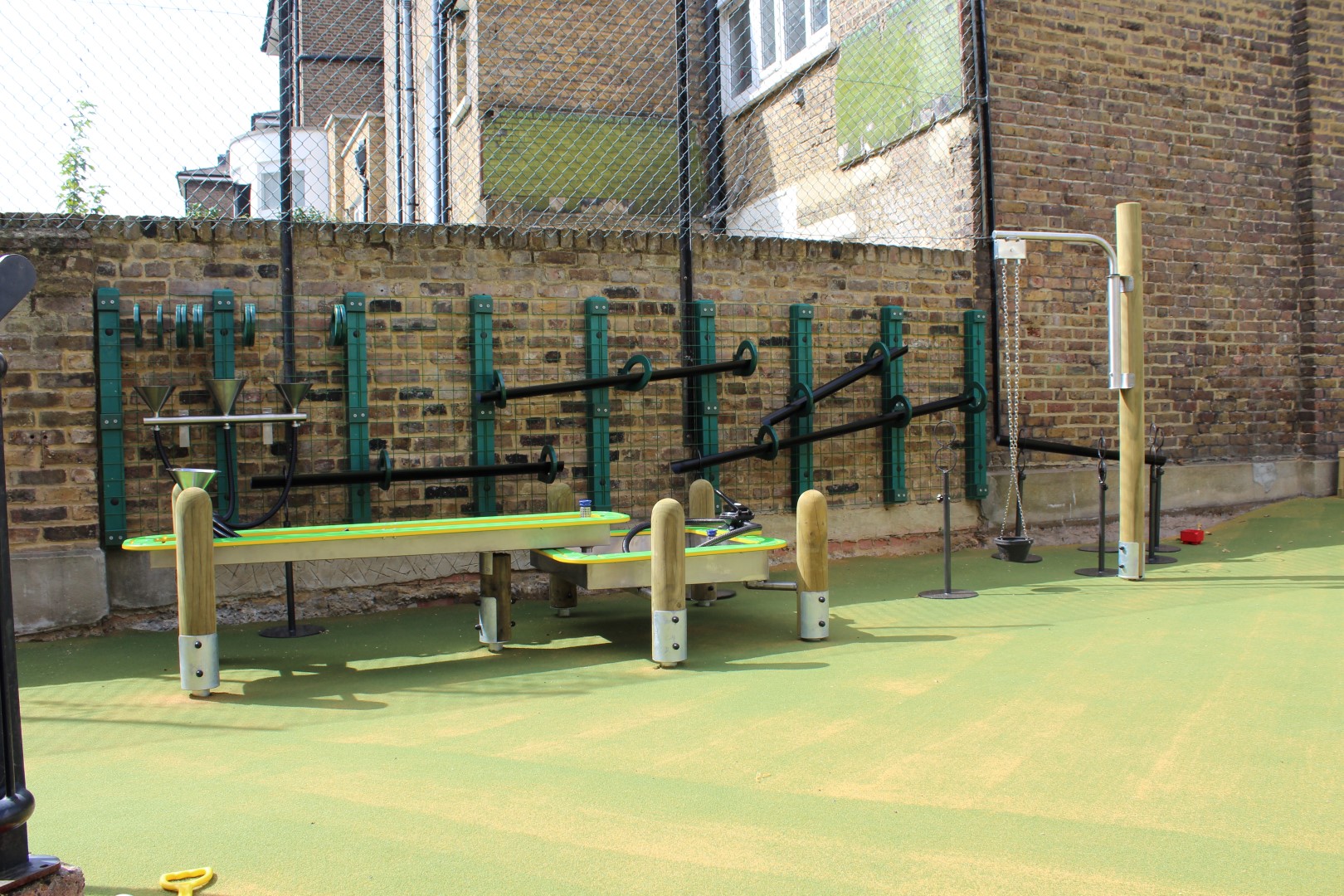 Providing the chance to get hands-on and closer to nature is this fantastic 'Splash Zone' design, complete with basins to gather around and play together, hands pumps, buckets, cranes, and a water wall to work as a team and manipulate the flow of the water.
We're very proud to have been selected by The Hall to deliver their new play area, and proud of the coordination with Traction Sports and Fosse Contracts (the artificial grass provider) to deliver a smooth installation.